There are few things more important than naming your business.
Unfortunately, for every incredible name like Google or Netflix, countless company names fail to gain ground. While various factors can affect the success of your company's title, the most common issue that entrepreneurs have, involves treating their name like an afterthought.
When you're developing your sales plan, it's easy to get caught up in things like your marketing mix, or what you're going to sell. With your launch deadline only a couple of weeks away, you may decide that a business name generator is the best way to get a title that's "good enough" for your brand.
However, the truth is that naming a business is like laying the cornerstone of your company's foundations. Once your title is in place, everything aligns to that first decision. Your tone of voice, your product names, even your logo depends on your own original name. Choose the wrong brand name, and your entire organisation is destined to come crumbling down.
Business generators are limited by their inability to understand context and human creativity. No robot can ever be as artistic and intuitive as a real live person. When 77% of customers make decisions based on a brand's name, can you afford to trust your future to an algorithm?
Here's the truth on why you should never use a name generator for business purposes.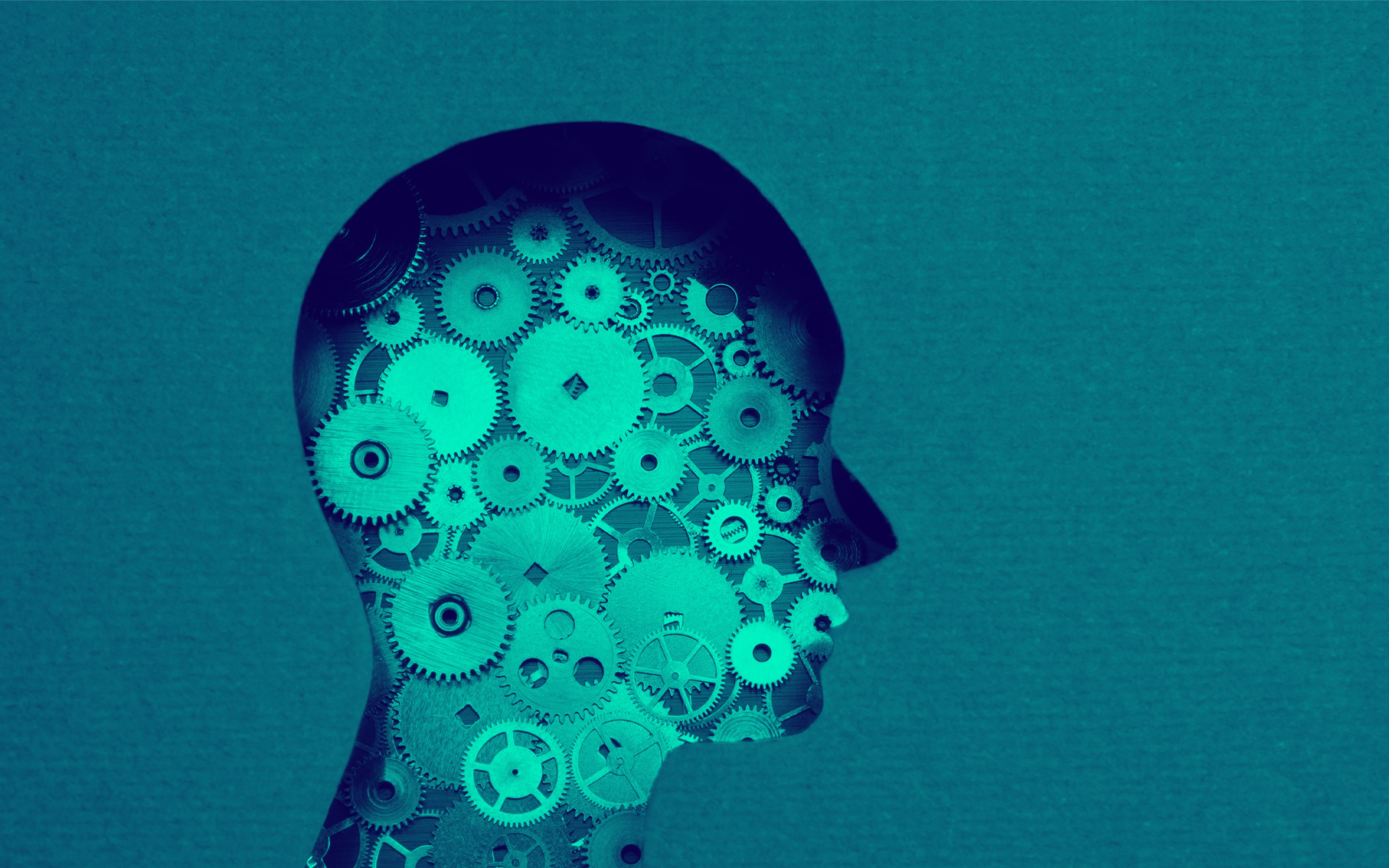 The challenges of finding a successful business name
Starting a company is an exhilarating process – but it isn't easy.
There are thousands of details to address, from what you're going to sell, to who you're going to hire. You may even end up agonising over little details, like the colour of your business cards. Although these small choices might not seem like a big deal at first, your decisions quickly take on more weight when you consider the fact that 90% of start-ups fail.
More often than not, the reason that a company crashes and burns is that it's unable to connect with its target audience. If your name, image, and personality don't resonate with your customer, your venture is doomed.
Your business name is an integral part of your company's identity. Get your name wrong, and you'll struggle to build any kind of relationship with your clients. Unfortunately, naming your business is one of the toughest things you'll ever do. According to Ross Kibarovsky, the founder of CrowdSpring, his company spent over 50 hours coming up with a name. Not only that, but if you do eventually find a title, you'll have to make sure that you've bypassed all the potential hurdles on the way to success, like double meanings, unavailable domains, and even poor spellings.
Here are some of the biggest challenges that companies face when it comes to naming a business.
Challenge 1: Finding a name with meaning
It's easy to tell yourself that a name isn't that important in the modern age. Surely people today are more interested in things like brand experience and product features than what it says on your logo. However, the truth is that without the right name to attract people to your organisation, you'll never have a chance to show your audience what lies beneath the surface.
Human beings evaluate information quickly and make judgements fast – even without meaning to. Harvard Research indicates that snap judgements are made within 3 to 4 seconds of meeting someone. If you want to connect with your audience within seconds of them seeing your brand, you need a great name. A standard business name generator can only merge words and letters together. It can't give you a brand name with real soul.
Challenge 2: Considering future growth
If you're not part of a professional naming agency, it's unlikely that you have a proven strategy for coming up with tantalising titles. Most people who rely on using a name generator for business names simply create ideas based on the words they associate most with their brand. If their organisation hasn't gotten too far off the ground yet, this might mean that they end up focusing on the products and services they currently sell. On the other hand, you might decide to create a name that's linked to your location.
For instance, when you don't know what your personality is going to look like yet, a name like "CoolCatFood Inc" might seem ideal. However, what happens when you decide to sell food for a wide range of pets? A business name generator can only work on the words you give it. Unfortunately, that leaves your list of possibilities very limited.
Challenge 3: Avoiding sensitive words
Finally, a business name generator can give you a handful of ideas for what to name your business, but it can't perform the due diligence required on those titles. As mentioned above, robots don't understand human context – at least, not yet. They won't know if two words combined create a slang term that paints your business in a negative light. They also can't tell you whether you're choosing a name that won't translate well into different languages.
Having an expert on board to tell you that the name "Who Represents" won't work when it's written as an URL: www.whorepresents.com can save you from some embarrassing and expensive branding mistakes.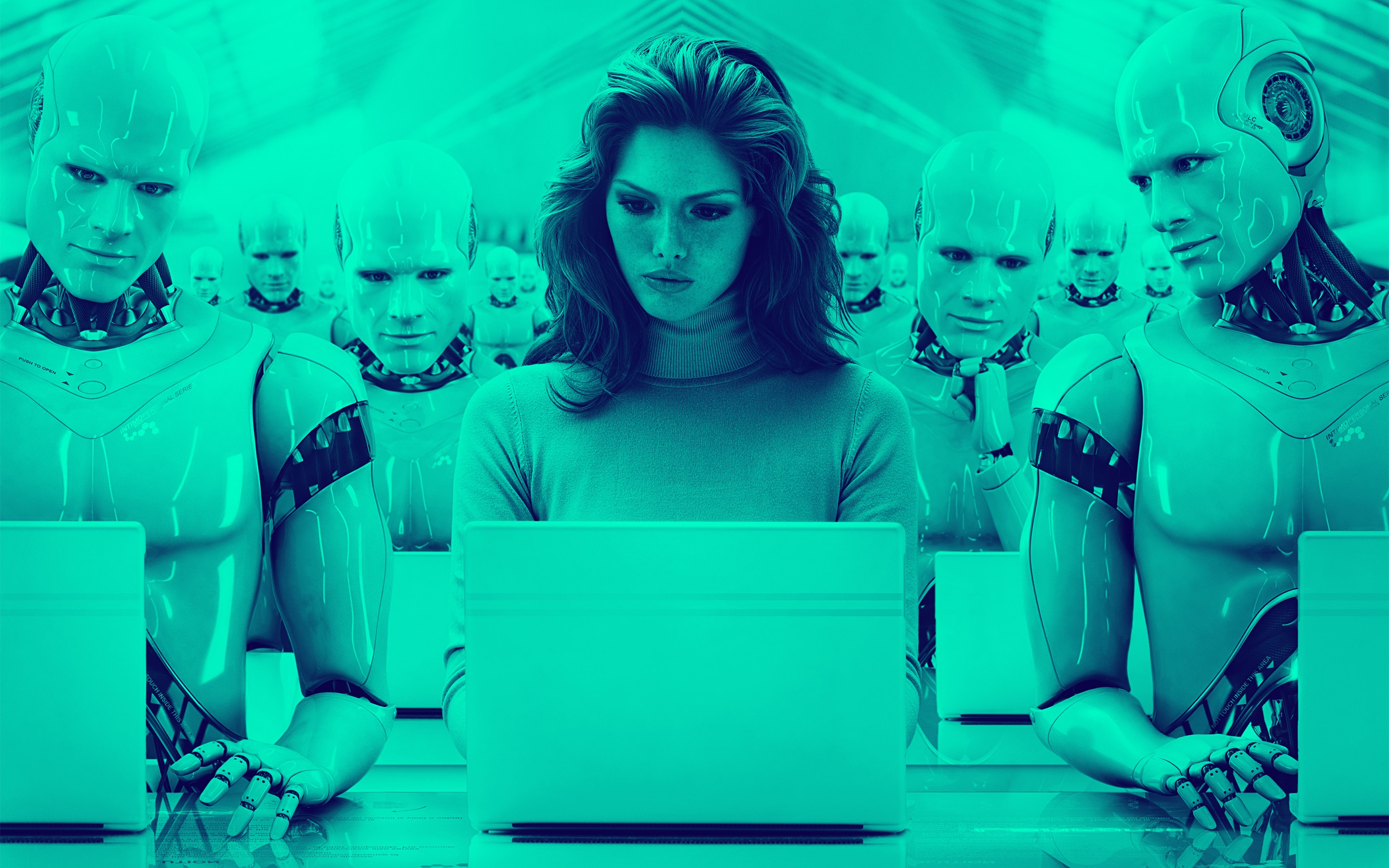 Business name generator vs. naming agency: What's the difference?
No-one expects you to handle the complexity of naming your business alone.
It would be a terrible idea for most organisations to do this. After all, your expertise is in delivering the products or services that you've built your company around. Naming a brand is an entirely separate specialty that you and your team may know nothing about.
The question is, who are you going to turn to for help? An agency with decades of industry experience, or a computer algorithm?
A business name generator often seems like the simplest and cheapest option. Name generators use algorithms and digital data to quickly search through thousands of titles to check which ones are already taken. They then offer a handful of ideas for your company based on keywords that you've entered. If you were planning on using Google search to inform your brainstorming sessions, then a name generator for businesses can do that for you.
The ideas you get in return might not be the most creative, but they will be cheap. Some business name generators are available to use for free. All you need to pay for is the domain name that you want to purchase at the end of your search. In a world where some major companies are spending millions of pounds (or dollars) for the right title, anything that cuts costs is bound to be appealing.
However, the truth is that while the price of a name from a professional agency can vary, it's rarely as expensive as you'd think. You might find that naming your business with help from the experts is cheaper in the long-term. Typically, it will reduce the amount of time you waste in brainstorming sessions, which means you can launch your brand faster. What's more, you're more likely to get excellent naming ideas first-time around. That means you don't have to pay to rebrand your business a couple of months or years from now.
Business name generators turn naming into a randomised exercise that mashes keywords together. Alternatively, a professional naming agency brings heart and soul to the process. Naming companies like Naimeo use proven methods to evaluate every title we offer. Our compelling off-the-shelf names are designed to convey emotion and meaning in any industry, without restricting your brand.
We understand first-hand just how important naming your business is. That's why each of our names is carefully cultivated to convey positive feelings and associations. We can also offer the human due diligence required to prevent you from facing some of the biggest mistakes caused by business name generators.
What kind of mistakes, you ask?
The 4 worst things generators do when naming your business
At this point, you're probably well aware of the importance of naming your business. Your company's title sets the tone for the future of your brand. It can even determine how successful you're likely to be in your chosen industry.
Although it's always possible to change your name in the future if you decide that your moniker isn't having the right impact – the process is expensive. Rebranding your entire organisation and building a new identity for your business is no simple feat. It's much easier (and cheaper) to simply ensure you're getting the right name from day one. Unfortunately, various problems often come with using a business name generator. For example:
1. They use the 'train wreck' method to name your business
99% of the time, when you use a name generator for business purposes, you'll be asked to enter a handful of keywords into a computer programme. The generator then mixes and matches these words, combining different letters in unique ways to create a selection of possible titles. For instance, if your keywords were "Beauty" and "Cosmetics" You might get ideas like Beaumetics.com, Beautics.com, CosmeticBeauty.com, and so on.
On rare occasions, the result is something relatively impressive, like "Snapple." However, most of the time, all you get is an uncomfortable amalgamation of words that confuse your audience. Ultimately, the result is a title that sounds forced and awkward. It's not a great start for your business.
2. Business name generators create a cliché out of your name
Even the most high-end name generators for businesses can only do so much with the keywords that you offer. For instance, more intelligent bots might be able to search for synonyms of your chosen terms and offer those as an option for your title. For example, if your keywords are "Best" and "Computer," you're likely to end up with a handful of cliché terms like:
"PeakPC" or "PinnaclePCs" A generator can't tell when a title sounds overworked or outdated. Unfortunately, by the time you've searched through countless ideas, you might struggle to separate the proper options from the bad ones too. With a generator, there's nobody there to advise you against choosing a name that's just not great.
3. They usually offer purposefully misspelled names
The chances are you'll be looking for a .com domain when you log in to use your business name generator. Unfortunately, as of the 5th of March 2019, there are 140,244,281 registered .com domain names already in use. In other words, your options are limited. Name generators can't come up with ideas based on creativity and industry insight alone. That means that they'll often resort to providing misspelled versions of common words.
The result is usually a name that ends up sounding more like a prescription medication than a business. Elekktroniqz.com doesn't just look awkward and clunky; it's practically impossible for an audience to remember too. Your customers won't be able to share your website with their friends, because they'll have no idea how to spell it. Coined and invented words can be incredibly useful for your brand, but a name generator for business use can't create something from scratch. All it can do is mutate existing words into complex new versions.
4. Business name generators may rely on trends
Finally, some companies are beginning to develop business name generators that take advantage of the latest trends in the marketplace. For instance, you might find a generator that always suggests options that include a word followed by "r," like Tumblr. Trends are fun when they're in the spotlight, but they can quickly make your business seem dated. Just as you don't want to restrict your title by connecting it to a particular product or location, it's best to avoid connections with a specific date too.
Even if a generator doesn't provide you with the latest trends, it may take ideas by creating alternate versions of another company's name. For instance, if you're building a social sharing website similar to Twitter, you might get suggestions like "Chitter" or "Tweetle." Although those ideas may technically be free from trademarks and copyrights, they're close enough to competitor names that you'll struggle to build a unique identity for your brand. The last thing you want is to fight an association with another organisation when you're first launching a new brand.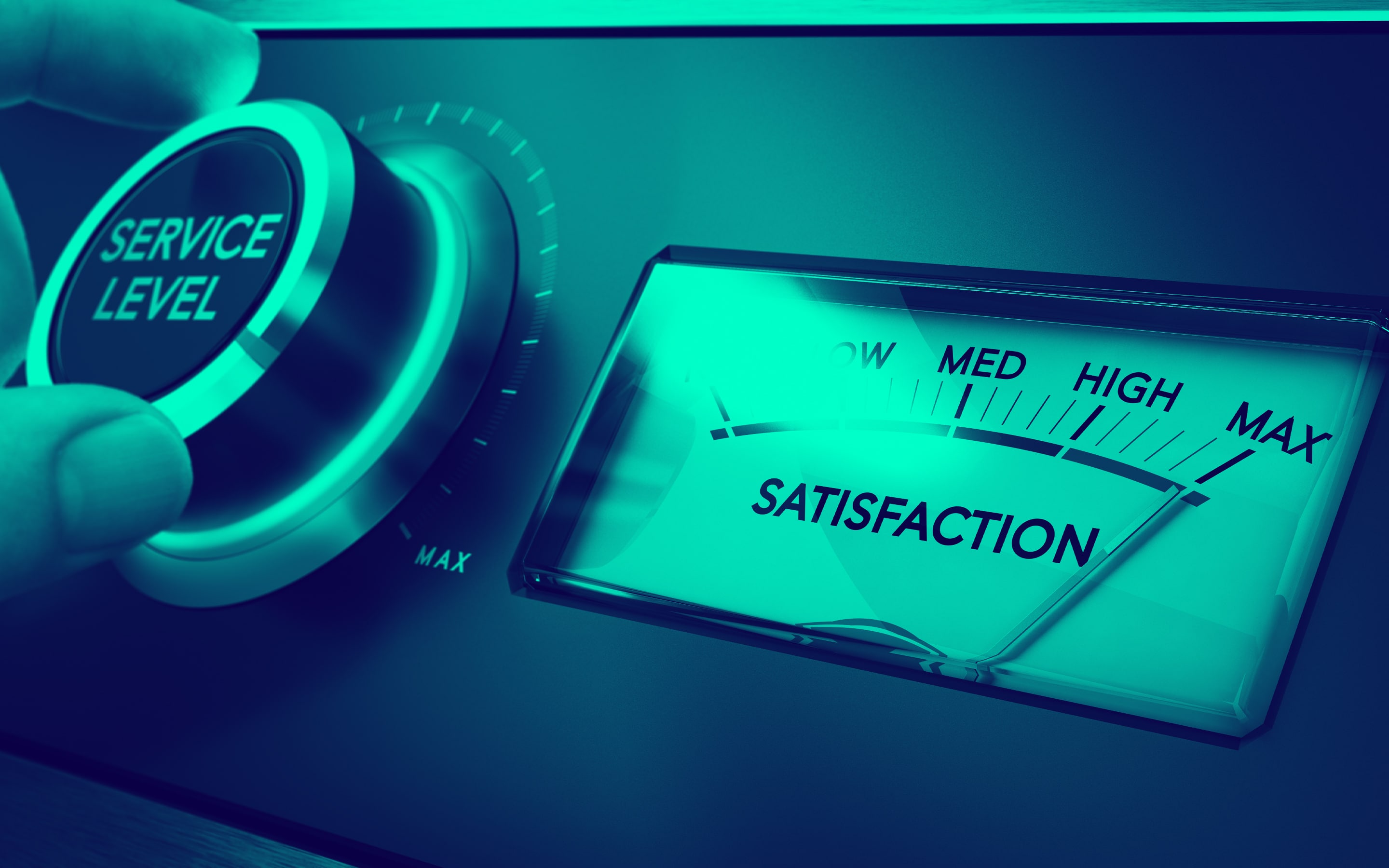 The benefits of using a professional to name your business
If you're convinced that a business generator probably isn't the right way to go about naming your business, that doesn't necessarily mean you can see the benefits of using an agency. After all, it's easy to convince yourself that you can' find all the ideas you need by creating a committee of creative people from your employees, stakeholders, and even clients. Unfortunately, the truth is that coming up with a genuinely incredible business name isn't something that just anyone can do.
Throwing a bunch of different perspectives together into the same room won't give you access to the same expertise and experience as a naming company. Instead, all it does is increase the chances that you end up arguing over a sub-standard title suggested by a business name generator.
Effective naming has emerged as a crucial subspecialty in the naming world. While there are plenty of marketing agencies and experts out there, only a handful can claim to offer specialist naming processes. When you turn to one of these specialists for assistance naming your business, you get benefits beyond anything a generator could provide, including:
1. Titles that instantly communicate value
Strong brands rely on influential names to thrive. Without the right title, you'll never be able to capture the attention, respect, and trust of your target audience. At Naimeo, our approach to business naming isn't just to blend words like a name generator. We find strong and evocative brand names that spark feeling in your target audience.
We make sure that every name we produce is compelling enough that your audience wants to learn more about you and your business. What's more, we'll do our utmost to make sure that there are no double-meanings to the words we use, to save you from embarrassment.
2. Ideas use data but don't rely on it
Professional naming agencies like Naimeo use a data-backed process to develop the right titles. We track the success of specific names and explore the concept of language psychology. However, we don't rely exclusively on algorithms and numbers to make creative choices. After all, naming your business is a process that involves both science and art.
By blending our understanding of the scientific side of language, with a passion for words and business, we can create concepts that are truly unique and unforgettable. In the trade, we call it creating "sticky" names – the kind of titles that your audience just can't shake.
3. Names that evolve with your business
A naming company like Naimeo doesn't ask you to give us a handful of keywords that we can use to describe your organisation. We come up with terms that can transcend the borders of different niches and industries so that you'll never be restricted to a specific market. By offering the most flexible titles, we prevent your company from being hemmed in by its name choices.
You won't find any specific locations or products mentioned in the titles you get from Naimeo. Instead, you'll have all the freedom you need to let your business evolve naturally.
Finally, any old business name generator can tell you whether your chosen title has an available .com domain. Brands like Naimeo take this service one step further. We'll give you your .com domain when you buy your chosen title.
We can even run tests with other members of our team to make sure that the titles we offer for sale resonate on the right level. Unlike a business generator, you don't just get a combination of chewed-up keywords. You get the beginnings of a real, sustainable brand.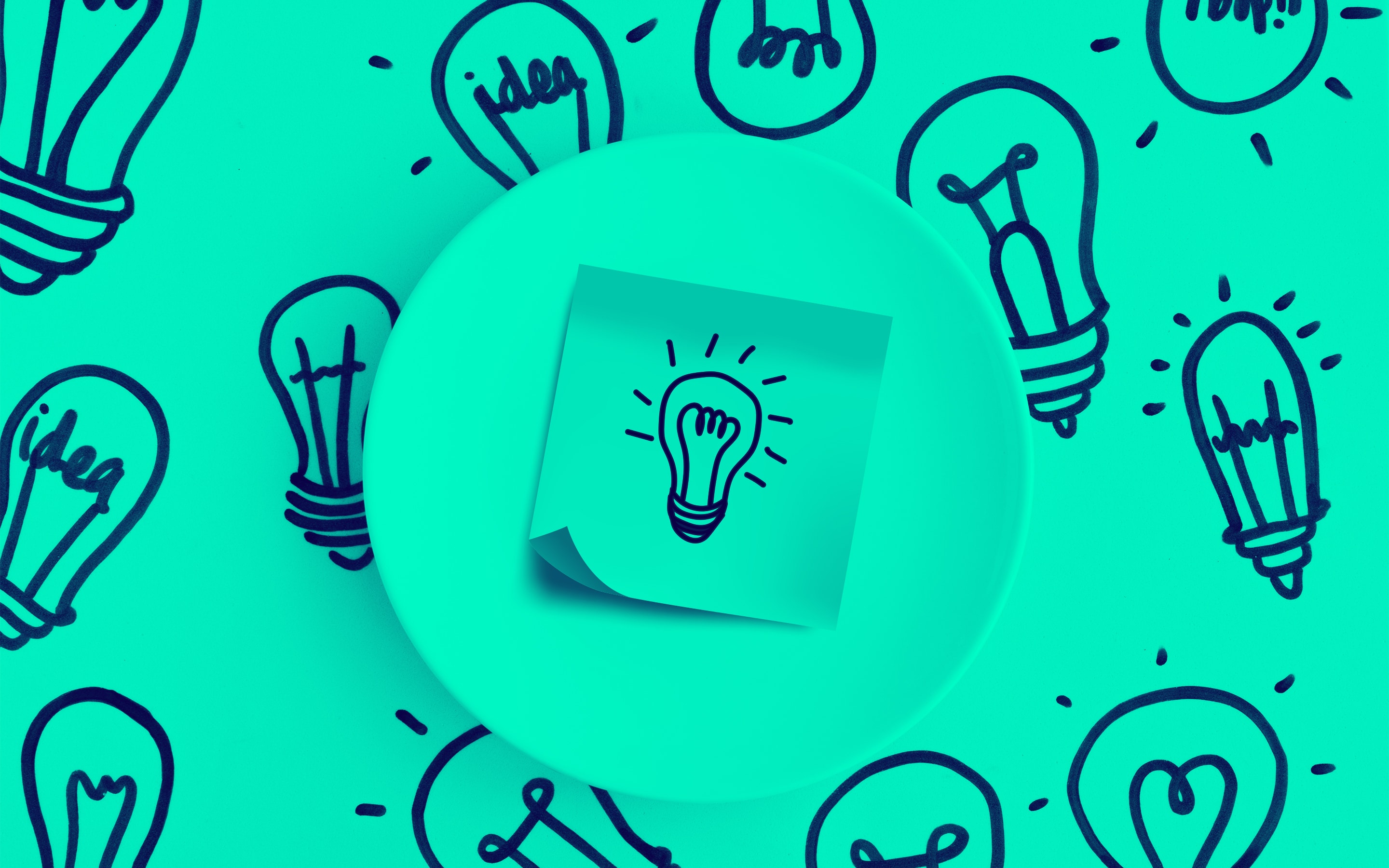 Great business names aren't just 'generated'
It'd be nice to think that there was a simple, one-size-fits-all algorithm that you can follow to find the perfect company title. After all, if that were the case, no organisation would ever have to struggle with the problems of an unfortunate brand name. However, as countless terrible titles have shown us over the years, there are many different ways that naming can go wrong.
Ultimately, choosing the perfect name is a complex process that involves everything from science, to art and gut instinct. Unfortunately, this means that selecting a terrific title requires more heart and soul than a standard business name generator can give.
Your name needs to connect to your audience on a crucial level. When it does, it inspires interest and invites intrigue. An excellent name highlights your core values and paves the way for essential company relationships, long before your customers have ever purchased your products. However, to create titles that have enough soul to delight your audience, you need the passion and experience that only a human being can provide.
Language is still too complicated to be broken down into algorithms and numbers. The way that we connect to things and each other through names isn't something that an AI can understand. Ultimately, technology might be able to do a lot of things for us in today's transformative landscape, but it can't accomplish everything. Just as a bot can't create a masterpiece from scratch or paint a beautiful work of art, nor can it provide the ultimate business name.
Fortunately, there is another solution. Contact Naimeo today to find out what the human element truly brings to your brand naming process.