How many business names do you encounter every day?
The number is probably a lot higher than you'd think. However, it's easy to overlook companies that don't have the right assets.
Without catchy business names and compelling logos to attract the attention of their target audience, organisations can fade into the background of our day-to-day lives. That's why even with a great marketing campaign, your company may struggle to excel unless it has the right name.
Great names communicate purpose, grab attention and even improve your chances of attracting capital. 82% of investors use "name recognition" to decide whether they should give their money to a certain business.
Unfortunately, creating catchy business names isn't easy. In an age where endless new companies appear on the market every day, many of the best titles are already taken. It's no wonder that abstract options like "Uber" and "Google" have grown so popular. Of course, even after weeks of planning, there's no guarantee that you'll be able to come up with your own catchy business name.
So, what can you do to get a great name, and why is being "catchy" so crucial in the first place?
Today, we're going to explain the benefits of catchy business names and show you a way of defining your company, without any unnecessary brainstorming sessions.
Sound good? Then read on!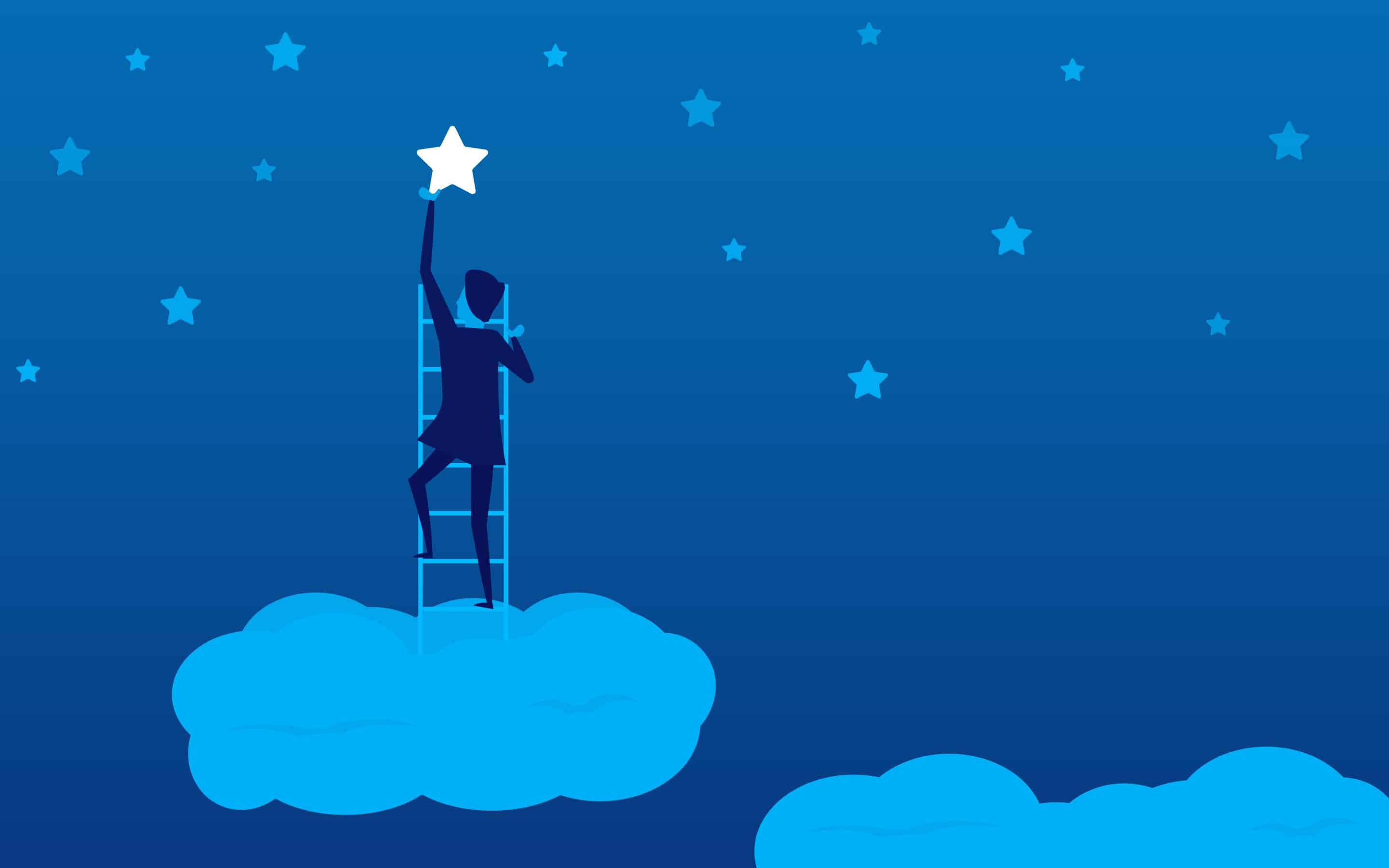 How many business names do you encounter every day?
You'll have a lot of complex tasks ahead of you when you launch a business.
The chances are that you'll be so busy designing products and building your team, that you put creating a catchy business names list on the back-burner for a while. However, eventually, you'll need a title to launch your brand, and that's where the challenges begin.
Business names serve a number of purposes. Not only do they reflect the products and services that you offer, but they also generate emotional connections with your audience. Remember, 90% of all buying decisions are based on how we feel. What's more, recent research shows that brand names can trigger feelings just as much as a strong marketing campaign.
Creating catchy business names means finding a term that not only looks and sounds great but also has enough emotional resonance to "stick" with your audience.
Here are some of the reasons why all companies need a great name:
1. They're the foundation of your relationship with customers
Today's customers want meaningful connections with brands. Increasingly, research shows that your clients don't necessarily buy from you because of your product features or prices. Instead, most consumers choose a company based on the feelings of affinity they have with a brand. If your buyers can see themselves in your business identity, then they're more likely to become loyal advocates.
Your name is one of the first introductions your customer has to your organisation and what it stands for. For instance, the name "Apple" tells customers they're going to get a refreshing, nourishing and innovative experience. The name "Google" conveys both science and fun. The right catchy business names can make or break those crucial "first impression" moments with customers.
2. The market is getting busier
Thanks to the convenience of the internet, anyone can start a company and start selling products or services online. There are billions of new brands finding their way into your industry every year. That means that your company name is just one word among a sea of clutter and confusion.
In a world where more than 50% of small businesses fail in the first four years, it's essential that your name doesn't let you down. Think of it this way; a catchy business name keeps you top-of-mind for your customers when they're looking for solutions to specific problems. That means you're more likely to keep getting repeat business from devoted clients. Additional, memorable names are easier to share online and in-person, meaning that you can benefit from word-of-mouth too. Your name is more than just a description; it's a point of differentiation.
3. It forms the basis of your identity
Finally, there are many different elements involved in creating a memorable brand. You'll need a fantastic website, an attractive logo, and a fantastic marketing campaign. However, you can't build any of those things if you don't have the right name first. Your title will inform everything from the kind of logo you create to the personality you show online and through social media.
Often, a name can even act as a compass when you're not sure where to go next with your organisation. For instance, look at a company like "Lush," their name reminds them to stay true to their values of authenticity, and luxury. Used correctly, catchy business names act as a summary of everything your company is about. They're an incredibly useful asset for your shareholders, employees and your customers alike.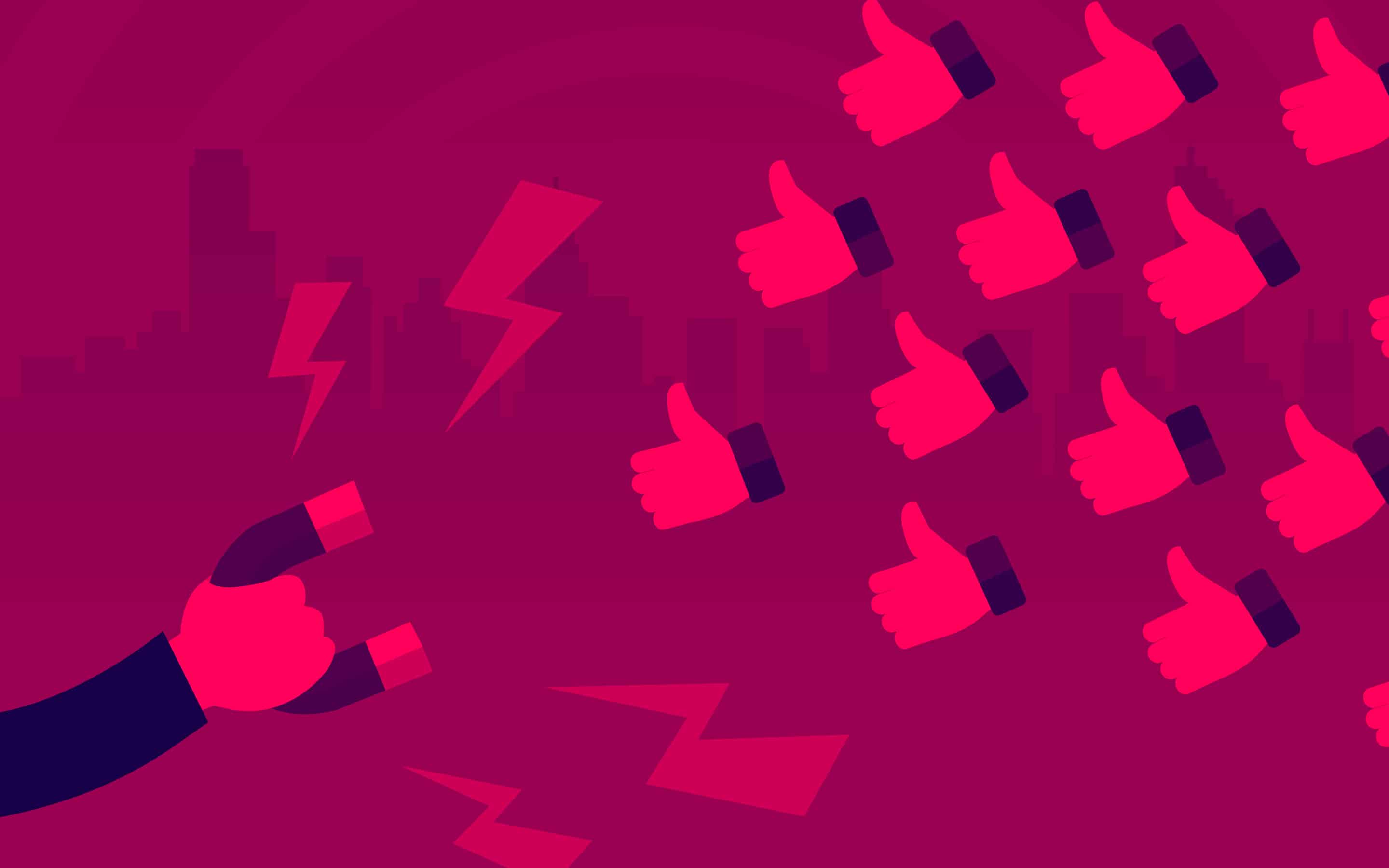 What's in a name? The psychology of catchy business names
So, what exactly defines "catchy business names?"
Your opinion of the best company name may differ drastically from your friends. After all, we all have different connections to certain words, sounds, and syllables.
However, the easiest way to define a "catchy" name is as something that sticks with your audience. It's a title that they can't seem to shake, and they never get tired of saying. Some of the best names even become synonymous with the thing they represent. For instance, you don't say you're grabbing some "sticky notes," you buy Post-its. You don't tell people to use a "search engine," you tell them to "Google it."
So, how do we form such deep connections with specific names?
When cleverly created, catchy business names can take on a range of meanings at once. They convey an innovative product, a unique story, and even a business mission in one. Therefore, human beings give more weight to brand names than they would any other title. After all, when we hear a person's name like "Abigail" or "Marc," we don't expect to learn anything about that person from one word alone.
However, when we hear a business name, we immediately begin to form opinions and perceptions. That's because catchy business names have depth. They're designed to convey meaning from day one. Research has confirmed that the unique nature of brand names allow them to resonate differently in our minds. Company names connect with the emotional right-hand side of your brain, while other nouns often end up on the left.
According to studies from the UCLA, brand names have a "distinct categorical status" in the brain. We automatically respond to them with more emotion and meaning than any other noun. It's no wonder that so many companies feel the pressure when coming up with a catchy business names list.
Imagine if Twitter had been called "Status" as the business originally intended. Or what if eBay had been the Echo Bay Tech Group? In today's increasingly competitive environment, companies can't just choose the term that's most descriptive to be their name. Business names need to go beyond the physical attributes of a product or service and represent the potential of the company itself.
Examples of great catchy business names and why they work
Many different factors can make a business name "catchy."
Sometimes, it's all about the way a word sounds when it rolls off your tongue. Sometimes, it's about the connotations of a word. For instance, Netflix quickly led to the concept of "Netflix and Chill." Let's have a look at some of the best names throughout history, known for their memorability.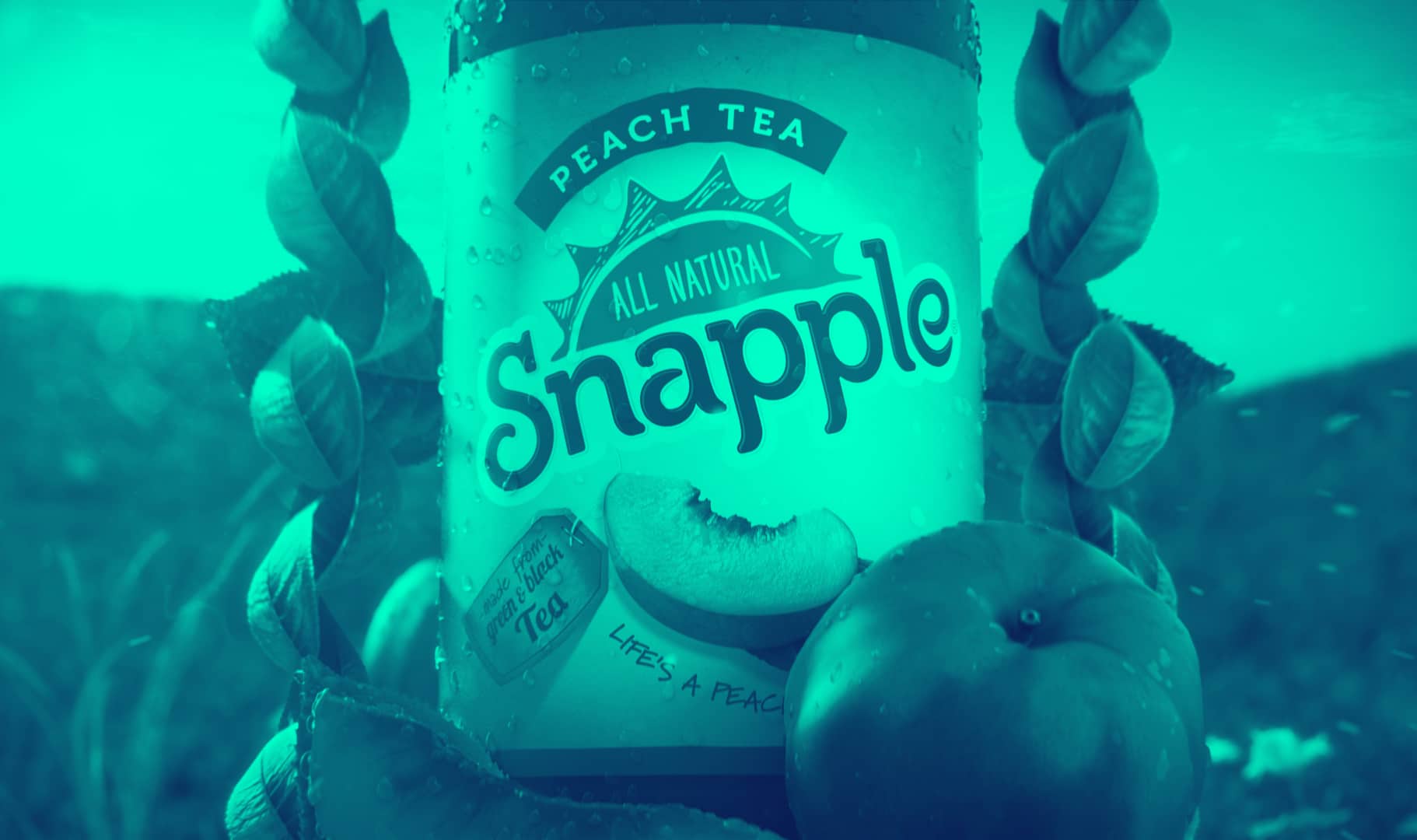 Snapple originally began life as "Unadulterated Food Products." In other words, this was a company in desperate need of a catchy business name. Eventually, the Snapple title came from one of the organisation's products – a drink made from carbonated apple juice. The founder's called the beverage a "snappy apple" drink, and the descriptor was shortened to Snapple.
Snapple is an excellent catchy title. It makes sense phonetically, it sounds great, and you only have to hear it once for it to stick in your mind.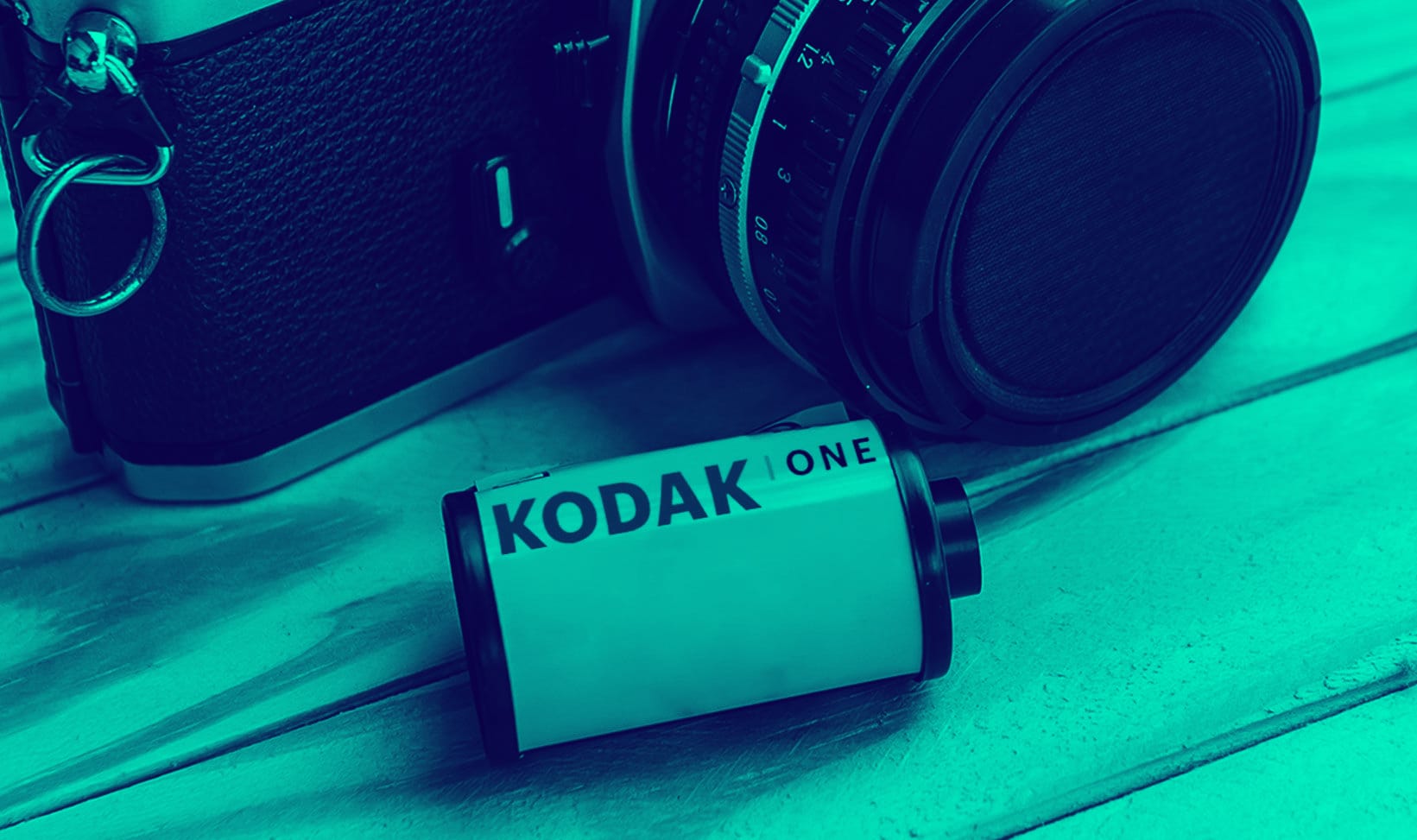 Certain letters are more appealing to us than others. For instance, the sound of "K" appealed to founder George Eastman, which is why he invented the word "Kodak." Eastman believed that K was a strong and decisive letter, so he began playing around with words until he found one that was easy to remember and say.
Kodak is a distinct and unique word, which meant it was easy to trademark and great for branding. Of course, there's a good chance that Eastman went through quite a few duds before he found his perfect "K" name.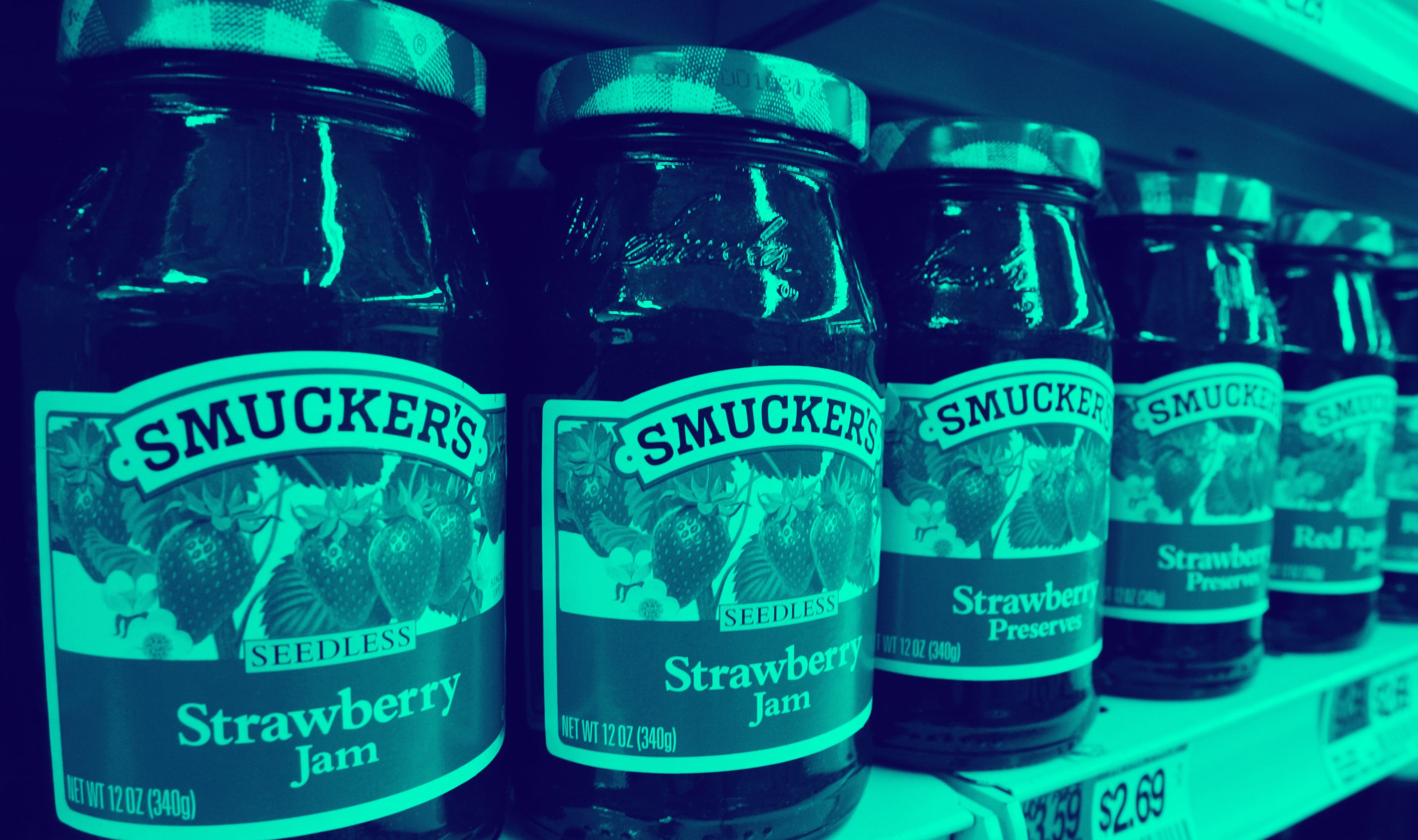 The Smucker's brand is named after the founder, Jerome Monroe Smucker. Most of the time, naming your company after yourself wouldn't lead to a very catchy title. However, in this case, the word is memorable, fun, and ideal for a product that evokes ideas of lip-smacking taste.
The hard-consonant sound in Smucker's also differentiates it from competing brands in the market like Welch's, which makes it particularly easy to remember.
A company's name is one of the most valuable assets that it has. It's how we identify with a company, and it's also one of the most crucial components in brand recognition. Unfortunately, for all the Smucker's and Snapple's there are on the market, there are also countless companies struggling to find a name that works for them.
So, what do you do if your catchy business names list isn't delivering much joy?
There's a simple answer.
The benefits of using a specialist catchy business names list
In an environment where the right name holds so much weight, choosing a title can be daunting.
Your title is a crucial part of the identity that you launch your new venture with. Choose the wrong word, and you could instantly alienate your target audience, investors, and potential employees.
At the same time, you're working in a market where many of the best names are already taken. Remember, 72% of businesses use made-up words as their names today. Part of the reason for that is that the words you'd typically associate with specific industries are already trademarked and copyrighted.
Instead of wasting time on an exhausting and costly naming process, a better option may be to buy your catchy business names instead. With a company like Naimeo, you can choose from a list of pre-designed titles, specifically created to resonate with any audience.
Here's what you get when you leave the brainstorming to the experts:
Naming specialists know that people are most likely to remember a name if it makes them feel something. That's why you'll find many titles for sale that use beautiful sounds and symbolism. Phonetically pleasing terms lead to some of the best catchy business names.
Some pre-designed titles will also have emotional resonance because they're based on familiar words and concepts. For instance, "Naimeo" reminds you of the word name. In Arabic, the word "Naim" also means to be satisfied or contented.
2. Searchability and shareability
For a name to be memorable, it needs to be both shareable, and searchable. For the most part, that means that when you buy catchy business names online, you'll get titles that are short, sweet, and easy to say. You won't have to worry about brainstorming titles that are both creative, and simple to spell, because you'll have an expert team working on that for you.
Professionally-designed names are created with a focus not just on their phonetic resonance, but how they look written down too. Naimeo chooses titles based on both their auditory appeal and their clickability. After all, your business name will also play a part in your domain name, which dictates how you build your presence online.
3. A name without baggage
Creating a catchy business names list isn't just about pulling together syllables and prefixes. Much of your power as a digital brand today will also depend on the .com availability of your title, and your ability to avoid trademarks.
It's incredibly frustrating to spend weeks finding a name, just to discover that it's not available. When you choose a pre-made name off-the-shelf, however, you know that it's 100% ready to use, and absent of any baggage. In other words, you don't have to worry about anyone else owing the .com domain. At Naimeo, we offer all of our available names with a .com domain as standard, so you don't have to fight for the best URL.
4. Versatility and scalability
Finally, when you're coming up with your catchy business names, it's difficult to remain objective. Because you're so deeply involved with the current growth and development of your company, you may end up choosing a name that represents who you are now. This means that you miss out on a title that dictates the full potential of your brand.
When you choose a pre-made name, you get a title that's future-proof, timeless, and ready to scale with your business. There are no highly specific factors like a product or location tied into the name like you'd get with "LondonDesks.com." Instead, you get a catchy business name without boundaries. Your professional agency will even ensure that your name appears well in any environment too. For instance, it will look just as good on your packaging and letterheads as it does on a website or app.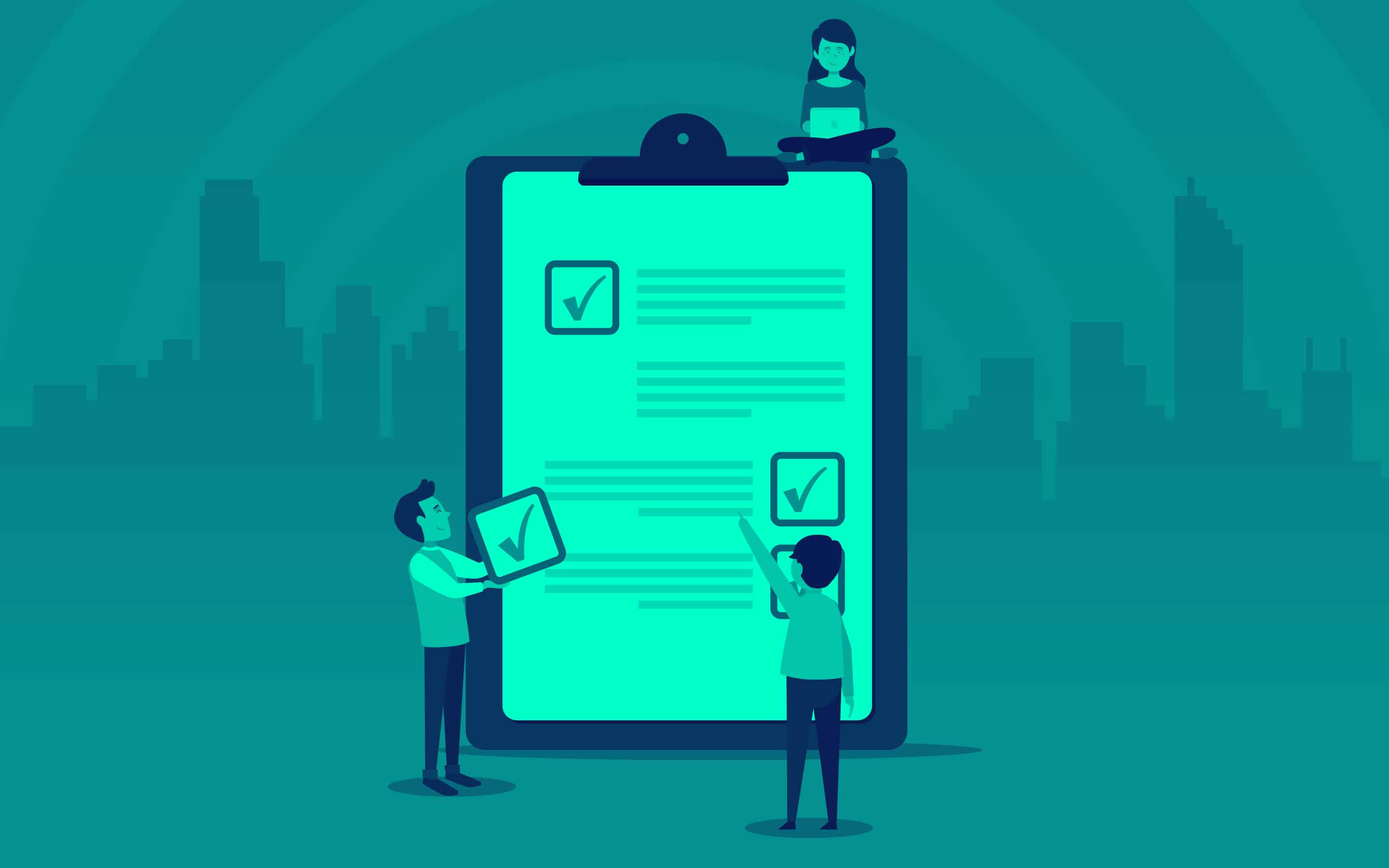 What to remember when choosing catchy business names
Ultimately, today's businesses can't afford to sit around and wait for inspiration to strike.
Unfortunately, it can be difficult to force a catchy business names list into existence too. The harder you try to come up with a memorable moniker, the more awkward your title may sound.
A professional naming service that offers catchy business names for sale is the simplest way to avoid the stress and headaches of the naming process. At Naimeo, we designed our strategy to help startups, business that are re-branding and global enterprises find their identity faster. Of course, it's still up to you to choose an option from our list that resonates with your audience.
When you're checking out our catchy business names list, we recommend the following steps:
1. Understand the power of made-up words
It's common to assume that you need a specific keyword in your name for it to be effective. Unfortunately, that's why we see so many boring business names online that have been generated by a digital algorithm. Ultimately, names like "TravelBlog.com" might seem ideal, but they won't resonate with your target audience.
The most memorable names invest their own language or explore a word from a different angle. Remember, the founders of SnapChat and Google didn't find their name in a dictionary. At Naimeo, you'll discover titles that think outside of the box. That means that your name can grow to represent whatever your business stands for. There's no limit to your identity with made-up words.
2. Get the whole team involved
If you're not sure which catchy business names are right for you, the best thing you can do is get the input of as many people as possible on your team. Pick a handful of titles that you like and test them out with your group. After a few days, go back and ask people what their favourite name was. The name that most people remember is usually the best option to go for.
Getting the team involved also means that you can test out the way that a name looks and sounds too. Remember to speak the title out loud and get used to how it feels before you make your decisions.
3. Choose a name for the right people
Finally, when you choose the title that seems right for you, remember that not everyone will love it straight away. Different people have their own preferences. The best thing you can do is make a decision based on what you know about your audience.
With your user persona's in hand, it will be easier to find words and sounds that are more likely to resonate with your customers. Ultimately, it's their opinion that will matter most in the long-term, so don't worry about winning over your whole team.
Get your own catchy business name list
There's a lot more to creating a list of catchy business names than writing down memorable words and sounds. Choosing the ideal title is one of the most important decisions you'll ever make – and one of the toughest too.
Many businesses find themselves spending months agonising over their inability to choose a name with meaning for their brand. Unfortunately, this often leads to frustrated employees, flighty investors, and lost opportunities. In today's market, you can't afford to spend too long on your company name. However, using "just anything" to get by is rarely the right decision either.
At Naimeo, we've come up with a better way for our clients. We take over the complexity of the naming process for you and provide a catchy business name list for you to choose from. That means all you need to do is pick the title that's most appealing to you, and you're set. All our names come with a placeholder logo and a .com domain, so your business will be ready to launch in no time.
Are you ready to find catchy business names the simple way? Contact Naimeo today.