First impressions are crucial.
This is a mantra that applies to everything from your first day at work, to a date with a new potential partner. Make the wrong impact on people, and it may be impossible to change their mind about you. Unfortunately, according to Harvard research, the majority of people make snap judgements within as little as 3 seconds of meeting someone.
When it comes to making a first impression with your business, people look at aspects of your brand to form an initial judgement. Usually, this means examining your logo, graphics, and company name.
Strong business names are crucial components in creating a healthy, sustainable brand. Customers immediately decide how they feel about your organisation based on the impression they get from your name.
For instance, look at a name like "Apple." It conjures thoughts of nourishing fruit, as well as religious connotations, and historical stories, like the tale of Isaac Newton. Apple is a term that conveys nutrition, innovation, and evolution all in a single bite. The power of strong business names may be why 82% of investors make their decisions on who to back based on name recognition alone.
So, how do you choose strong business name ideas for your venture? More importantly, how do you make sure that you're not investing in a mediocre moniker?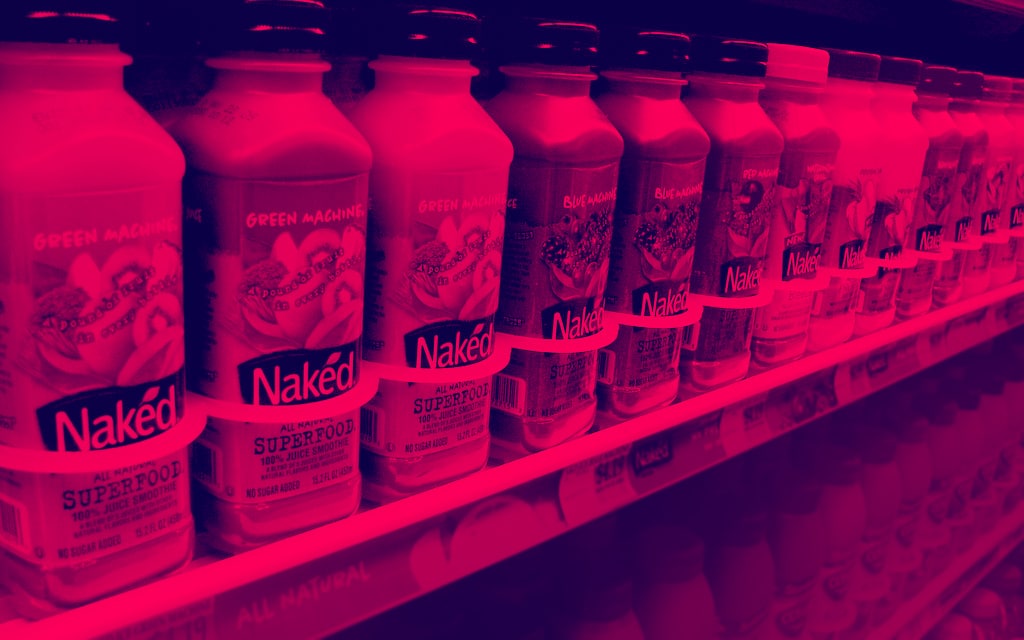 How much does a strong business name matter to your company?
It's easy to overlook the value of strong business names.
There are very few statistics or studies out there that highlight the value of names. However, we do know that 72% of customers claim to make decisions based on brand name alone. We also know that consumers are becoming more cautious about the name that they choose to align themselves with. If your title doesn't demonstrate the right things, then your audience won't want to be associated with you.
For instance, consider the different personalities that go alongside the name "Innocent," and the name "Naked." Both companies sell smoothies, but the attitude that they convey with their name is very different. Innocent is childlike and playful, whereas Naked is focused on expressing their image as a supplier of 100% organic, healthy ingredients.
Business names don't just identify your company; they give your audience a foundation on which they can build their perceptions of your company. Names have the power to indicate what your organisation values above anything else, and what you stand for. What's more, the words that you choose to build your strong business name ideas will also determine what kind of audience you attract.
For instance, did you know some words are considered more masculine or feminine than others? Terms like "Catalyst" and "Transparent" appeal to women, while "Fearless" and "Enforce" capture the attention of men.
As complicated as naming your business can be, it's important to remember just how important it is too. Rushing into or speeding through the process could lead to enormous problems for your organisation. After all, while it's always possible to rebrand your organisation, this often means starting again with a new identity from scratch.
A name that's too unique, too clever, or even too complicated can isolate your audience just as easily as a name that's too simple. With so many hurdles to overcome, how do you make sure that you're choosing strong business names?
4 Mistakes to avoid when selecting strong business names
Choosing strong business name ideas is similar to laying the cornerstone of your building. Once you put this critical piece of foundation in place, the rest of your company can begin to develop. Usually, your name will inform everything from the way your logo looks, to the tone of voice you're going to use in your marketing strategy.
The easiest way to set yourself up for success is to make sure that you're avoiding some of the most common mistakes that people make when they're choosing a title. For example:
1. Getting the committee involved
The fewer people you have involved in the naming process, the better off your business will be. In our democratic society, it often seems like a good idea to give everyone in your company a voice when it comes to important decisions like this one. However, asking your shareholders, customers, employees, and friends to go through lists of business titles with you often leads to confusion.
The more people you get involved, the bigger the chance that you'll end up having arguments in your organisation over which title is right. Additionally, if you do end up trying to make a decision that appeals to everyone, that could mean choosing a very safe (boring) name. Leave the strong business name ideas to the experts and select a handful of pre-designed titles for your team to choose from.
2. Using the ``train wreck`` technique
When companies don't have the assistance of a professional naming business like Naimeo, it's tempting to fall into the "train wreck" strategy of finding a title instead. This is the concept that organisations use when they have a handful of keywords that feel relevant to their business, and they try to weld them together to create something new.
You'll also find a lot of train wreck business names created by online name generators. These generators don't have the creativity or insight of a human team, which means they can't create something that speaks to your audience. Words like "QualiSupport" and "Tranqilax" were common a few years ago, which is perhaps the reason why professional naming organisations are so popular today.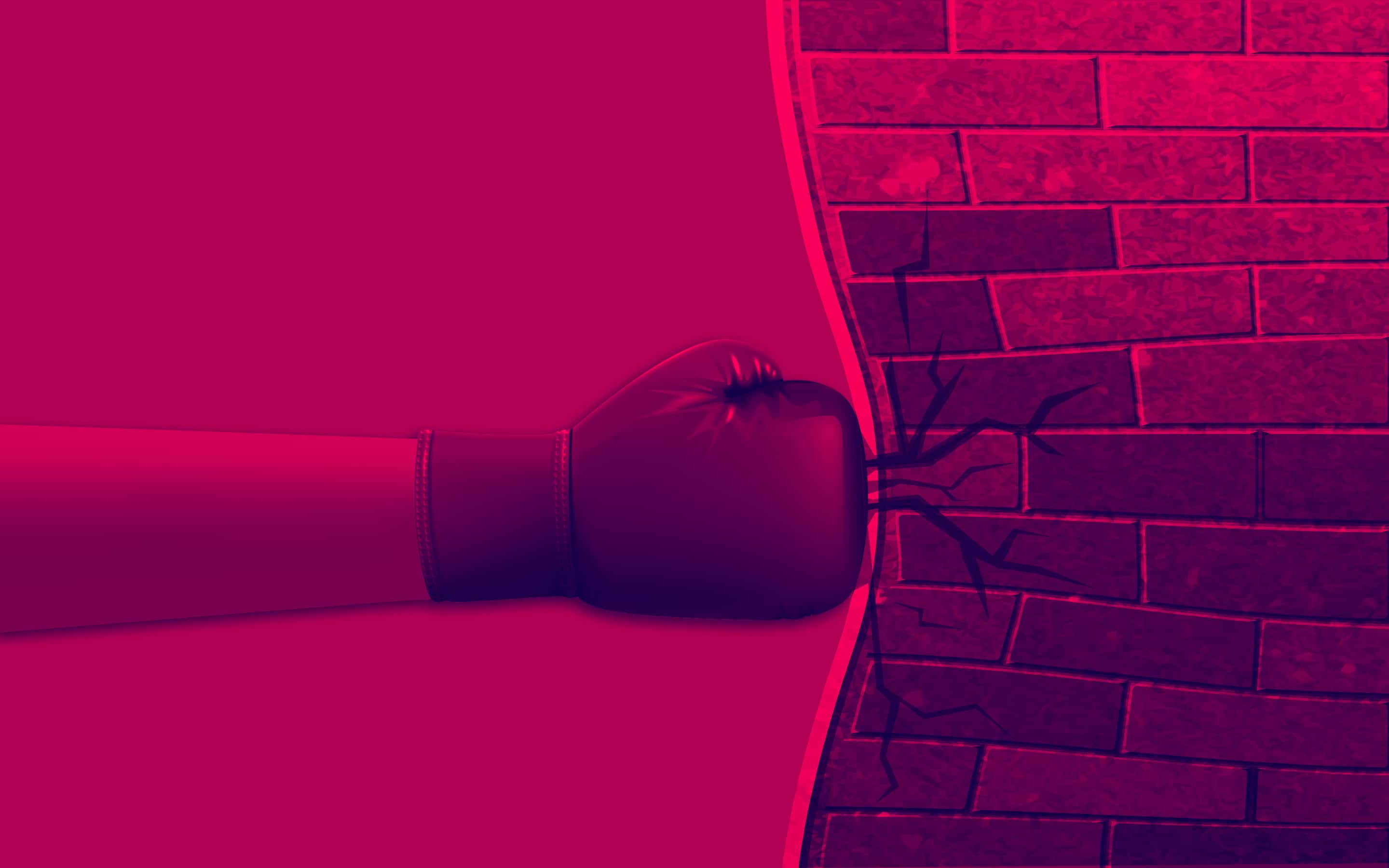 3. Using words that won't stand out
In the age of social media handles and Facebook pages, choosing a name is harder than ever. Around 71% of customers say that they're most likely to buy from a brand they follow on social media. Not only will a standard name like "General Directory" not earn much attention online, but it will be impossible to claim on every social channel.
The chances are that the most basic words won't be available as a domain either, particularly not for a .com suffix, which is the domain style that generates the most respect. Don't be afraid to choose a name that you can really claim ownership of in this highly competitive era.
4. Using a name that's too obscure
Often, made-up names are far more effective today than combined terms or keyword-based titles. According to studies, around 72% of the best brands have names that are made-up words. Getting creative with your strong business name ideas is an excellent way to make sure that you stand out. However, don't be too obscure.
When we create made-up names at Naimeo, we choose titles that have a connection to more familiar words too. For instance, Naimeo is a moniker that reminds our customers of the word "Name." The term "Naim" also has deeper meanings connected to "satisfaction." Choose strong business names that are unique, but don't make them so different that they'll confuse your customers.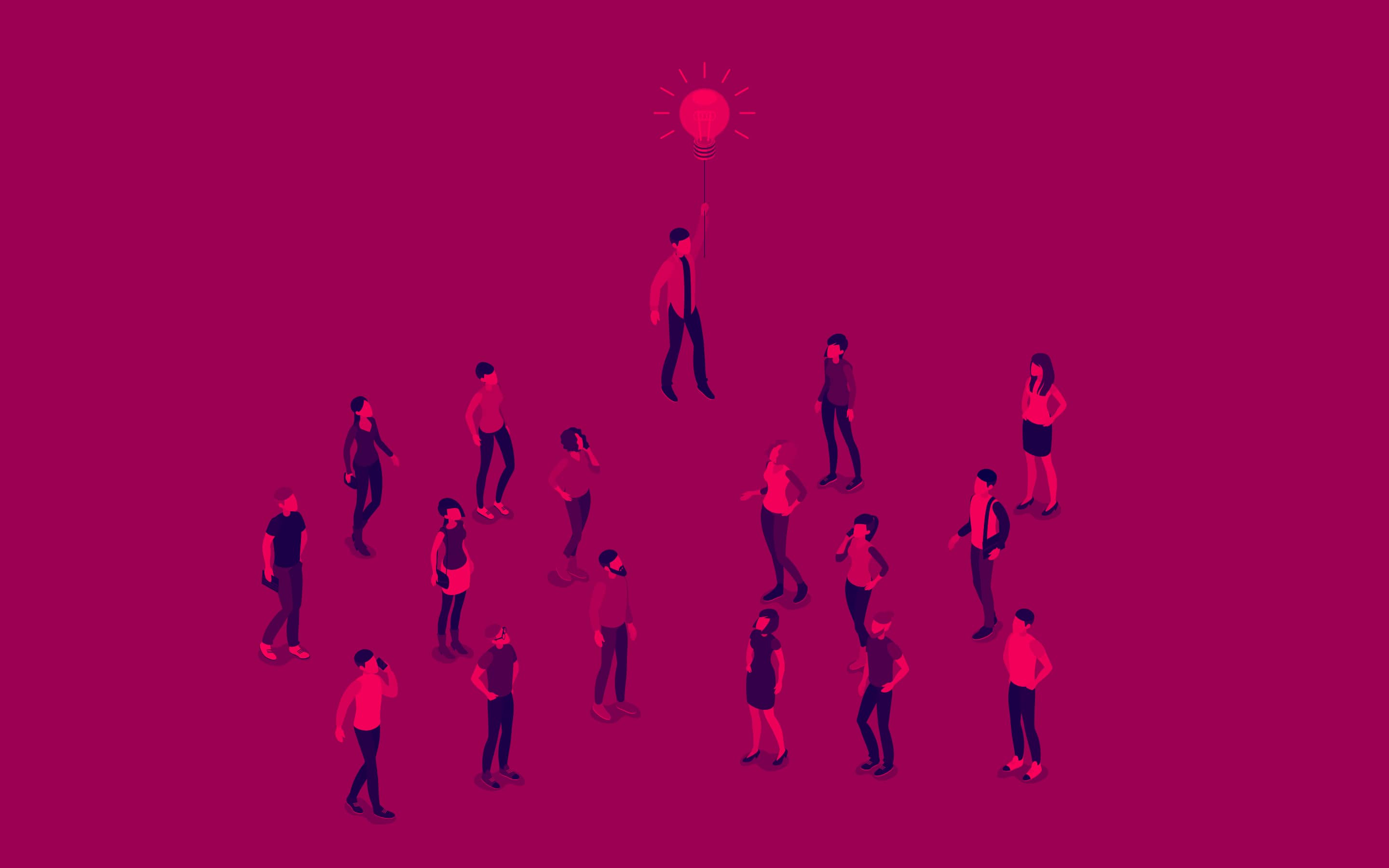 How to identify strong business name ideas
Now you know a few of the mistakes that you'll need to avoid with your strong business name ideas, let's look at the features that you want to pursue for your name. Remember, your name and logo are some of the main things that your customers will remember when they're thinking about and dealing with your organisation.
If your name resonates with your target audience, then they'll be more likely to choose you over your competitors. That's particularly true in today's highly commoditised marketplace, where many people offer similar products, services, and prices.
Although different business leaders, consumers, and shareholders will have their own ideas of which features identify the ideal business names, some of the key characteristics to look for include:
They're easy to spell, say and remember: The most memorable business names are the ones that roll off the tongue and stick in the mind. Strong business name ideas need to be sticky. In other words, they need to linger at the front of your customer's brain, even when they're not using your products or services. A title based on an existing word is often easier to remember than a word designed entirely from scratch, for instance.
Strong business name ideas have clarity: There's more to giving your company names clarity than making sure they're short and sweet. The best titles should also only have pre-existing connections to words that you want your organisation to be associated with. Be careful to avoid any subtext with your name that you don't want to convey.
An absence of keywords: Though you might think that the best way to stand out in today's digital world is to pack your name full of keywords, this is rarely the case. Google penalises domain names that use "direct match" keywords. Avoid this old-fashioned approach and choose an emotional, brandable title over something that was chosen specifically for the search engines.
Strong business names are short: Although there are a handful of longer business names out there that work, the list is minimal. The truth is that long names are complicated, difficult to remember, and they don't look great in an URL. Stick to 2 or 3 syllables at most.
Dynamic and scalable terms: Avoid picking names that don't give your business the freedom to evolve or change. This means staying away from any specific geographic locations, products, or categories. These specifics will only confuse your customers if you decide to do something new with your organisation.
Descriptive (but not obvious): The most brandable strong business names aren't too generic or vague. They give your business a connection with something. For instance, remember the reference we made to Apple above, and how it conveys different ideas, even though it doesn't directly describe a computer company.
Imaginative: Remember that making up a new word or using an alternative spelling shouldn't be a last resort in today's naming processes. The founders of leading organisations like Instagram and Google didn't find their names in a book, or from an online generator, they choose something unique.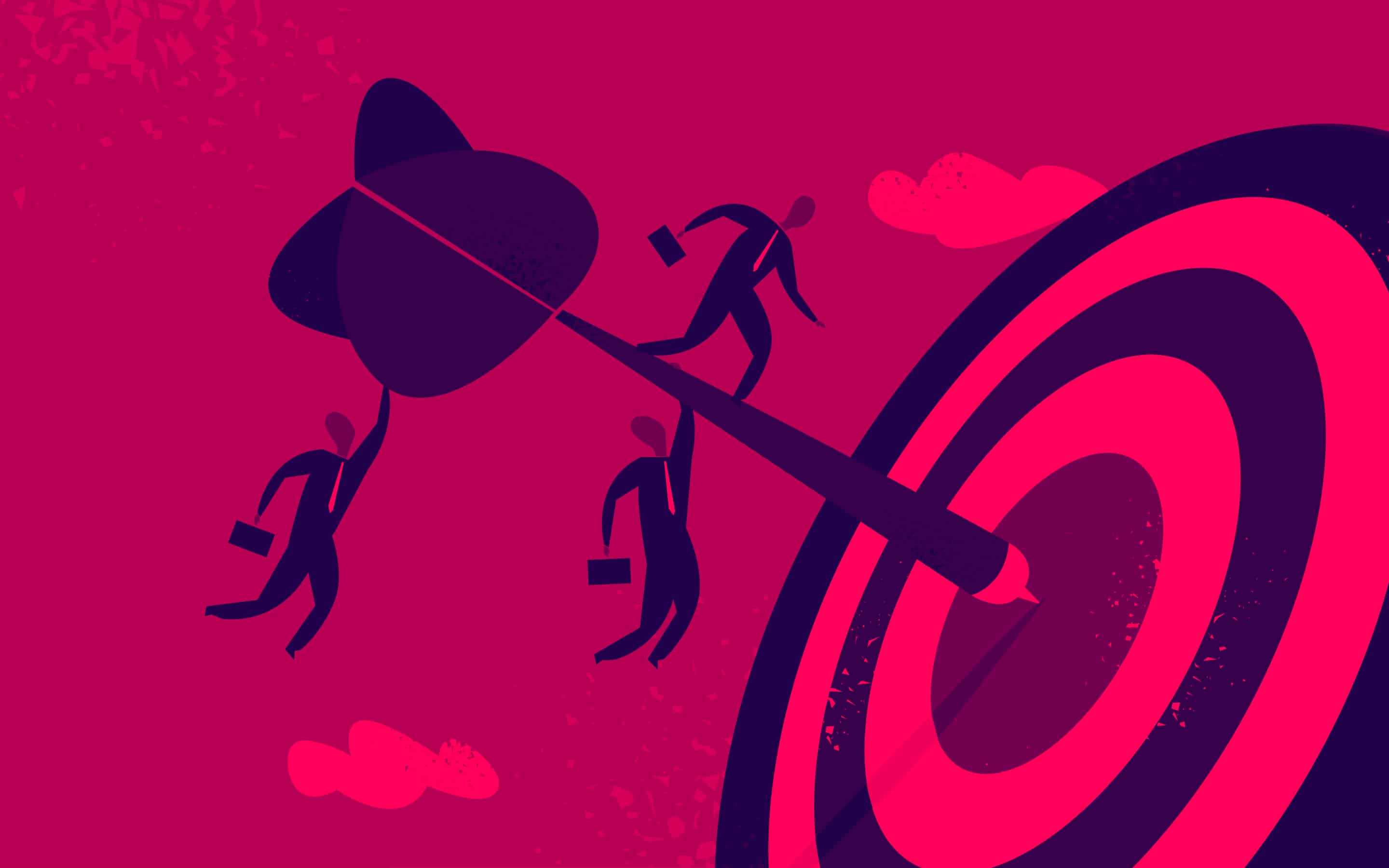 How to power up your name choices
In a world where you can access inspiration, ideas, and motivation at the touch of a smartphone button, you'd think that coming up with strong business name ideas would be simple. Unfortunately, the marketplace is overflowing, and that means that there are fewer choices available to business owners than ever before.
Countless companies struggle, stress and lose sleep over their business naming process before they finally admit defeat. The easiest way to make sure that you're not wasting your creative investment is to pick a name that was made for you by a business like Naimeo. Here at Naimeo, we create refined, highly professional strong business names that can work across a range of industries.
However, before you start browsing through our selections, it may be worth looking at the following tips.
1. Decide what you want your name to convey
You'll have a much easier time searching through strong business name ideas if you know what you'd like your title to mean to your customers and employees. Your business name should reinforce the key elements and values of your business. The more meaningful your title is, the easier it will be for you to create an identity that resonates with your audience.
Once you find a handful of names that you think work well for your organisations, run them by people in your team without telling them what they're supposed to mean. See how these people respond to the name, and whether everyone gets the same impression that you did.
2. Find something that appeals to your audience
Ideally, the people in your organisation and your shareholders will all love your new name. However, the truth is that what they think doesn't matter much, as long as you've selected a title that's going to appeal to your intended audience. Ultimately, your brand is something you build to help your business connect with a specific group of people.
It may be a good idea to keep your user personas on-hand when you're browsing through strong business names and try to view those titles from their perspective. Visualise how certain words or terms will make your audience feel about your business and what it does.
3. Don't just settle for anything
Finally, when you're a young business or start-up, you might have a hard time convincing yourself that you need to invest money into a business name. After all, there's so much to pay for when you're first getting started. You might be tempted to simply come up with something similar to your competitor's name or use your own name as a placeholder.
Some companies even just look at the trends that are currently common within their industry and design a name based on that. However, the truth is that none of these strategies lead to long-term success. You're not saving yourself any money. Instead, you're just making sure that you'll need to invest in an even more costly rebranding strategy later. Don't just settle for anything. Avoid cutting corners now and give yourself the foundation you need for the future.
Leave the strong business name ideas to the experts
As we mentioned above, coming up with strong business names is not simple.
At first, many businesses assume that all it takes is a few brainstorming sessions and they'll end up with pages full of amazing titles to choose from. However, the truth is that finding an excellent name is complicated, time-consuming and often frustrating. There's a reason why naming firms like Naimeo have become so popular today.
We deliver results by using a strategic method for naming that we've refined and developed over the years. We ensure that every title we offer is not only trademarked for your use, it's also protected from the common mistakes that everyday business owners make when selecting a new name.
When you choose a pre-designed business name, you get:
Being original is rarely as simple as it seems. However, it's something that's so essential when you're naming your business. While adapting to the trends in your industry might seem like a good idea at first, it simply increases the chances that you'll end up blending into the background. For start-ups, an unimpressive brand is one of the worst things you can have.
As a growing business, your name needs to be one of the assets that compel people to sit up and pay attention. With Naimeo, you can make sure that your business name is more than just glance-worthy.
It's hard to maintain a completely objective approach when you're choosing your own strong business names. When your company is first getting started, you may not be completely sure what it is that you stand for. That means that you're more likely to rely on descriptive words that describe what you do or where you are instead.
Unfortunately, using words that are too closely related to the products and services that you offer right now can mean that you leave yourself no room for growth in the future. Don't choose a name that's going to sabotage your future. At Naimeo, our strong business name ideas are intended to grow and evolve with your company. They're as flexible as you need them to be.
Even if you're lucky enough to have a team full of creatively-minded people who can come up with unique name ideas, the chances are that you'll struggle to balance originality with simplicity. Just because your name is one-of-a-kind doesn't mean that it shouldn't also be user-friendly.
At Naimeo, we follow all the basic rules for creating strong business names, including keeping our monikers short and avoiding too many syllables. We'll also ensure that your name is compelling enough that it attracts your customers to your website and makes them want to click on your pages. It's about creating a connection, without going too complicated.
Finally, it's no good having a list of strong business name ideas to choose from if none of them are available. You're going to need to make sure that any title you want can be trademarked by you, and that you'll be able to use the .com domain for your website. While other suffix options do exist, the .com domain is the only one worth having for business credibility.
When you choose a name from a company like Naimeo, you can rest assured that all the due diligence that needs to be done has already been carried out. Your name will come with a .com domain extension, and a placeholder logo that you can use to inspire your brand.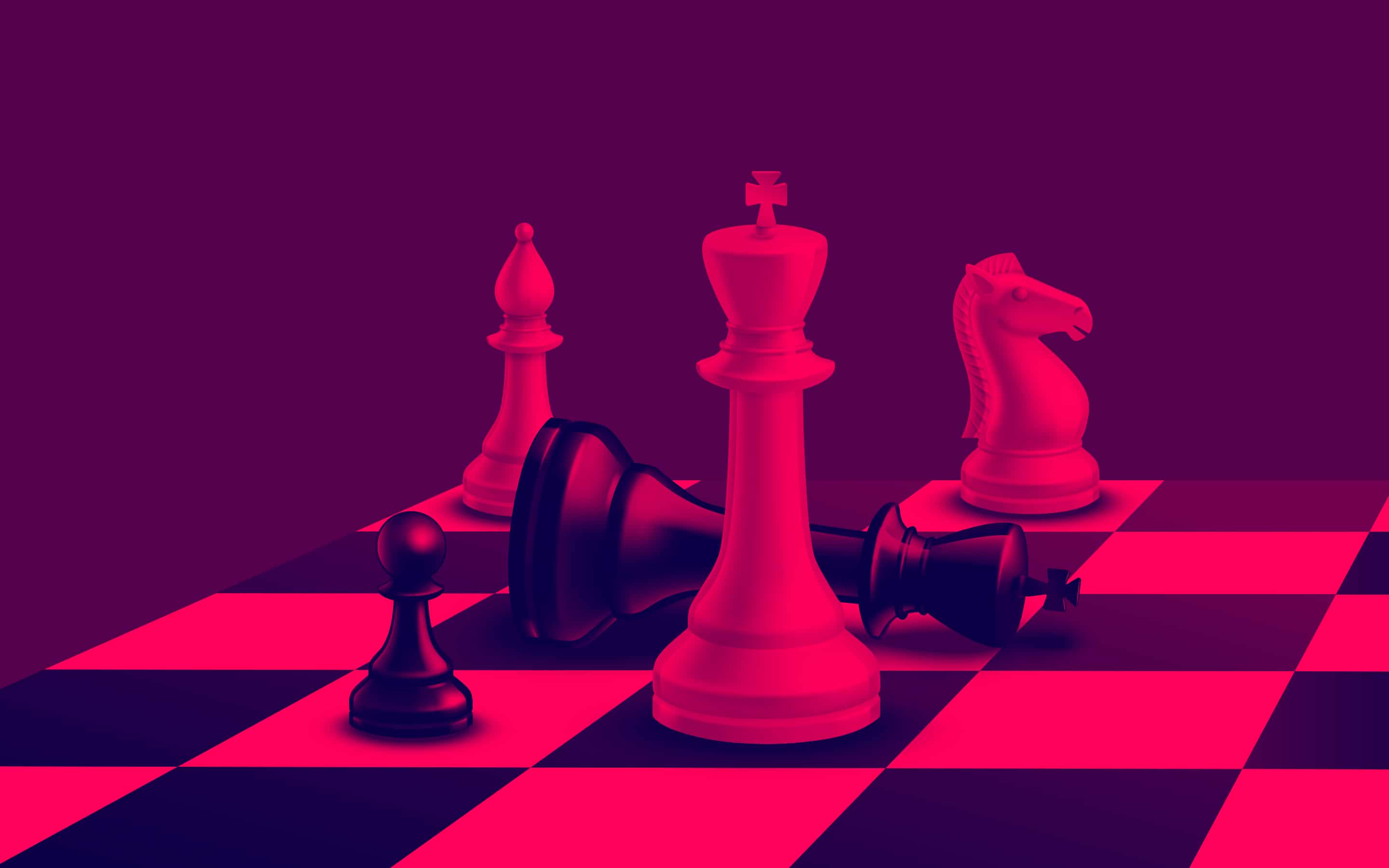 Are your business name ideas strong enough?
There's a lot more involved in launching a successful business than coming up with a great idea for a product or service. If you don't have the right name to attract people to your organisation, then your venture will never find its feet.
At Naimeo, we use an intensive research, vetting, and creation process that helps us to develop some of the most compelling and appealing names on the web. Our strong business name ideas are designed to give you the most out of your digital and offline presence as your startup begins to grow and evolve.
With our help, you can bypass the stress of trying to come up with strong business names yourself and focus your attention on other aspects of growing your company instead. Leave the naming to the experts and see what you can accomplish when you have the right title to identify your organisation.
If you want to get ahead, get a great name. From Naimeo.