Why is it that some names sound great, and others just don't?
There are titles out there that seem as though they were made to be spoken aloud. Names like Google, Apple, and Smuckers roll off the tongue and linger in the mind of their target audience.
Yet, at the same time, there are plenty of other names that lack any specific music or rhythm. They "do their job" by differentiating your brand from its competitors, but they haven't got the heart and soul that makes a title truly memorable. 
Ultimately, there are many factors that go into creating the best names in the world. 
However, when you're browsing through titles online or searching for local trademarks, you could still be missing out on one essential concept: Sound symbolism. 
So, what is sound symbolism?
Put simply; sound symbolism is a linguistic concept that describes how sounds can take on meanings of their own. Individual letters and syllables convey information about a brand's personality, strength, background, and purpose. 
If you can figure out how phonetic features make a difference to the impact of your business name, then you can create an identity that carries weight for your target audience. 
Sound good?
Let's explore the concept of sound symbolism & brand names.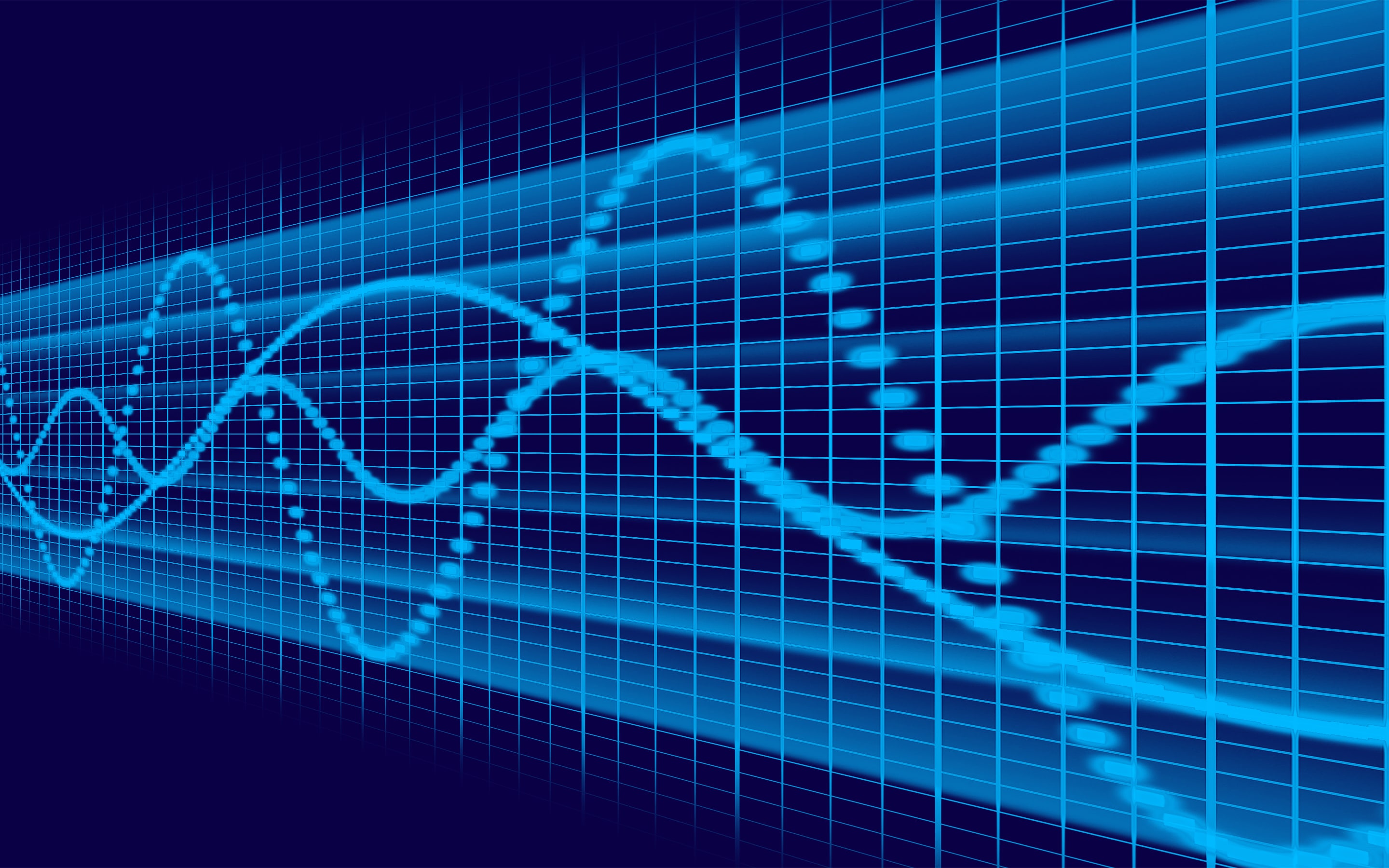 What is sound symbolism? The music in words
Tuning into the sound symbolism in brand names isn't always easy. 
To the layman, the rhythm of a word like "cut" or "knife" is lost. Most people don't see the poetry in the words that they use each day. That's because we generally rely on language to convey information, not meaning and depth. 
However, scientists believe that sounds have meaning outside of the words that they create. The components of words, like vowels, consonants, and syllables convey subtle information that can transcend geographical and cultural boundaries. Consider how the word "Smuckers" makes you smack your lips together. Think about the way you feel when you say the word "Google," compared to when you hear the word "Bing." 
Sound symbolism is a crucial area of linguistic study and something that experts have been exploring for decades. For instance, back in 2003, a man called Vilayanur Ramachandran published research suggesting that people experience sounds in the same way as colours or tastes. His theories indicate that sounds can act as metaphors in some environments, creating unconscious connections in listeners. 
For instance, when you hear the word "Haagen Dazs" you think of something Nordic. The repetitive "ah" sounds convey an idea of refreshment and indulgence. The "H" starts the word off soft and smooth – just like you want your ice cream to be.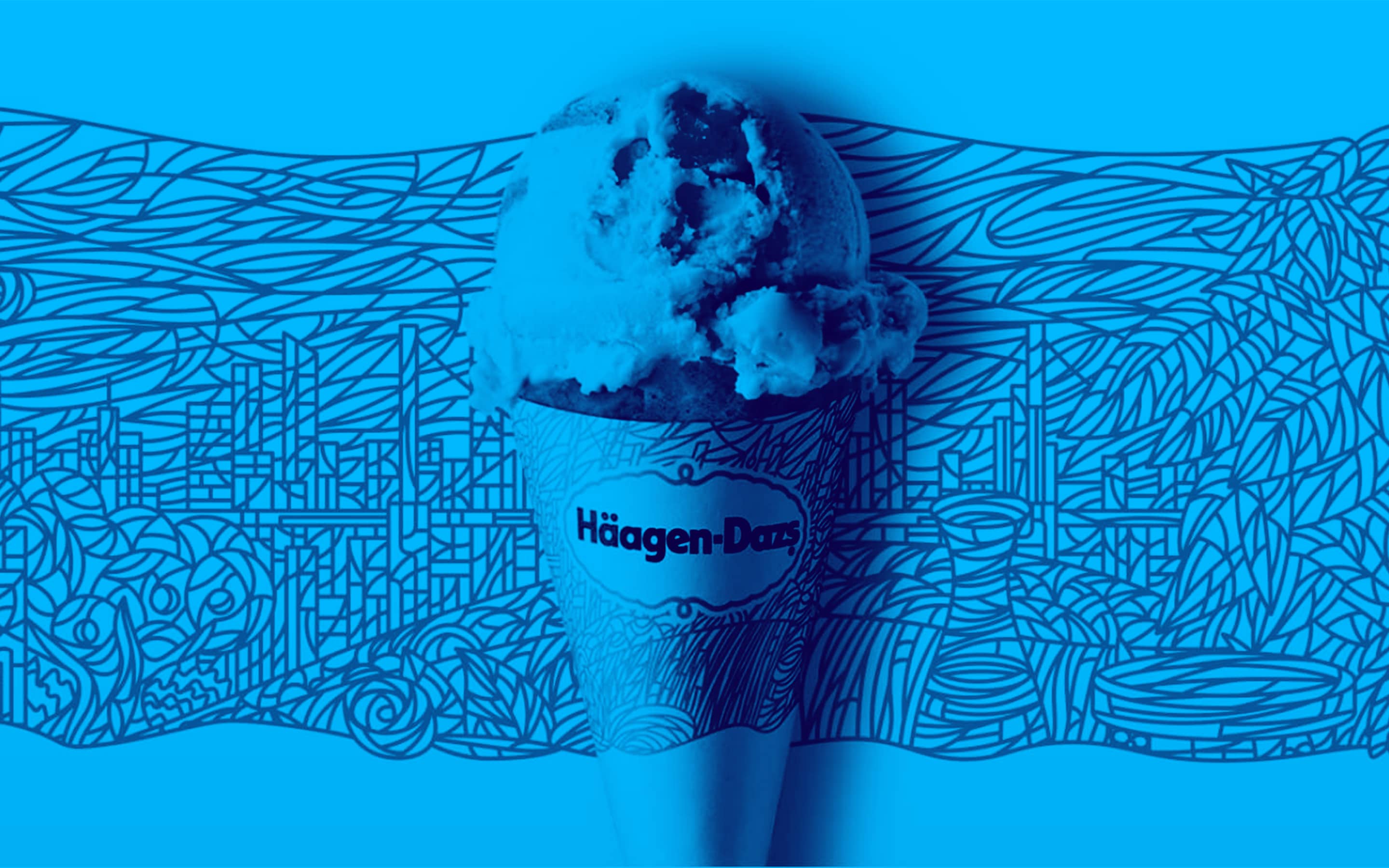 If you consider the words you usually use in everyday life, you'll notice that there are some sounds that you automatically associate with something positive, or negative. Certain letters like "K" are sharper than others like "M." Vowels create a different experience depending on where they are in a word. 
In his "Little Book of Language," linguist David Crystal introduces some basic concepts about sound symbolism. He explains that sound symbolism effects brand names because letters convey personality. For instance, soft consonants like M, L, and N are more welcoming and friendly than hard consonants like T and G. 
Sound symbolism seems confusing at first, but it's just a matter of understanding how different letters and syllables make people feel. Creating a sound symbolism list when picking names for your business can help you to find a title that people want to say regularly. The more people say your name out loud, the more you benefit from word-of-mouth marketing and familiarity. 
On the other hand, if your brand name sounds harsh, or is difficult to say, it might turn customers away from your brand, and stop them from using your name in everyday speech.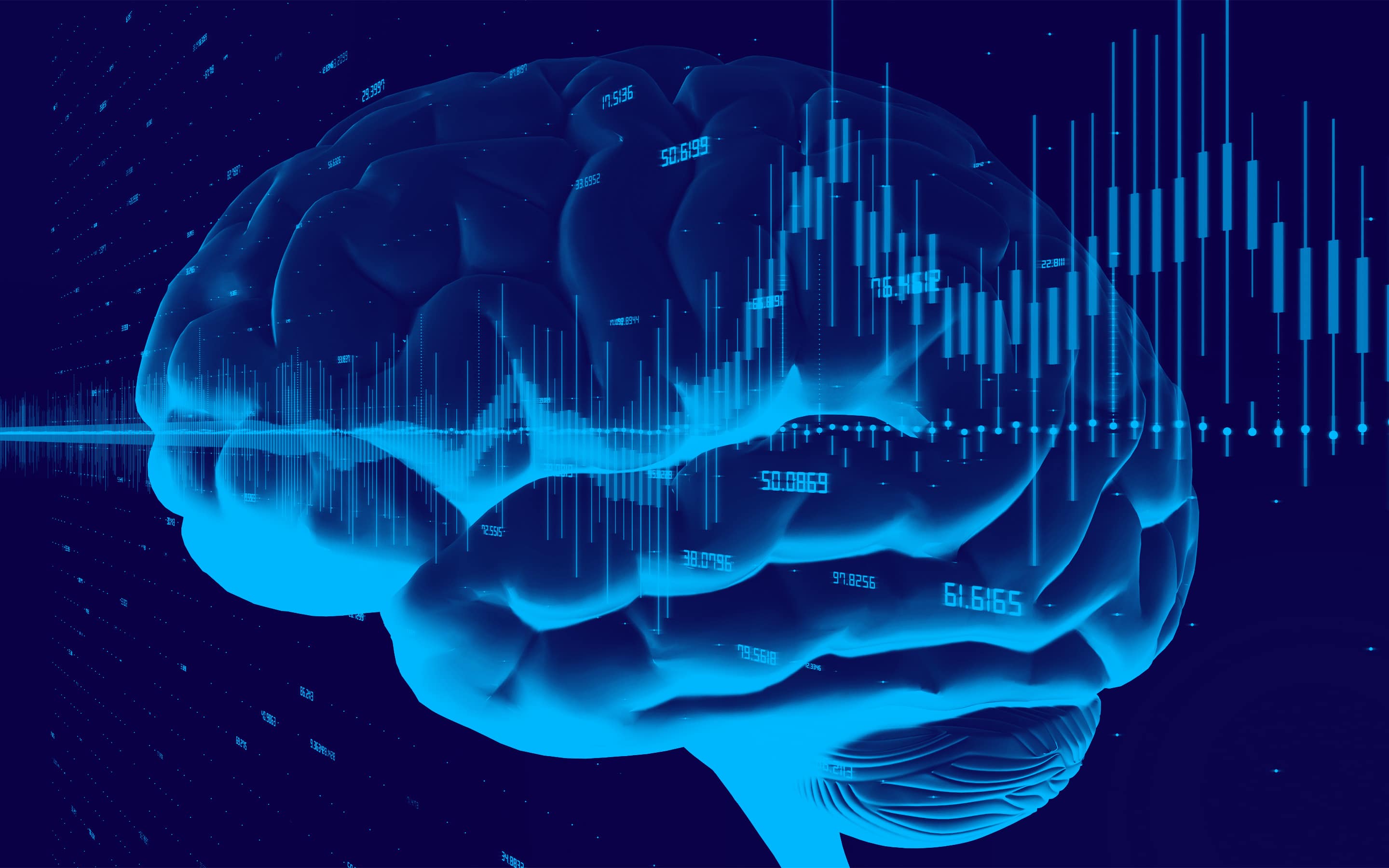 How to use sound symbolism in your business name
So, how do you take the concept of sound symbolism and embed it into your business names?
It's easy. 
All you need to do is break each name down into its most basic components. Think about how titles make you feel, rather than just what they mean. 
For instance, BlackBerry called themselves MegaMail before they found the right title. The company "Odeo" sounds a lot like "Audio" which helps to convey the meaning of a brand subtly and uniquely. Even Twitter conjures the image of birds "twittering," while the "T" sound connects to the sound of keys tapping on a phone or keyboard.
Here are 3 different ways that you connect sound symbolism & brand names together.
1. Discover the value of vowel sounds
Vowel sounds have a big part to play in the idea of sound symbolism. One of the reasons for this is that we often use sounds to express emotions almost unconsciously. When you're unsure about something, you say "Uh," when you're excited, you might say "Ooh," or "Eee." Even the "Ah" sound indicates enlightenment and understanding. 
Discussions of phonetic psychology and sound symbolism dating back to the age of Plato suggest that the meaning of vowels can change depending on where a word registers in your mouth. For instance, high-front vowels, the ones that you create by narrowing your mouth (Ee) and (I) are often associated with smaller sounds. 
On the other hand, low-back vowels like "Oo" or "Oh" convey greater size and power. For instance, the word "Google" uses the "Oo" sound mixed with the hard consonant sound of "G" to demonstrate the vast and broad nature of the search engine.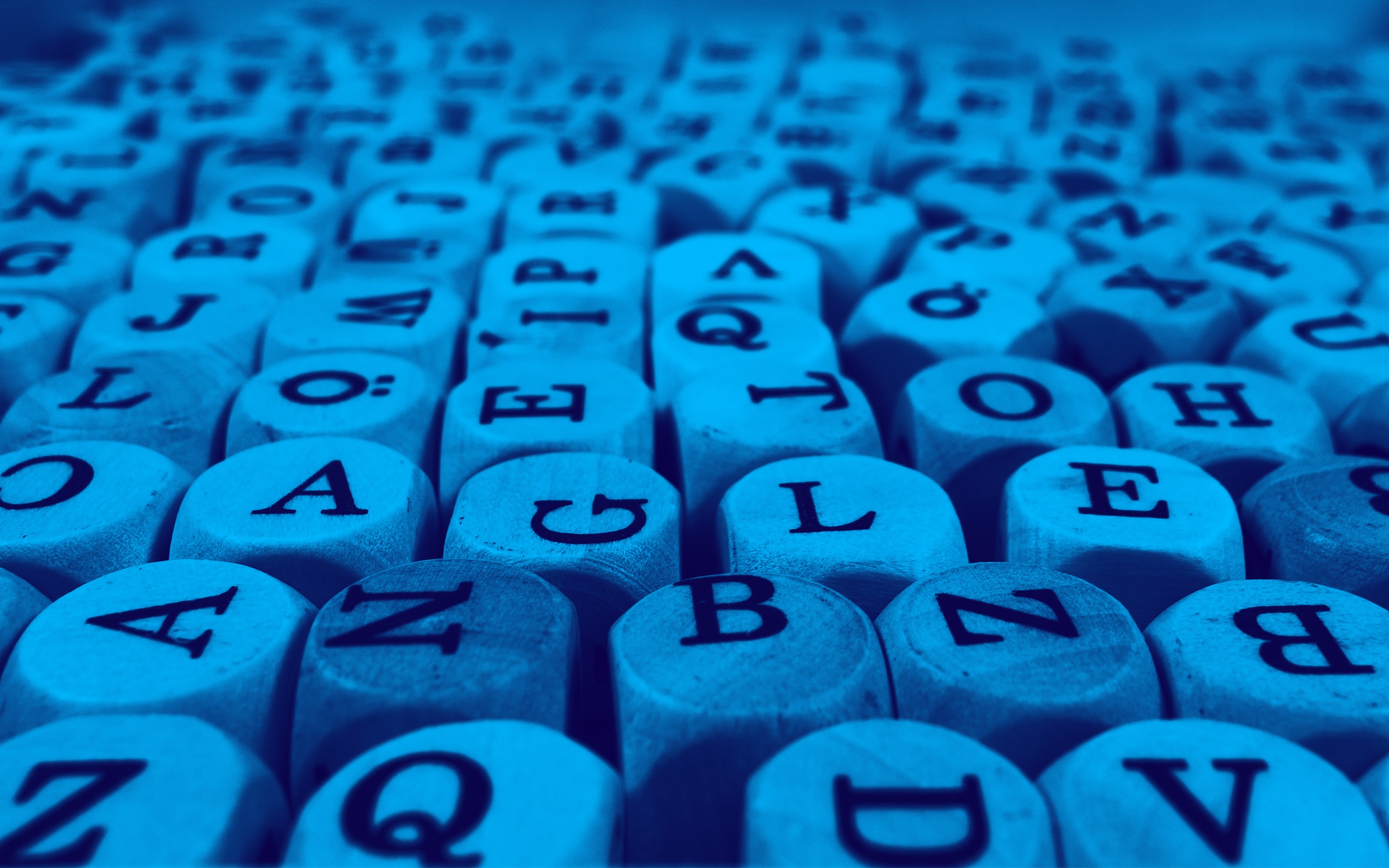 2. Consider your consonants
As powerful as vowels are, they aren't the only sound worth considering in sound symbolism. Remember, the reason that "Kodak" has that iconic title, is that the founder loved the power behind the sound "K." At the same time, the "K" noise also resonates with the sound of a camera shutter clicking – making it the perfect choice for an image-focused brand. 
Studies have shown that harder consonant sounds can lead to higher recognition in consumer minds, but they can also indicate harshness too. Take a look at some of the different ways that consonants can affect the way a name sounds:
B: The "B" sound is formed through multiple aggressive movements in the vocal tract. It creates a vibration in the back of your throat and pushes air forcefully through your lips. Think about the way you feel when you say the word Beat, Burst, or Bump.

 

H: The "H" sound is a lot softer and smoother than a hard consonant like B. Many linguists agree that H is where the heart is. It connects to ideas like "Home" and "Hearth."

 

G: The "G" sound is a very guttural consonant. It comes from the very back of your throat, which gives it a lot of meaning. When combined with the softer sound of "l," G can create ideas of Glamour, Glitz, and Glistening. Use alone with a vowel sound, G is a compelling introduction to a word.

 
3. Pick your poetic devices
Finally, sound symbolism isn't just about the individual letters in your business name. Sounds also relate to poetic devices, and the way that they can give depth to your chosen names. 
T.S Elliot once said that great poetry communicates something to the reader even before that person understands what they're reading. In other words, the right language gives value to your audience through inherent ideas. Poetic devices are a common component in sound symbolism brand names. They give your title more emotion and memorability. For instance:
Alliteration: Repeats the same sound at the beginning of two words, like Krispy Kreme, and Coca-Cola. It helps to give your name rhythm, similar to other strategies like assonance (repetitive vowel sounds).

 

Rhyme: Using rhyme in a name gives it a musical quality that stays in your customer's mind. Rhyme also makes a word easier to say. Think about how fun and simple it feels to say something like StubHub for instance.

 

Onomatopoeia: Particularly clever naming experts can even create titles that sound like the brand they represent. Consider how "Zoom" is the name of a brand that delivers quick communication solutions to users. Or how about Kodak's use of the K sound, which sounds so close to the sound of a camera shutter clicking?
Forgettable brand names are usually the ones that deliver nothing but semantic meaning. If you want your business title to stand out, then creating a sound symbolism list could be the ideal step forward. Every time someone hears your name or speaks it out loud, the sound techniques you've used will say something special about your company. 
Sound symbolism examples: Monikers with meaning
At Naimeo, we spend hours every day brainstorming effective titles for companies. 
If you take the time to browse through the selection of the names we have available, you'll notice that most of them don't concentrate on simply telling you what the company does, or what it sells. Remember, while your logo, your website, and other aspects of your brand are all powerful parts of your identity, your name is word most often used when communicating information about you. 
Sound symbolism is how you add an extra dose of value to your title. Just think about how the phonetic alliteration of Coca-Cola makes it stick in mind. You can even see sound symbolism examples in the metaphorical titles that are used to convey meaning in names like Jaguar and Apple. 
Here are sound examples of names with excellent sound symbolism. 
Twitter is an iconic brand, and an excellent example of brand naming done right. There are plenty of different components of sound symbolism that you can see in "Twitter." The short "I" vowel sound conveys smallness, which highlights the limited messages and character count available on Twitter. The channel is all about making short statements. 
The sharp "T" sound creates a clicking sound in the mouth that's similar to the sound of keys tapping on a phone or keyboard. It's a fantastic sound to describe the actions used for digital messaging. What's more "Twitter" also has links to onomatopoeia. The sound echoes the rhythm of birds twittering.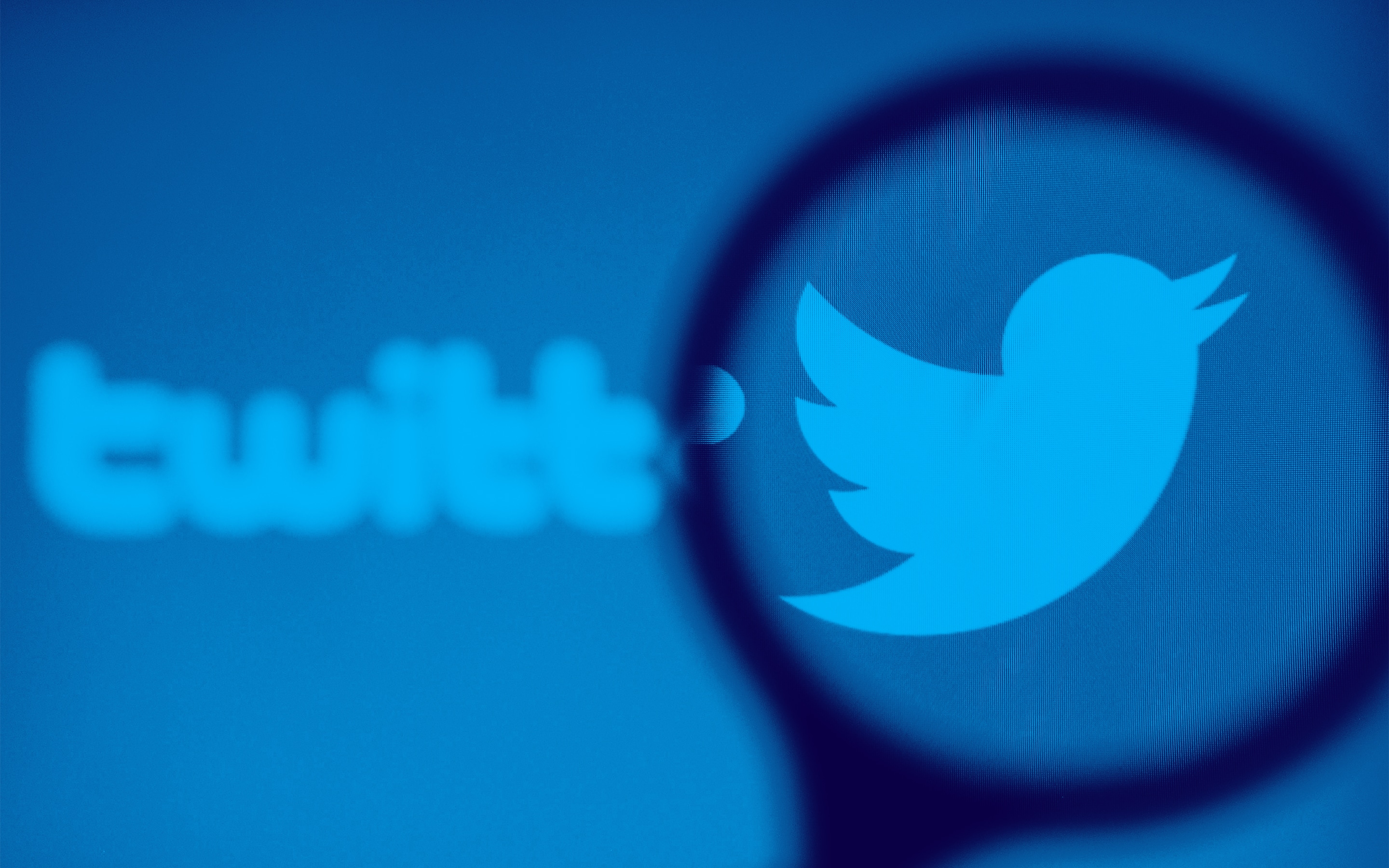 Another excellent brand for our list of sound symbolism examples, YouTube is a word that's much more clever than it seems. At first glance, the brand name "YouTube" simply describes the nature of the business. It's a company dedicated to putting everyday people "you," on the "Tube" – a slang word used for televisions and visual entertainment. 
However, YouTube also makes use of sound symbolism through assonance. The long vowel sound in "you" and "tube" creates a pleasing rhythm that makes the name fun to say. The "oo" sound also resonates with the "oo" sounds we make during moments of excitement and discovery. Since YouTube is a place to learn and share new things, it's a fantastic sound to choose.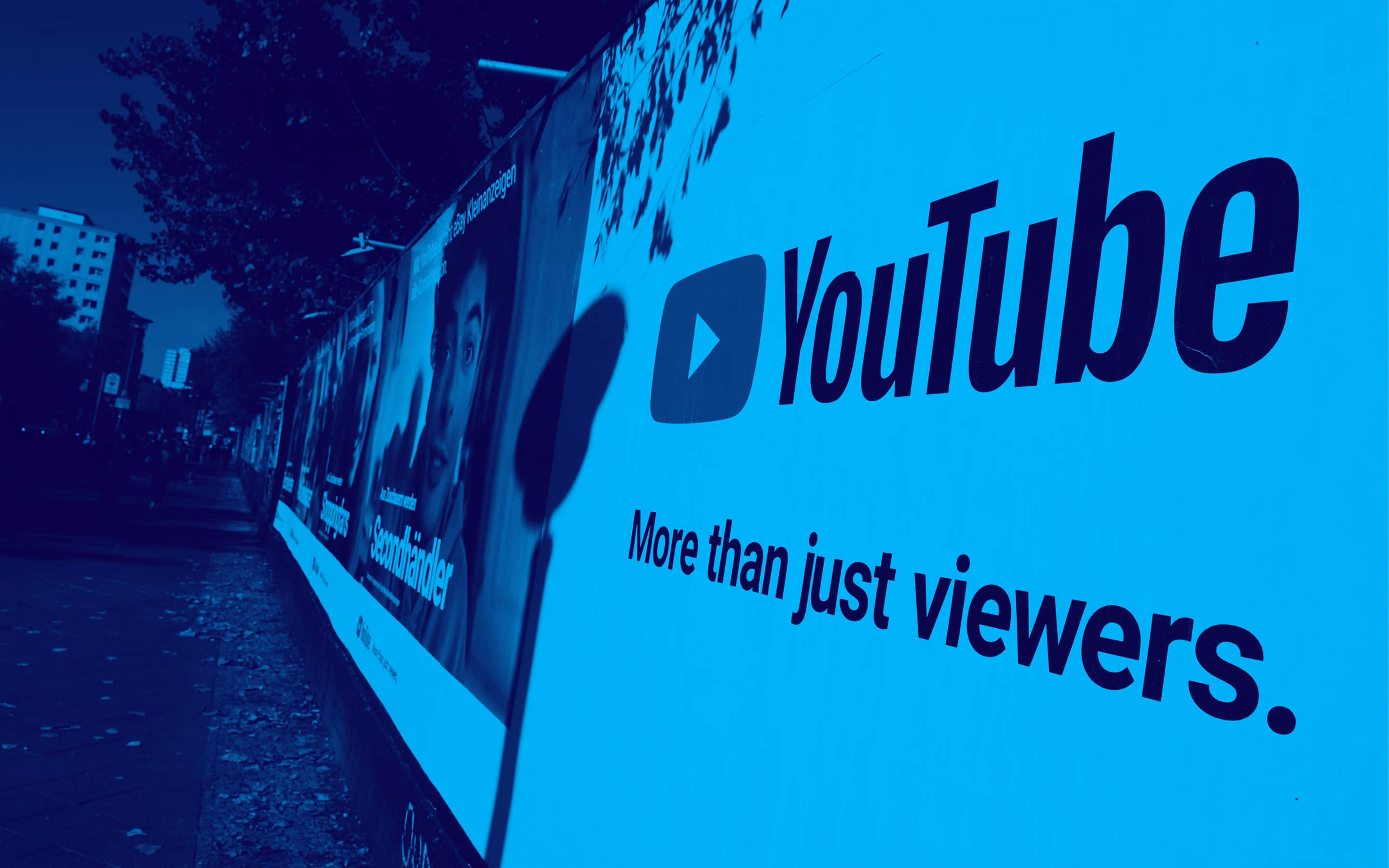 StubHub is a name that's evocative and compelling. When it comes to our sound symbolism list of examples, the best reason to focus on StubHub is for its use of rhyme. Remember, your everyday customers are bombarded with new words and phrases daily. It's hard to remember all of the sounds that we hear. 
However, rhyme has a natural ability to stick in the mind of your consumer. Just think of how easy it is for you to recall a nursery rhyme today, even if you haven't heard it for decades. With something as simple as rhyme, you can ensure that your customers are more likely to remember you than your competitors. 
Finally, Google is a name that appears in many of our articles when we're mentioning famous brand names. That's because this incredible title (which comes from a mistake), is fantastic for a wide range of reasons. In the world of sound symbolism, the repetitive sound of "G" in Google highlights the strength and power of the brand. 
Additionally, the "Oo" sound is effective at conveying the sheer size of the company and what it offers. "Oo" noises are more likely to evoke ideas of power and breadth. The "Oo" noise also links back to excitement and discovery like it does for "YouTube." Both of these search engines use sound to highlight the kind of enlightenment their audience can expect.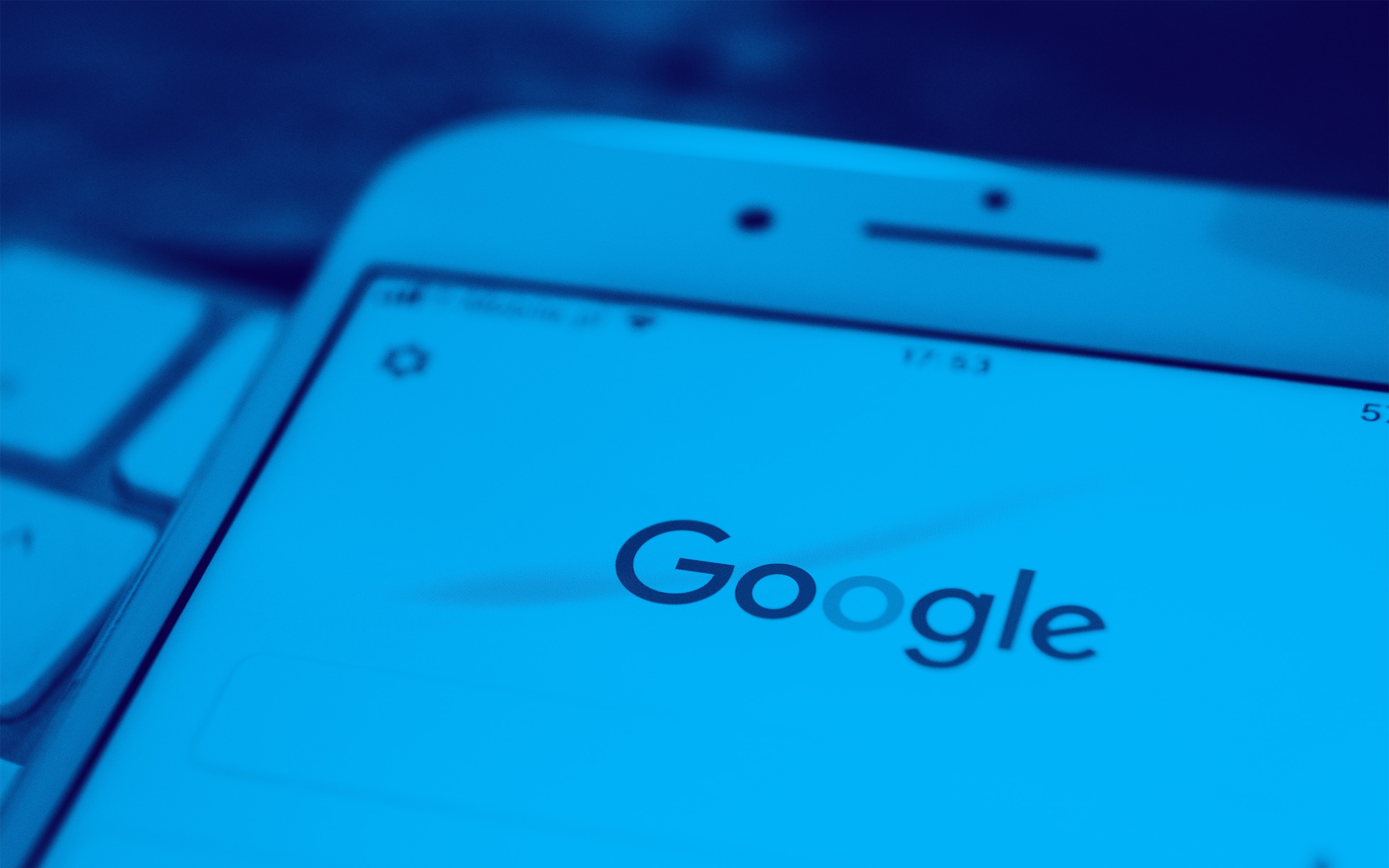 Sound symbolism brand names: Using linguistics in your identity
Sound symbolism is an excellent addition to any brand naming strategy. 
Whether you're choosing a title to define your new startup, or you're selecting a new identity for an existing company, sound symbolism can help you to generate the right buzz. 
Remember, a name that's fun and easy to say out loud improves your chances of word-of-mouth marketing and makes it more likely that people will share your company with your friends. With a little help from sound symbolism, you could find that your customers and target market do most of your advertising on your behalf. 
Unfortunately, not everyone has the background knowledge and experience to make the most out of sound symbolism in brand names. After all, it takes a great deal of linguistic knowledge and expertise to understand how sound symbolism will effect a title. The average business name generator won't be able to assess the sounds of each letter in your title to determine how it will impact your audience emotionally. 
The good news?
There is a way that you can access the power of linguistics in your brand name, without the extra work. A professional naming specialist like Naimeo will use the elements of sound symbolism to create titles for your company that consider various aspects of linguistics, including:
Reports from Nielson suggest that 92% of customers base their purchasing decisions on recommendations from their friends and family members. It's difficult for people to tell others about your brand if they can't pronounce your name. 
Great business titles must use the basics of sound symbolism to ensure that their titles are easy to spell, easy to pronounce, and memorable. Remember that your customers don't want to look stupid in front of their friends and peers. They're not going to take the risk of saying a name that they might get wrong. 
When we create names for our clients, we make sure that they all pass the pronounceability test, for easier word-of-mouth marketing. 
Sound symbolism brand names help your company to connect with an audience on a deeper level. As we've discussed in this article, certain letters and sounds can affect the way your business makes people feel. However, these techniques also have another role to play when it comes to identifying your brand. 
A name created with sound symbolism in mind can also stand out from the crowd. Rhythm, the right vowel sounds, and emotional impact give your name something special. In the case of onomatopoeia and rhyme, some aspects of sound symbolism can even convince your audience that the people behind your business are clever and creative. 
Being "distinctive" in today's marketplace doesn't have to mean highlighting what your company does in an obvious and immediate way. Sometimes, all you need to do to stand out is play with sound. 
Finally, the right sound symbolism also ensures that your title is memorable. People are much less likely to forget a title when it plays like music in their head. Similarly, when your customers have an emotional response to your name because of the consonants and vowels you've chosen, that profound reaction will help them form stronger connections to your brand. 
When we create names at Naimeo, we use the concept of sound symbolism to come up with titles that stick with your customers. No matter how many of your competitors they might come across, they'll always remember your name above the rest.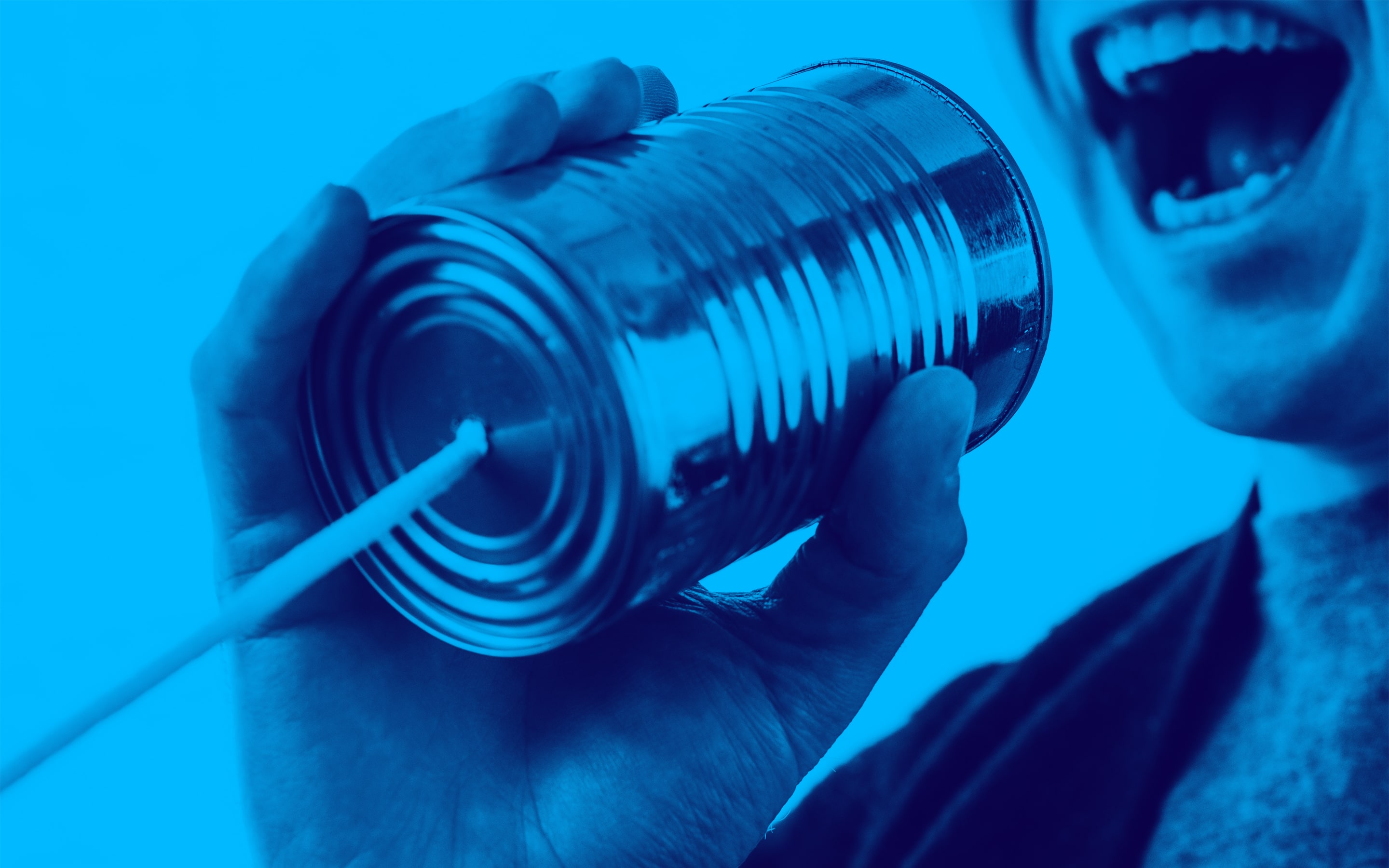 Sounds like success: Sound symbolism in brand names
The further you go into the business world, the more you'll learn about the complexity of customers.
Many of the things that attract and repel your target audience happen on a subconscious or unconscious level. As we know, people rarely make decisions about what to buy and which companies to support based on logic. Instead, we rely on emotions and experiences to dictate our behaviour. 
Using sound symbolism in brand names is how companies can tap into the science of linguistics to compel and motivate their customers. With the right sounds, you can ensure that your business name says essential things about your organisation, what you do, and why you're right for your chosen consumer base. 
Of course, like many parts of the brand naming process, tapping into the benefits of sound symbolism isn't easy. It takes an ear for poetry and an eye for art to separate the brand names with inherent meaning, from the ones that won't resonate with your audience. 
Unless you have a long-standing history in the study of sound symbolism, you may not be able to hear the music in each of the titles you consider to represent your brand. 
Fortunately, with the help of a company like Naimeo, you can rest assured that every name you consider has extra layers of depth. 
We use strategies ranging from sound symbolism to human psychology to design names that will echo in your customer's mind for years to come. 
Find a name that sounds right with Naimeo.