Starting a new company has always been a complicated process.
You need to come up with a fantastic product idea, track down your target audience, and even think about the kind of
brand that you want to build.
By the time they're finished dealing with things like packaging decisions and logo design, a lot of business leaders assume that naming their business will be an opportunity to kick back and relax. Unfortunately, naming a startup isn't nearly as simple as most people think.
Naming any company, whether it's a transformative, pioneering startup, or an evolving enterprise requires a unique blend of artistry and industry knowledge. Startups are under more pressure than most because these companies are attempting to change an entire industry. Unlike other small companies, startups are all about innovation and fast growth. As such, they need a name that propels their operations into the future as rapidly as possible.
The added pressure to be unique and "trendy" often means that startup entrepreneurs get caught up with popular naming strategies and forget to keep the golden rules of naming in mind. When that happens, your chances of finding a successful brand name go down, and the risk of a complicated or meaningless moniker increases.
So, why is naming a startup so difficult? What are the challenges you can expect to face, and how can you overcome this branding conundrum?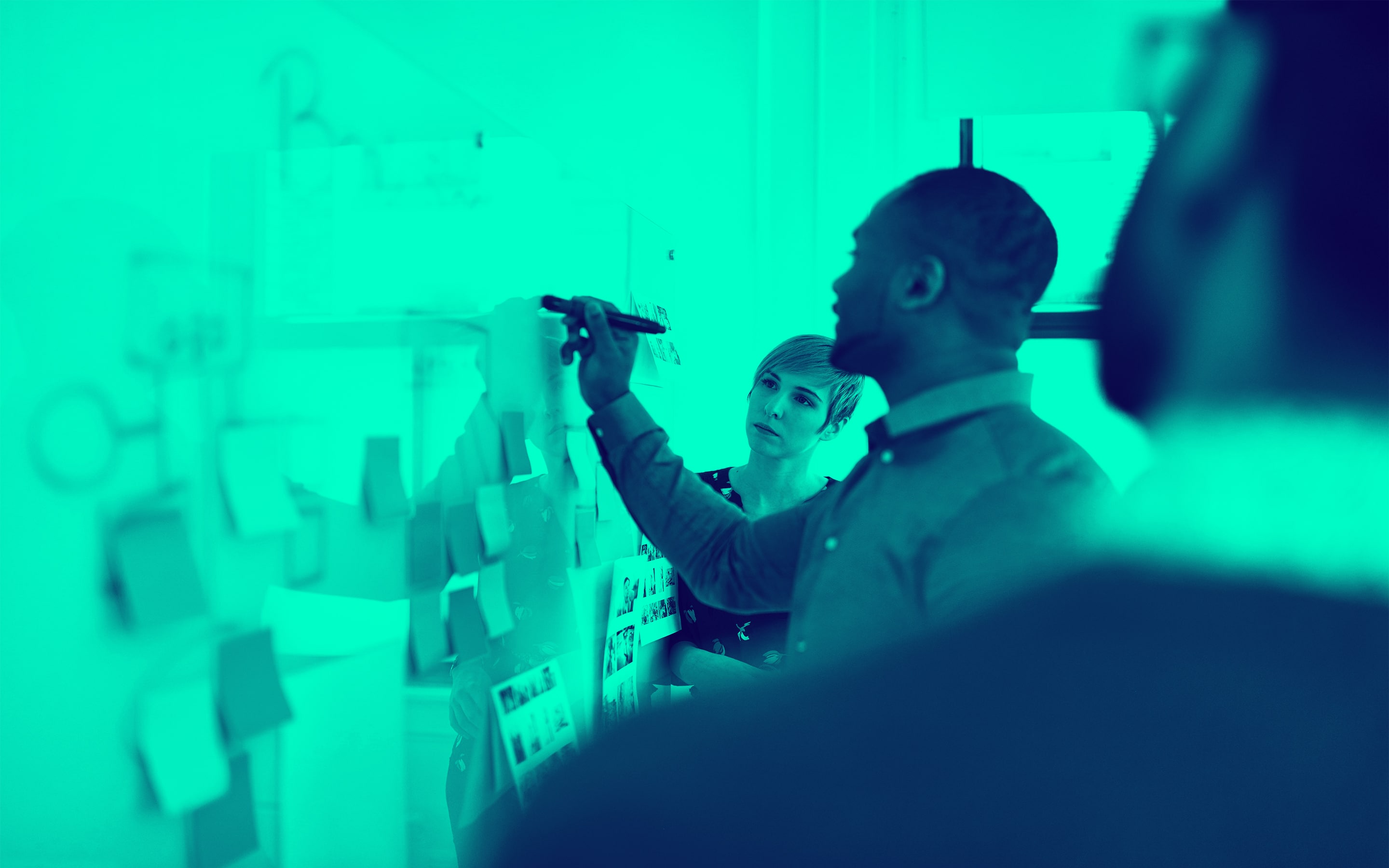 The importance of startup naming
To fully understand the challenges involved in naming a startup, you need to know why finding the right title is so important. Business monikers are more than just a random word that your customers use to refer to your company. These titles will make or break your chances of success in today's highly competitive world.
According to the Kauffman startup activity index, around 540,000 new business owners appear in the world each month. If you want to stand out in a world where thousands of companies are competing to convince customers that they're the "next big thing", you need some extra special features.
A great product and a unique brand personality are useful things to have – but you're going to struggle to get customers to pay attention to those things if you don't first have a name that demands attention. Effective startup naming is how you magnetize your company, attracting the target audience that's most valuable to your organisation.
Your name is the first thing that people hear when you introduce them to your brand. At best, the right title will signal your industry authority and compelling brand identity. At worst, the wrong name will tell your customer that you're outdated or lacking in creativity.
Before you can even finish a pitch, people will already be making judgements about your organisation based on how bad or good your business name is.
Startup naming doesn't just have an impact on the initial perception that people get of your business either. When you're naming a startup, you'll also need to consider how important your title is for discoverability too. Shorter, easier-to-spell names often perform better in the app store and on Google, because they're naturally more shareable. On the other hand, complex and lengthy names are easily miss-typed, increasing the chances that your customer will end up visiting your competitor's site instead.
Most importantly, your moniker is a crucial component in building a lasting emotional connection with your target audience. We know today that purchasing decisions are based more on emotion than logic. Great names, just like a fantastic logo and an intuitive website, can help to evoke passion and affinity for your brand. On the other hand, bad names elicit indifference and distaste.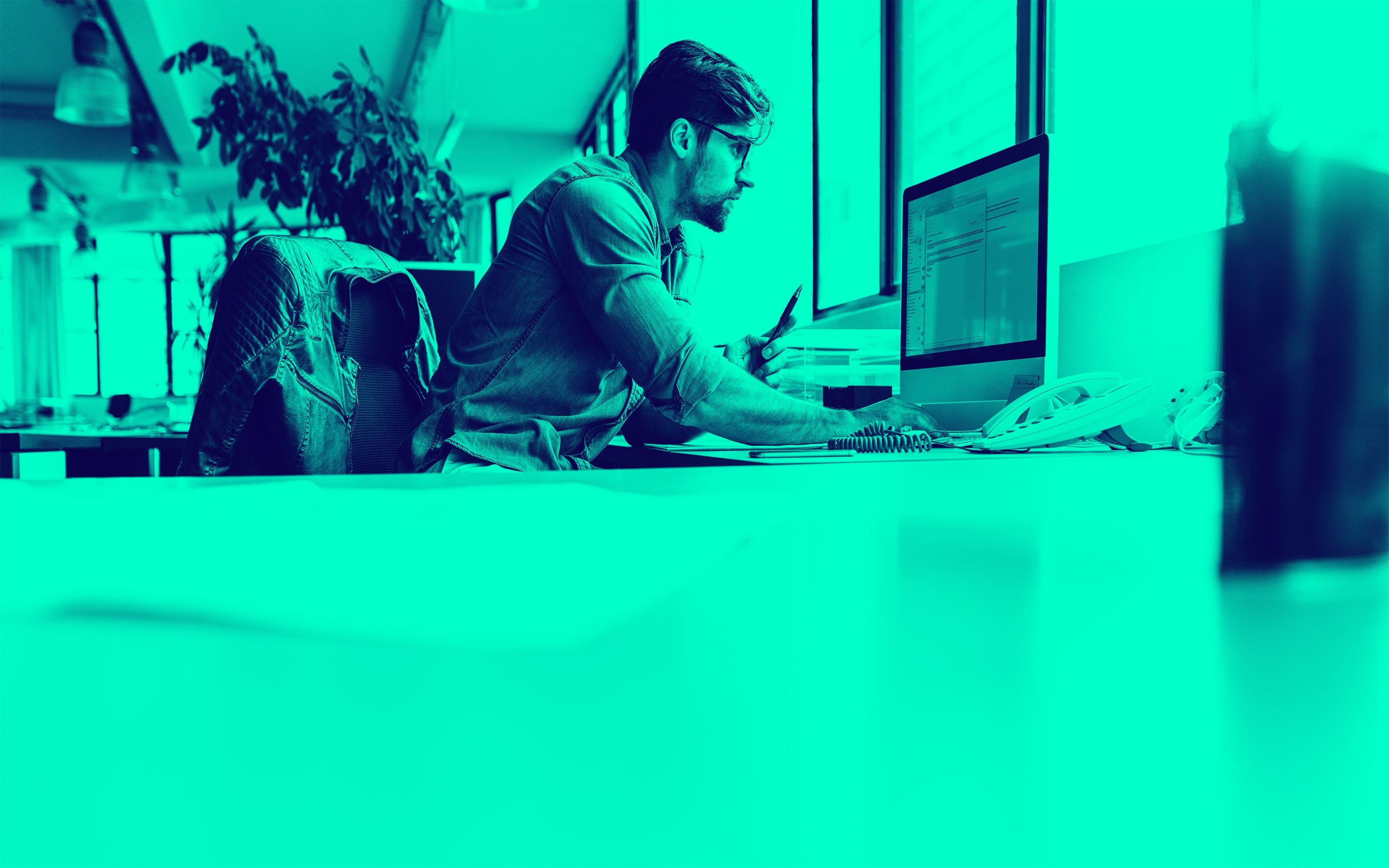 Challenge #1: Understanding your business and customer
While a lot of entrepreneurs assume that the right name will simply come to them in a flash of inspiration, the truth is that there are a lot of challenges to successful naming. First and foremost, you need an in-depth understanding of both your business and your customer.
While that might not seem complicated, a lot of businesses don't fully understand what they want to convey with their name. They assume that they need to instantly tell their audience what they're selling, with something obvious and descriptive, like "BestPCs." However, there's more to understanding your business than just knowing what you sell. You need to think about the kind of emotions and experiences that you want to convey with your name.
Naming a startup means coming up with a title that can tell your audience who you are and what you stand for – without an elevator pitch. People don't just want to know what kind of company you're running, or what products you have to sell when they hear your name.
Your customers want an indication that they can trust you or a sign that there's something unique or special about your business. Look at "Innocent" Smoothies for instance. The brand doesn't just tell customers that they're selling smoothies – they let them know that those drinks are healthy and chemical-free with the word "innocent." You know from the second you see the name what you're going to get.
To start your search for a truly meaningful name, you'll need to create a set of brand guidelines. This is the information that tells you everything you need to know about your brand, including:
Your personality and tone of voice
Your vision and USP
Your mission as a business
Who you want to connect with
What you want people to associate you with
Aligning brand and customer information
Once you have your brand guidelines, you'll need to align those with your buyer personas to ensure that your company's personality is appealing to the kind of customer that you want to reach. This means that you're going to need to do some research into your customers too.
A set of buyer personas will highlight the unique demographics and characteristics of the audience that you want to reach with your brand identity and your startup name. User personas can be as simple or as complex as you like, but they usually include information like:
Hobbies and interests
Daily challenges and pain-points
Fears and goals
Background and demographics (sex, age, role, income)
Educational level
Location
The more you know about both your startup and your audience, the easier it will be to use your name to highlight the features of your business that will matter most to your company.
For instance, Amazon knew that their customers would be looking for a wide range of products, so they use the word "Amazon" to elicit ideas of exploration and size. Dreams knew that their customers wanted a comfy, cosy place to sleep when shopping for a mattress, so they chose a name that offers the promise of a sweeter sleep.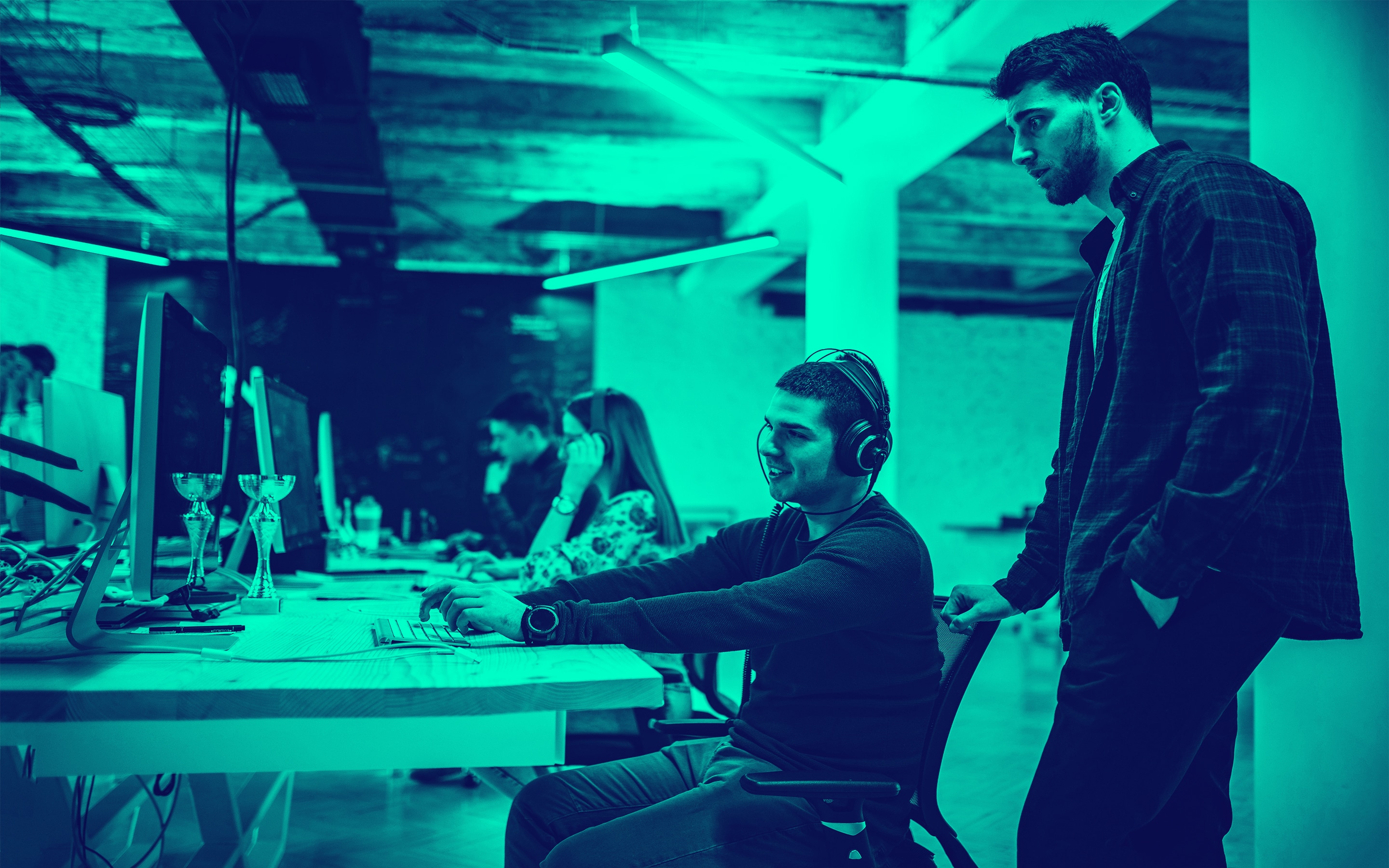 Challenge #2: Addressing the trends
Okay, now you know that your startup name needs to say something valuable about your business, and that it also has to speak to your target audience. Unfortunately, there are still other challenges that you'll need to face. For instance, one of the biggest issues for forward-thinking startups is that it's easy to get carried away looking at the trends and strategies that other businesses are using.
Startups are often naturally creative businesses. These unique ventures have a history of bizarre names, ranging all the way from Uber and Hulu, to Netflix and Google. While these titles seemed strange at first, they quickly became a part of our everyday vocabulary – highlighting the value of creative monikers.
However, while some startup naming trends are successful, others could be dangerous if you allow them to override your logical thinking. Let's take a look at some of the less appealing trends that could cause trouble when you're naming a startup.
1. Creatively misspelling your name
One of the golden rules of startup naming (which we'll come back to in a minute) is that you should never choose a name that's likely to be misspelled. If your customers don't know how to spell your name, they're going to have a hard time finding you online and even sharing your company with others. Making up a new name is one thing, switching I's for y's in your title is something else entirely.
Choosing a title like "Swytch" or "Wurk" just boosts the chances that your potential leads aren't going to be able to track you down online. If someone with a similar name to you is already ranking higher in the search engines, then there's a good chance that your audience will end up visiting their website instead of yours, too. While there's nothing wrong with choosing a creative name, try and make sure it's easy to spell.
2. Being too clever with your startup name
Naming is a fantastic opportunity to get creative and allow your playful side to shine through. However, there's a fine line between coming up with a unique title and being too clever. For instance, there are plenty of fantastic pun-based names out there that have had a positive impact on the growth of a brand. For example, naming your feminine hygiene company "Aunt Flow" is sure to be memorable.
However, sometimes, when you're trying to be clever with your title, you can end up missing the mark, or conveying something that just makes your customers uncomfortable. While puns are great, naming your maternity clothing store "Fetal Attraction" is more gross than funny. At the same time, there's a risk that your joke could always go over the heads of your target audience.
If you're going to be clever with your title, make sure that you test the moniker with a few different groups of people first – just to be sure that it's having the right impact.
3. Opting for a generic name
Some generic names seem very simple at first but end up alluding to a lot of useful information about a brand. For instance, Apple is just an everyday word at first glance, used to refer to a kind of fruit. However, when you use the same term to describe a tech company, you elicit ideas of growth, innovation, and creativity.
Choose the right short, stylish and simple word for your business, and you could ensure that your startup has an excellent brand identity. However, there is a downside to this approach too. First of all, generic terms are very difficult to trademark. You can't really claim the word "Table" for your business, because it's a word that's used so commonly in everyday language. That means that protecting your organisation from copycats becomes more difficult.
Additionally, generic names can also suffer from the same problem as overly clever names. Just because the meaning behind your title is obvious to you, doesn't mean that it will be clear to everyone else.
Challenge #3: Forgetting to follow the golden rules
Clearly, there are some complexities involved in naming a startup.
As we mentioned above, the relationship that you have with your consumers is likely to be centered largely around the first impression that you give of your brand. Making a powerful impact straight away with your startup name is a great way to ensure that you're set up for success.
Many startups assume that the only way to make an impact is to "break the rules". They ignore advice about not misspelling titles, and come up with complex names for their business, because they assume it's their job to be innovative and think outside of the box.
However, while creativity and innovation are important in choosing a good brand name, there are rules to the naming process for a reason. Those guidelines aren't just there to restrict you – they exist because they're proven to work. Let's look at some of the golden rules you should keep track of.
Shorter names are much easier to type, remember and spell. A longer name might be easier to trademark, but there's a reason why nobody has already nabbed it. Think of how Dove, Lush, and Nike, all capture your attention with a single syllable. Shorter names are quick and convenient, and they give your audience everything they need to facilitate word-of-mouth sharing. 60% of the top reported sales for domain names have been for one-word .com addresses.
2. Stand out from the competition
Just because your name needs to be easy to pronounce, spell and type, doesn't mean that it shouldn't be unique too. To ensure that you're choosing a title that's going to help your company stand out, make sure that you examine the existing marketplace carefully. Research ways to differentiate yourself without causing more problems for brand growth.
For instance, while using a similar name to your competitor with a different TLD (Top level domain) like .net instead of .com might seem like a good idea, it just increases your chances of copyright issues and other problems. 
3. Get your online presence right
Speaking of top-level domains, it's always a good idea to purchase .com before anything else. While there are dozens of alternatives out there, it's .com that will really give weight to the credibility of your brand. Customers often trust .com domains more than any other kind of site. You can always purchase other versions of your domain name too if you're worried about losing a similar domain to a competitor.
Remember, register your domain as quickly as possible. There are around 330 registered names out there now, and your chance to find a unique title reduces each year. While you're registering, ensure that you can get your business title on social media platforms too, like Facebook and Instagram.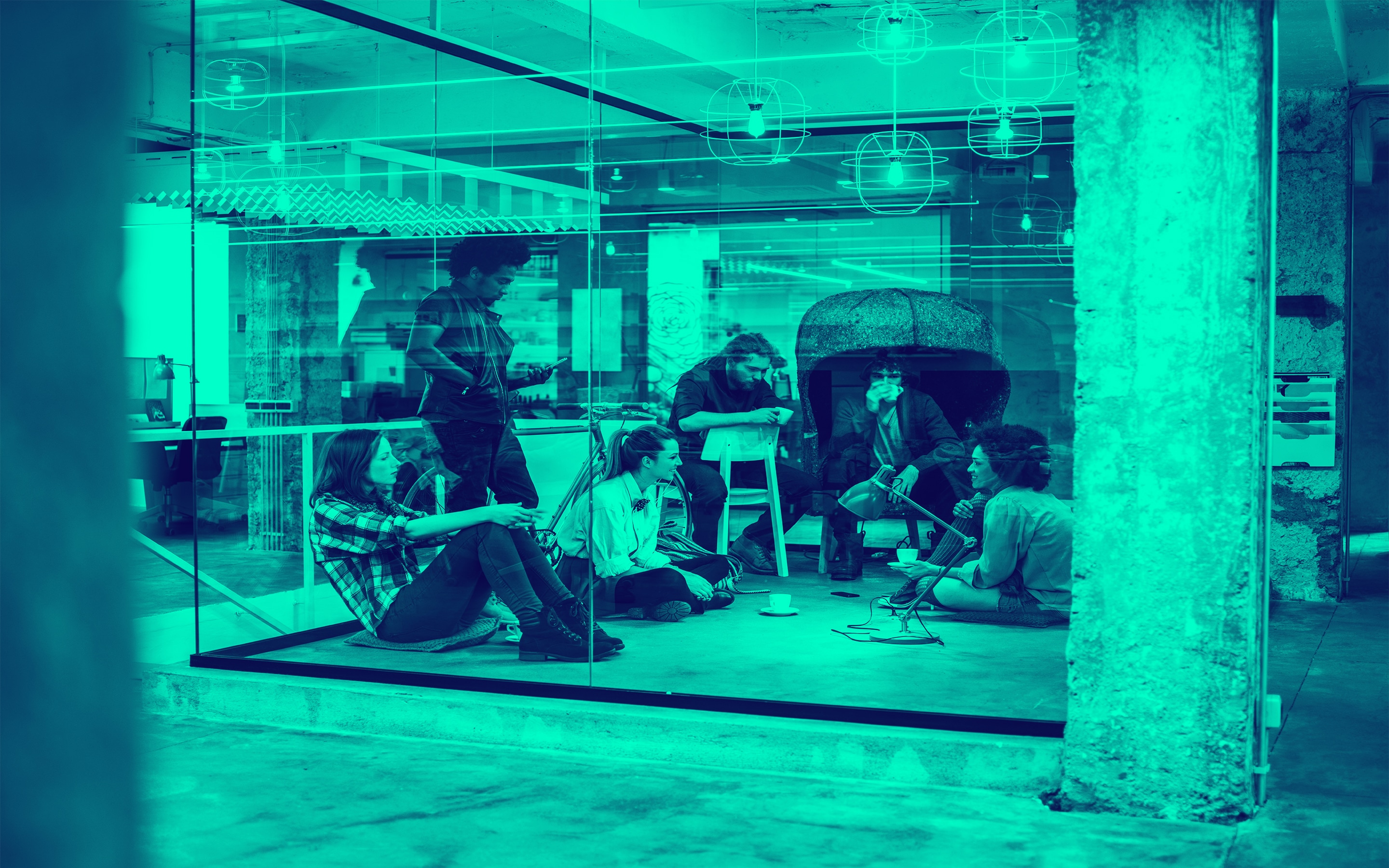 Challenge 4: Knowing what not to do
Finally one of the biggest challenges that any business leader will face with startup naming, is figuring out what not to do. As the rules around naming your business continue to adapt and evolve, it's difficult to know for certain which new techniques you should avoid. After all, if no-one ever experimented with invented names, we'd never have ended up with things like Google and Kodak.
While experimentation is always encouraged in the naming world, there are a few things that you should never do when you're naming a startup. For instance:
Never name your business in a vacuum: Don't be tempted to choose a random name from a generator and apply it to your business. While that might seem like the simplest option, your business name needs to connect with the deeper identity of your brand and your vision as a new startup. Ensure that you conduct multiple tests with your name before you commit to it. That could mean testing your title with your team members, running it by shareholders, and even presenting it to some potential customers too.
Always conduct a trademark search: Your startup name has to be unique. Making sure you choose something different not only improves your chances of a memorable name, it protects you from legal issues too. If you accidentally or purposefully choose a name that's too similar to the title that your competitor uses, then they have the right to take you to court and stop you from using that title. This means that you'll need to start building a brand identity from scratch, with a new name.
Never restrict yourself: Descriptive names are some of the easiest options for a lot of startups. When you're disrupting the market with something new and exciting, you want your audience to understand the value of that thing straight away. However, going too descriptive could restrict you to a specific location or niche, making it impossible to grow later on. Make sure that any title you choose has room to adapt and develop with your brand.
Always do your research: We've already highlighted how important it is to do your homework into your customers and brand. You may also have done plenty of research into your competition, and the kinds of names that they're using. However, there's still more research to do. For instance, you'll need to make sure that your name doesn't mean different things in other parts of the world. If your title translates into something embarrassing in other languages or cultures, it's best to know before you invest in building your brand around it.
Never rush through the naming process: Startups are all about speed. These agile companies are often quick to innovate, evolve, and adapt. However, before you launch your business, the one thing you shouldn't rush is choosing the right business name. Don't hold yourself back with a title that doesn't work for you, just because you wanted to get your product into the market faster.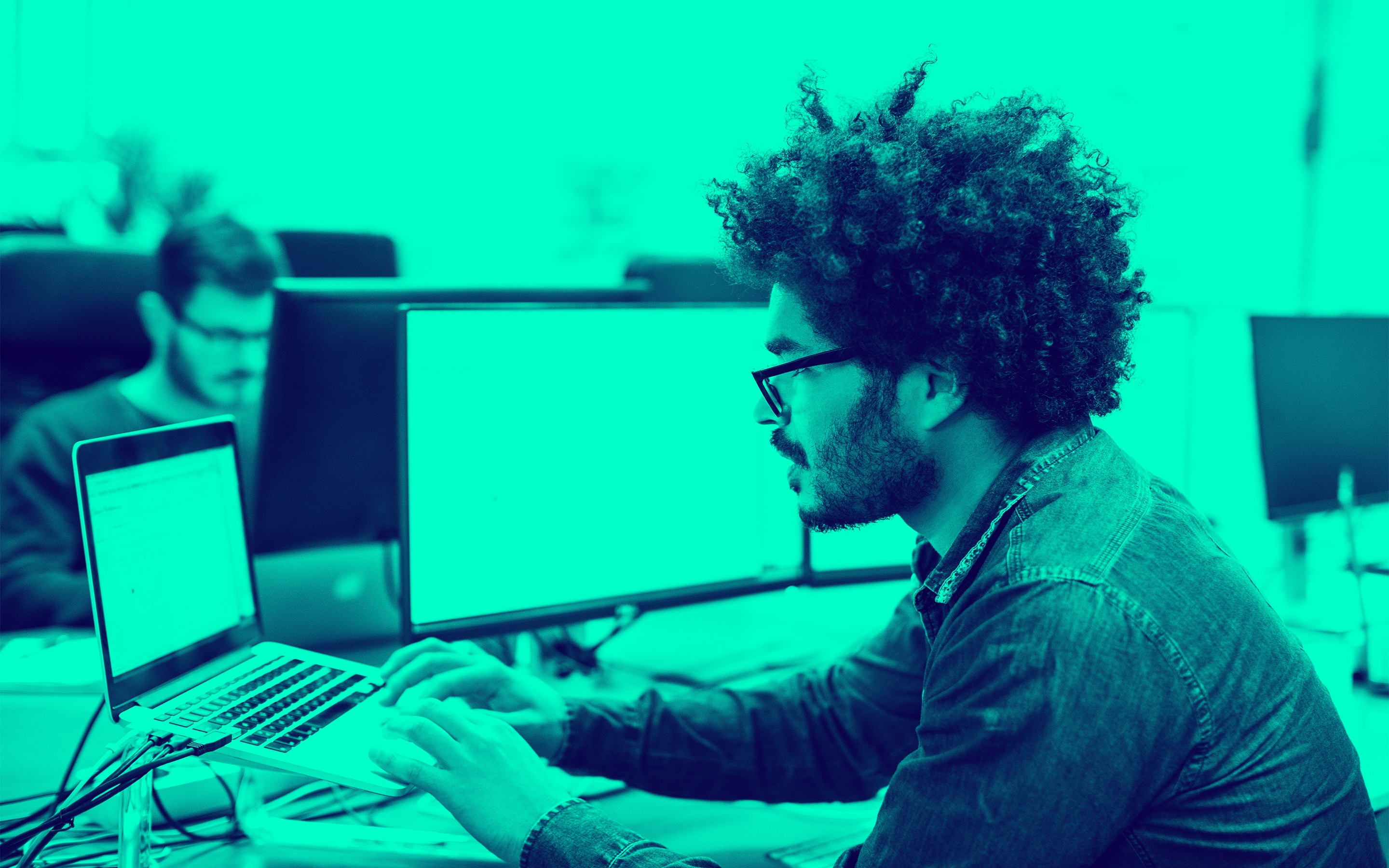 Simplifying startup naming
With so many challenges to overcome, it's no wonder that startups have trouble with their naming process. Fortunately, you don't have to resign yourself to months of exhausting brainstorming sessions. There is an alternative way to name your business that keeps the number of issues you have to deal with to an absolute minimum.
Hand your startup naming process over to the experts at Naimeo. We've already created dozens of fantastic titles for you to browse through and explore. You can choose a title based on its style or its category, or contact us for more information. The options are endless.
With Naimeo, you don't have to deal with the stress of naming your startup. We'll handle the hard work for you, and even give you a .com domain as part of the deal, so you're ready to jump into action instantly. When you're eager to get your company up and running, Naimeo is here to help.
To get ahead. Get a great name. From Naimeo.