What are the most popular brand names?
How do you separate the best business names, from the worst?
If you're not an expert in naming, then there's a good chance that you have plenty of questions on how to find a memorable brand name. After all, choosing a word that will elevate and represent your company for decades to come is no small feat. 
When you're choosing an incredible title, you need to be a scientist, a psychologist, an artist, a poet, and an analyst all at the same time. It's no wonder that so many companies find the naming process to be stressful and exhausting. 
Here's one crucial thing that will give you a valuable head-start on your naming strategy.
You need to know the different types of brand names you'll be able to choose from. 
That's right – names aren't a one-size-fits-all concept. Depending on the nature of the business that you're building, you can choose anything from a descriptive title like "Toys R Us," to an invented word like Xerox or Kodak. 
Brand names fall into many different categories, and each of the options available have their own unique benefits to consider.
Here, we're going to look at some of the popular brand name types, to help you start your search on the right track.
Starting simple with descriptive and evocative brand names
Of all the many kinds of brand names available today, descriptive titles are the simplest. 
Descriptive titles are the ones that convey the product or service you have to offer. They tell your customer everything they need to know about you so that they can rest assured that they're visiting the right store or clicking on the right website. 
Ultimately, descriptive titles aren't the most inspiring options in the world, and they won't give you a brandable word that customers adopt as part of their everyday language. However, these names are functional and utilitarian. They get the job done, improve your search engine optimisation opportunities and clearly communicate your value. Descriptive name examples include:
Cartoon Network.
Sports Illustrated.
American Airlines.
Pizza Hut.
Descriptive names like General Motors or Target Marketing Mag are apparent – but they can also be problematic. The more in-depth you get with your descriptions, the more you can restrict your company. A name like "Ben's Motorcycles" stops you from branching out with your services. You can't tell people you sell bikes, then start selling trucks and cars instead. 
Additionally, descriptive names are tough to trademark. Generic terms can't be trademarked under the law, and 9 times out of 10 someone will have already chosen and bought the name you want.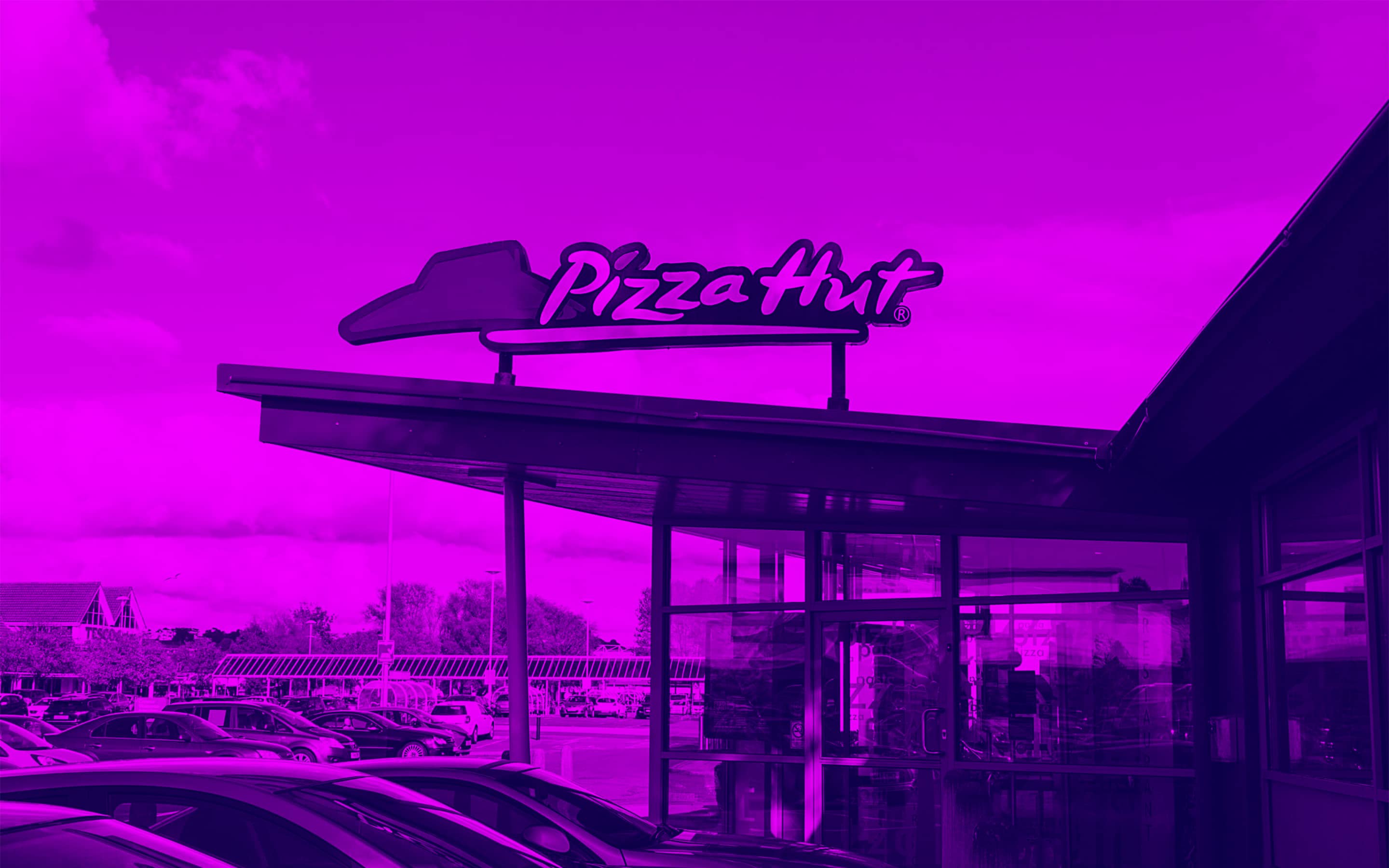 One option for companies that like the idea of a descriptive term, but want to get a little more creative, is "evocative" or suggestive names. 
These slightly more abstract titles still offer information about your company, but they do it in a more subtle way. Using metaphor and suggestion, evocative titles give your company more room to grow. For instance, the name "Nike" suggests athleticism and heroism because it links back to the name of the Greek Goddess for Victory. However, it doesn't force Nike to sell training shoes, or specific athletic apparel specifically. 
The simplicity and freedom that comes with evocative titles make them some of the most popular brand names for many companies. With these names, you have the freedom to grow, the potential to be clever, and unlimited opportunities to introduce your customers to the unique personality of your brand. 
Unfortunately, it can be very challenging for some organisations to find an evocative name that doesn't go over the heads of their target audience. Get too smart or abstract, and you risk confusing your customers. Examples of evocative names include:
Apple.
Nike.
Porch.
Evernote.
Twitter.
Used correctly, evocative brand names embrace sound symbolism, linguistic psychology, and even word association to drive meaning for your business. However, companies often require professional assistance to come up with suggestive titles that will genuinely work for their brand. You won't get titles like these from any old business name generator.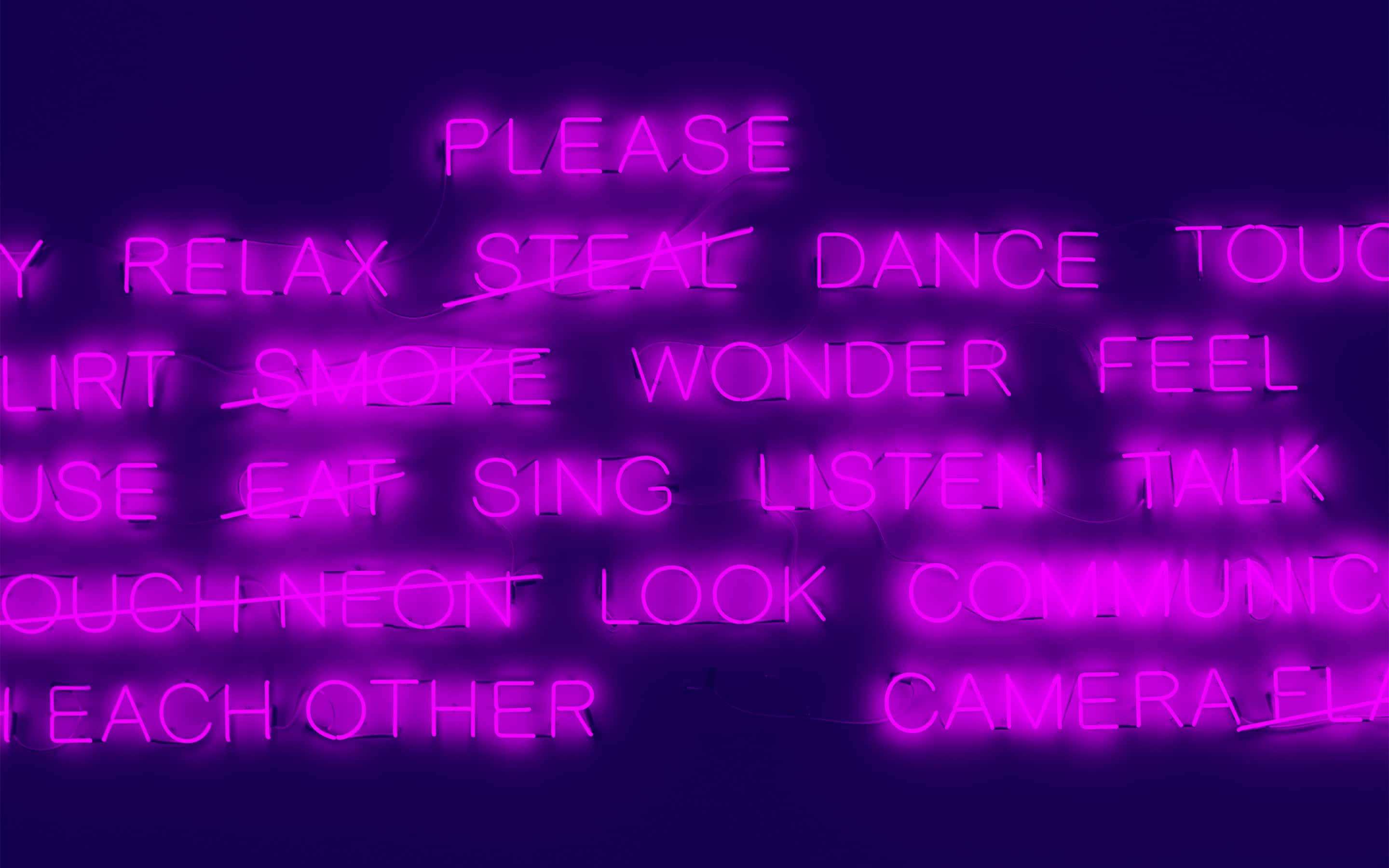 Playing with words: Lexical names and acronyms
Sometimes, if you want to create a memorable business name, you need to get creative. 
Lexical innovation creates some of the most popular brand names, including compound titles, portmanteau business names, and even acronyms. 
There are many different types of brand names that use language to attract the attention of customers and convey important details about a company. For instance, your lexical title might use:
Puns or a play on words, such as "World of Woolcraft."
Onomatopoeia like "Zoom."
Rhyming words like "Jelly Belly."

 

Play with alliteration or assonance like "YouTube" or "Dunkin' Donuts."
Combine words together like "Facebook" or "WordPress."
The biggest issue with these names is that it can be difficult to be smart and keep your name simple at the same time. If you create a lexical name using a deliberately misspelled word, or an elaborate pun, then you risk your audience being unable to find you online. Additionally, compound words that are pushed together can end up sounding like a train wreck. 
In the right hands, poetic device and lexical innovation can be an excellent addition to your naming process. However, unless you happen to have years of experience in naming companies, or a background in poetry and literature, then you're unlikely to get it right first-time around. 
Without professional assistance, many companies end up with an awkward sounding name that's either too long, too complicated, or simply doesn't have the right impact. For instance, the name "Fetal Attraction" might sound like a fun pun of a name for a baby clothing shop at first glance. However, for most people, it would just come across as creepy, rather than clever. 
Another form of lexical naming that some popular brand names have used in the past, involves getting rid of the words from your title altogether and relying on letters instead. 
Acronyms are a very common form of brand name, and usually, they emerge from businesses who started with a title that was too long for modern audiences. Kentucky Fried Chicken became KFC; International Business Machines became IBM. These titles are a little easier to remember than their lengthy counterparts, and it's often much easier to get a trademark and a .com domain for a bunch of letters than a well-known word. 
Unfortunately, acronyms are rarely the right choice for most companies. In specific industries, like the financial or technical sectors, these names can convey heritage and sophistication. However, most of the time, they're just confusing and difficult to remember.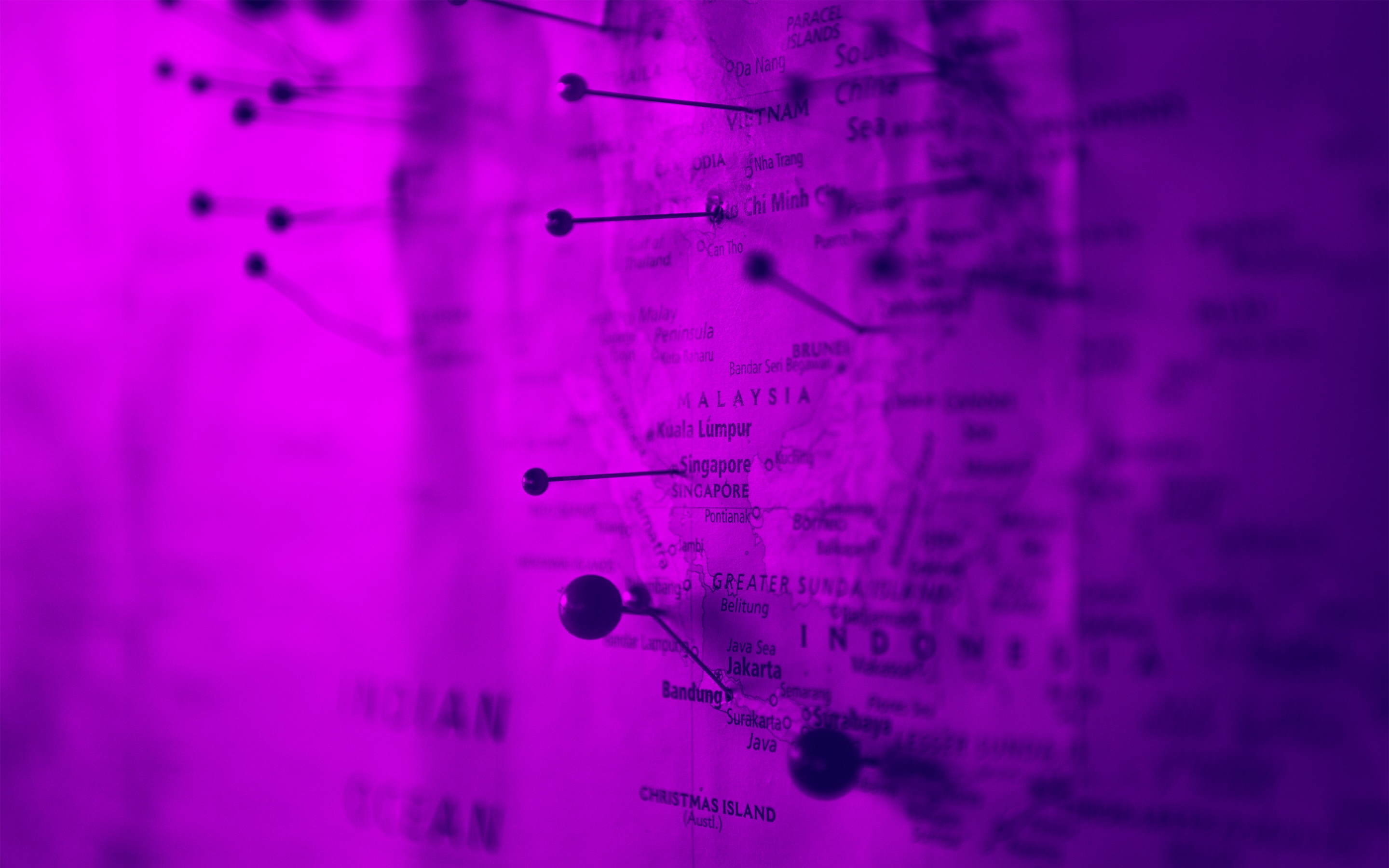 Naming yourself after a person or place
Sometimes, when you're struggling to find inspiration for your business name, it can feel like a good idea to go "obvious." Maybe you're proud of your roots, and you want to show your customer's that you're local by adding a city or town to your title. 
Geographical names imbue a brand with all the historical and cultural associations of its namesake. For instance, think of California Tan, or New York Bagels. Sometimes, a geographical name can even spread across borders and attract customers from other locations too. For instance, customers all around the world love the idea of getting the fresh taste of a bagel straight from the city that's best known for those doughy treats.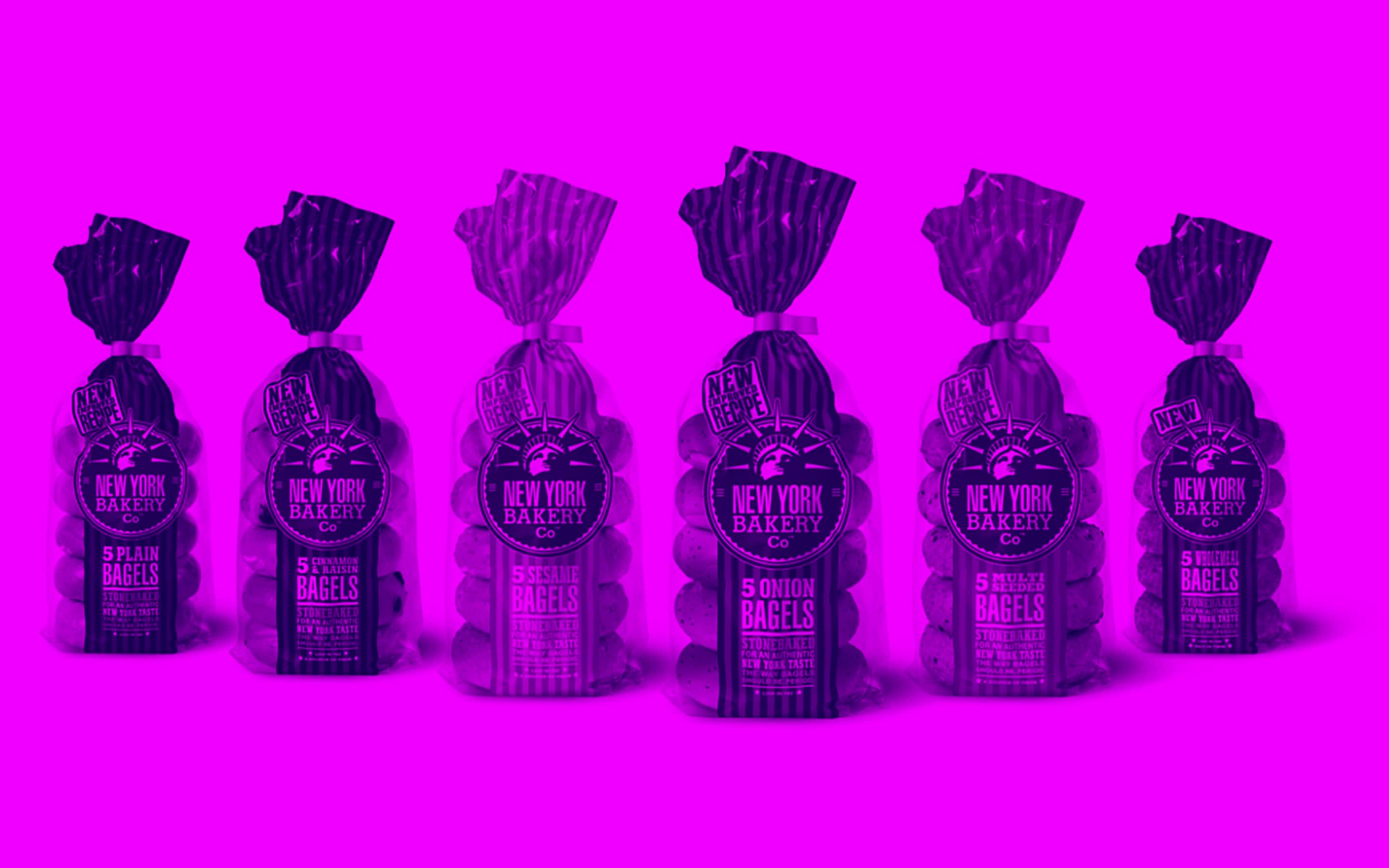 Unfortunately, a geographical name gives you virtually nothing to work with when it comes to trademarking your title. Ultimately, you can't trademark a generic name, which means that if you called yourself Los Angeles Realtor, you wouldn't be able to trademark "Los Angeles" or "Realtor." Without that protection, there's nothing to stop dozens of other companies from coming up and trying to steal your title from you. 
On top of that, many of the most popular brand names with a geographical background are already taken. That means that there's a good chance you'll be fighting for recognition among companies who have already had the opportunity to build a reputation in their space. 
So, if you can't name your organisation after a location, what else can you name it after?
One option is to make your own name your moniker. 
Some of the best-known companies in the world are named after their founders. There's a good chance you've bought a box of Kellogg's cereal before or looked at a shirt from Ralph Lauren. There are even Martha Stewart cooking products, and cars by Ford to consider.
The great thing about founder names? They're easy to trademark. 
Unless you have a very common name, you should be able to own that title. Additionally, if you're breaking new ground in your field, or you want to build a business around your personal reputation, instead of a corporate brand, human names can be excellent. For instance, Gary Vaynerchuk brought his own spin to the social media marketing world, and now the "Gary Vee" brand is known across the globe. 
Companies where you need to create personal connections, such as those in the legal space, real estate, and consulting areas, are particularly well-suited to founder names. However, like many types of brand names, these titles come with their challenges to consider. 
First of all, there's no guarantee that someone else won't have the same name as you out there. Secondly, until you build your personal brand, your name won't mean anything to your target customers. It doesn't tell them what you sell or what you do. It reveals nothing about your personality and carries no emotional connection. Founder names often take a lot more work to implement into any business landscape.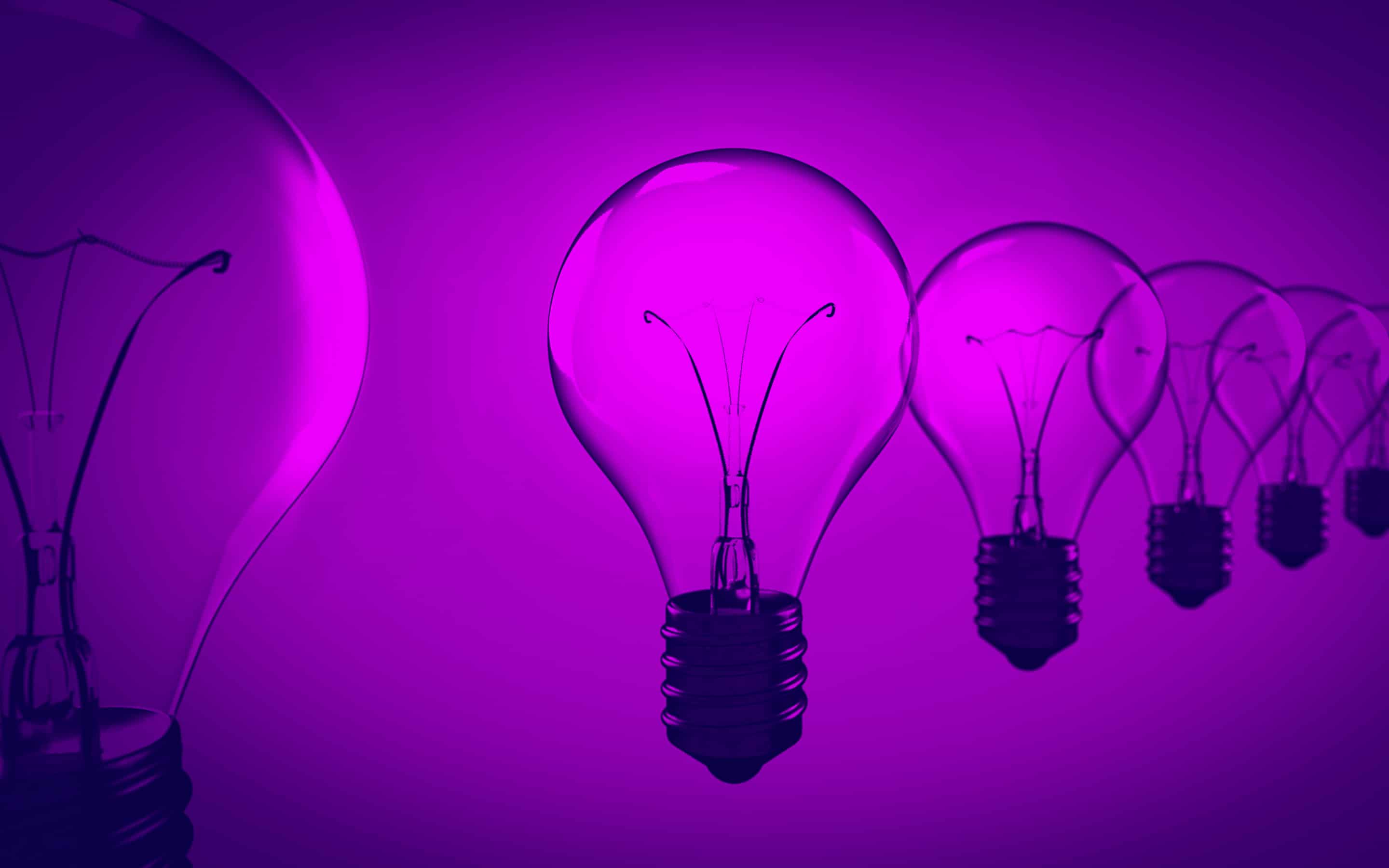 Why invented monikers are the most popular brand names
So, what if you can't find the perfect word to name your brand?
What if naming your business after yourself isn't a good idea for you, or you find that lexical and evocative terms don't have the right impact?
You can always try creating something brand-new. 
As it becomes increasingly difficult to obtain a trademark for existing words and combined terms, invented names are becoming increasingly popular. 
These names give businesses the most creative freedom, as there's no limit to what you can do with them. Many of them link back to existing words from Greek, Latin, or other origins. However, some of the best types of brand names are the ones that have no existing meaning at all. Just look at how successful "Kodak" has been with their made-up word.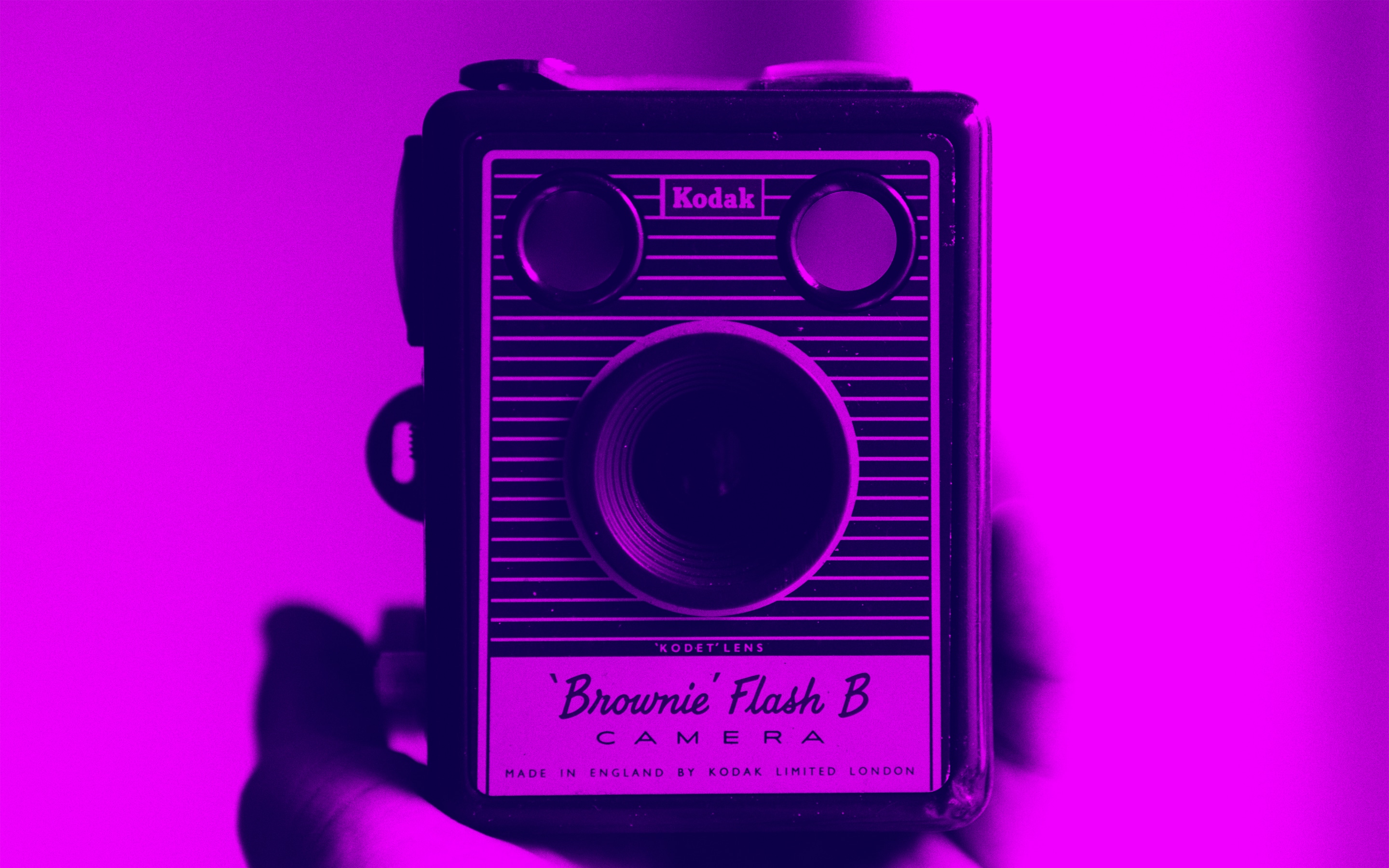 Invented terms are popular brand names because they allow you to find the perfect combination of sounds and letters to convey your personality. What's more, these terms are incredibly easy to trademark, because there's no risk of being too generic or similar to another company. 
New or "coined" business names:
Set your company apart: With a creative term, you show your audience your artistic side, and highlight the unique nature of your brand.

 

Are distinctive and easy to remember: We're more likely to recall words that we don't encounter in everyday language.
Are flexible enough for business changes: There's nothing in an invented word to hold you back if you decide that you want to change what you sell or move to a different market.
Make trademarking easy: You won't have to worry about someone else stealing your name or .com domain because you'll be able to get all the ownership you need for your new title.

 

Highlight your personality: Used correctly, coined terms can be emotional and engaging; they capture your audience's attention instantly.

 
Of course, just because coined terms are some of the most popular brand names, doesn't mean that they don't have challenges to consider. These blank-slate names mean that your customers might not know instantly what you do when they see your title. Additionally, it can be challenging to come up with a compelling word from scratch.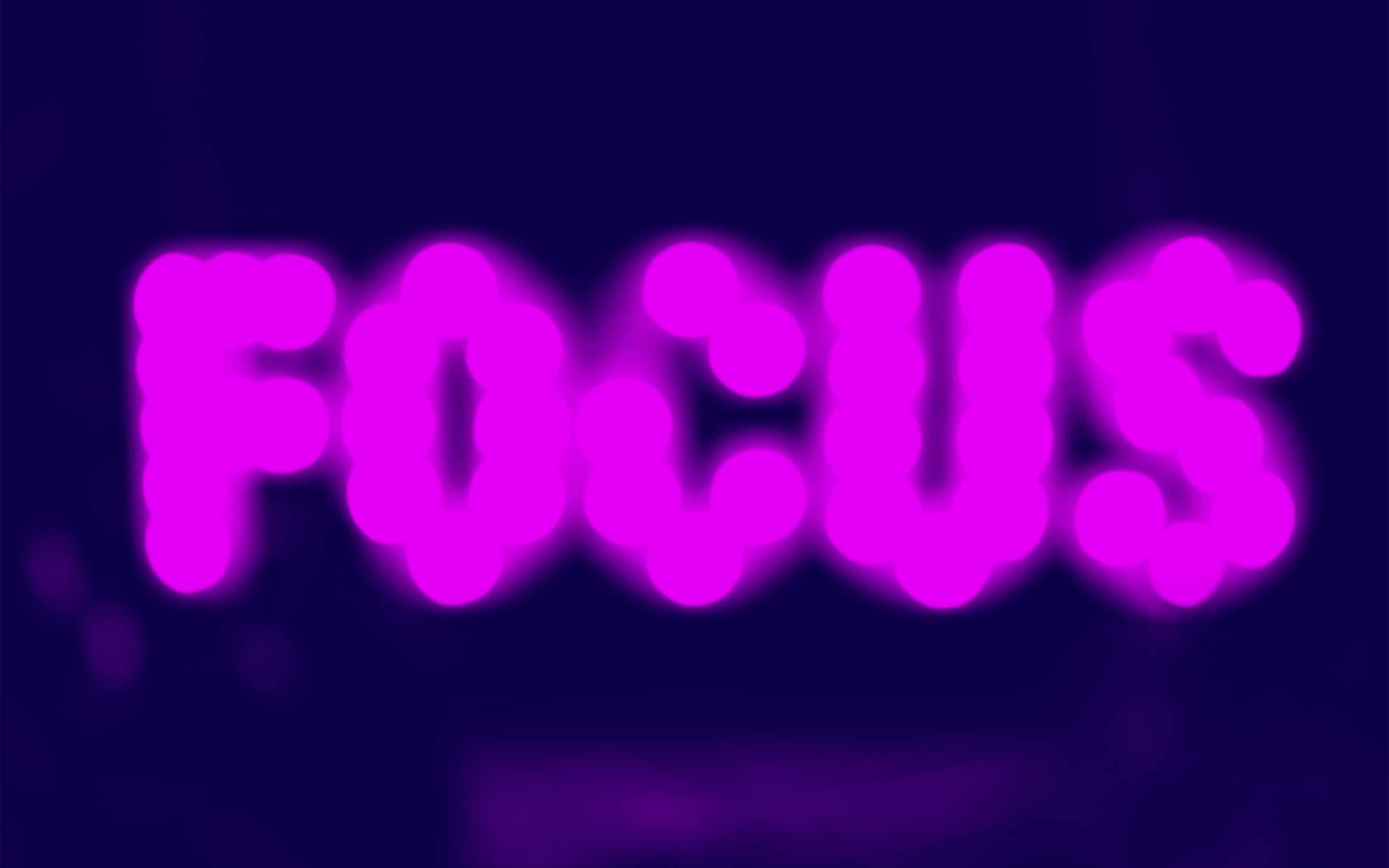 Choosing the right type of brand name
Now that you know some of the most valuable types of brand names, it's time to decide which one is right for you. 
The more you understand about the various brand name types available to you, the more opportunities you'll have to find a title that speaks to you and your audience. 
Ultimately, the easiest way to make sure that you get the right name for your business – without the hard work, is to seek the assistance of an expert like Naimeo. However, there are a few steps that you can use to improve your chances of success with any of the types of title we mentioned above. 
Step 1: Know yourself and your audience
The more time you spend analysing popular brand names, the more you'll begin to see that specific titles work better for certain companies, customers, and industries. 
With that in mind, it's a good idea to start with a list of critical information about both your brand and your consumers, before you choose the right name. For instance:
What kind of personality do you want to convey with your name? If you're looking to be straightforward and professional, then descriptive names might be the right choice. For those who want to build a personal brand, a founder name could be ideal.

 

What's your industry? Some letters, sounds, and techniques work best in specific industries. For example, acronyms are more common in the technology landscape, as are letters like X and Z.

 

What kind of customers are you appealing to? Evaluating your competitive landscape will let you know what kind of names your consumers have been drawn to in the past. You can also use buyer personas to guide various branding decisions.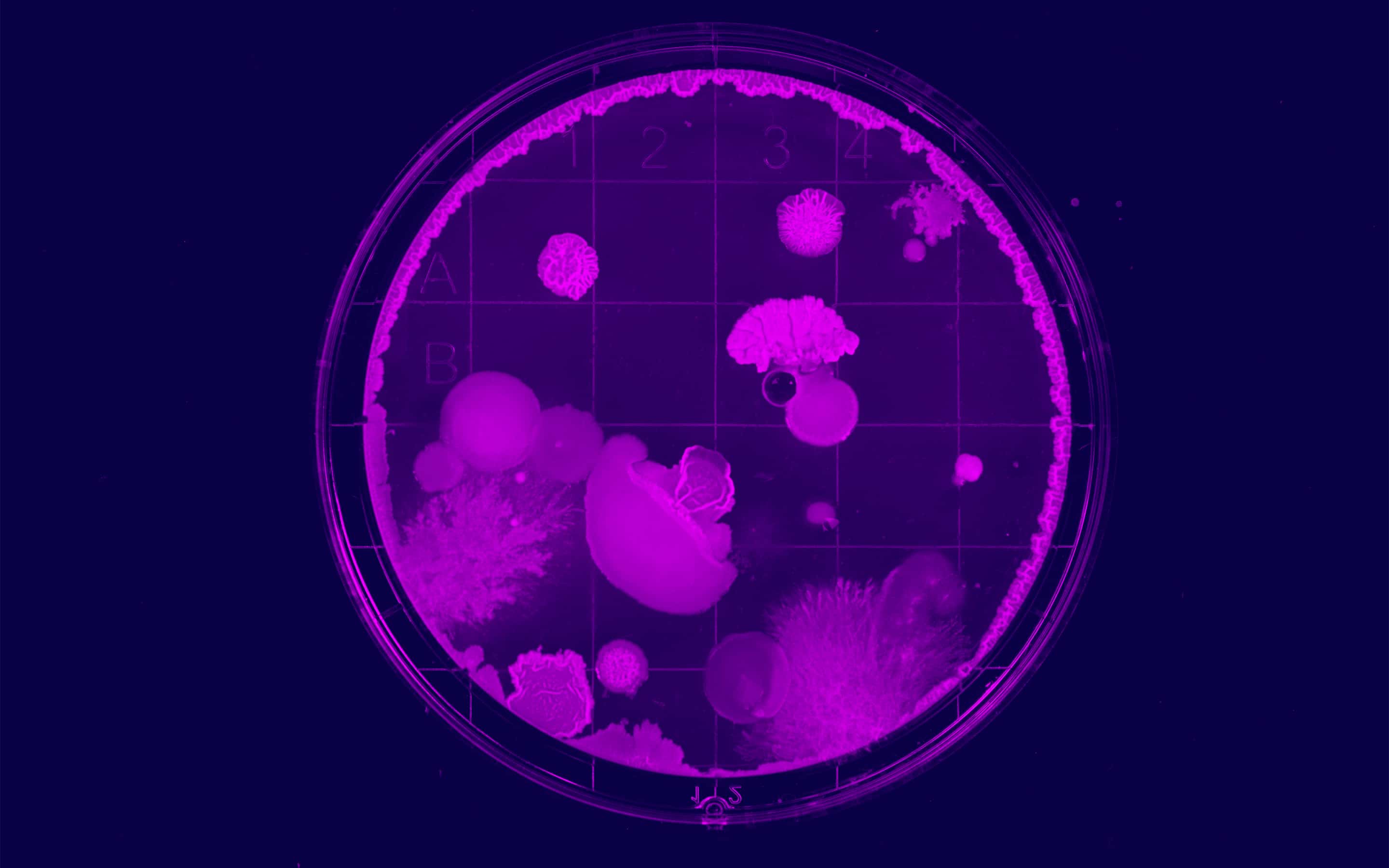 Learning about the different types of brand name you can choose from is just one piece of homework you can do for your naming process. 
It's also worth doing additional research too. For instance, if you're planning on growing your business into new countries, then you'll need to find out what kind of words and sounds are sensitive to people from certain cultures. Even if you aren't planning on going global yet, it's a good idea to find out as much as you can about any name, you're thinking of using. This will stop you from making any embarrassing mistakes in the long term. 
Speaking of doing your research, make sure that you test your potential titles too. Rather than deciding on one name straight away because it's the one you like the most, try a handful of names out with your team and see which ones are the most popular. 
Ask your employees to describe how the names you have chosen to make them feel and see which ones they remember the longest. This will prevent you from making decisions based on your opinions alone. 
Step 3: Make sure your names are available
Finally, once you have a refined list of the most popular brand names for your company, it's time to make sure that they're available to use. Remember, at Naimeo, we deliver a .com domain with every name that we have for sale. This means that you'll have a website from day one that you can use to build your brand. However, we can't trademark your title for you. 
To ensure that you can fully protect your new name, you'll need to go online and conduct a full registration and trademark search. Most countries have websites that you can do this on, so you shouldn't have too much trouble finding out whether your title is available or not. Remember, it can be useful to trademark your name in multiple locations if you're planning on selling in more than one place. 
Aside from checking for trademarks, it's also worth making sure that you can get the name that you want on your social media channels too. If you're planning on using Instagram, Facebook, or Twitter to advertise your business, it will be much easier to build an online presence if you use the name your customers already know.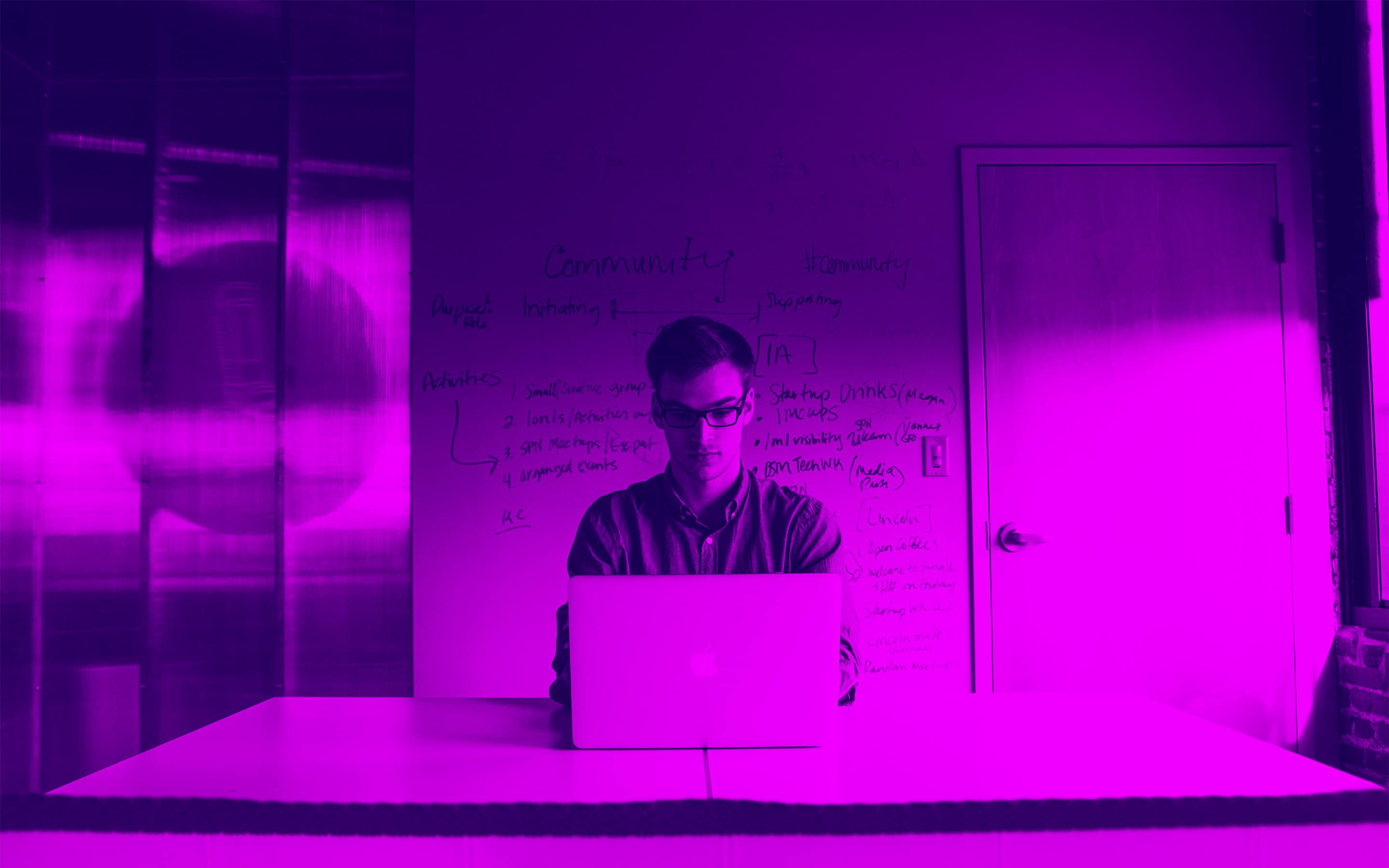 Which style of name is right for you?
Ultimately, it's hard to argue with the fact that naming is both an exhausting and complicated process. Whether you're naming a person, a product, or a brand, there are so many different things to consider, including what type of name is right for you. 
Looking at popular brand names, and companies who have done naming right over the years is a good way to start searching for inspiration. However, the truth is that all of the different forms of naming available today have their own positives and negatives to consider. 
A descriptive name will instantly inform your audience of what your business does, but it won't inspire them, or give you an easy way to trademark your brand. A creative name is compelling and interesting, but it's not simple to come up with as most people think. 
The good news is that by learning what the different types of brand names are, you put yourself in a good position to begin searching for the title that's most relevant to you and your audience. Once you've decided what kind of name feels right for your organisation, you can narrow your search considerably. 
In fact, on Naimeo.com, we even offer customers the opportunity to browse through available names based on their style. Why not take a look at the memorable brand names we have on offer today?
To get ahead. Get a great name. From Naimeo.