Established brand names have the potential to become the default term for an entire industry or product category.
When you're craving a sugary brown soft drink, you ask for a Coke or a Pepsi. When you need a sticky note to remind you of a task you have to do at work, you reach for a Post-It.
While the success of companies like Coca-Cola, Google, and Kleenex might not be the norm for every business, they're an insight into have valuable a memorable moniker can be. However, there's more to effective naming than just coming up with the right title. You need to make sure that you protect that name too.
Learning how to trademark a company name means that you can protect one of your most valuable assets. A trademark not only protects your rights, but it also differentiates your business from your competitors. With a trademark, you reinforce your reputation and ensure that you'll have the power to strengthen long-term relationships with customers.
So, how do you trademark a company name, and what can you do to prepare for success?
This initial guide will get you started.
Trademark vs. company name: What's the difference?
Before you can answer the question: "How do I trademark my company name?" you need to know what a trademark is. It's common for new business owners and entrepreneurs to confuse the term "trademark" with trade name or even copyright. However, all of these words stand for very different things.
When you trademark a company name, you purchase a piece of intellectual property that declares your ownership of a brand asset. Trademarks distinguish your product, logo, or business name as your property. On the other hand, copyrights are designed for creative works like movies, books, videos, and art.
A trade or business name is simply the official title that you use to trade as a sole proprietor or company. Your trade name is something you use to do business legally with other clients and organisations.
When you design a business name, you may register that title and use it to buy a domain name. However, that doesn't mean that your name is trademarked. With companies like Naimeo, your purchased moniker will come with a guaranteed .com domain. However, it will be up to you to learn how to trademark your company name to keep it safe. 
A trademark differs from a basic trade or business name because it takes the next step in establishing brand recognition and awareness for your company. Trademarks legally protect you from other people using your names, slogans, or symbols. For instance, titles like Coca-Cola and Nike are trademarked, as are their logos and straplines.
When you trademark a company name, you guarantee yourself the individual and exclusive use of that trademark. Additionally, trademarking your name will also prompt you to do the due diligence required to check that your title hasn't already been claimed by another company. If you're creating a company from scratch, then you'll need to do this research to ensure legal liability protection against trademark infringement.
How do you trademark a company name?
So, how do you trademark a company name?
At first, the whole process can seem complicated. However, it's pretty straightforward when you figure out what kind of paperwork you need to fill out. Just remember that registering a business name when you're setting up as an LLC or partnership isn't the same as trademarking your name.
To make sure that no-one else can use your name, you need an official trademark. Here's how to trademark your company name in a few simple steps:
1. Check that your chosen name isn't taken
One of the biggest benefits of working with a business like Naimeo is that you won't have to worry about falling in love with a name that doesn't have an available .com domain. We create brandable names and register the .com domain on your behalf, to ensure that your title is set up for the very best start to life. However, if you're purchasing a name through Naimeo, you're still going to do due diligence. This means visiting the Intellectual Property Office and conducting a trademark search.
Don't be fooled into thinking that potential trademark infringements will automatically be flagged when you register your company either. The IPO and the Companies House are different departments, without linked databases. You're going to need to look before you leap if you want to avoid wasting money.
2. Begin your trademark application
Thanks to today's digital world, figuring out how to trademark your company name has never been simpler. You can start the application on the IPO/Gov website by clicking the green button. Keep in mind that you might need to set aside a fair amount of time for this, as you will have a lot of questions to answer about who's registering the trademark, what the details of your business entail and so on.
You'll also need to make sure that you go through the trademarking procedure as carefully as possible to ensure that you don't make any mistakes. Remember that a single misspelling could mean that you have to start the entire process over again, which means more wasted time and money.
3. Figure out the trademark classes
Probably the most complicated part of figuring out how to trademark a company name is understanding the class and term of the mark you're applying for. The "class" is the industry group that your filing will appear under. You can select a wide variety of classes if you want to, although it will cost you more. Most of the time, the UK trademark office will ask you to pay an additional £50 for every class.
To find and choose the correct class for your business, you can either search through your options using keywords, or you can click on a class and learn about its terms that way. Remember, there's no need to get overwhelmed by the dozens of classes that are available to you. Choosing a class is usually more straightforward than you'd think, but you can always speak to a trademark attorney if you're feeling confused.
It's also possible to select your preferred class, then write a description term next to that class of your own. However, it's not advised to take this route unless you have some serious prior knowledge about trademarking. If you can't figure out your class, a lawyer is often the best bet.
4. Review and submit your trademark application
When you trademark a company name, you'll be asked towards the end of the application if you'd like to submit a disclaimer. It's helpful to use this if you want to explain the rights you're asking for when it comes to your trademark. However, it's typically unnecessary for most applications. Broad protection is good enough for most company names.
The final section of the trademark application will give you an overview of all the details that you've entered so far. Don't make the mistake of rushing through and ignoring this part. You can't change any spelling mistakes or typos once you've submitted the application, so take your time.
Once you click the "Next" button, you'll be delivered to a payment page, where you'll be asked to hand over the money for your trademark. You need to pay this before anyone can tell you whether your application has been successful. This is one of the reasons why it's so important to check that your trademark is available before you start filling out forms. You may also want to take a screenshot of your application number on the final page in case you have any issues and you need to follow up with the IPO.
How much does it cost to trademark a company name?
One of the main things that startups worry about when they're learning how to trademark a company name is how much it's going to cost. After all, the last thing you want is to spend thousands of pounds on a great name, then the same again on all the legal processes. The good news is that trademarking a title isn't as expensive as you might think.
If you're confident that your chosen business name will pass the rules required for registration, then the standard registration rate is £170. Remember, when you ask yourself "How do I trademark my company name?" you'll also need to think about whether you're going to use standard or "Right Start" registration. With Right Start registration, you only pay £100 upfront, but you need to pay £200 in total. If your application is rejected, you'll just pay the initial £100 instead of the full price.
Another thing to consider when asking how much it costs to trademark a company name is what your trademark request is going to include. Remember, above we mentioned that you'd be asked to pick the trademark classes responsible for describing your company. There are 45 classes to choose from, and every additional class costs another £50. For instance, if you're a business law specialist, you might need to trademark yourself as a consultant, and a legal entity.
If you're at all concerned that your trademark application might not be successful, then you might be better off choosing the "Right Start" procedure instead. Though it's more expensive at first, you won't pay as much if your application isn't successful. You'll also need to determine whether you're going to file a priority claim. Registering for a priority claim is only possible if you've applied for a trademark for your company outside of the UK during the last 6 month. You'll need to provide proof of your claim if you take this path.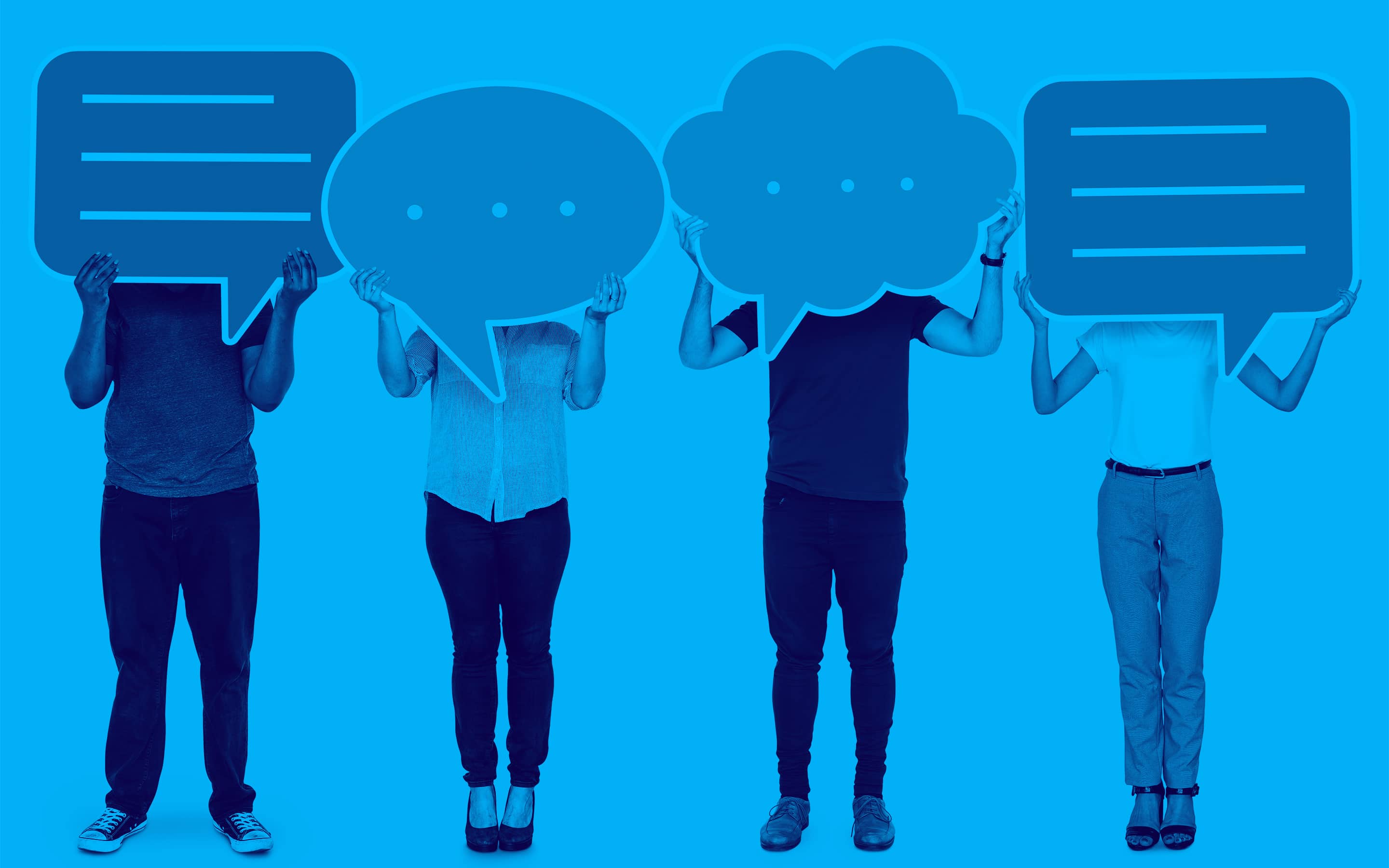 How to trademark your company name: FAQ
If figuring out how to trademark your company name is making your head spin, don't worry. It can be complicated for any business to understand the nuances of trademark law when they're just getting started. However, remember that trademarking your business name is crucial. For start-ups, your intellectual property represents some of the most valuable assets that you have. Intellectual property doesn't just refer to your inventions or patents – it also applies to the brand assets that define your company – including your name.
Trademarks will help to keep you and your brand safe. No-one will be able to come in and swipe your hard-earned reputation. You'll know that your identity belongs to you, and you alone. To help you overcome the complexities of the trademarking process, here are some answers to our client's most frequent questions:
Q: What's the difference between trademarks, copyrights, and patents?
A: One of the most common questions we get from people asking, "How do you trademark a company name?" is what's the difference between patents, copyrights, and trademarks. A lot of organisations use these terms interchangeably, which can be quite confusing. The critical thing to remember is that:
Patents protect new inventions and innovations. They cost a lot of money and take about 5 years to successfully obtain.
Copyrights protect the work of creative professionals, like architects, artists, and authors.
Trademarks are responsible for protecting brand assets, like company names, logos, symbols, and straplines.
Q: I'm registered with Companies House, is that enough?
A: Unfortunately, the answer here is no. Registering your name with the Companies House only means that you've recorded your title with the group responsible for tracking companies in the UK. Competing organisations can still register similar names at the Companies House, and a competitor that holds a trademark could even take your name away from you.
Q: When should I trademark my name?
A: Knowing how to trademark a company name is one thing but figuring out when you should submit your application is another question entirely. Most experts recommend looking up the trademark rights for your title as soon as possible. You can even send something called an "intent to use" application that ensures your brand will be protected when you begin commercial sales, even before your official application has gone through.
Q: Could a trademark help me to get a domain name?
A: If you buy a name from Naimeo, then you'll get a guaranteed .com domain name. However, if you choose your title from scratch, then you might struggle to get the .com for your business. However, under the Anti-Cybersquatting law, trademark owners can sometimes sue for damages and recover domain names from another user. For instance, Morgan Freeman chose to trademark his name so that he could retrieve the domain name www.MorganFreeman.com. However, to get the domain, you'll need to prove that the other person was using the title in bad faith.
Q: What happens if someone else uses your trademark?
A: Once you've figured out how to trademark a company name, you might be wondering what happens if someone else tries to use it. Usually, you should have the right to stop other people from using your trademarked information. However, you'll have to stay diligent when it comes to protecting your title. The trademark office won't keep an eye on what other people are trying to do online or offline. However, they will stop other businesses from attempting to trademark your name.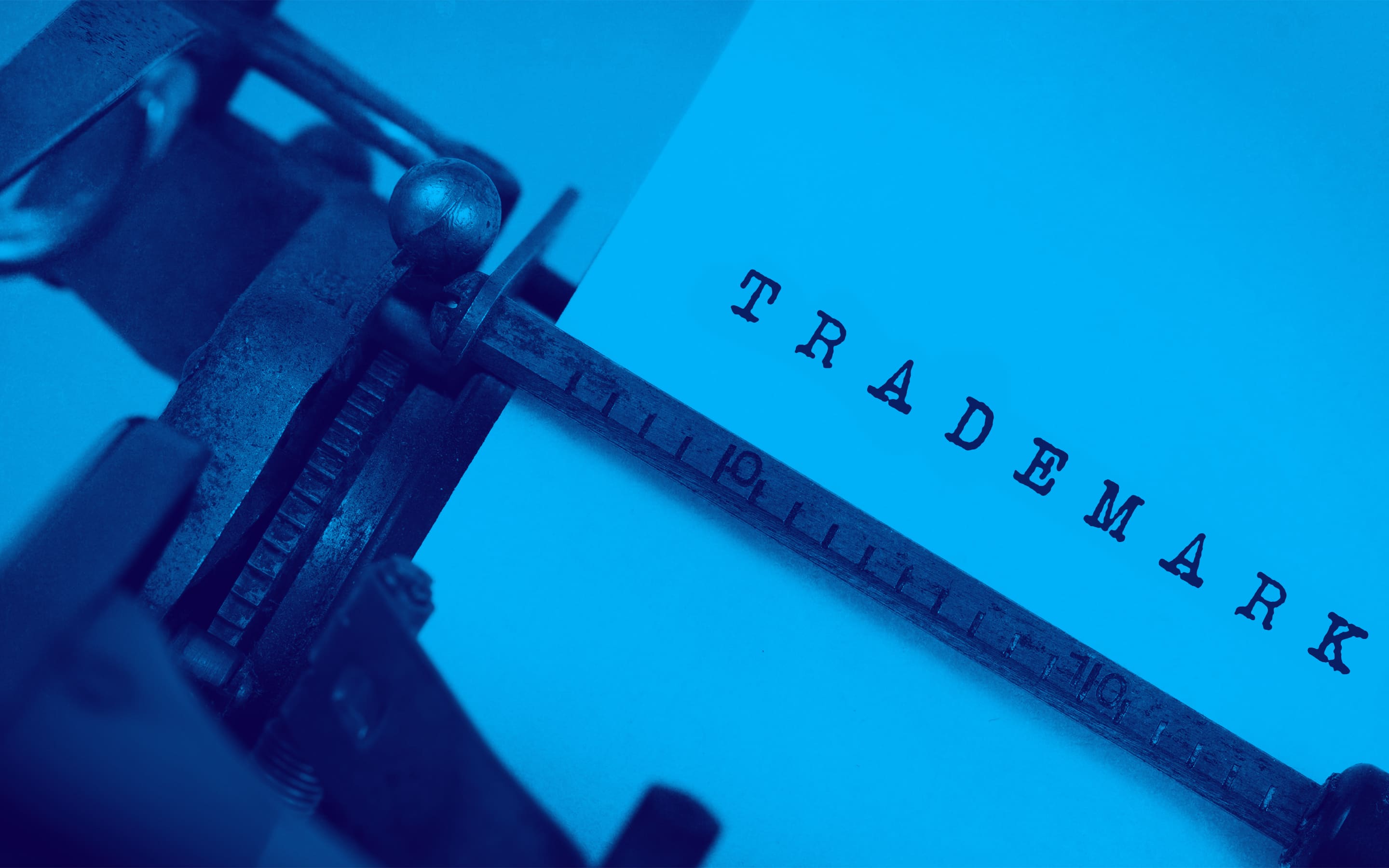 How do I trademark a company name? Tips for success:
Brand recognition is often critical when it comes to ensuring the success of your business. However, the more people learn about your organisation, the more of a chance there is that someone will attempt to steal your assets and hard-earned reputation.
Discovering how to trademark your company name ensures that you have the protection in place to keep your marks safe. The best part is that the protection offered by an officially registered trademark remains indefinite for as long as you continue to pay the fees and file the right documents on time. So, how can you improve your chances of successfully trademarking your title?
1. Choose a unique name that's available to trademark
The most critical step in learning how to trademark a company name is ensuring that your moniker is available. You can do this by conducting a trademark search with the IPO as we mentioned above. You'll also need to make sure that you've chosen a name that can be trademarked. Not all words are available for a trademark application. For instance:
Generic names like Chair or Table aren't open for trademark protection.
Descriptive terms are protectable through use of a trademark only after you've acquired brand recognition in your chosen marketplace. This means that you won't be able to trademark your business until it has begun to grow.
Suggestive names are slightly more informative than "descriptive" terms, but they still identify the nature of the goods or services that you offer – such as Facebook. These names are protectable.
Arbitrary names like Apple are protectable, and they're subject to a greater level of defence than a suggestive term.
Fanciful or made-up words like Naimeo offer the fullest scope of protection.
2. Take your time with the paperwork
Once you've done your due diligence and you're sure that your brand name is unique and available to be trademarked, then you can begin to prepare your paperwork. Although most people consider trademarking to be complicated, it's a lot simpler than applying for a patent or copyright registration. All you need to do is follow the instructions that are given on the GOV website.
There's plenty of additional information available that you can check out if you're concerned about what to do after you've applied for your mark too. Remember, when you are asking for your trademark, it's a good idea to take your time. The last thing you want is to waste £100 or more on an application that won't be accepted.
Once your trademark is registered, you're protected by UK trademark law. You'll be able to place the trademark symbol next to your brand and name to show that it belongs to you. You'll also have the ability to sell your brand properties if you want to in the future.
To ensure that people continue to take your trademark seriously, make sure that you're prepared to take legal action against anyone who tries to use your intellectual property as their own.
4. Consider your needs in other countries
Finally, remember that knowing how to trademark a company name in the UK only gives you protection in this country. If you plan to expand as an international brand, then you will need to follow the individual rules of each region you intend to trade in. Fortunately, an agreement called The Madrid Protocol is in place to allow businesses to register their trademark to various countries at once.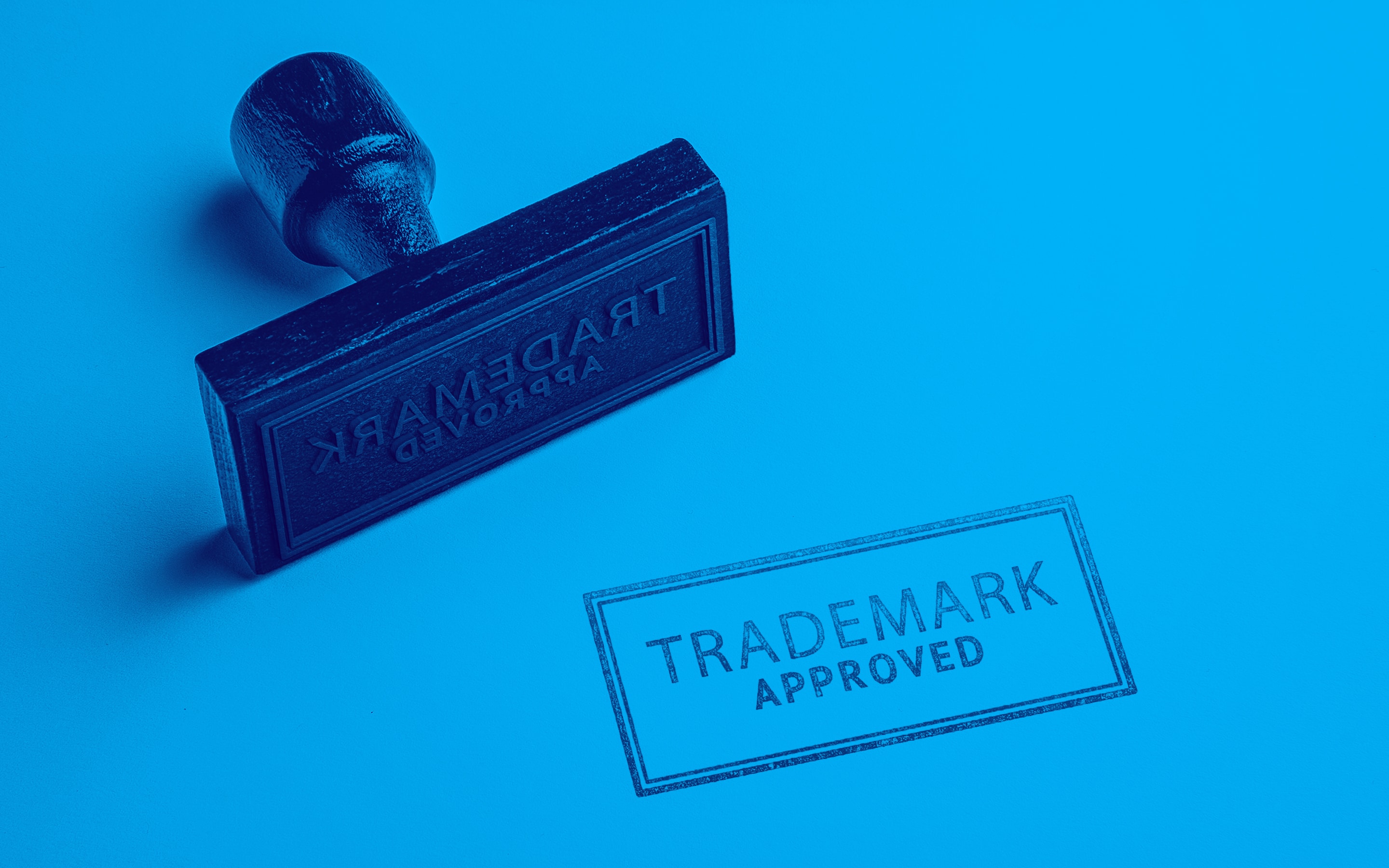 Do you need to trademark company names bought from Naimeo?
As a professional naming service, the Naimeo team does everything that we can to make launching your business as simple as possible. We come up with compelling and intriguing business names that will stretch across multiple industries and attract the attention of your consumers. Naimeo also ensures that any name you purchase from us will come with guaranteed .com domain availability – giving your business the best start to life. However, we cannot register or trademark your domain for you. To do that, we'd need to know where your business was trading, what your company does and so on.
This means that it's up to you to do your own legal work. You can come and grab a business name and .com domain from us and eliminate the need for lengthy and exhausting brainstorming sessions. However, you'll still need to go out there and apply for your trademark after.
For more advice on making the most of the names that you obtain from Naimeo, reach out to the team today. Or, if you're ready to start investing in your company's future, check out the titles that we currently have for sale.
To get ahead, get a great name. From Naimeo.