It's hard to deny the importance of social media.
Currently, there are over
3 billion people
online and active on their favourite channel. That's almost half of the world's population.
Learning how to promote your website on social media gives you the opportunity to increase brand awareness, engage customers and even enhance your SEO strategy. The only problem is that there's more to social success than creating a profile and publishing new content every day.
To make the most of your social networks, you need to understand how each one works, and how you can use them to connect with your audience on a deeper level.
Today, we're going to look at how to promote your website on Facebook, Instagram, and other popular channels, so you can start making the most of the social world.
How to promote your website on social media: The basics
We'll start simple.
Over half of all the people on social media interact with companies on their channels at least once a month. This suggests that whatever industry you're in, social media is a great way to get your business name out there and start earning customers.
However, getting started can be complicated. Not only do you need to figure out where you should be planting your flag, but you also need a plan for what kind of content you're going to create.
The strategy for how to promote your website on social media can differ depending on the platform you choose. Fortunately, there are some "starter rules" that apply wherever you go. For instance:
Step 1: Begin with a plan
Any strong business strategy needs a great plan. Social media marketing is no different. Rather than just telling yourself you're going to post on Facebook because 93% of other marketers do, figure out what you want to accomplish with your content. For instance:
Set goals and objectives for your social strategy: Establish goals that follow the SMART framework. This means they need to be specific, measurable, attainable, relevant and timely. Don't just say you want to post on Twitter to improve brand awareness. Say you're going to post once a week with the aim of enhancing engagement and name recognition by 25%.
Research the competition: What does your competition do when they're on social media? You don't want to just copy/paste their strategy, but it helps to get an insight. Social listening strategies will help you to track other businesses, and the hashtags or campaigns they use.
Create a social calendar: How often are you going to post on social media? Over time, you'll be able to use your social analytics to determine the ideal frequency. However, at first, it's generally a good idea to follow the wisdom of studies. For instance, 5-10 tweets a day is standard, while you only need 1-2 posts on Facebook or Instagram.
Step 2: Decide which platforms you're going to use
Don't just assume you know where your audience spends their free time. Facebook has 2 billion active users – which is excellent, but only if those users reflect your target audience. If you have a more visual brand, then you might find that Instagram is far more effective for your campaigns than Facebook. The four most common channels are:
Step 3: Don't skimp on your profile
When it comes to figuring out how to promote your website on social media, it's crucial to have the right bio. You'd be surprised how many companies simply place their business name on a social page and think that's enough. However, by filling out your full social bio page, you show your audience that you're committed to your presence and provide them with useful information.
A bio is also a place where you can add links back to your website. This is an excellent place to show off your domain name. Just remember that with Instagram, you only get a single bio, so you'll need to use it carefully. You may also include branded hashtags in your profile that encourage people to share your organisation's name. For instance, #Naimeo, or #NaimeoBrand
Step 4: Cross promote across multiple channels
Not every social media channel will be right for you and your business. However, there's nothing to stop you from using more than one platform. You don't need to be everywhere, but you can easily connect your Instagram account to Facebook, and vice versa.
If you have multiple social channels, then you'll also be able to cross-promote your posts. This is particularly easy for people with both Instagram and Facebook accounts, as the two channels are linked by the same owner.
Remember, you can also explore cross-promotion strategies in channels outside of social media. If you send regular newsletters to your customers over email, include social buttons and hashtags in your signature. Make sure that people know your social usernames just as well as they know your business title.
Step 5: Get targeting and tracking
According to the Sprout Social Index, 80% of social marketers are invested in "increasing engagement across channels."
The only way to effectively optimise your campaigns and learn more about how to promote your website on social media is to be strategic. For instance, most social channels will allow you to create targeted ads that specifically reach out to specific groups with particular demographics.
Targeting your ads and measuring the results through analytical tools is a great way to determine whether you're moving in the right direction. You can use both the tools built into your preferred social channel, and external programs to learn more about your customers, and how they behave on social.
Remember, there's also plenty of tools out there to help simplify your strategies too. An automation tool ensures that you always post content at the right times, while social listening tools allow you to monitor your presence.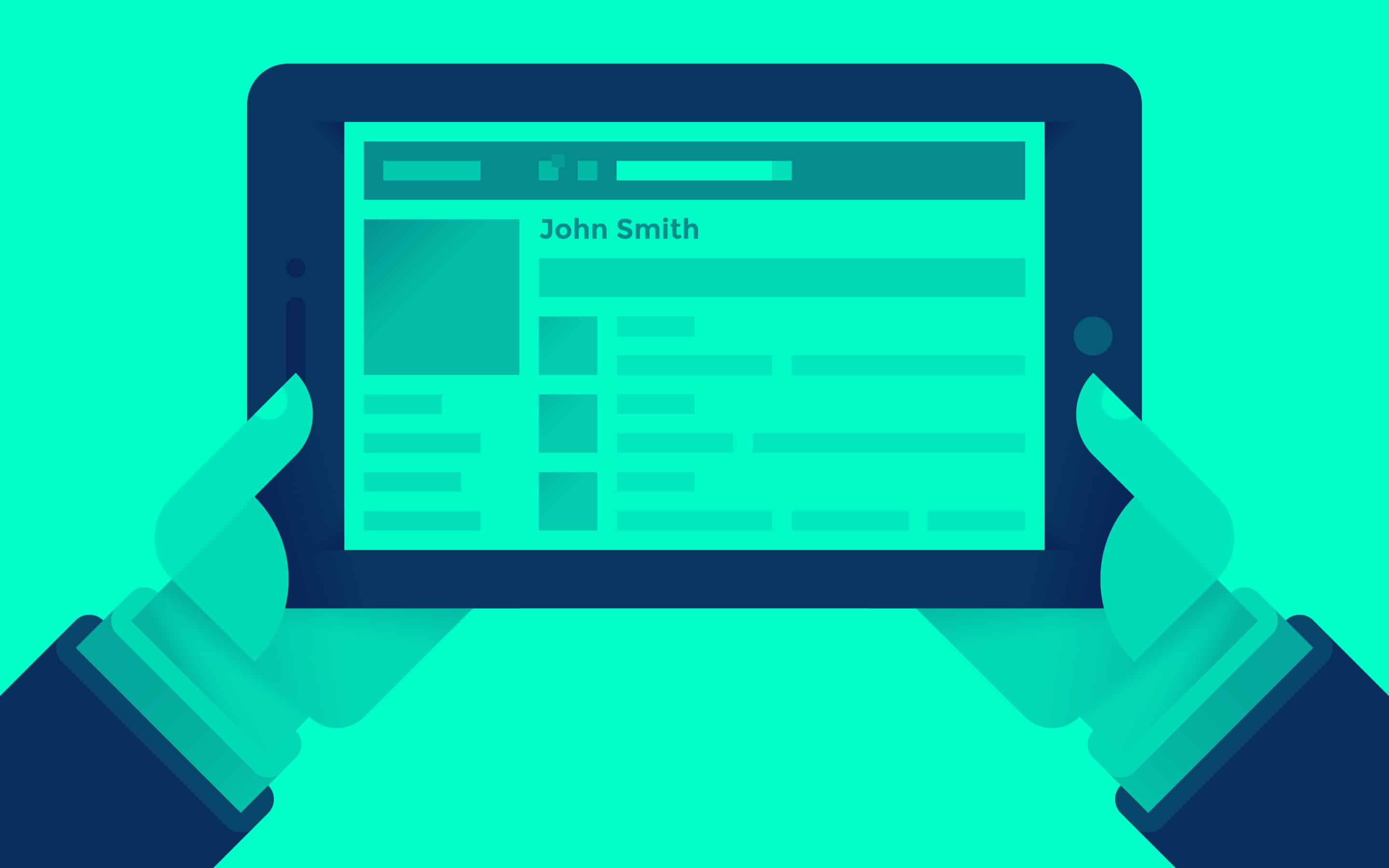 How to promote your website on Facebook
Now that we've got the basics of how to promote your website on social media out of the way, it's time to look more closely at the individual platforms.
Remember, each channel comes with its own specific target audience, as well as unique expectations around content and campaigns. The kind of material you publish on Instagram won't be the same as the things you promote on Twitter.
Since Facebook is by far the biggest social channel, with 1.52 billion users per day, let's start by looking at how to promote your website on Facebook.
Begin by building a business page
First, you'll need a professional business page to show the sophisticated side of your company. Remember, it's essential to include as much information as possible here:
Include plenty of details about your organisation in your about page, complete with a call-to-action that links people back to your business.
Upload a professional-looking profile picture and cover photo that represents the nature of your brand.
Name your page after your fantastic new company name from Naimeo.
Next, remember to put the "networking" back into the social network. Join Facebook groups that relate to your business niche and start connecting with new people. Your target audience will already be in this group, so it's important to get out there and lure people back to both your Facebook page and your website.
Remember, once you've found your audience, it's up to you to make sure that they're engaged. There are various ways that you can do this including:
Facebook competitions: Ask people to "react" to, share and comment on your posts for a chance to win something – like a free product.
Polls and questions: Show your customers that you value their opinion by asking them to give you feedback on something – like your next new service.
Live video: Facebook live video is an excellent way to show your customers what's going on behind the scenes of your company.
If you're having trouble reaching users on an organic level, you can try Facebook advertisement instead. Figuring out how to promote your website on Facebook when there's so much competition out there can be tough. Paid promotion allows you to get ahead of the curve with content that's specifically targeted towards your preferred audience.
The great thing about Facebook is how in-depth you can get with your targeting. You can choose to send content to customers based on their age, gender, interests and more.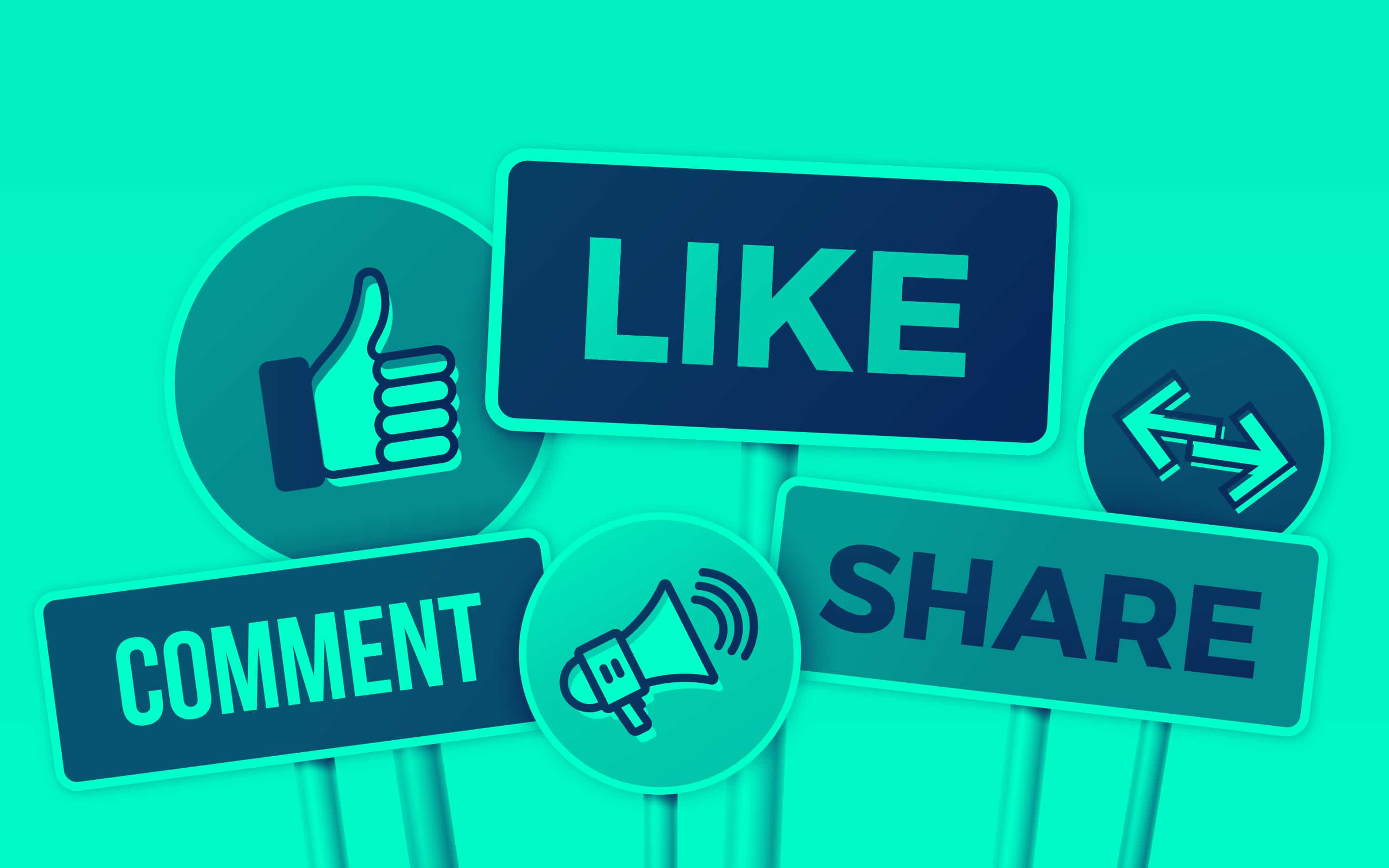 How to promote your website on LinkedIn
LinkedIn might not be the first platform that you think of when you're considering how to promote your website on social media. However, it's one of the fastest growing social networks in the world. Not only that, but nearly half of LinkedIn users have incomes of over $100,000 per year.
As the ultimate professional network, LinkedIn is the place to be for B2B companies and business users. Additionally, eConsultancy studies suggest that LinkedIn is the most significant contributor of referral traffic. So, let's look at how to promote your website on LinkedIn.
Start by completing your profile
LinkedIn business page profiles are far more complex than the standard "About" section on a social channel. You need more than just a paragraph of information and a link here. Instead, your users will expect in-depth information about your organisation and what you do.
It pays to make sure that the leaders in your business also have a fully-complete LinkedIn profile too. When people are finished checking out your business page, they'll usually head over to check out your founder or CEO. Remember that LinkedIn profiles are SEO optimised, which means that it's worth including the keywords you want your site to rank for too.
Links back to your blog and website page are also a great way to improve your SEO potential.
Join groups and share relevant content
Similar to Facebook, LinkedIn comes with "Groups" that you can join depending on your industry and target audience. The more groups you connect with in your niche, the easier it will be to build out an engaged audience.
When you're active in a LinkedIn group, you'll be expected to provide useful information and content to the other people in that community. That means not just posting links to your products, but writing blogs and posts that you can share exclusively on LinkedIn too. Keep in mind that B2B customers are often looking for organisations that they can trust. Presenting yourself as a thought leader is a great way to make sure your business name is associated with knowledge.
Sponsor your best content
Like with most social media platforms, LinkedIn offers a "paid promotion" option in the form of sponsored content. The sponsored content feature is LinkedIn's answer to native advertising, where you can promote your material directly within the LinkedIn feed.
Like Facebook and Instagram, LinkedIn's sponsored feature comes with plenty of ways to target your posts to the correct audience. You can choose to address customers based on everything from company size, to fields of study and more:
Remember, you don't have to sponsor everything you post. Focus on the content that's most likely to convey you as an industry expert.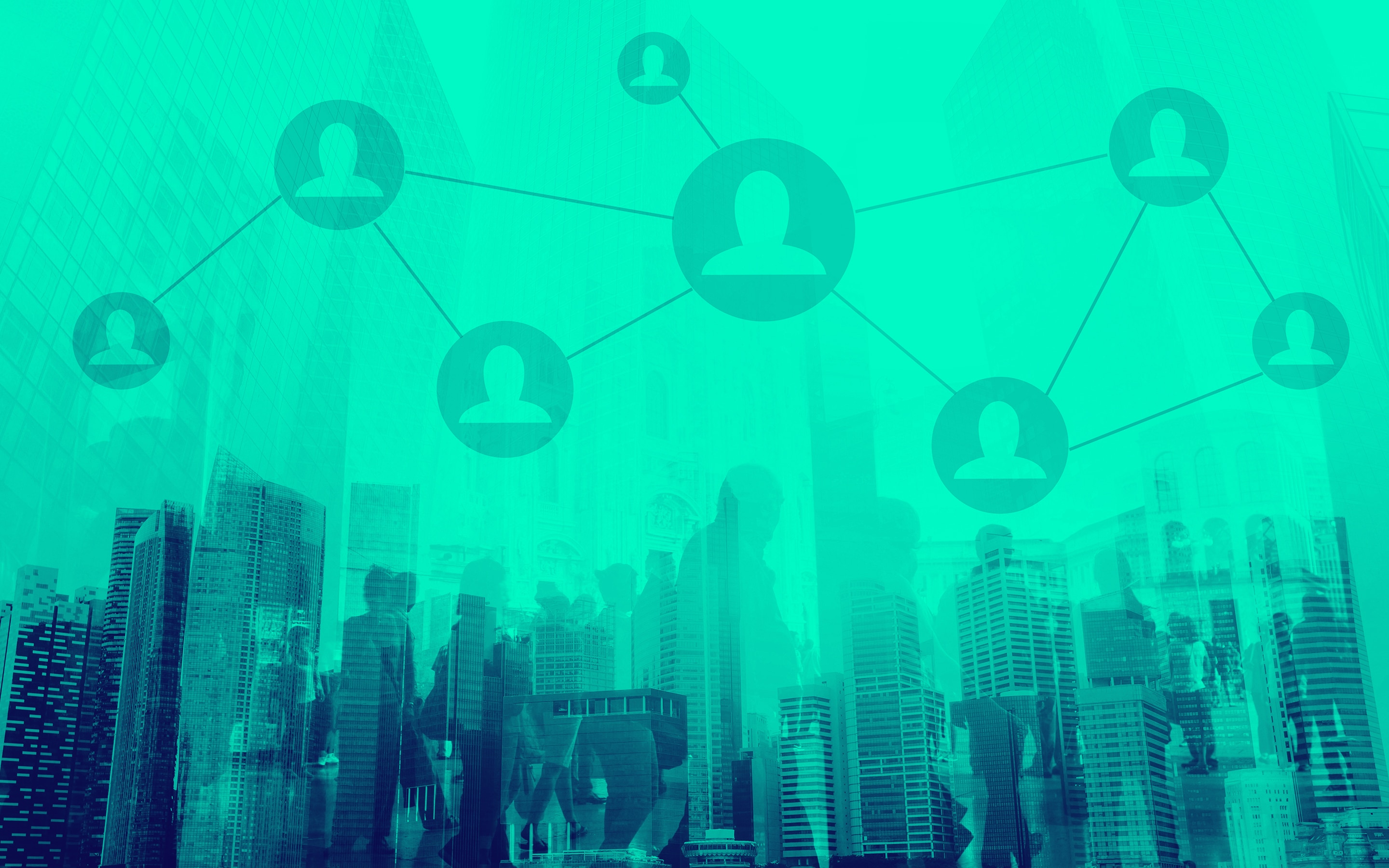 How to promote your website on Twitter
Twitter is one of the go-to locations for news aggregation and updates in the modern world. We visit Twitter to see what's going on with everything from celebrities to politics. Although it's been around for quite some time now, Twitter is still quite popular, with over 321 million monthly active users.
If you're wondering how to promote your website on Twitter, then be prepared to commit to short and simple posts that link back to your site. Remember that B2B tweets perform best during business hours too!
Keep your tweets short and provocative
The number of characters that people can use in their Tweets has increased in recent years, but that doesn't mean you should go crazy with your content. Short tweets that are under 100 characters in length get a 21% higher interaction rate.
When you're tweeting links to your blog posts, you'll need to get creative in the shortest amount of space possible. Consider asking a question that compels your audience to click, or including a critical quote from the article you're linking to.
Take advantage of hashtags
Twitter is the place where hashtags first rose to popularity. It makes sense that if you're looking for how to promote your website on Twitter, you'd need to know how to use hashtags. With hashtags, you spread your tweet across various niches and sub-topics in the Twittersphere.
It's all about making it easier for your customers to find you. Remember, you can use different hashtags in each post, including branded and popular tags. You can even create a hashtag out of your own company name. If you're linking to a page more than one, try to shake up your content with new tags and messages every time you post.
Posting on Twitter doesn't have to be all about text and pictures. In 2019, video was responsible for more than half of the channel's ad revenue. With that in mind, it makes sense to try repurposing your content into short, easy-to-consume videos for your audience.
There are two ways to take advantage of video on Twitter. You can either post content snippets on your profile along with a link back to your website, or you can host live videos. As with Facebook, live video is best for when you want to give an authentic insight into your company.
Interact with @Mentions and retweets
Remember to give recognition to the people you interact with on Twitter as often as possible. Anyone who shares your blog posts or content deserves a retweet or an @Mention to help their post spread as far and wide as possible.
It may be helpful to use a social listening tool to watch for posts that don't @Mention you. This will give you access to customers who like your content, but might not know your brand name just yet.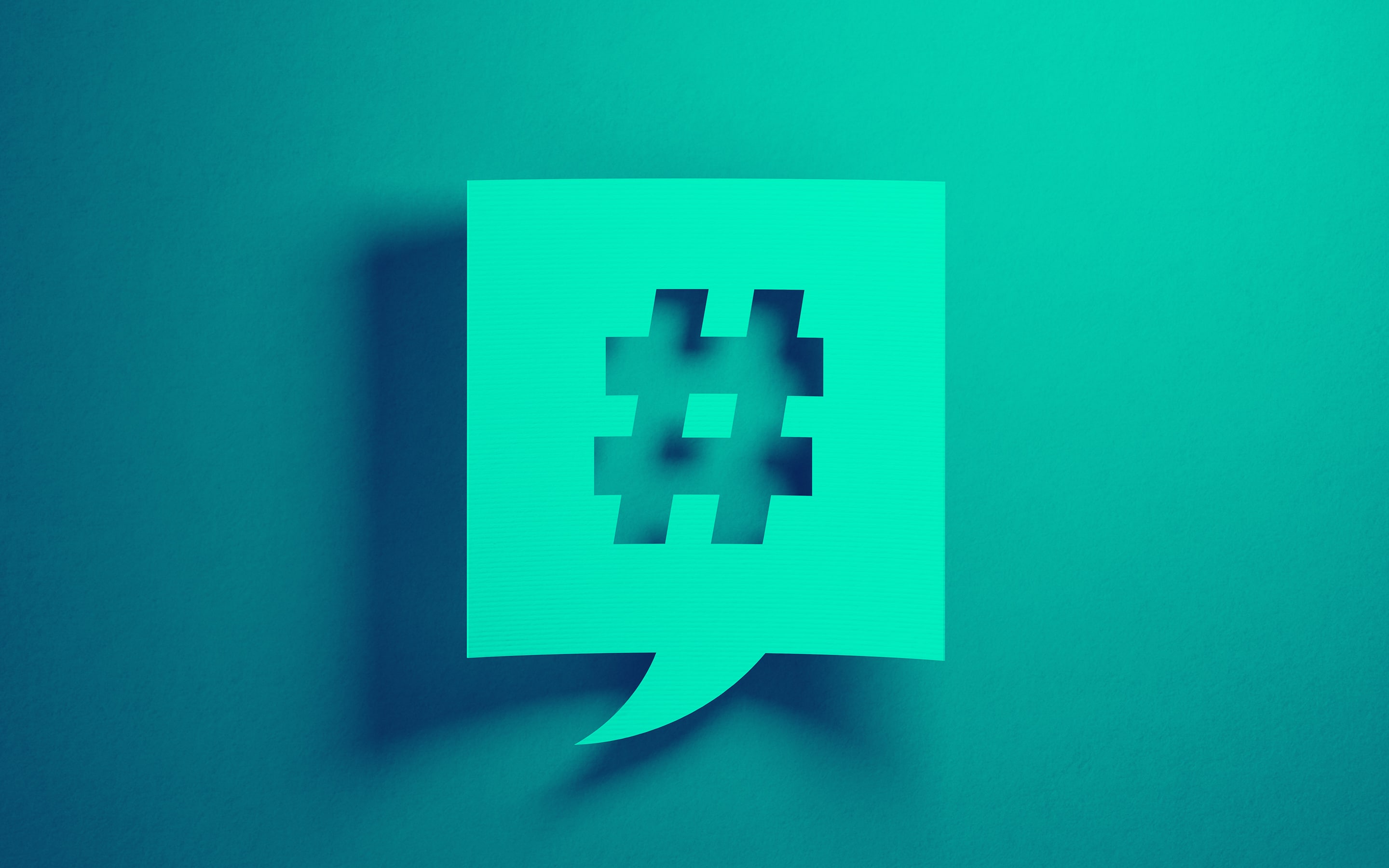 How to promote your website on Instagram
A few years ago, Instagram wouldn't have been one of the top channels to consider when looking into how to promote your website on social media. However, this visual channel has grown at an astronomical level recently. Currently, there are more than 200 million Instagram users visiting business profiles each day.
Though the largest portion of Instagram users is younger people, between the ages of 18 and 24, that doesn't mean that they're not valuable for your business. 60% of the internet users that have an annual income of more than $100,000 use Instagram.
Let's look at how to promote your website on Instagram.
Showcase your business in a creative way
Instagram only gives you the option to include one direct link to your website in your bio. That means that you need to drive traffic more creatively. Focus on highlighting the solutions that you provide for your customers through beautiful imagery and videos.
On Instagram, it's all about delivering value to your customers through marketing campaigns that are rich in eye-catching aesthetics. You can also play around with the effects available on Instagram, like Boomerang GIFS, and filters.
Experiment with Instagram content formats
Perhaps the most popular format on Instagram is Instagram Stories – a slideshow format of material that lives for 24 hours on your profile page (unless you save them as a highlight). This feature is an excellent way to connect with your customers through limited-time deals, and secret insights. You can even add countdown stickers and polls to improve engagement.
Other options for compelling Instagram content include:
Instagram Live video: Great for Q&A sessions and product updates.
IGTV: Long-form video recently added to the platform to improve engagement.
Highlights: Curated content placed on your Instagram profile that highlights the nature of your brand.
Expand your reach with #Hashtags and mentions
Like Twitter, figuring out how to promote your website on Instagram relies on your use of hashtags and @Mentions. Hashtags are excellent for expanding your reach. People use tags on Instagram to find the content that they're interested in. It's even possible to follow a specific hashtag and get alerts on the latest posts in that niche.
You can use hashtags that are trending, industry-specific, or branded. Remember to set up the tag for your #CompanyName and use it on Instagram, Twitter, and Facebook. You can also boost the impact of your content even further by collaborating with influencers and @mentioning others. Influencers make a big impact on Instagram campaigns. The number of influencer marketing posts doubled to over 1.5 million in 2017.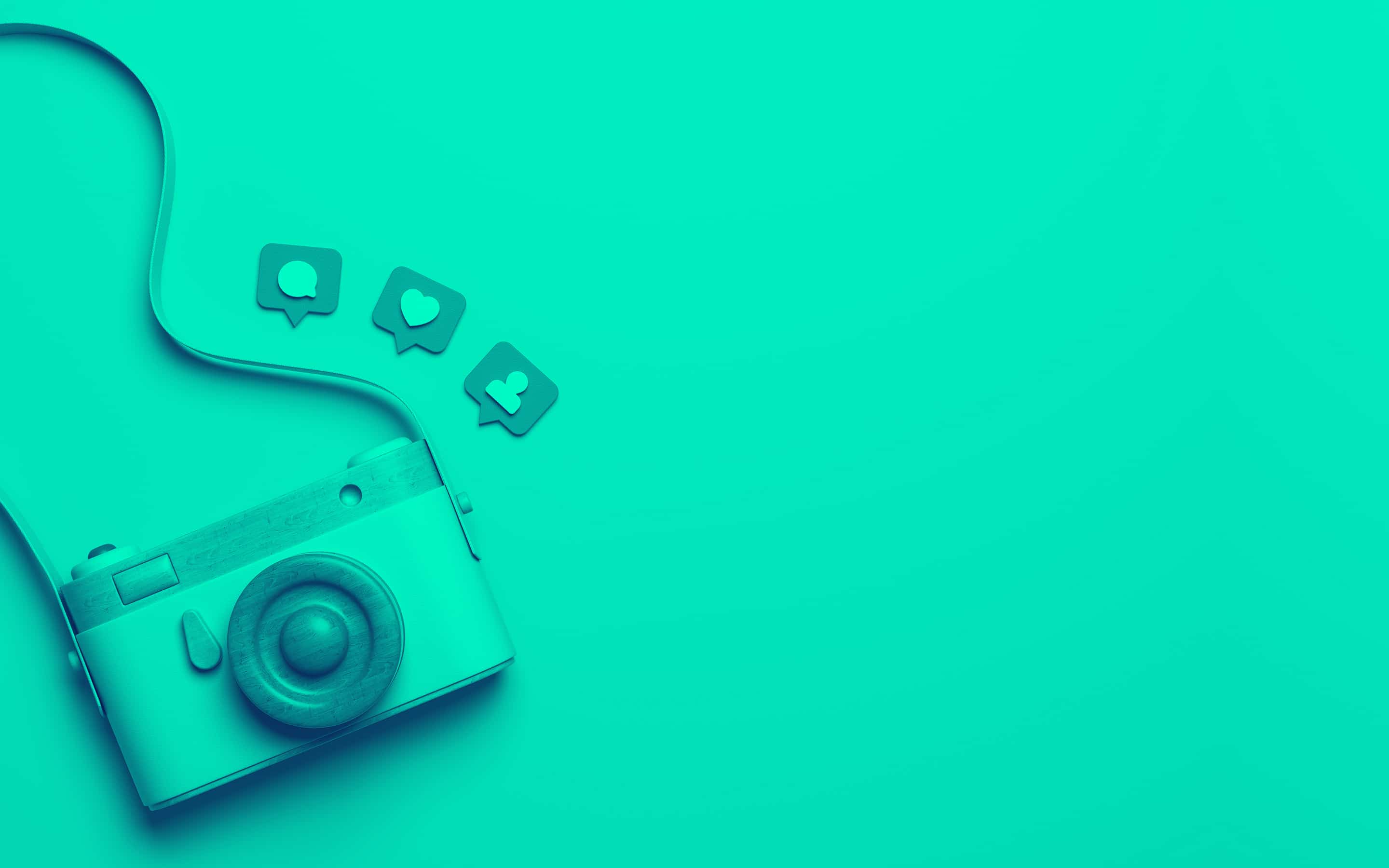 Finding the key to #InstaGood promotion
Learning how to promote your website on social media is crucial in today's highly-connected digital age. By finding the right platform for your business, you can ensure that your name appears in front of the right people at the right times.
A social media campaign on the correct platform will get your brand up and in front of customers. They'll see you posting your stories or images online, and want to learn more about who you are and what you do. You might even find that your company name becomes a household hashtag.
If you've found the right business name and you're ready to share it with the world, social media can be the best way to accelerate your reach and make new connections with your audience.
Is it time that you discovered the real power of being social?
To get ahead, get a great name. From Naimeo.