Congratulations! You've come up with the perfect idea for your new business.
You're not just starting any old business, you're creating something truly special –
your very own startup.
A startup is a company that's all about scalability, rapid growth, and agility. These businesses need to be highly adaptive and capable of expanding all around the world.
While writing a solid business plan and coming up with an amazing product idea can help to accelerate your startup's growth – there's another thing you can do to ensure that your business is on the right track too.
Learning how to come up with a startup name that conveys meaning and connects with your audience is one of the most important things that any brand can do. While a lot of entrepreneurs see naming a startup as an afterthought, the truth is that your startup can't gain ground without the right name.
Your title will instantly tell your customers what to expect from you. It's attached to your company's image for years to come, and it could be the key to differentiating yourself from other brands similar to your own.
So, how do you name a startup company?
We've put together this quick all-access guide to help you find a startup name.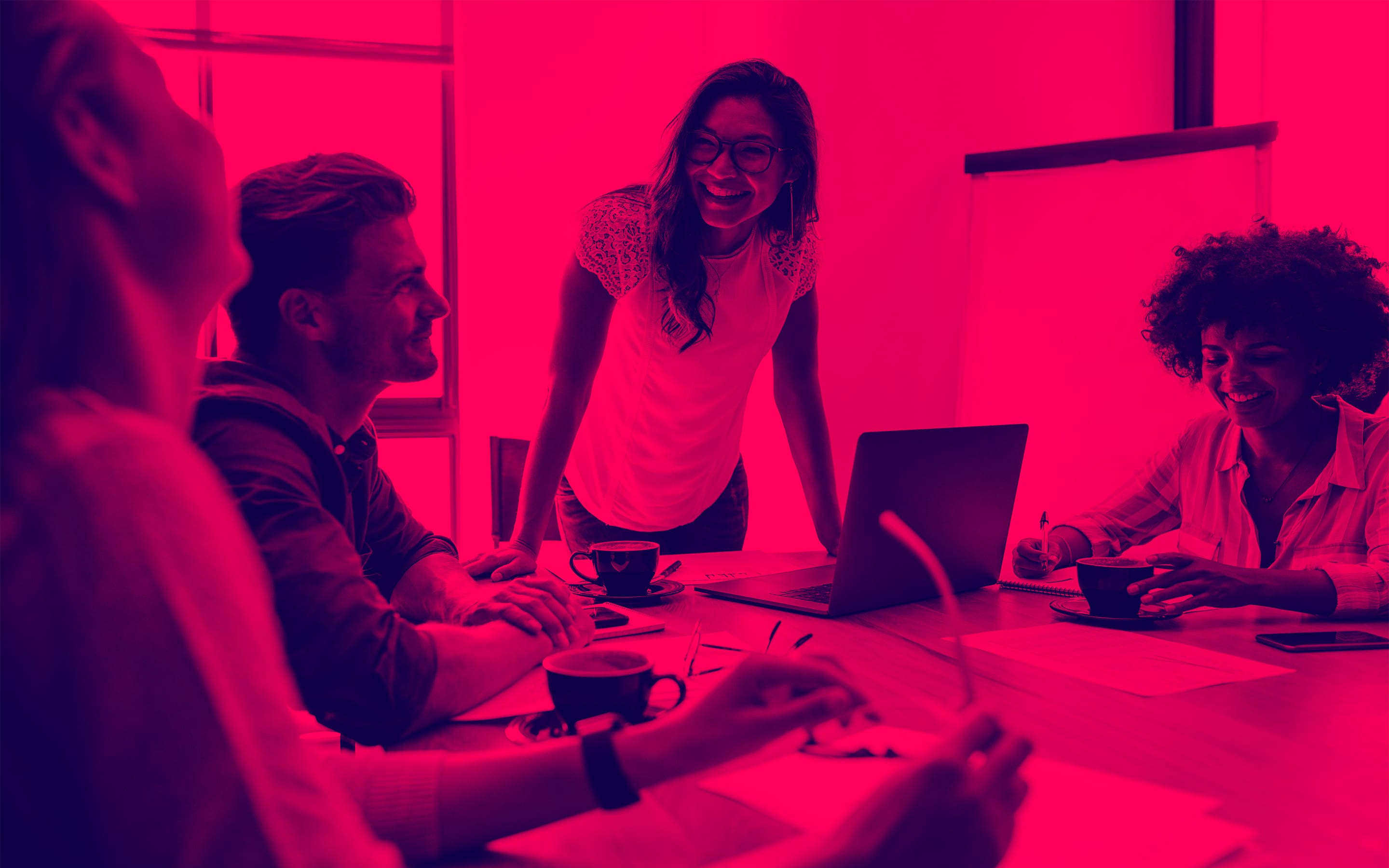 How do you name a startup company? The basics
First and foremost, when naming your startup, you need to understand the importance of the task that you're undertaking. There's more to this creative process than coming up with a selection of potential startup name ideas then picking one out of a hat.
Just like coming up with any business name, you need to find something that can act as an extension of your online brand and connect with customers on your behalf. The best startup names combine unique appeal with deep meaning and even the right domain name.
However, while many of the aspects of naming a startup are the same as naming any company, it's worth noting that startup naming can be a little more complicated too. While many titles can work for a company, from descriptive names to traditional founder-based names, startup names often need to be short, simple, and creative.
Remember, a startup is a business that's been specially optimised for rapid growth. A descriptive name like "Steve's Computers" just doesn't generate a lot of buzz. Alternatively, an imaginative and evocative name like "Apple" is perfect for getting people to "Think Different."
More often than not, the best startup names will be:
Creative: Descriptive titles and overly generic terms shouldn't even be a consideration with startup names. Although there are a time and a place for descriptive naming, startups require something pioneering and innovative.
High-status: When you're going for an interview, they tell you to dress for the job you want, not the job you have. In the same way, naming a startup involves choosing a title that conveys how big you could become, even if you're just a small player in your industry for now.
Single-word: Startups are all about speed. These companies are created for rapid growth, agile transformation, and adaptability. Your name should be as quick and punchy as your business model. Think Facebook, Google, Uber, or Netflix.
Unique: Often, startups grow rapidly because they deliver an experience or service that's never been attempted before. If you're disrupting the world with an exciting new idea, then your name should convey that. Make sure it's unique.
Catchy: Finally, make sure that your name has excellent "mouth feel". Using a word with poetic resonance to name your business makes it a lot catchier and easier to remember. For instance, sticking to 1-3 syllables can ensure that your title rolls off the tongue.
Because startups demand unique and inspiring names that are optimized for growth, it's often very difficult for founders to use the same basic naming techniques that they would use for other titles.
You can't just choose words that describe what your business does and string them together into a name. Brainstorming sessions are unlikely to generate a lot of potentials, and generic name generating tools are an absolute no-go.
So, how do you make sure that you're looking at good startup names for your brand?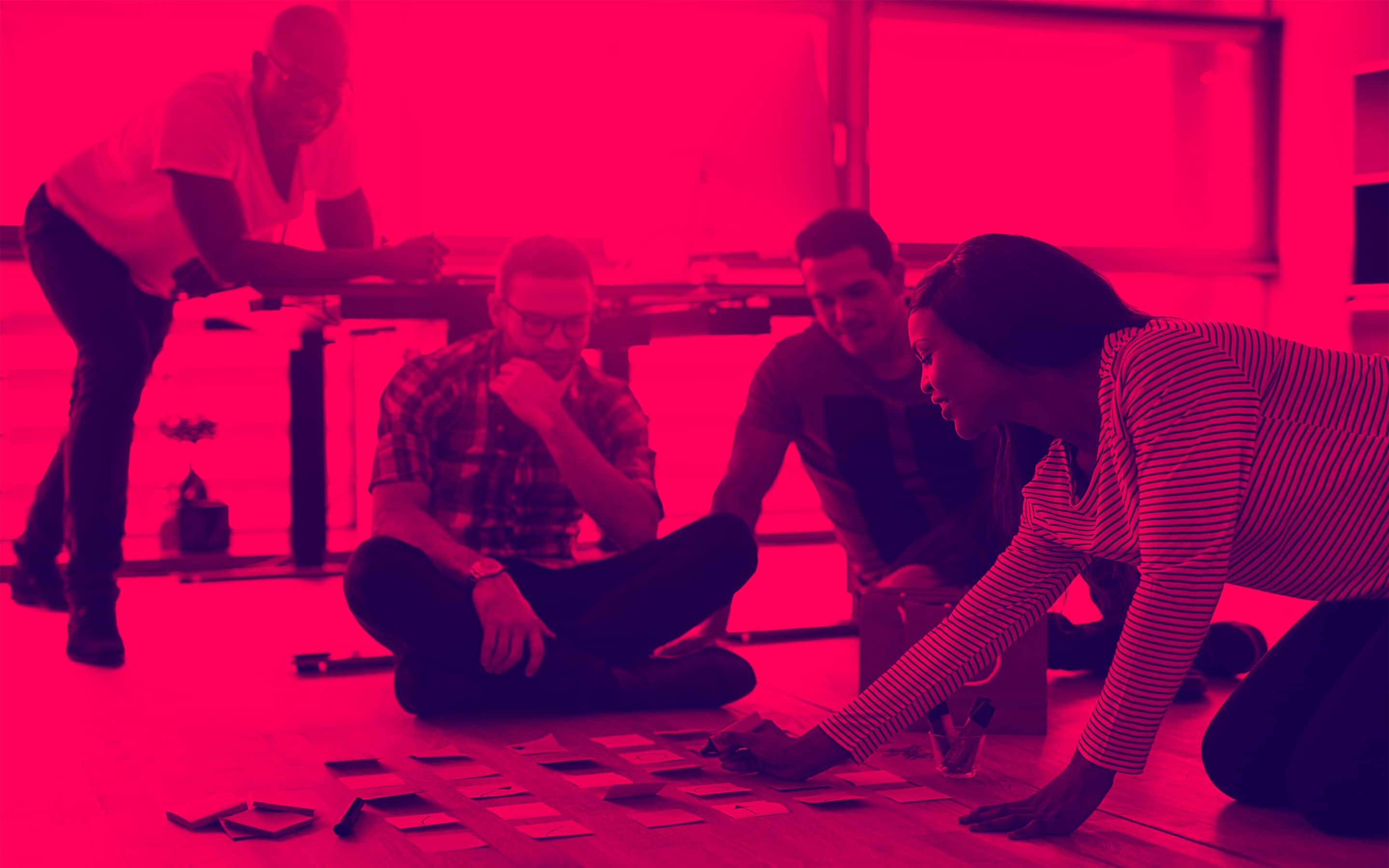 Finding the best startup names: Getting started
The extra demands in the process of naming a startup mean that choosing the right title is rarely easy. Some of the most successful business leaders in the world today struggled to find the right name to begin with. Even Jeff Bezos, owner of the biggest marketplace in the world, played with the idea of "Cadabra" before he jumped over to the title "Amazon."
The first thing you'll need to do when naming your startup is recognise that the process is going to be tough. Unless you have some extra support from a professional, it's going to take time. You may even spend months just trying to find a startup name. Rather than rushing through the process, remember to:
1. Keep your goals in mind
When you're embarking on a new business adventure, and having a hard time finding a startup name that's suitable for your company, you'll need to look at your goals to keep you moving in the right direction. If you begin the naming process by visualising the kind of company that you want to build, then you'll be more likely to achieve success.
For instance, start by asking yourself what you want your potential customers to know about your business as soon as they see your brand name. Do you want to convey speed and convenience like "Slack," or something transformative like "Uber"? Keeping your goals in mind will help you to sidestep unsuitable names.
Once you have a goal in mind for naming your startup, you can begin to build a creative brief for what you want to achieve. This brief or statement will guide you and your team when you're coming up with name ideas. Think of it as a kind of filter to sift potential monikers through as you discover them. Your criteria might include:
We need a name that conveys our values of connectivity, speed, and efficiency.
We need a name that's evocative and creative, rather than descriptive.
Our title specifically needs to appeal to people in the millennial and Gen Z groups.
We need a sophisticated name that helps people to trust us.
Our name needs to be short enough to fit on an app, or appear in small spaces.
While you're writing a list of the crucial things that your startup name needs to include, don't forget to address the things you want to avoid too. For instance, startup name ideas should never be too generic or similar to anything else on the marketplace.
3. Choose evocative over descriptive
Every company wants to convey meaning with its business name. However, it's important not to get too obvious when you're naming a startup. Remember that people expect creativity and forward-thinking practices from startups. A generic name like "NY Computers" won't get you the rapid growth you need. That's why it's important to choose evocative terms over descriptive ones.
A name like Apple, for instance, immediately tells customers to expect something fresh and creative from their favorite technology company. When coming up with startup name ideas, try to make a list of titles that create immediate thoughts and feelings in your customers, and shareholders, without being too obvious.
As mentioned above, startups are all about strong and rapid growth. It's hard to achieve that kind of success if you're dealing with a lawsuit because you're using a name that has already been trademarked. There are literally millions of businesses in the world today, and endless pre-trademarked names as a result.
Before you and your team commit to a name, do a quick Google search and look for your title in the Companies House website to ensure that it's not already taken. Since a lot of startup brands also rely heavily on their digital presences to grow, remember to check social media too. You should be able to claim your business name on every platform you're going to use.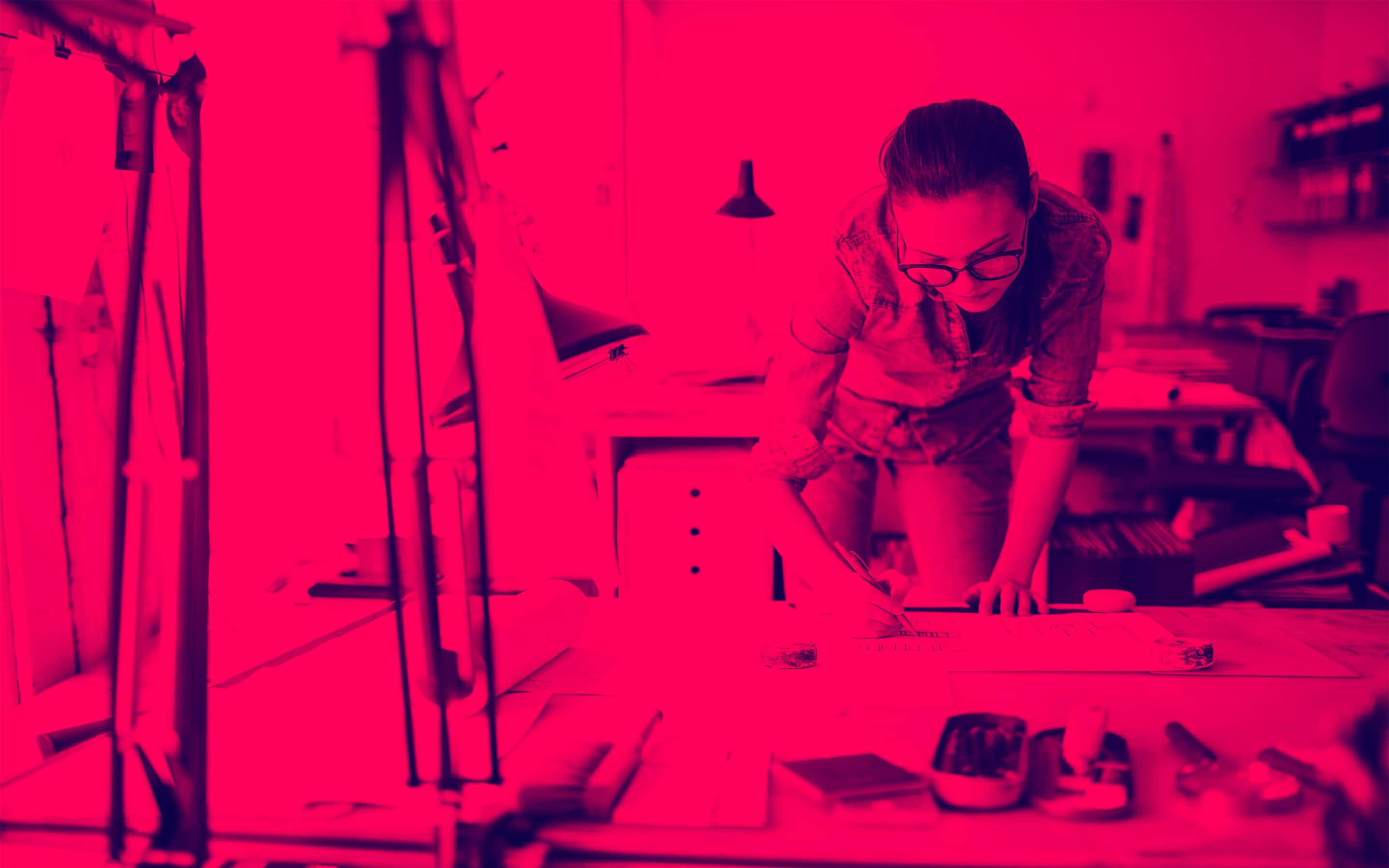 Top tips for naming a startup
Just like any exceptional company name, good startup names can supplement your business.
The right name isn't just a way for customers to identify you. If you choose a title that's perfectly suited to your brand, you could find that it acts as the fuel you need for rapid growth.
Great business names help customers to understand the brand that they're working with from day one. For instance, the initial clients of Uber might not have known that they were dealing with a ride sharing service, but they did know that they were encountering a brand that was new and innovative.
Naming your startup with the right title can be a valuable asset to your business, helping you to reach some of your most valuable corporate goals. Your name even helps with abstract accomplishments, like developing brand recognition over time. Here's how you can make sure that you begin on the right track.
1. Find inspiration wherever you can
Choosing a creative startup name is going to require a lot more than just one or two brainstorming sessions. You'll need some in-depth research to guide you. Our advice is to start by looking at your market and your competition. If you've followed the guidelines we gave above, then you'll already have a set of criteria to keep in mind that helps you to understand your startup.
Compare your criteria against other companies and see how they've brought different concepts to life with their startup names. If there are any businesses out there that are very similar to you, then your goal should be to make sure that you're as different from them with your name as possible. Look at Pepsi and Coca-Cola; for instance, they both sell very similar beverages, but their brands and names are entirely different.
As you research your competition, think about your target market and the kind of language they use each day. Keeping the three pillars of brand, competition, and audience in mind will help you to develop an inspiration deck of words, feelings, and ideas that need to exist in your name.
2. Follow the basic rules of naming
As we mentioned above, naming a startup isn't exactly the same as naming a business. Generally, you'll need to stick to creative and evocative terms to help generate some of the buzz that your startup needs. However, that doesn't mean that you shouldn't be adhering to the basic rules of naming. For instance:
Keep names short and sweet: The best titles always roll off the tongue. Your customers and clients shouldn't have to struggle to say your name in a single breath. Think about Nike, YouTube, or Instagram for instance. Avoid names that sound like a sentence. Not only will a short name make your company more memorable, but it will also lend itself well to software, apps, and other digital assets too.
Make it sound good: Your name needs to sound amazing when people read it out loud. If people are inspired and intrigued from the moment that they hear your moniker, they'll be more likely to do their research and find out more.
Avoid sounds-like syndrome: As tempting as it may be to borrow some of the success of another company in your industry, don't just pick a name that sounds like another similar company. We had a string of startups that did this with the arrival of Tumblr and Tinder. Names that sound like other companies are confusing, and they can touch on copyright infringement in some cases.
3. Get feedback for your names
Finally, no-one ever said that you had to go about naming your startup alone. You can even choose to hand the most complicated parts of the process over to a professional naming company. Here at Naimeo, we can offer a wide range of startup names, so you can move past the brainstorming and planning stages a lot faster.
Once you've picked some startup name ideas that appeal to you, make sure that you don't just make your choice based on what you like most. Run your name by potential customers who have already shown interest in your service or product. Send a list of possible titles to your stakeholders and see which ones they respond to best.
Think about the kind of business you're running and what people expect from you. Certain sounds just don't make sense in the often tech-infused startup world. If you're not sure, run your names past your team members and see what they think. Give yourself as many insights to work with as possible, so you can see how different people really react to your name.
Mistakes to avoid when choosing a startup names
Just as there are golden rules to follow when naming a startup, there are potential mistakes to avoid too. For every unforgettable brand name out there, there are countless companies that have simply missed the mark.
Since your startup name is the foundation from which you build an effective and lucrative company, we've put together a quick list of the top 3 mistakes that you absolutely need to avoid when selecting the right title.
Mistake 1: Choosing a limiting name
Above, we mentioned that evocative names are usually more effective than descriptive titles when it comes to choosing the best startup names. Part of the reason for this is that people expect something unique from a startup. Another reason that descriptive names aren't always the right answer however, is that they often limit your company.
A startup is a brand that's ready for exceptional growth from day one. While you might start off selling software in New York, calling yourself the NY Software Company won't make much sense when you rapidly scale into other parts of the world – at the same time, naming yourself after a particular product that you sell limits your company's ability to pivot, like most startups do.
Take a look at Amazon for instance. If Bezos had named his business "The Online Bookstore" it never would have achieved the incredible success that it has today. Don't just tell people what you do, use your startup name to tell people what you are.
Mistake 2: Picking a meaningless name
Another major mistake that business leaders make when naming a startup, is going too creative. Sometimes, when you're struggling to find the right name for your company, it's tempting to go with a random selection of sounds and syllables. After all, creating a name like that would make it much easier for you to get a trademark for your title.
Unfortunately, a name has a lot of meaning for a growing startup. It's how you convince your audience to take a chance on a concept or product that may not have existed before. When Google choose the name "Googol" for their business, they were obviously conveying ideas of scale.
When the title was misspelled to "Google," it took on a more playful and welcoming personality, which helped Google to become the world's biggest search engine.
Mistake 3: Using a name that isn't catchy enough
Every business wants a name that's going to resonate with their customers and transform them into a memorable brand. For startups, that means thinking outside of the box and avoiding the mundane. You need a name that's not only unique; it's catchy and compelling too.
Catchiness is a subjective descriptor, but you'll be able to tell straight away whether your moniker is catchy when you see how easily it rolls off your tongue. The best startup names stick in the front of the mind and feel easy to say. Running your title by a wide range of people and getting feedback will help you to figure out if you're making the right choice.
While you're working on naming your startup, remember to look for something that you feel comfortable with as a business owner too. Remember, if you're not happy with the name, or don't feel a connection to it, then it's not going to work for you in the long-term. If you're not sure that you're fully sold on your name yet, try sleeping on it and seeing how you feel the next day.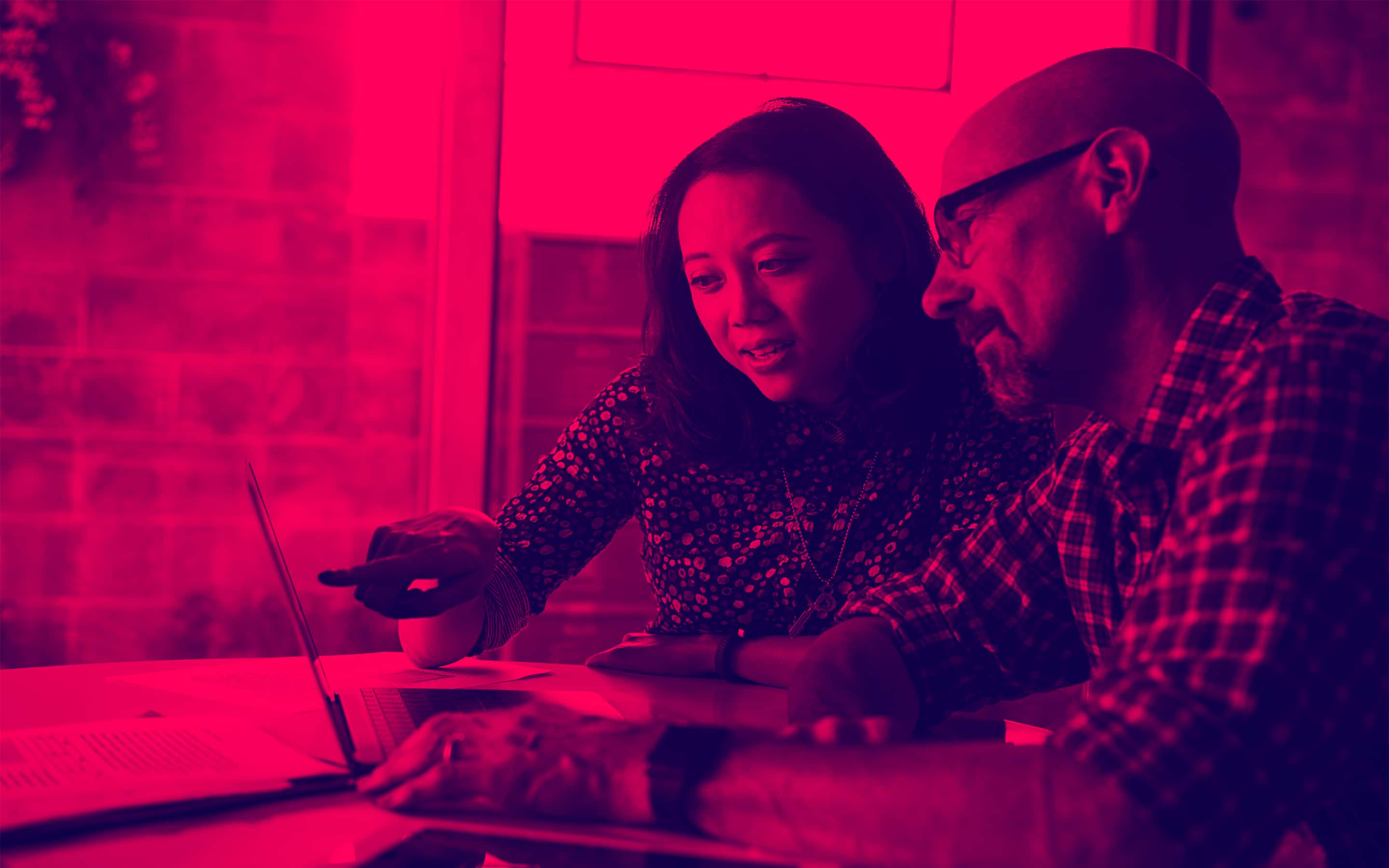 How to make finding good startup names easier
Choosing a name for any business is rarely an easy process.
As countless titles continue to get trademarked and copyrighted around the world, many of the best options will already be taken by the time you launch your company. Startup name ideas can also be particularly challenging to come by because they come with extra demands.
Your startup name needs to be unique, modern, and attractive. A basic generic name or descriptive term just isn't going to cut it. Fortunately, if the idea of trying to find a startup name is enough to fill you with panic, you can always consider making life easier for yourself by working with Naimeo instead.
We have pre-created collections of exceptional startup titles that you can choose from to help your brand grow. Let us handle the process of coming up with startup names for you, and you'll even get a .com domain and logo placeholder as part of the package.
Launching a successful startup is a challenging experience – let Naimeo handle one of the most important aspects of building your new brand.
To get ahead. Get a great name. From Naimeo.