Every company is different. That's why every brand needs a unique business name.
In a world that's saturated in competing organisations, all struggling to earn the same attention both online and offline, you need a reliable way to stand out.
While you might prefer blending into the crowd in your personal life, there's no space for a wallflower when there are around 200 million registered firms across the globe. 
Most savvy entrepreneurs know that planning and launching a startup requires a great deal of strategy. Before you even start your new product or service, you'll need to think carefully about the image you want to portray to potential customers, shareholders, and even employees. 
One of the quickest, and easiest ways to set yourself apart from the crowd is with unique business names. 
Why?
As one of the first brand assets that your community will encounter, your business name can make or break your chances of success. Amazing names lead to unforgettable brand experiences, attract consumer attention, and improve the memorability of your organisation. 
Used correctly, unique names for a business can become valuable communication assets. They tell your audience who you are, what you stand for, and why you're a better choice than your competitors. 
With catchy, creative, and unique business names, you set yourself up for long-term success.
The essential features of unique business names
Unique business names are masterpieces of language. 
In a single word, unique names can capture the essence and soul of a company. They attract the attention of your target audience and let them know why they should pay attention to your brand. 
Of course, effectively naming a company is far from a simple process. 
Coming up with a list of impressive ideas for your moniker is one of the toughest creative practices in launching a business. After all, there are so many different letters, sounds and even words to choose from. How do you know which title is going to have the right impact?
When you're searching for unique names for a business, the type of brand name you choose will be crucial. For instance, invented names are usually much more likely to be the one-and-only. Names that build on pre-existing words are often already in use. What's more, according to trademark restrictions, you won't be able to claim ownership of a generic term. That means that any business can come along and damage the exclusivity of your name. 
Verizon, Kodak, and Exxon all discovered the benefits of invented names when they were launching their organisations. However, as repetitive titles like Flickr and Tinder go to show, there are still extra steps you may need to take when browsing through unique business name ideas – even if you opt for an invented term. 
For instance, to improve your chances of an extraordinary identity:
Research your competitors: The only way to ensure that your title isn't too similar to something else in your market, is to do your research. While it's tempting to follow the trends if you notice other companies gaining popularity with a particular naming style – don't just be one of the crowd. Find a unique name that sets you apart instead.

 

Don't use your own name: If you name your business after yourself, you're already copying something – your own identity. Additionally, there's nothing to guarantee that someone else doesn't have the same name as you. Remember that your name doesn't communicate anything about your business to your competitors, and it won't mean much to your potential customers. Avoid the obvious self-named album approach and look for unique business name ideas with emotional meaning.

 

Don't be too descriptive: Descriptive names have their benefits. They make it easier for your customers to understand what you do. However, they're also highly generic and difficult to trademark. The more descriptive you get, the more likely it is that you'll restrict your future growth too. Focusing your name on a specific product, service, or even location will stop your brand from growing naturally into new spaces.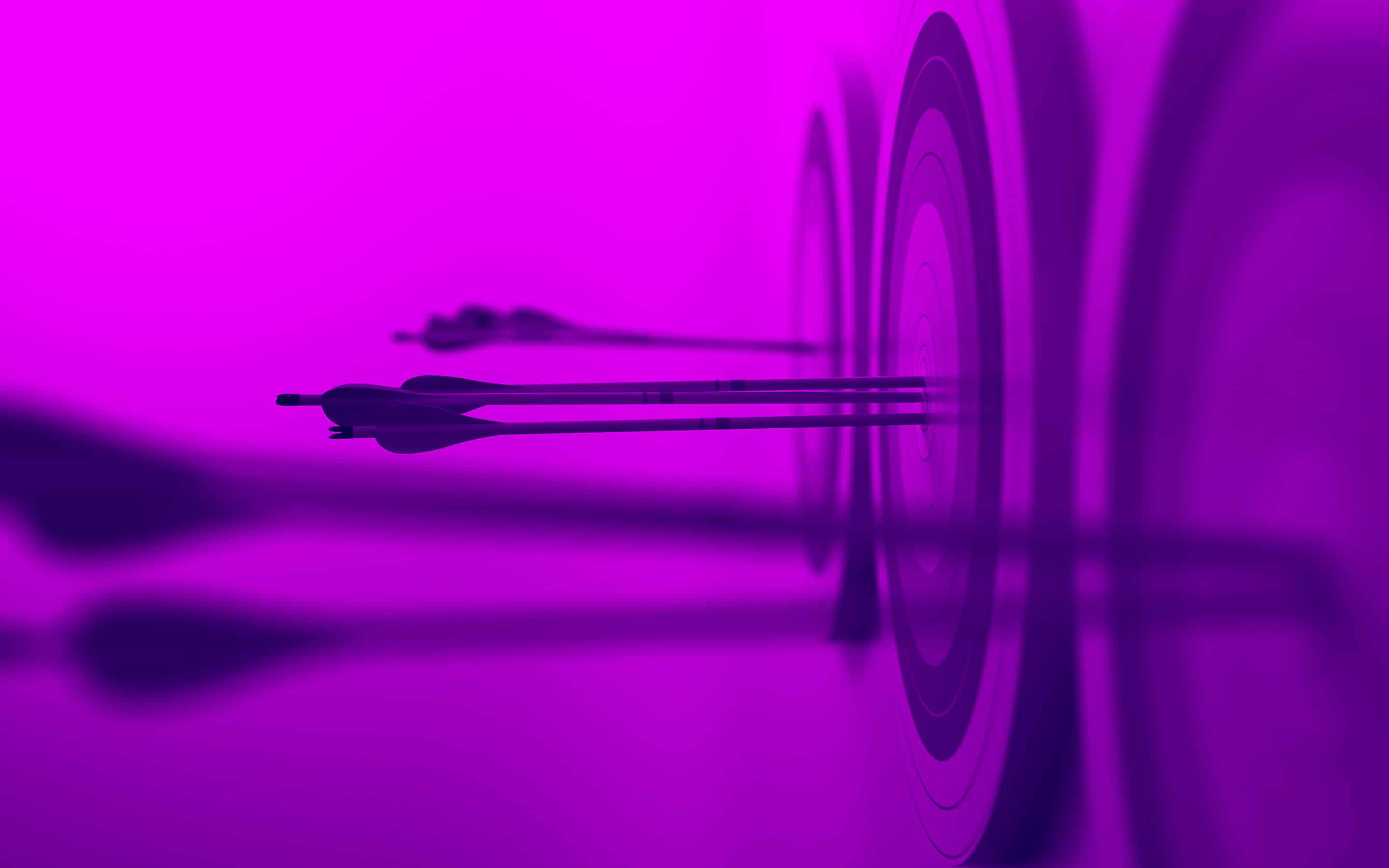 Performing due diligence with unique business name ideas
Finding unique names for business purposes isn't just about being creative. 
First and foremost, you'll want a title that's going to set you apart from the crowd and show your customers what makes you special. However, unique business names also have another benefit to consider. They stop you from facing any unwanted trademark infringement disputes, or copyright issues. 
When you choose a truly singular and unprecedented name for your business, you select a title that's free, and ready to trademark. The name should have no prior baggage, which means that it can't exist as part of the language of any community you want to sell to. After all, a title that features existing words isn't truly unique. Although it is possible to create new words based on the terms your audience might be familiar with. 
Additionally, the best unique business names are also free from any trademark restrictions. For instance, if you were a computer company, then you'd have a much harder time claiming ownership of the name "Barry's Computers" than you would acquiring a name like "Moniterio."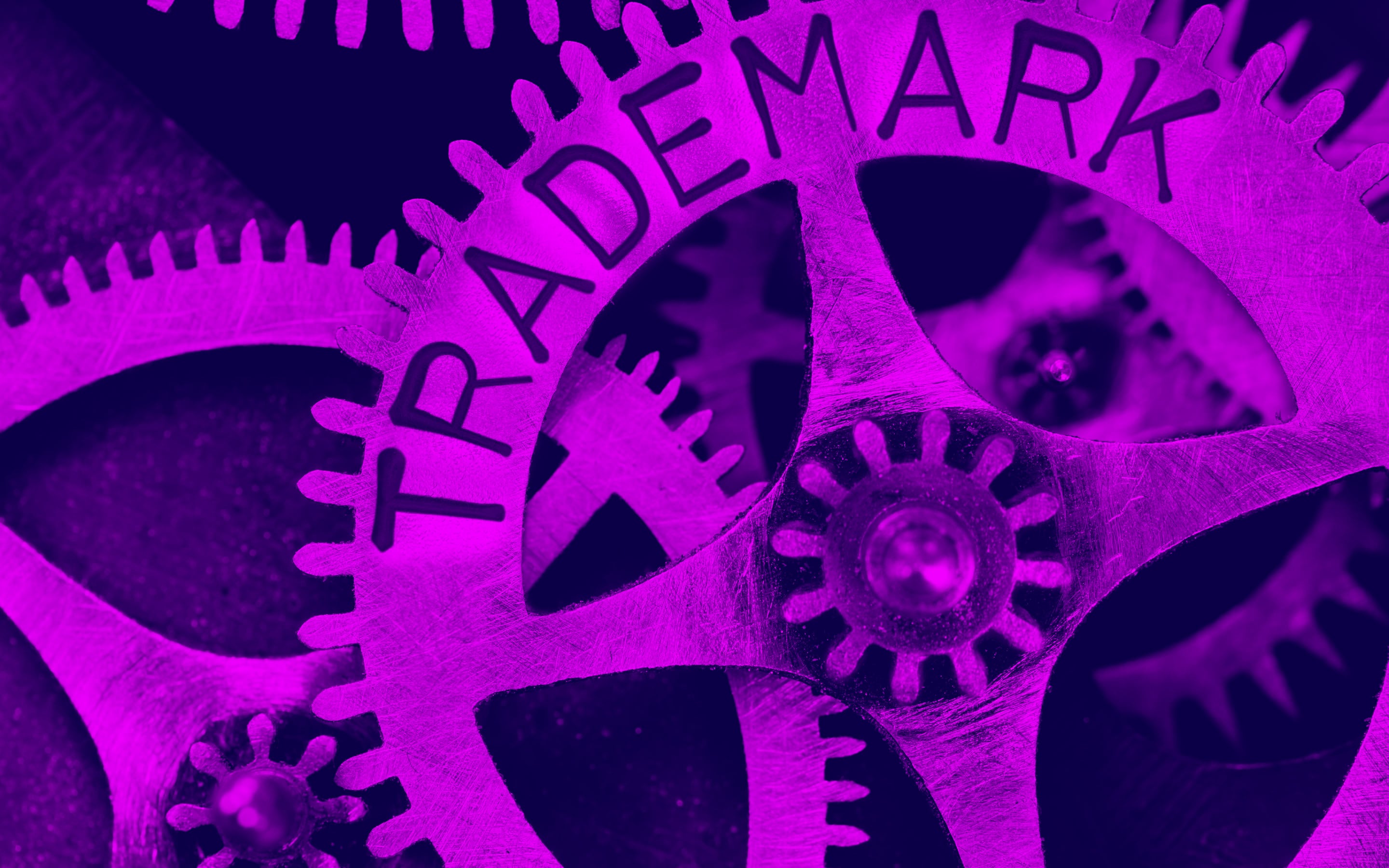 So, why do you need trademarks? 
Choosing a title that you can trademark means that you're less likely to run into legal issues when you first launch your company. What's more, you can rest assured that other people won't be able to come and steal your hard-earned identity. Once your business name is trademarked, it will be yours alone to use and brand. If anyone else tries to swoop in and access your name in the future, you'll be within your rights to take legal action. 
Unique business name ideas also come with the benefit of a completely focused and dedicated audience. You won't be sharing your community with a group of people who stumble onto your website while looking for another organisation. The people who find you will be the consumers that genuinely want to connect with your brand. While you might not get as much traffic straight away as a company that uses a generic term, like "Barry's Computers," the prospects that do find you will be the ones with the most value to offer. 
The value of individuality is why it's so important to perform the right due diligence with your list of unique business names. Make sure that the title you're investing in doesn't just come with an available .com domain. It also needs to be open to trademarks in your local area, and any other market you'd like to sell in. 
How to create a list of unique business names
Naming anything is a complicated process.
Whether you're choosing a title for your product, a person, or even your new puppy – you're going to have a challenge ahead. 
The difference is, while most people don't judge a person (or dog) by their name, they will form opinions about your company based on your title. Something as simple as the wrong combination of letters, or a sound that your customer doesn't like, can damage your bottom line immediately. That means that you're in trouble long before you have an opportunity to show off your products and services. 
As more companies emerge online, finding unique business name ideas is becoming increasingly difficult. Most generic terms are already taken – and even if they weren't, they might not be the best bet for your brand. 
So, how exactly do you set your list up for success?
1. Keep your brand goals in mind
Often, the best unique business name ideas are memorable because they're also meaningful. Before you begin sorting through unique business names examples, consider what kind of goals you want to achieve as a company. How would you like to present yourself and your personality to your target audience? 
Your name is how you present your customers and stakeholders with instant information about your business. Don't get caught up in thinking that means you have to include information about your products in your title though. Instead, consider what kind of emotions and ideas you want to convey. For instance, you might decide that you'd like your name to be:
Modern.
Sophisticated.
Fun and friendly.
Unusual.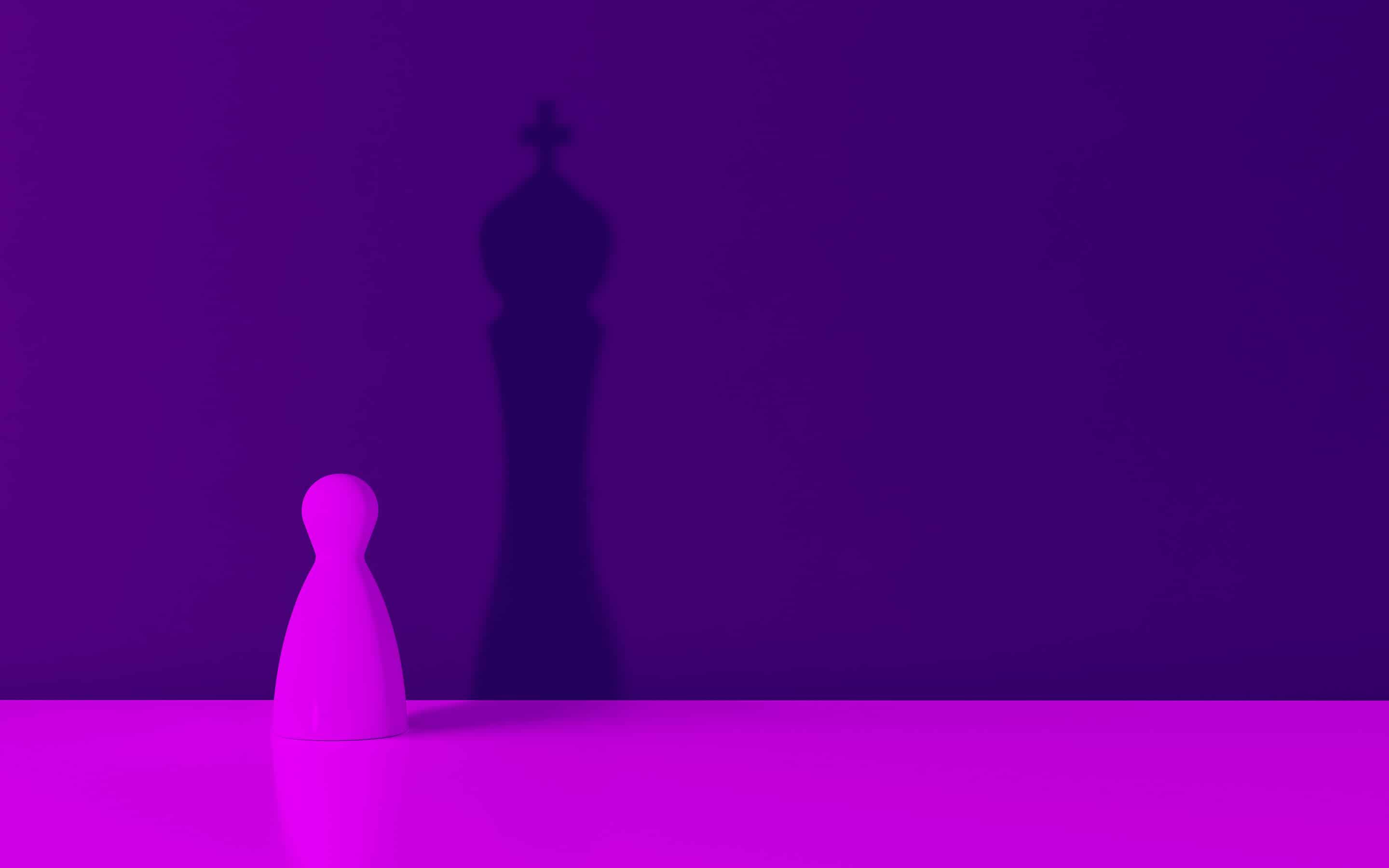 2. Be original (take some risks)
One of the main reasons that companies struggle with unique names for a business is that they're unwilling to take risks. Descriptive names allow you to tell your target audience what you do immediately. They also make it slightly easier to rank online, if you're looking to take advantage of the benefits of SEO. However, they don't say much about the soul and essence of your brand. 
On the other hand, original and invented terms are harder to come up with, and a lot more subtle than descriptive names. While they have their challenges, invented terms are also the best way to make sure that you're coming up with genuinely unique business names. If you're creating a word from scratch or designing an evocative term, then there's less chance that someone will have already used it.
3. Make sure it's user-friendly
A common mistake that brands make when trying to find unique business name ideas is coming up with something too complex. They assume that adding more letters or giving a word a bizarre spelling will make it easier to brand and trademark. To some extent, they're right. A crazy 11-letter word that no-one knows how to pronounce and spell will probably be available to trademark. However, it won't send customers to your business. 
Don't become so obsessed with your need to find unique business names, that you forget about making your title as user-friendly as possible. The easier your business name is to spell, say, and share with others, the better your brand will grow. Consider testing the word you choose in different mediums, and with a range of people in your team to see how they feel about it before you commit.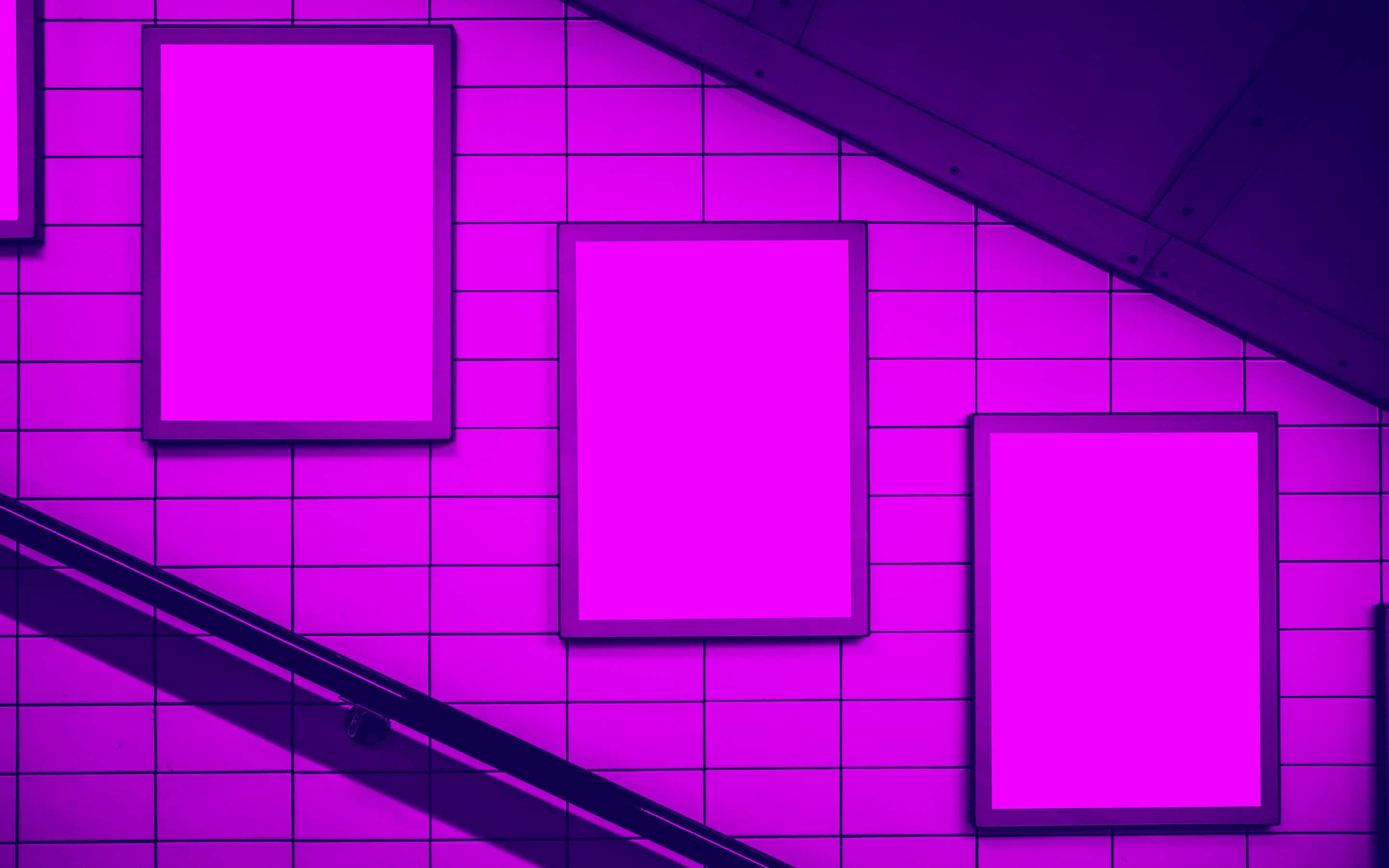 How famous brands found their unique names for business
When you're first forming a new company, it's difficult to understand just how difficult naming can be. 
Need proof?
As a specialist naming company, we've spoken to hundreds of business leaders who simply assumed that they'd be able to think of a unique business name at the last minute – when they were ready to launch their brand. There are also countless examples of companies out there that have been forced to change their name after realising that they'd made a mistake first time around. Dime bar became Daim bar, Jif became Cif, Marathons became Snickers. 
However, with the right strategy in place, it is possible to find unique business name ideas that can stand the test of time. Here are some unique business names examples to consider, and where they came up with their one-of-a-kind monikers.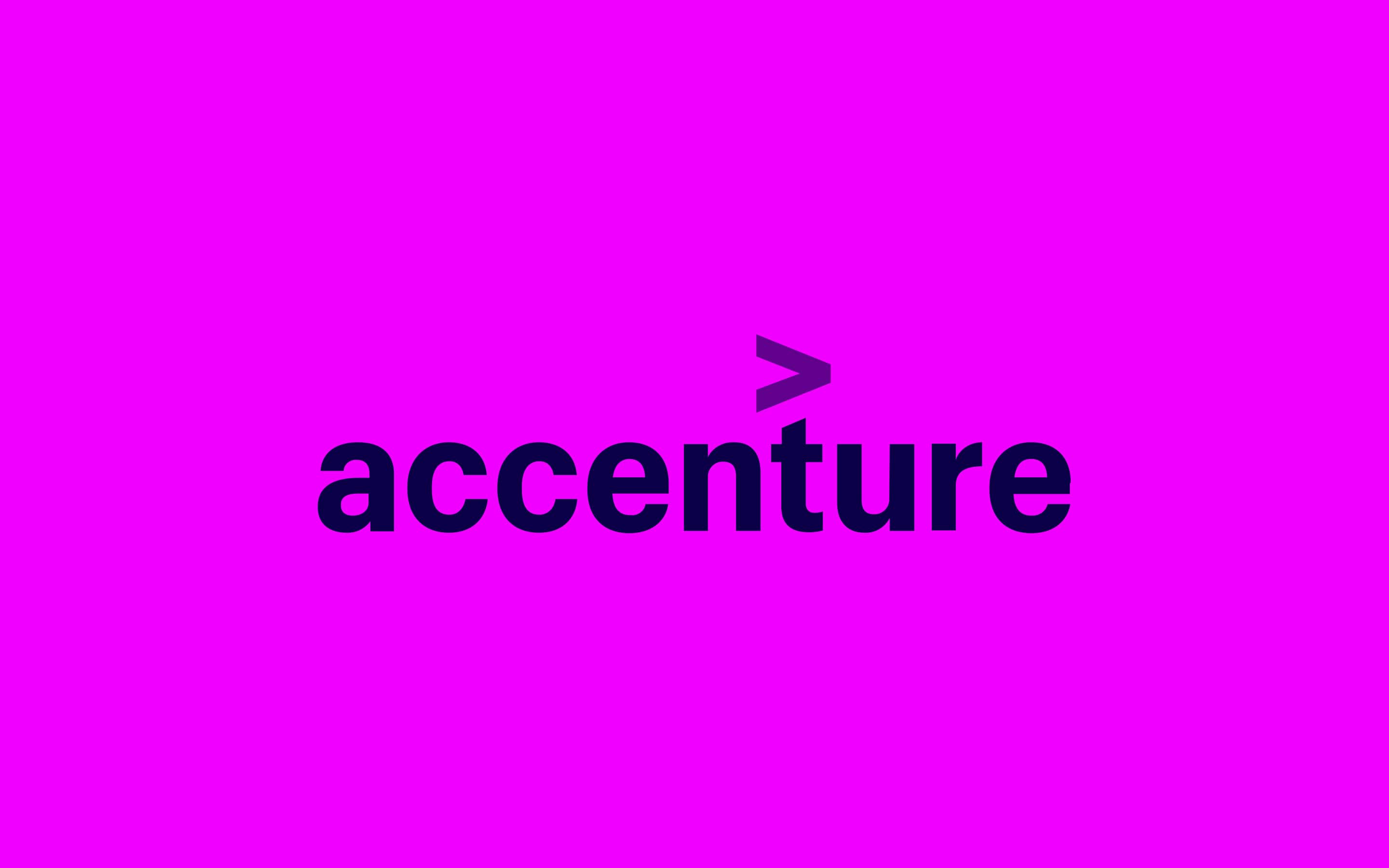 Accenture is one of those companies we mentioned above, that decided to change their name after a little while in business. The name of the organisation changed from "Anderson Consulting," to the far more impressive Accenture in 2001. 
Like many unique business names, the term "Accenture" seemed strange at first, but it had a lasting impact on the organisations' target audience. Based on the words "Future" and "Accent," the company was able to convey individualism and modernism in a single authoritative word.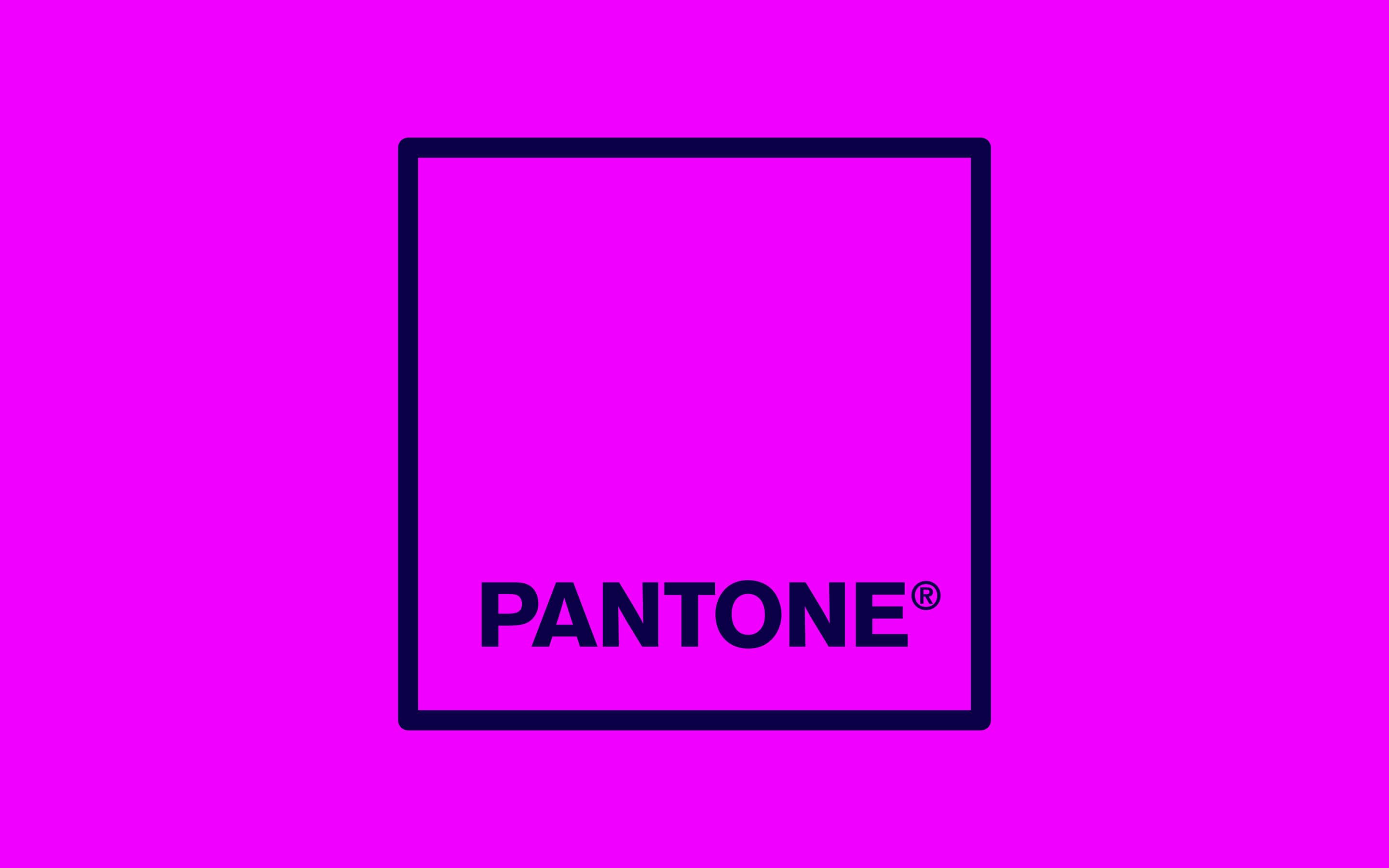 If you work in the creative, or artistic industries, then you've probably heard of the Pantone colour system. However, have you ever considered the origins of this unique business name? Pantone comes from a combination of the "Pan" prefix – meaning "all," and tone, which refers to the strength of a specific shade. 
Pantone is also a highly sophisticated-sounding word. The elements of the name come together to create a business name that would be credible, even if you didn't know who Pantone was.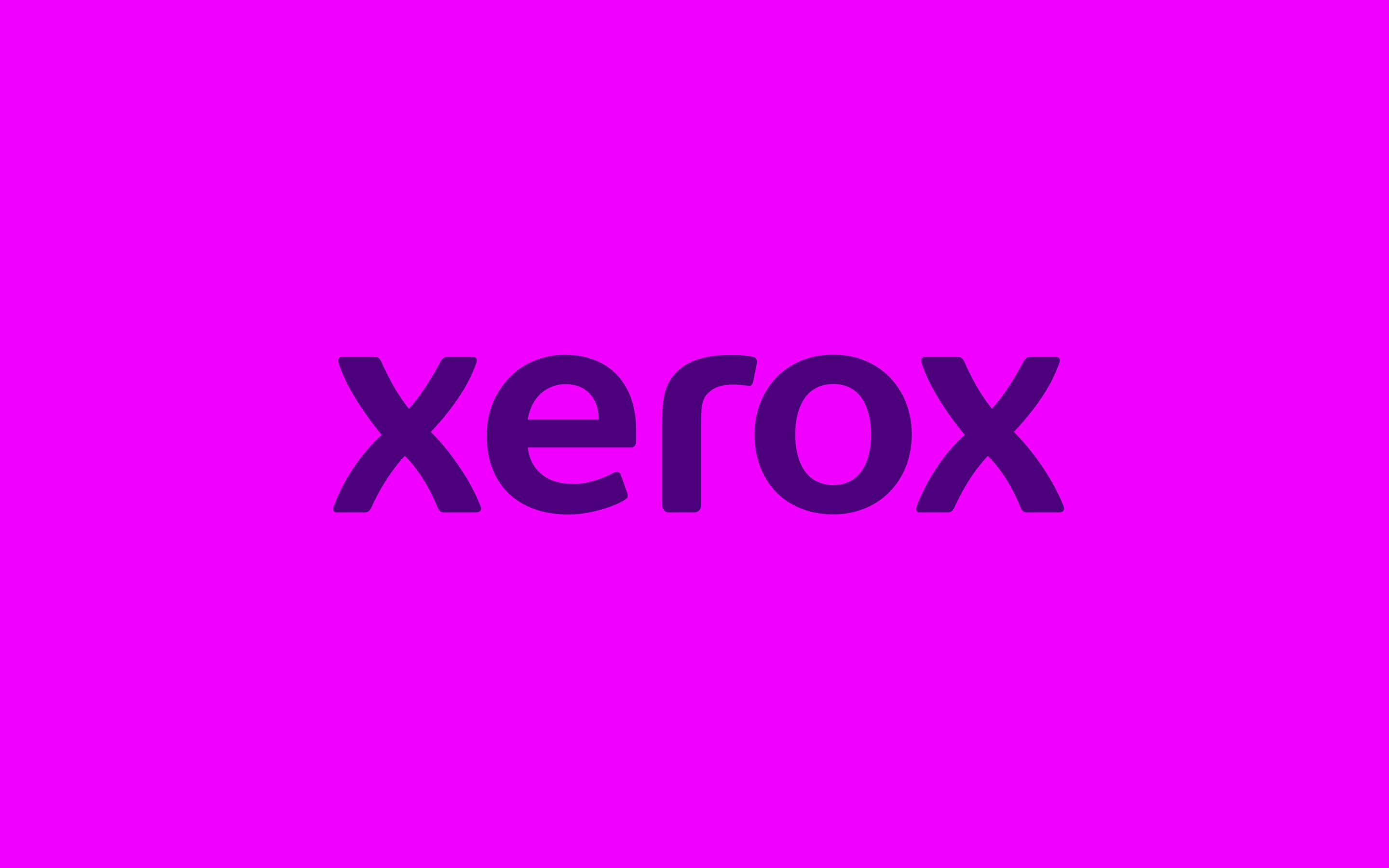 When it comes to unique business names examples, Xerox is a title that shows up frequently. The term Xerox has a pretty clear etymology, as it combines the shortened version of the word "Xerography" with another x. The term "Xerography" refers to the dry copying process used by photocopiers – which makes sense for this organisation. 
Xerox is an excellent example of how unique names for a business can sometimes stem from pre-existing industry words. A little inspiration can go a long way in a creative process like naming.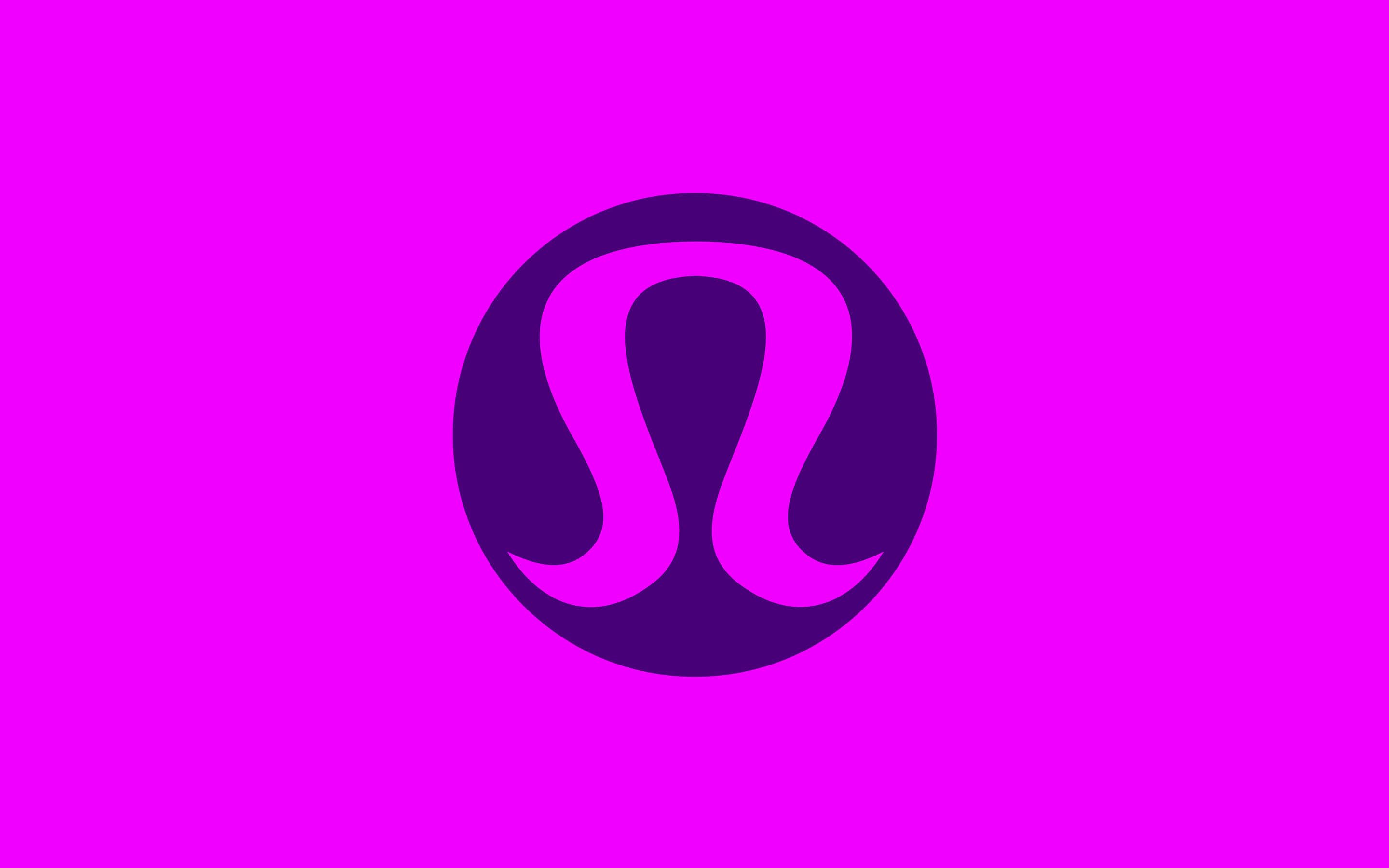 Lululemon has quickly emerged as one of the most popular brands in the yoga and active-wear space. The founder of the company, Chip Wilson, came up with the name because he believed it would be harder for Japanese people to pronounce it. 
The letter "L" doesn't exist in Japanese phonetics, so including three "L's" in a name would make things trickier for a Japanese audience. 
But, why would a business leader make their name intentionally challenging to pronounce?
The simple answer is that Wilson wanted his title to sound as authentically "American" as possible. Beyond that, the word Lululemon doesn't mean anything at all.
Why you need a specialist for unique business name ideas
If the concept of coming up with unique business name ideas is leaving you feeling overwhelmed – you're not alone. Countless companies spend weeks, months, and even years perfecting the title that they decide to use for their organisation. 
While it can be challenging to find a great name regardless of what "style" you're looking for, it's often particularly hard to choose unique names for a business. After all, you need to be able to step into uncharted territory. For many firms, finding an officially "one of a kind" business name is often impossible, without a little bit of extra help.
That's why companies like Naimeo exist. 
We dedicate our time to curating and creating truly unforgettable names for businesses from every industry – so that you can focus on the other elements involved with becoming an entrepreneur. 
Through a careful combination of creativity and scientific technique, we can design singular names, the likes of which the world has never seen. What's more, we're still able to ensure that our invented titles generate the right "vibe" for your organisation.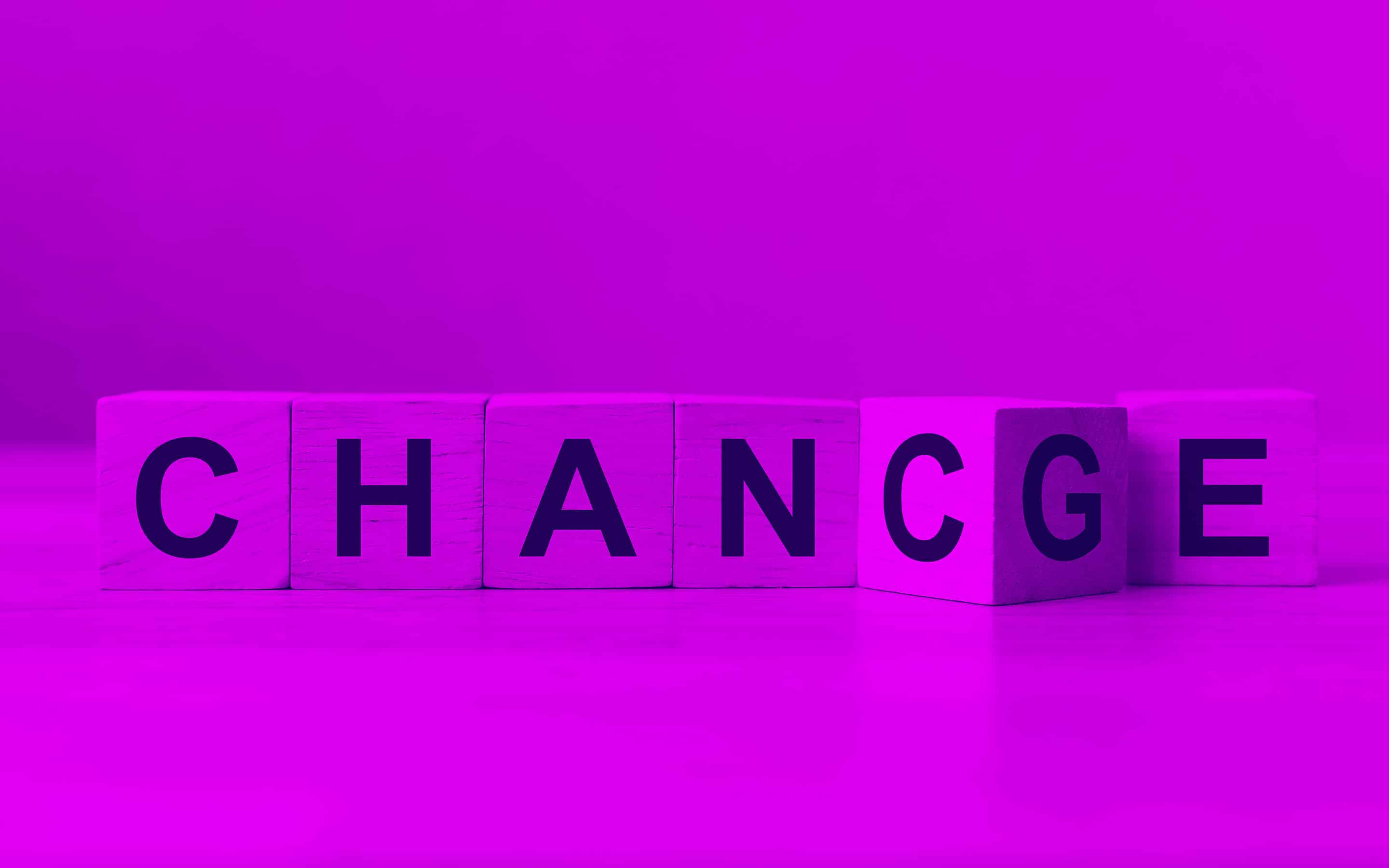 The unique business name ideas that we offer are: 
Memorable: We don't just re-design existing words when coming up with unique names for a business. Our titles are designed using linguistic psychology and in-depth knowledge of language. Because we know how people subconsciously respond to different sounds, we can adjust the impact of our names to ensure that they always create a positive resonance in your target audience. Regardless of the identity that you're trying to develop for your brand, we'll ensure that the name you choose for your business leaves a lasting impression on your customer for all of the right reasons.

 

Full of life: Our names are created to generate buzz for your business. They roll off the tongue easily, which makes them great for word of mouth marketing. What's more, they're capable of taking on a life of their own, representing your brand and helping it to grow across new industries and marketplaces. We believe that the mark of genuinely exceptional unique business names is their ability to evolve and transform according to the needs of your company.

 

Innovative: Naimeo isn't just another faceless online generator that works by mashing words together to create the title that you need. We create brand-new words based on our knowledge of various marketplaces, language, and more. For instance, we know that certain sounds are more likely to engage your audience than others. As lexical innovators, we can tap into the power of sound and symbolism to deliver a true one-of-a-kind experience every time you interact with your audience.

 
What's more, Naimeo's unique business names list also follows all the basic rules of the naming process. Our titles are short, sweet and easy to spell which means they'll look amazing as part of your logo and on your business card design. We even offer tester logos to help you imagine what your brand title might look like in the real world. Additionally, every name that we offer comes pre-packaged with an available .com domain address. This means that you have everything you need to take the first steps in protecting your unique business names.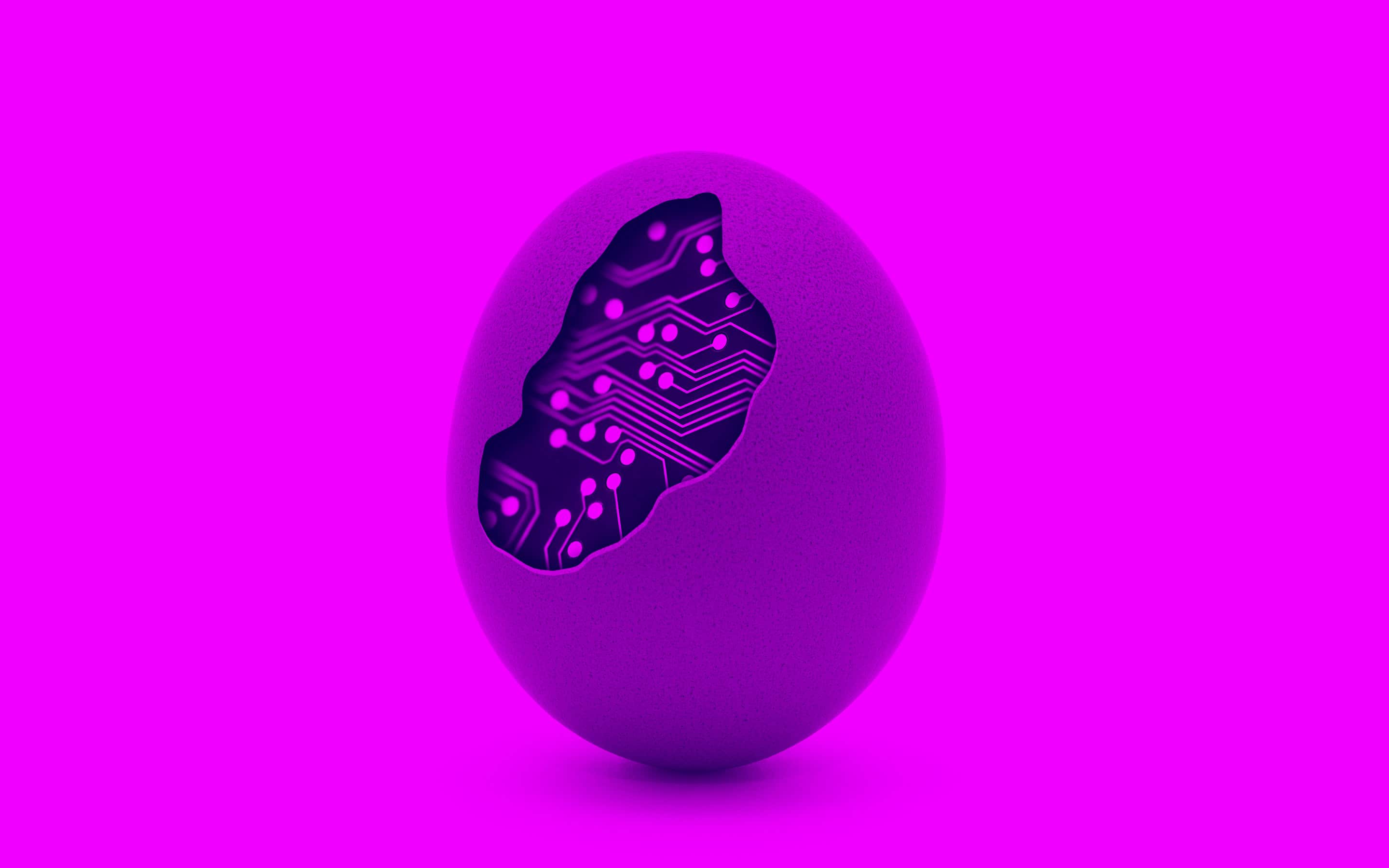 Be a lexical innovator: Choose unique business names
It's more important than ever to be truly unique, in a world that's cluttered with competition.
While your products and services will help to set your organisation apart from the crowd, it will be difficult to attract customers to your company if you don't have something special to identify you in the first place. 
As one of the first assets that your customers will interact with, your name can be the most critical factor in building an incredible brand. 
Let your customers know that you have something truly special to offer, by ensuring that your business name is unique, inspiring, and meaningful. 
With Naimeo, you can find a list of unique business names that are ready for you to brand and own straight away. 
Don't take risks with your title. Make sure that you're the one and only, with Naimeo. 
To get ahead. Get a great name. From Naimeo.