Where have all the good company names gone?
It feels as though searching for the ultimate name today is so much harder than it used to be. Not only is there more competition in the market than ever before, but there are also various other complexities at play. You need a name that's innovative, yet suggestive. A title that can speak to your audience in every language, and across every border.
Studies show that 77% of customers make purchases exclusively according to brand name. On top of that, 90% of your consumers make their purchasing decisions subconsciously. They select products from companies that make them feel good.
For instance, when you're looking for a tablet, you probably ask for an "iPad." When you need a sticky note, you ask for a Post-It. Names have the power to immerse themselves within our everyday use of language. It's no surprise that proper company names can make or break your brand.
The question is, how do you separate the memorable company names from the rest? More importantly, how do you ensure that you don't end up investing lots of cash into a terrible name?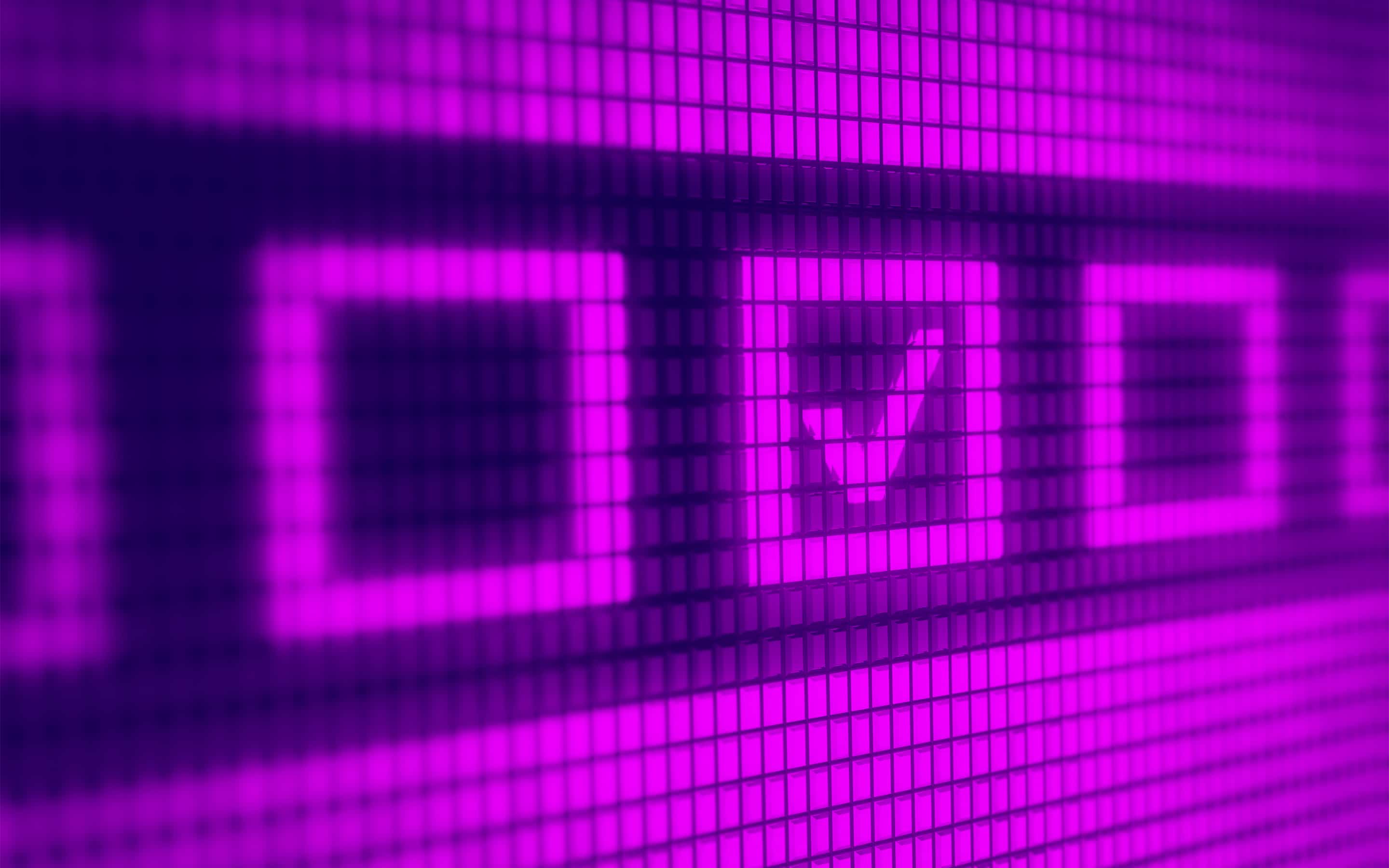 What are good company names? Your naming checklist
Coming up with good company name ideas is easier said than done.
Anyone can sit down with their team and blunder their way through a brainstorming session, but there's no guarantee that you'll get a great name out of it. It takes more to name a company than wedging keywords together or swapping a few letters around in a popular term. For your business name to resonate, you need to know what you're looking for.
So, what are good company names? Everyone has their own preferences. However, the general consensus is that the best titles feature the following characteristics:
1. Good company names are memorable
The best names stick in the minds of your customers like chewing gum. They ensure that you're the first company to come to mind when someone needs a specific product or service. Memorable names are the ones that truly stand the test of time, like Google or Yahoo. To test the "stickiness" of your name, list some options off to your team, and ask them which ones they remember a few days later.
2. Good company names are short and sweet
Studies prove that brevity plays a part in memorability. It's much easier to remember a title with just a couple of syllables than to remember something complicated. Think of some of the biggest companies in the world, like Nike, Twitter, Apple, or Pixar. All of these titles are short, sweet and to the point. Could you imagine what Apple would have been if it had named itself "The Innovative Computer Company"? Try to stick to a name that's two syllables or less.
3. Good company names have visual vigour
Human beings are highly visual creatures. Studies show that we're much more likely to remember the things that we see, rather than the things we hear. When it comes to picking good company name ideas for your organisation, focus on finding something that sparks the imagination. Does the name make you visualise something when you say it? How does it look written down? What kind of style would suit it as a logo?
4. Good company names foster positive brand connections
Words are powerful. The right terms can evoke emotions in your customers. As such, it's often a good idea to choose a company name that conveys your values as a brand. A positive name like "Innocent" tells you everything you need to know about a company before you've ever checked out their products. Ask yourself what your title would make someone feel.
5. Good company names are evocative
One of the biggest challenges in finding good company name ideas is walking the line between a title that's descriptive, and unique. You want your name to convey what you do as a brand, but you don't want it to be obvious. For instance, we chose Naimeo, which highlights our stance as a naming company, without being too on-the-nose.
6. Good company names are website-ready
These days, you need an online presence if you want to thrive in any industry. Unfortunately, with over 1.7 billion websites active online, it's difficult to find a domain name that's not already taken. Your options are limited even more if you want a .com suffix – which is the ultimate choice for brands.
7. Good company names are flexible
Look at some good company names on the market today. Names like Kodak, Amazon, and Uber are useful because they're not limited to any specific service or product. Making sure that your name can extend into any market or geography is crucial. The right title should be able to evolve with your brand.
8. Good company names are safe
Finally, when we say good company name ideas should be safe, we don't mean simple or boring. Names need to be cross-checked for any copyrights or trademarks that might prevent them from being used. Your title also needs extra research to ensure that you're not using a word that translates poorly to a specific demographic. The best names tick all the right boxes, without putting your business in jeopardy.
Good company name examples: Titles to learn from
We've only just begun to scratch the surface of the answer to the question: "What are good company names?"
The truth is that naming is such a complicated and unique art, that there's rarely a single set of rules to follow. If everyone could simply develop a step-by-step naming template and end up with a brandable domain name, we'd never see names like "Carnage Travel" or "Fetal Attraction."
The good news is that it's possible to learn from other organisations. When you're struggling to define what makes a title impressive, you can take a look at some good company names from other businesses. For instance, here are a handful of excellent names, and some insights into what you can learn from them.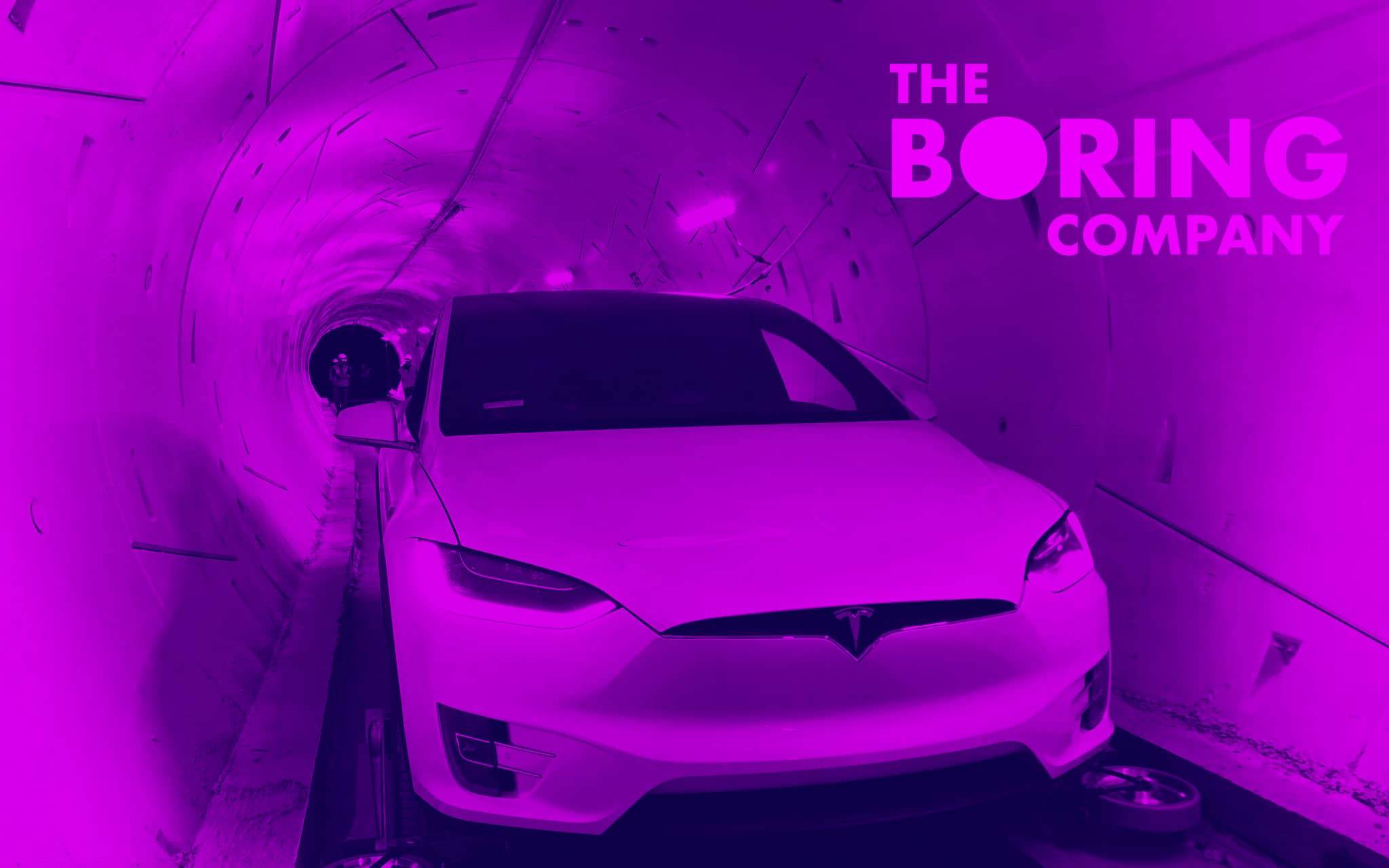 The Boring Company may be a surprising addition to our list of good company name examples. After all, we just got finished telling you that names need to be short and simple. This title stands out as unique because it does something different.
The concept of "The Boring Company" as a name is particularly compelling for a venture designed by Elon Musk, which explores transportation options, and previously sold its own flamethrower. Although a name like The Boring Company wouldn't work for any brand, it's an excellent option for Musk's unique venture.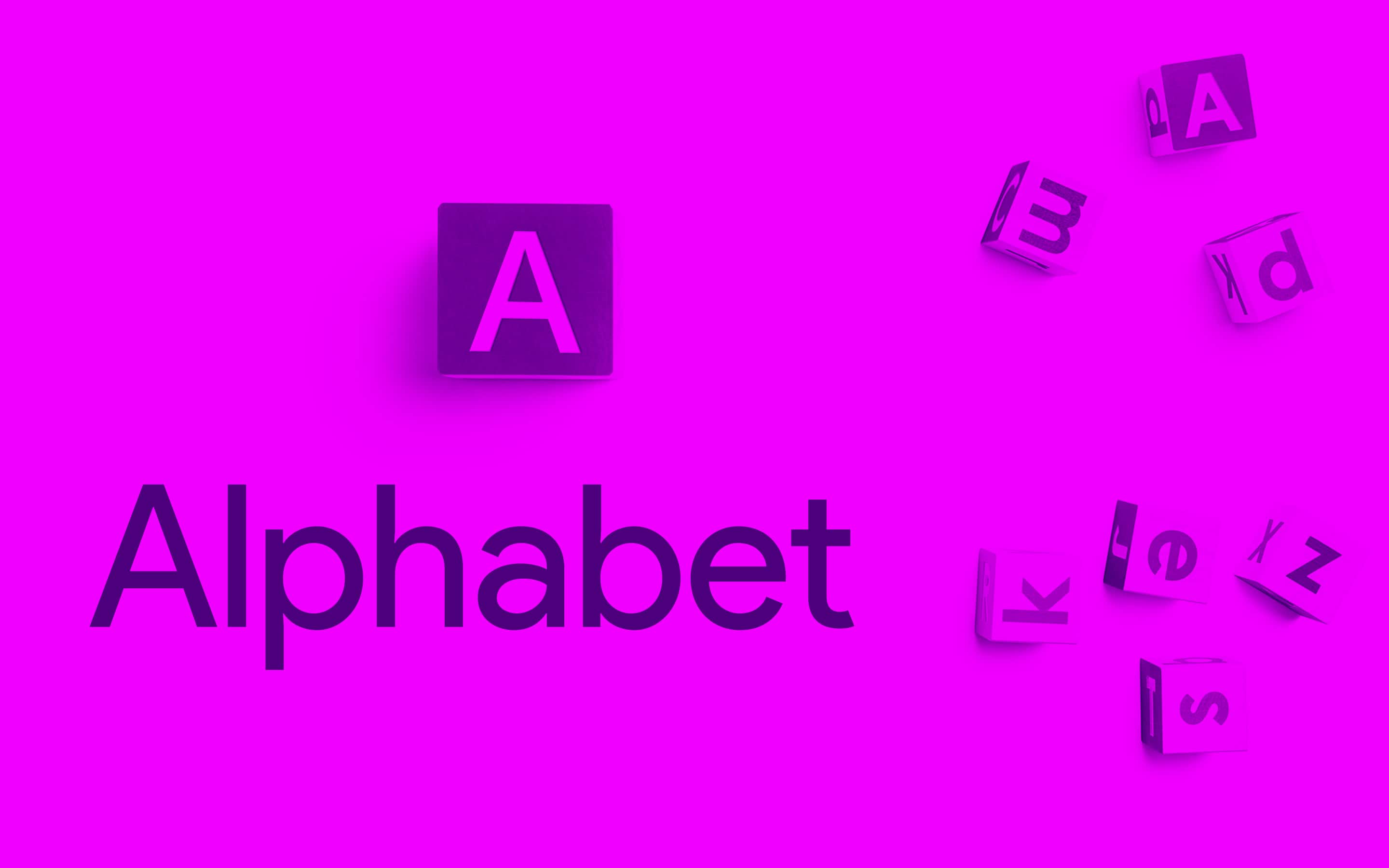 In 2015, the world's favourite search engine, Google launched a new holding company called "Alphabet." The purpose of this brand is to provide consumers with an insight into Google's growing list of investments. While Alphabet doesn't have the same verb potential as Google, it's a fantastic title that highlights what the business does.
It's a whimsical play on the fact that Google has countless smaller brands in its portfolio, including G for Google, N for Nest, and C for Calico.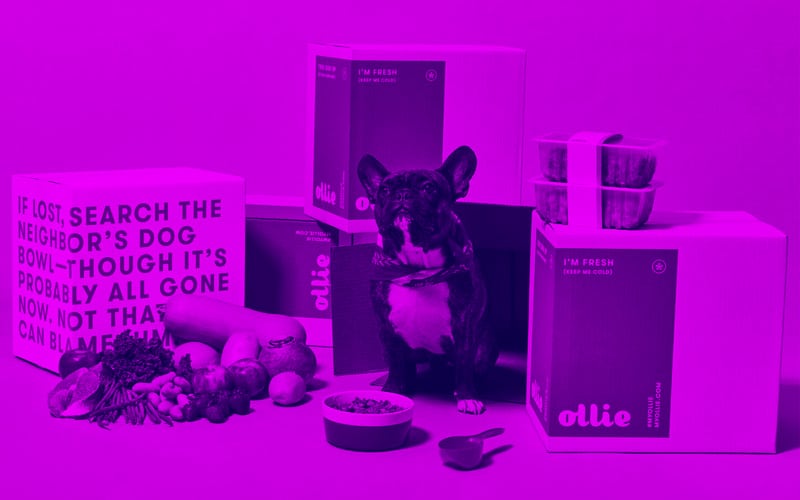 Ollie is the name of a relatively new dog food brand. The thing that makes this title so attractive is how familiar and alive it feels. Ollie is short and sweet, as all good names should be. However, it's also a name that can easily bring to mind the image of a fun and friendly pup.
What's more, by choosing an existing name for their company, Ollie ensures that people are unlikely to have much of a problem spelling or remembering their title.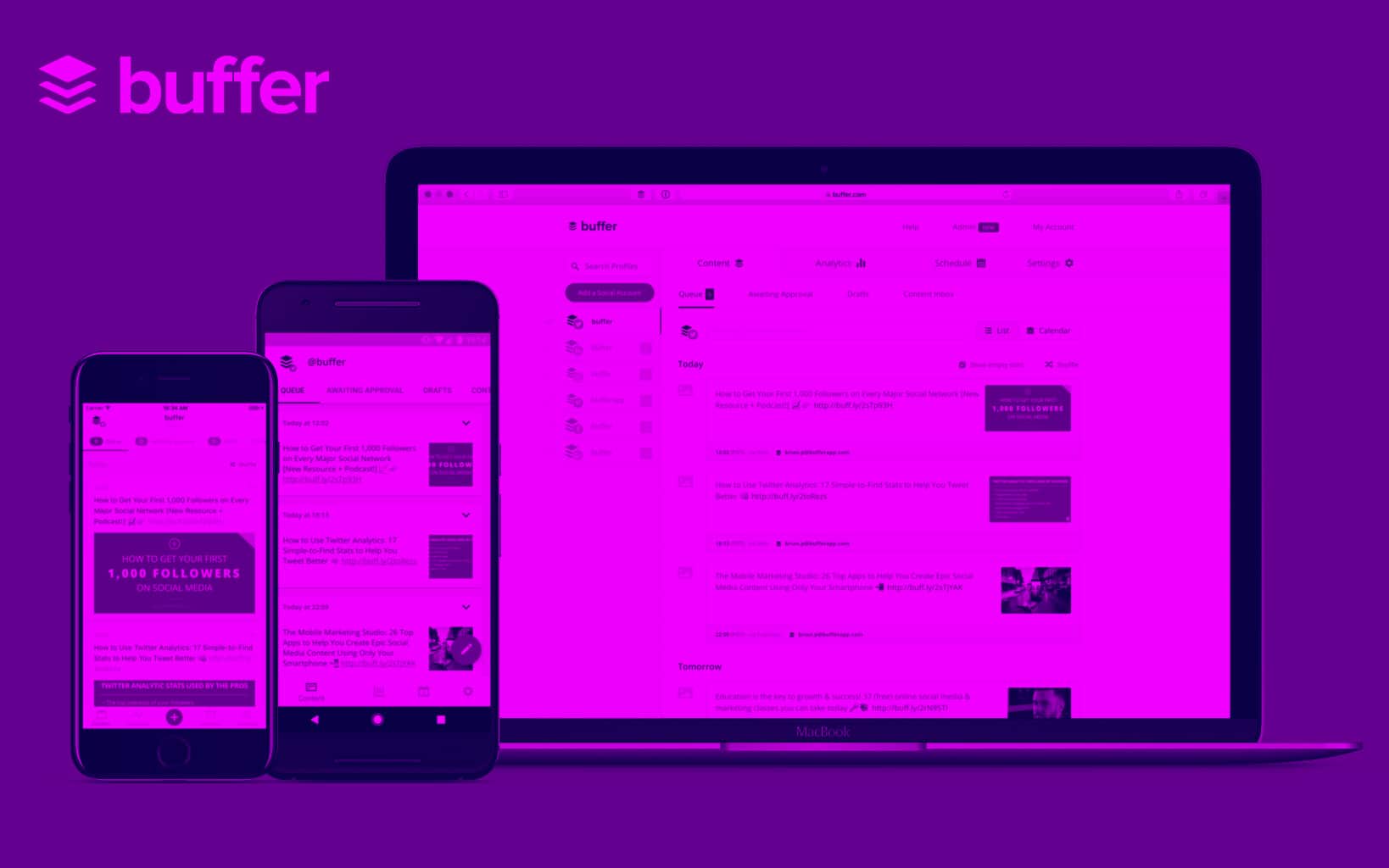 Another example of a short name that captures the audience's attention instantly. Buffer is a compelling, memorable name that describes what the business can do. Buffer is a social media tool that lets you buffer or stagger your social media posts. You just load up your queue of content and let the software do the rest.
Buffer is a fun and functional brand name that blends experiential qualities with simplicity.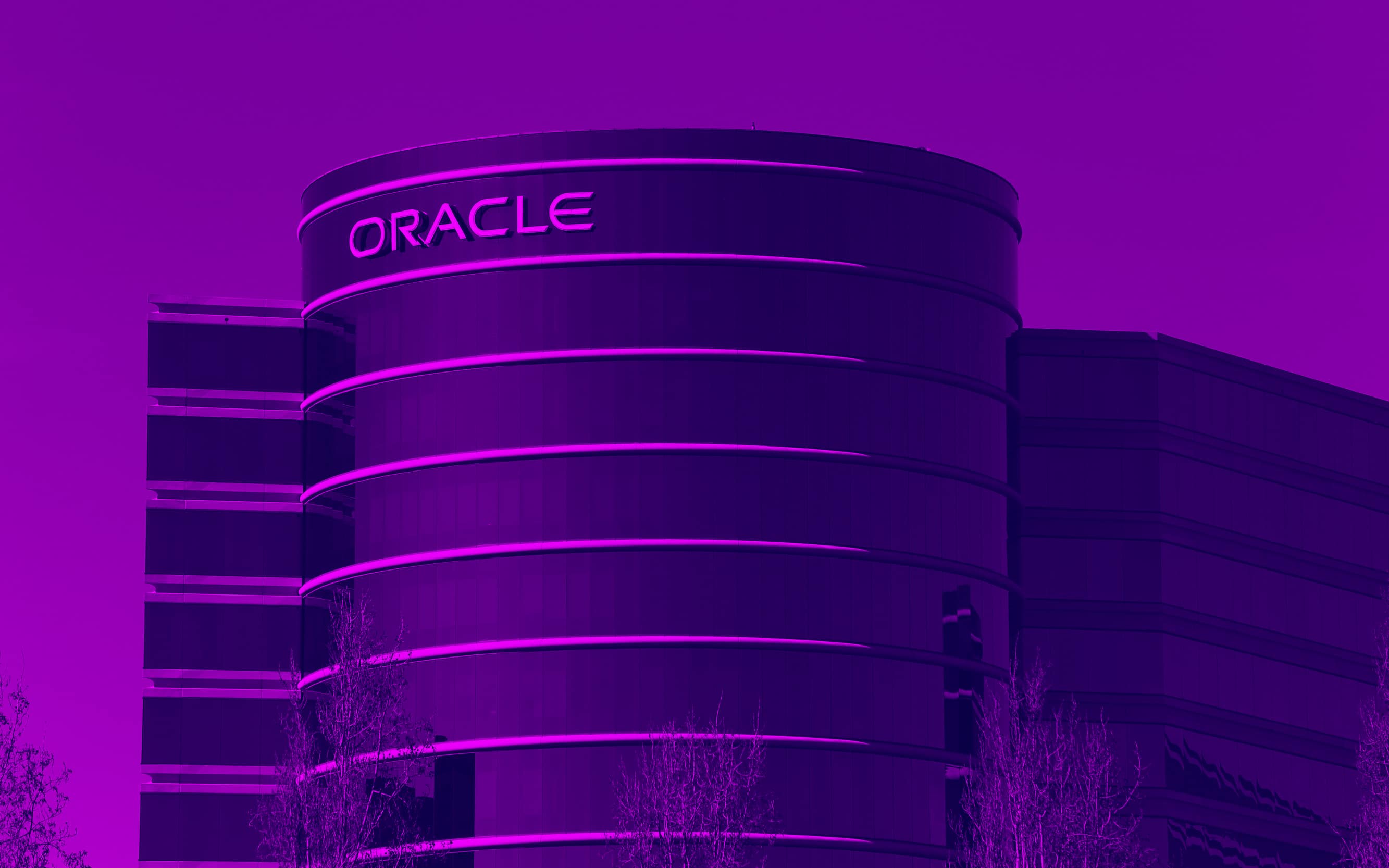 Sometimes, the best names are the ones that come pre-loaded with meaning. For instance, you can accomplish incredible things when you take a term and load it into an unexpected space. The word "Oracle" was traditionally used to mean a priestess or priest that could deliver prophecies from the Gods.
When applied to a business that sells computing and engineering tools, the term implies otherworldly knowledge, innovation, and intuition.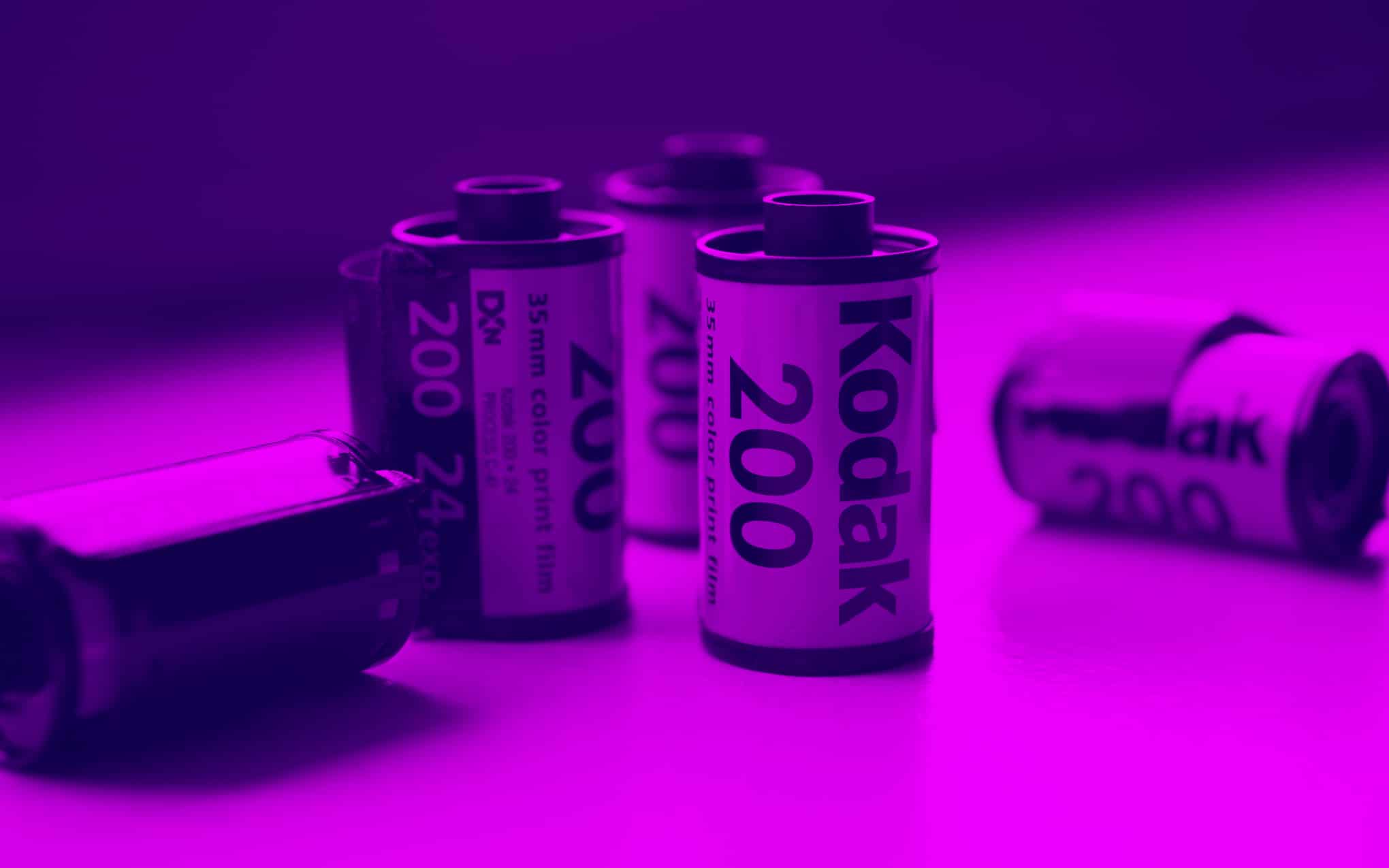 Good company name ideas can come from anywhere. Some of the best brand names are made-up terms, like Google. One particularly well-known example is "Kodak" – the company best known for its photography products. Founder of the brand, George Eastman created the word "Kodak" because he liked the letter "K."
Not only is the Kodak title unique, but it's also easy to pronounce, memorable, and easy to trademark. No-one had ever heard of the name before, so there was no competition for it.
Mistakes to avoid with your naming process
Just as there are strategies you can use to improve your chances of finding good company name ideas, there are also mistakes you'll need to avoid. A lot of companies go into the naming process with great intentions, but they end up making mistakes along the way. Something as simple as not doing enough due diligence can cost your business customers, opportunities, and its reputation.
Before we look at the best things you can do to choose good company names, let's examine some of the most common naming mistakes.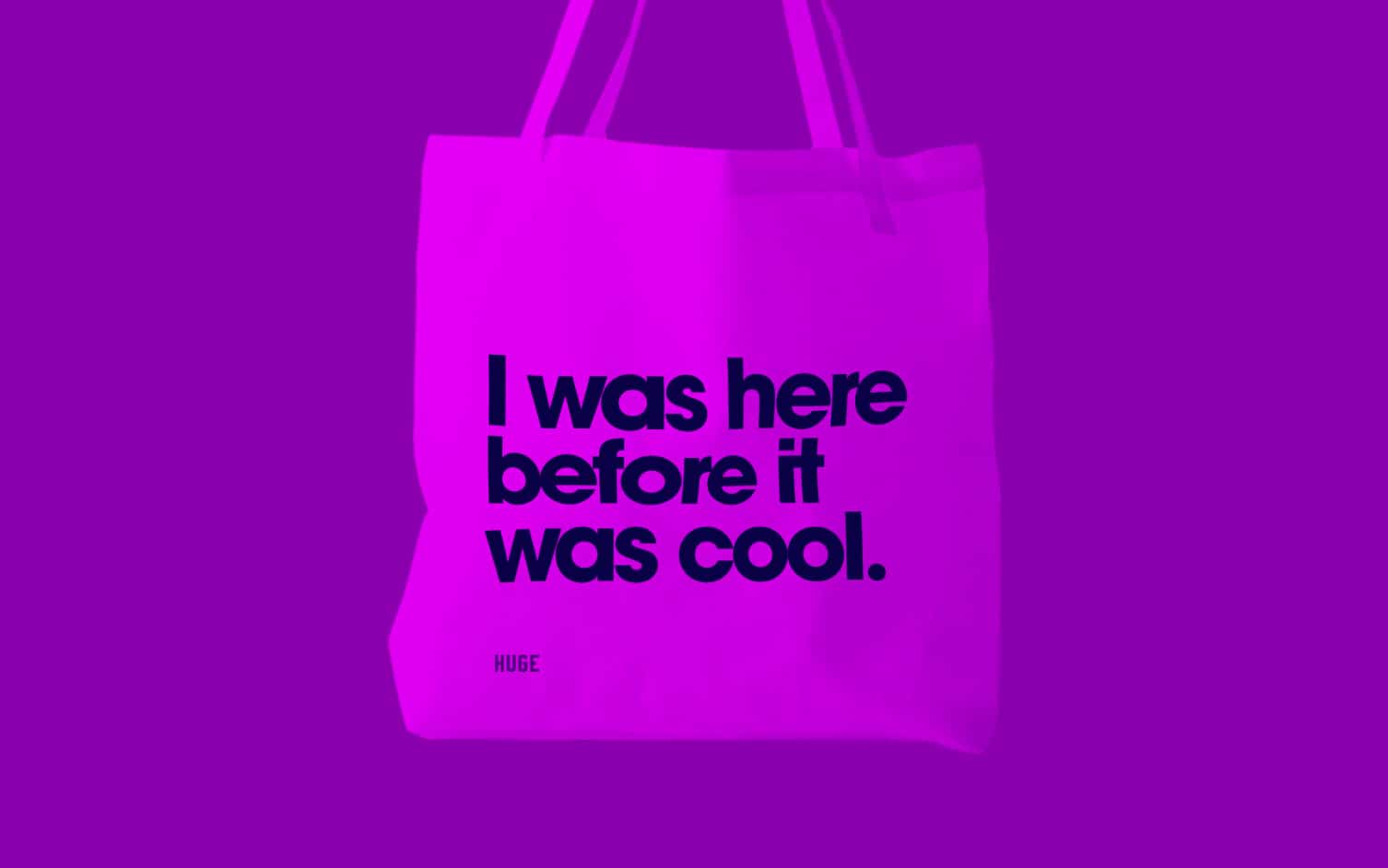 Mistake 1: Choosing a name that doesn't resonate with your brand
A name isn't just something that you write on your business cards and build into your logo. It's one of the first things your customers will notice about your brand. In a world where competition is more significant than ever, your name needs to make you stand out for all the right reasons. Choosing a name that conveys the inner values and missions of your company is crucial. An emotional name will capture the hearts and minds of your audience before they ever buy your product.
For instance, look at the business "Huge." The brand wanted to convey to its customers that it could do something big for its customers. Everything about the business is "Huge," from its font choices to its website layout. The name is a fundamental part of what differentiates the brand.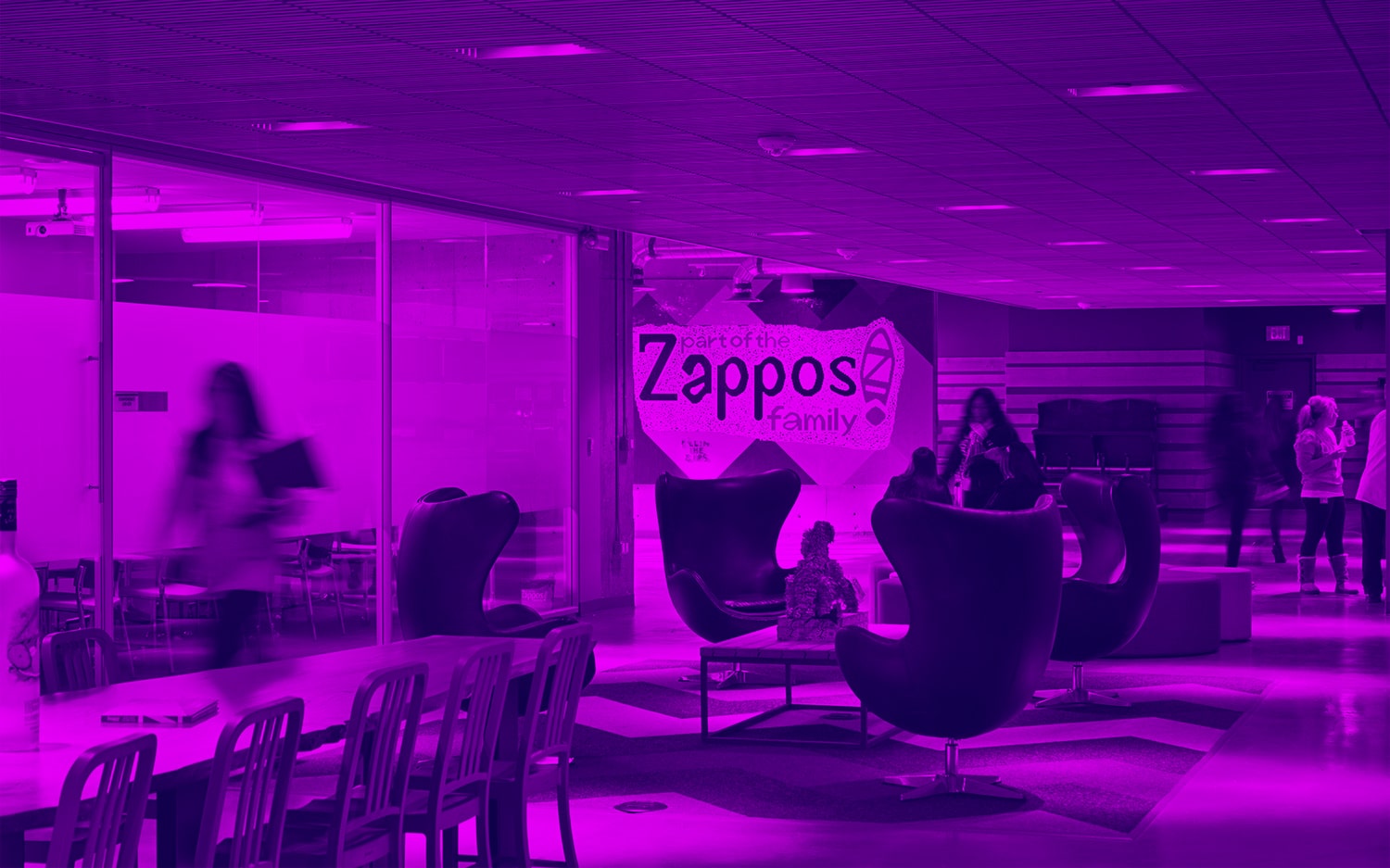 Mistake 2: Going with something "safe"
We mentioned above that good company names need to be safe to a certain extent. For instance, they need to be free from any copyright baggage that would prevent you from using them. Your names also can't be too close to anything else on the market. Choosing a name that's too similar to the name of another business confuses your customers.
However, don't let the quest for a safe title trick you into choosing something bland and boring. An obvious name won't capture the interest of your audience. You'll need to think outside the box. Think of Zappos for instance; the name links to "Zappatos" – the word for "Shoes" in Spanish. It also has a fantastic phonetic appeal that makes it feel good to say.
Mistake 3: Falling in love with a name you can't have
One of the biggest reasons why trying to name a business yourself is a bad idea is that you might end up falling in love with a name you can't have. After weeks of brainstorming, you come up with a good company name that sounds fantastic for your brand; you may grow attached to that title. Unfortunately, when you go online to find out whether the name is available, you could be in for a nasty shock.
People who become too attached to their names often compromise because they're unwilling to let go of their idea. For instance, Google's parent company Alphabet stuck with their moniker, even though they couldn't have Alphabet.com. While a massive brand like Google might be able to get away with this, a start-up would just cause confusion.
Mistake 4: Restricting yourself
When you're desperately searching for good company name ideas, you might find yourself looking for any inspiration points you can find. For instance, if you currently sell computers, then you might focus on computer-based names. However, while your initial title may work for a while, it becomes confusing when your business decides to sell phones and laptops too.
Choosing a name that's too specific can cause problems in the long-term. Although it helps people to understand what you do right now, it also means that you might have to rebrand your organisation at a later stage. Look for a name that represents your values and mission as a business, rather than what you sell or where you are. That way, you'll set yourself up for sustainable brand awareness.
How to get the best company name ideas
By this point, you probably realise how difficult it can be to come up with good company names. The slightest mistake in anything from phonetics to spelling could leave you with a severe branding problem on your hands.
However, when you managing naming well, it paves the way for excellent first impressions, throughout the life of your business. Your name can entice your fans to come and find out what you're all about. What's more, the best titles will continue to roll-off the tongue of every supporter or brand advocate who wants to sing your praises to their friends.
The trouble is that it's much harder to find good company name ideas today than it once was. The overwhelming level of competition in the marketplace means that people have already claimed most of the best-known words and phrases. Businesses now have to be far more creative with their title choices. Unfortunately, coming up with an original name is incredibly tough. Not only do you need a knack for originality, but you must be careful to make sure that a name that you thought you made up doesn't mean something else in a different language.
Avoid naming by committee and name by expert instead
With so many potential hurdles on the path to an incredible name, it's essential to invest in your success. The easiest way to ensure that you're getting a name without baggage, and with plenty of potential, is to work with a naming agency. Companies like Naimeo do all the hard work on your behalf. We've helped to launch countless companies with names that can excite and enthral their customers.
Rather than asking you to sit down through exhausting brain-storming sessions with stakeholders and employees that may never agree on a final moniker, we do the work behind the scenes. Using our own personal brand of creativity, and years of experience in the field, we come up with names that you can purchase off-the-shelf and use as the foundation of your brand.
We design company names for sustainability, differentiation, and impact. They're there to make sure that people want to click on your website when they see it. They're the kind of title that your audience can't help but say out loud and share with their friends. These are the words that can instantly enhance your business.
What's more, not only are professional names carefully chosen for maximum results, they're also free from any domain ownership issues. We do all the due diligence to make sure that the .com domain for your name is available. After all, while countless new suffixes have appeared over the years, .com is still the domain that generates the most credibility for a brand.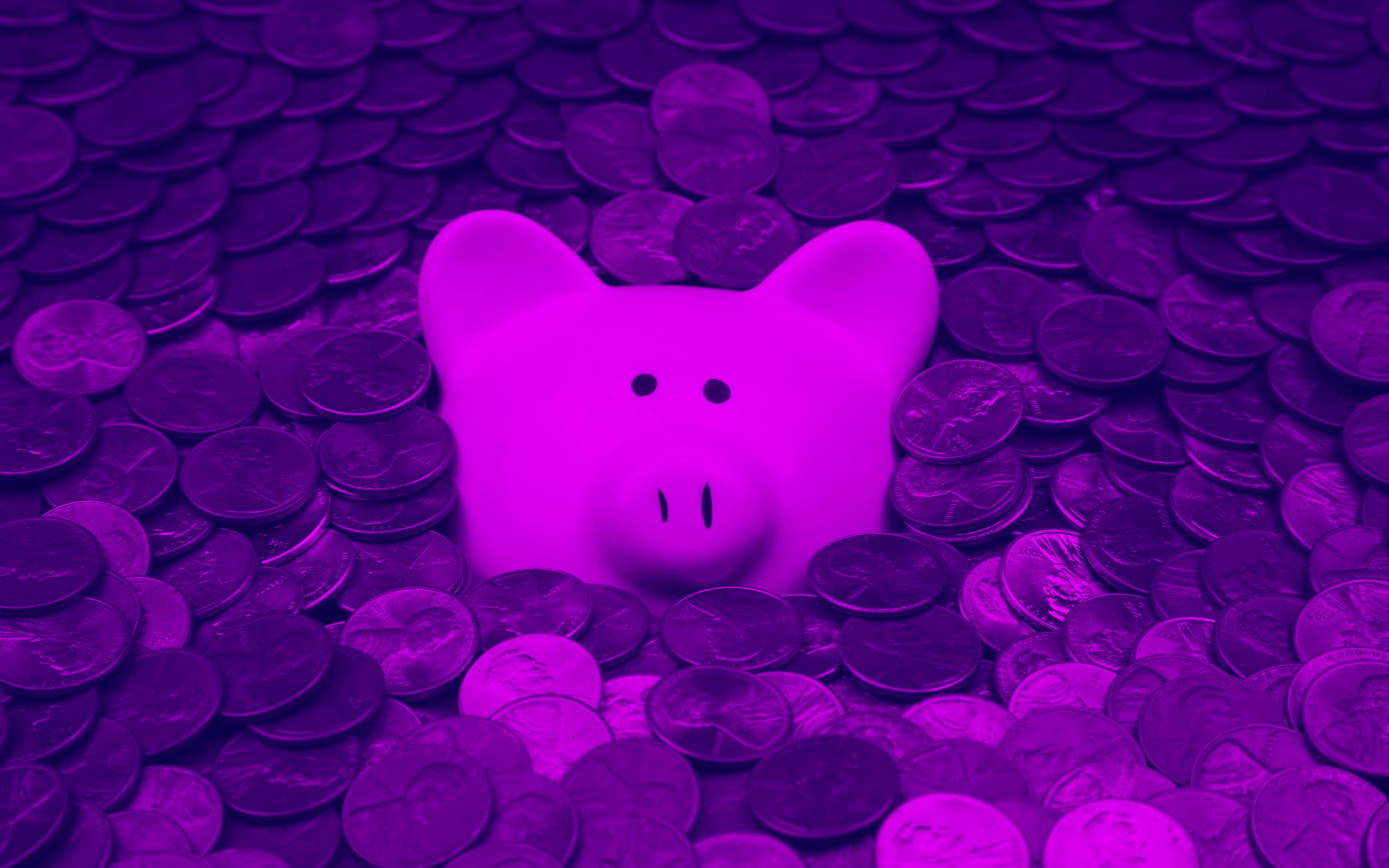 Invest in your future with good company names
Today, the average consumer is constantly bombarded by products, brands, and advertisements all straining to get their attention. The world is full of interruptions and distractions. Most companies will only have a few seconds to earn a consumer's attention and convince them to take notice. Since your brand name is one of the first things a potential customer sees, it's also the asset that can give you an immediate advantage in the current marketplace.
Choose your title correctly, and it will inspire positive connotations in the minds of your target audience, drawing them towards your products and services. Choose incorrectly, and you could end up spending a fortune on a rebrand, just because you tried to cut corners with your initial naming process.
First impressions build relationships, and never before has the consumer world been more focused on the role of relationships in purchasing. People want to feel connected to the companies that they buy from, and that starts with a name they can get behind.
Choosing good company name ideas isn't just about giving your business an effective start. It's also about setting yourself up with a title that can become a rallying cry for your employees and advocates. Don't take a risk with your business's most precious identifier. Invest in yourself with the best company names.
To get ahead, get a great name. From Naimeo.