Are you struggling with creating a business name? You're not alone.
After all, the right name can make or break your chances of success in today's business world. Choose wisely, and you have a moniker that will traverse the globe, giving you endless opportunities to attract new customers, build a reputation for your brand, and expand your reach.
Choose the wrong name, on the other hand, and you may find that you never accomplish your business goals. The trouble is, there's no one-size-fits-all guide to selecting a title that's sure to impress your target audience.
So, how do you make the ultimate first choice for your company?
Don't worry, the team at Naimeo is here to help. With this checklist, you'll discover the essential steps to naming your business.
Let's get this show on the road.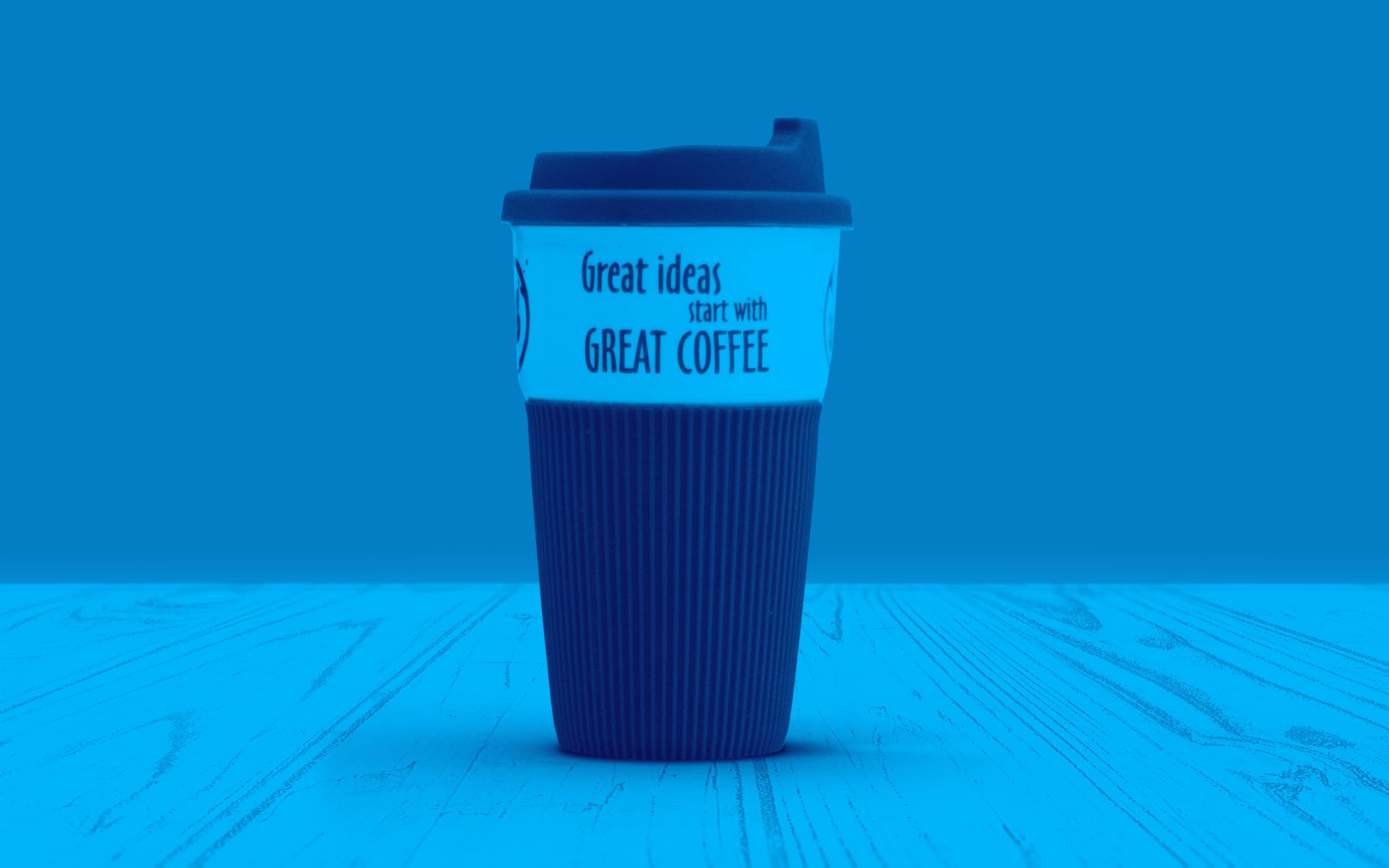 How to name a business step 1: Getting started
You're already aware of the power that the best business names can have.
Just look at companies like Apple, Google, or Microsoft, and think about how their names have earned them an unbeatable position in the tech industry. Or how about Innocent Smoothies, and its charming, trustworthy title — sure to appeal to people buying healthy drinks?
Figuring out how to come up with a business name isn't easy, but there are some quick and simple ways that you can get started. For instance:
There are many different moving parts to keep track of when you're starting a business. You need to think about what kind of products and services you're offering, what sort of customer you're trying to attract, and more. A great way to simplify the process of naming your business is to go back to basics and think about what your mission for your company is.
Ask yourself:
What do you want your company name to say about you?
What are the critical elements of a good business name in your opinion (simplicity, uniqueness, relevancy to your products or services?).
What are the names of your competitors, and what do you like/dislike about them?
Does the length of your new title matter?
What kind of words or sounds do you want to avoid?
Now that you have a starting point for creating a business name, it's time to do some brainstorming. This is one of the most exhausting processes involved with choosing a name, as you'll need to get multiple people involved. The more free-thinking individuals you can bring together at this point, the better. You might even want to conduct a series of different brainstorming sessions with various groups in your community.
During your planning sessions, keep your mission and guidelines in mind, but give yourself the freedom to get creative too. You can always remove irrelevant names from your list later.
Give yourself plenty of time
One of the biggest issues that companies face with finding the best business name, is accepting that the process takes a lot of time. It's not as easy as simply choosing a title from a list of carefully curated options. Your brainstorming sessions alone might take several months, then narrowing down your choices will take even longer.
If you want to take a DIY approach to name your business, expect that it's going to take a while before you get your company up and running.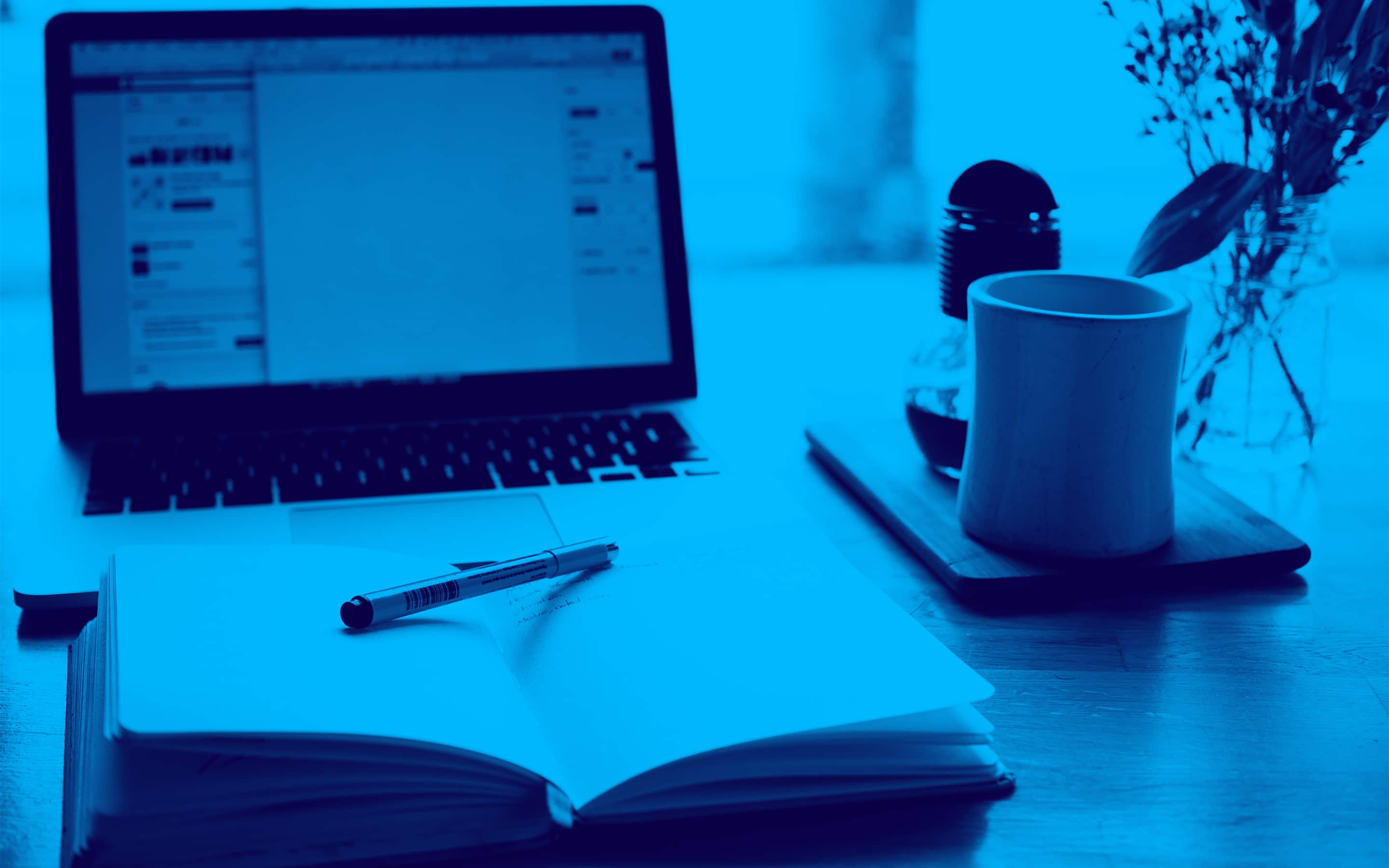 How to name a business step 2: Evaluating good business names
Whether you decide to find your business name using the easy route, with a professional naming company, or you plan on doing all the work alone, you'll need to narrow down your choices. With a little luck, your initial brainstorming sessions will yield a lot of possible option to choose from.
However, figuring out how to choose a name for your business isn't as simple as just plucking an option at random out of a hat. You'll need to assess each title and consider how it fits into your corporate plan. For instance, ask yourself:
1. Does this name make sense?
An effective company moniker can't just sound good; it often needs to make sense in the context of your company. Ask yourself how people will feel when they hear your name, and what kind of impact your title will have. For instance, consumers will expect a name for a tech company to sound more scientific, and a title for a bank to sound sophisticated and professional.
2. Is the name easy to spell?
In a world where millions of companies have already chosen and registered their business names, there's a good chance that you'll need to play with spellings to find something unique. However, choosing a name that's too complicated or hard to spell could be a risky move. For instance, the name "Symplycitee" might be unique, but it's easy for your audience to misspell or forget too.
3. Is the name too limiting?
When you're limited in ideas for what to call your company, it's tempting to choose a descriptive name based on the products you sell, or even the city where you're located. While descriptive names are useful at times, they can also be restrictive if you're too specific. Make sure that any title you choose also gives your business space to evolve and grow in the years to come.
4. Is the name meaningful?
Read most articles on how to pick a name for a business, and they'll tell you that it's a good idea to choose a moniker that's meaningful. However, they don't mean that the title should be useful to you. Instead, it needs to say something relevant to your target audience. Calling your consulting company "Skittles Consulting" because you came up with the idea when eating a bag of skittles might be meaningful to you, but it won't say anything to your audience about what your company stands for.
5. Does it look as good as it sounds?
Finally, remember to think about how your name is going to look written down too. If it's going to be multiple words, or it's a particularly long term, then it might struggle to capture customer attention when printed on a small business card or displayed underneath an app. Take a lesson from the top brand names in the world today, like Ikea, Dell, or Canon, and keep your name short and sweet if you can. The shorter the title, the more likely it is that it'll look great.
How to name a business step 3: Testing your business names
Now that you've started to narrow down your choices for the best business names, you can start thinking about testing your titles to make sure that they work. This is a crucial stage in figuring out how to pick a business name. However, it's also one of the phases that many companies overlook.
Although it's hard to know for sure whether a moniker will be successful until you've had the time to try it out with your audience for a while, there are a few things you can do to boost your chances of success. For instance:
1. Test your name with your audience
Although you can't conduct a full launch test of any name until you settle on a specific moniker, you can get a reasonably good idea of which titles are likely to work best. For instance, consider signing up for a free trial account with a landing page website, and create a site using your new name.
You can test out a trial logo with your chosen titles and see which of your chosen options convinces more customers to sign up for your email newsletter or take another kind of conversion action.
Asking for feedback can be one of the toughest parts of picking a business name. This is particularly true for business leaders who fall in love with a moniker and don't want to hear that other people don't like it. However, it's important to remember that you need to appeal to as many people as possible with your new title.
Getting feedback will ensure that your moniker resonates with all the right consumers and shareholders. Ask as many people as possible in your community what they think of four or five short-listed titles in your collection and take their responses seriously.
Remember, testing your business names isn't' just about making sure that they have the right impact on your customers and stakeholders. You'll also need to ensure that you can get the name that you want by checking that they're available with your local trademark office.
There are already a lot of companies out there that may have had similar ideas to you. Check that you can officially use a title as your own before you let yourself fall in love with it. This also means that you'll need to ensure that the website domain for your name is available (with a .com suffix). It may also be worth checking your name's availability on social channels too.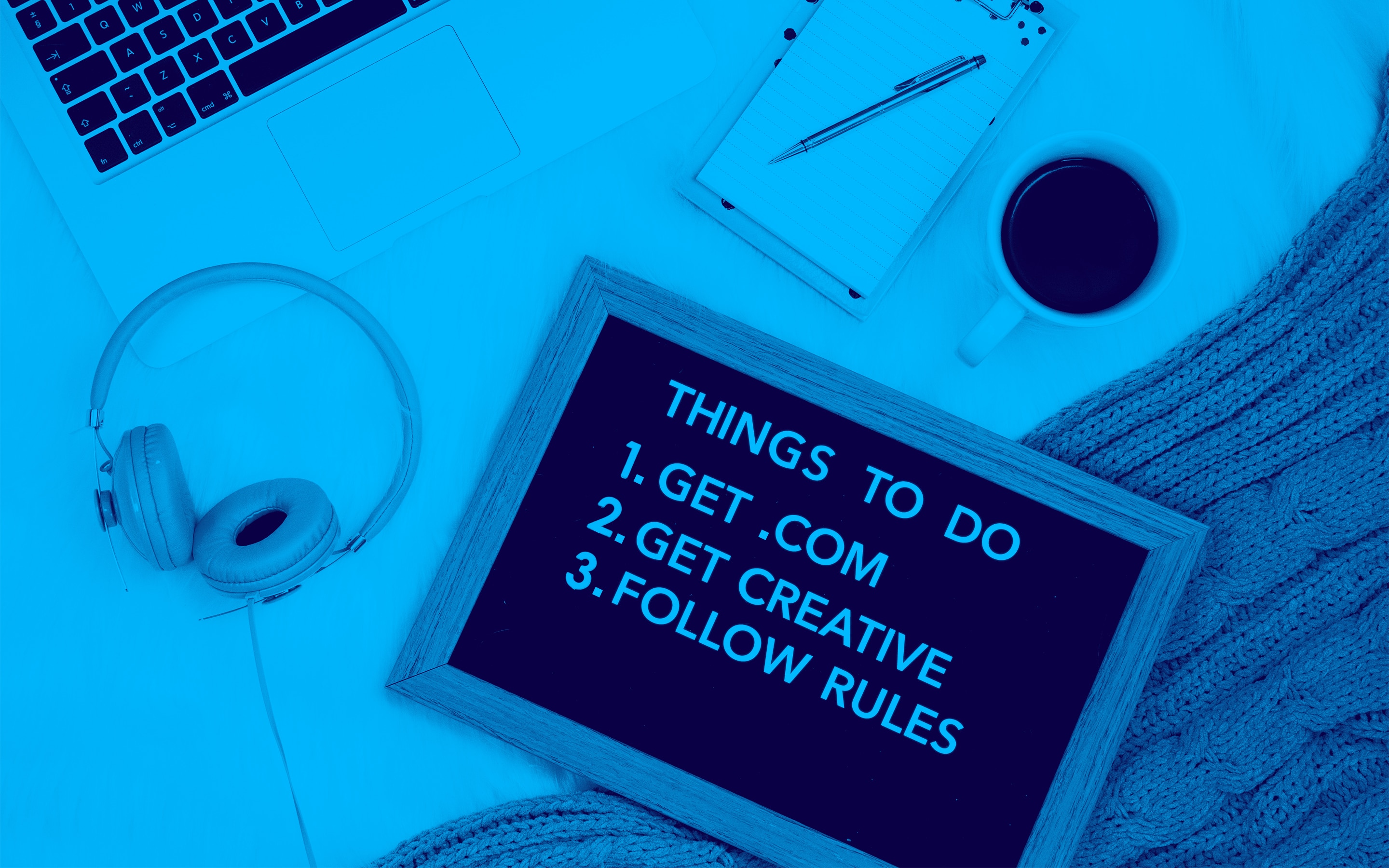 How to name a business step 4: Tips for the best business names
You're almost ready to take that final step and register your new business name.
However, before you take the plunge, it's essential to ensure that you're picking the title most likely to generate success for your company.
Although there's no way to guarantee that you'll always end up with the right title, the most successful names for businesses often have a few things in common. Since we've had plenty of time to perfect the process of finding the best business names, we thought we'd share some of our top tips with you. For instance:
The .com domain suffix might be the oldest option in the book, but it's still the best. If you want to instantly convince your target audience that you're a reputable and professional brand, then the .com domain will help you to do that. What's more, choosing this kind of website will also ensure that your customers are more likely to find you online. The average customer will typically assume that you'll be using a .com name.
Here at Naimeo, we ensure that all of our titles already come with a .com domain included. However, if you're choosing and creating a business name on your own, then you'll need to check to ensure that your title is available for yourself.
We're living in a time where virtually every word in the English language has already been trademarked by someone. That's why many brands have begun to explore the benefits of coined terms instead. Coming up with your own name from scratch is a very difficult process, but it's also one of the best ways to make sure that your company stands out.
Look at coined names like Xerox, and Google, and think about how the creators were able to convey something special by combining unique sounds. If you don't know how to go about creating a business name using creative strategies, then it might be a good idea to enlist expert assistance.
There aren't a lot of rules involved with naming a business these days, but there are a few things that you'll need to consider if you want to boost your chances of success. For instance, remember that short and sweet is very often the best route for a memorable title. Additionally, you should always do your research in advance to ensure that your name means whatever you think it means in every country you're going to be selling in.
Doing your due diligence will help to ensure that you don't have to go through the process of naming your business all over again when you discover you've made a terrible mistake just a few months after acquiring your trademark.
How to name a business step 5: Select & register your business name
Finally! You're at the finish line.
Often, it takes weeks, or even months to find the best business names.
Once you've successfully tracked down a title that appeals to your target audience and properly represents your company, you don't want to lose it. That means you need to register and trademark your name. Registering your name with the authorities in your local country will ensure that you officially have a title to share with your customers.
While trademarking your title isn't the same as registering it, it's a worthwhile practice. Getting a trademark isn't mandatory, but it's a critical way to make sure that no-one but you can use your moniker in your space. This will help to reduce your risk of another company coming in and outshining you or stealing your customers.
Still worried about finding the right name to trademark in the first place?
If you've looked at all the steps involved in naming your business and decided that the process is just too darned tough — then you can always turn to a professional instead. According to Neil Blumenthal, the co-founder of Warby Parker, it took 6 months and 2,000 suggestions for his team to find the right business name. If you don't have that kind of time, working with a specialist like Naimeo could be a better option.
At Naimeo, we remove countless complicated steps from the process of creating a business name and applying it to your brand. We do the hard work of finding incredible titles for you, so that all you need to do is register and trademark your title and apply it to your company.
When you choose a name from Naimeo, you not only get an incredible creative moniker, but you also get something that's been specifically chosen to capture the attention and loyalty of your target audience. Our business names are painstakingly created by industry innovators too:
Convey the inner values and missions of your brand: With countless names to choose from, you're sure to find something that's meaningful to your target audience.
Capture customer attention: We use unique language techniques and innovative research to ensure that our names stick in the mind of your target customer.
Make you stand out: We ensure that each of the names we put up for sale is unique and engaging, so you don't have to worry about sounding too similar to your competitors.
Not only that, but every name from Naimeo comes with a .com domain attached, so you can ensure that you're equipped with the best possible web presence from day one. We'll even give you a placeholder logo so you can test your title with your target audience and ensure it has the right impact.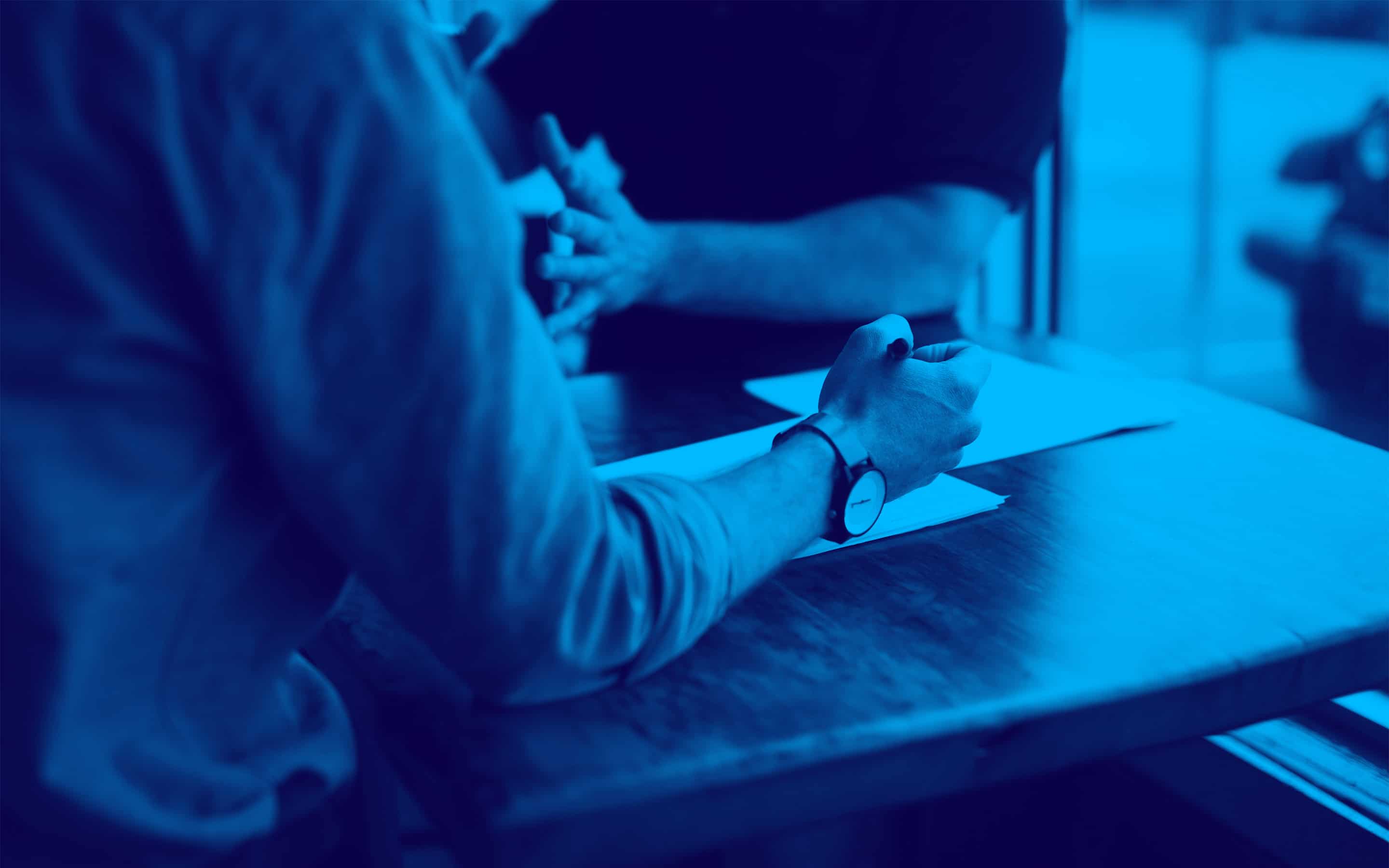 Choosing successful names for business
While learning how to pick a name for a business seems relatively straightforward at first, it's more complicated than you think. Once you dive down into each individual step, from brainstorming your new title, to testing your name and registering your trademark, you see how exhausting the process can be. It's no wonder that most businesses spend months just getting the right company name ironed out.
Unfortunately, no company can afford to underestimate the importance of choosing the right title. Successful names for businesses are the key to developing a memorable brand that makes the most of its space in a specific industry. Choosing the right name will be crucial to your long-term growth as an organisation. The good news is that you don't necessarily have to take the DIY approach if you'd rather have a simpler way to get the ideal business name.
With Naimeo, picking a business name couldn't be easier. We create and list dozens of amazing titles for our clients to choose from, so all you need to do is select the one that appeals most to you. We take the hard work out of selecting a great name for your business so that you can get your company off the ground as quickly as possible.
Ready to discover the easy route to naming your venture? Check out your options with Naimeo today!
To get ahead. Get a great name. From Naimeo.