What makes your company stand out?
We're living in a world of phenomenal corporate growth. The age of the internet means that virtually anyone can launch a business online with very little initial investment or experience. As such, new organisations are appearing every day, fighting for their share of the marketplace.
In an ideal world, an amazing product or service would naturally attract endless customers to your business, without any extra effort from your side. Unfortunately – life just isn't that simple. 
If you're going to make an impact in this cluttered landscape, then you're going to make sure that you have a presence that demands attention. Before anyone decides to learn more about your company and what you sell, the first things that they'll see are your name and logo. 
Although company names and logos aren't the only crucial component that you'll need to consider when you're building your business, knowing how to choose a company name and logo could improve your chances of success when you're just getting started. 
If two essential elements of your brand identity have the right impact on your audience, and they work together to drive home an important message about your business, then you're already on the right path. 
So, how do you get started with creating a company name and logo that work?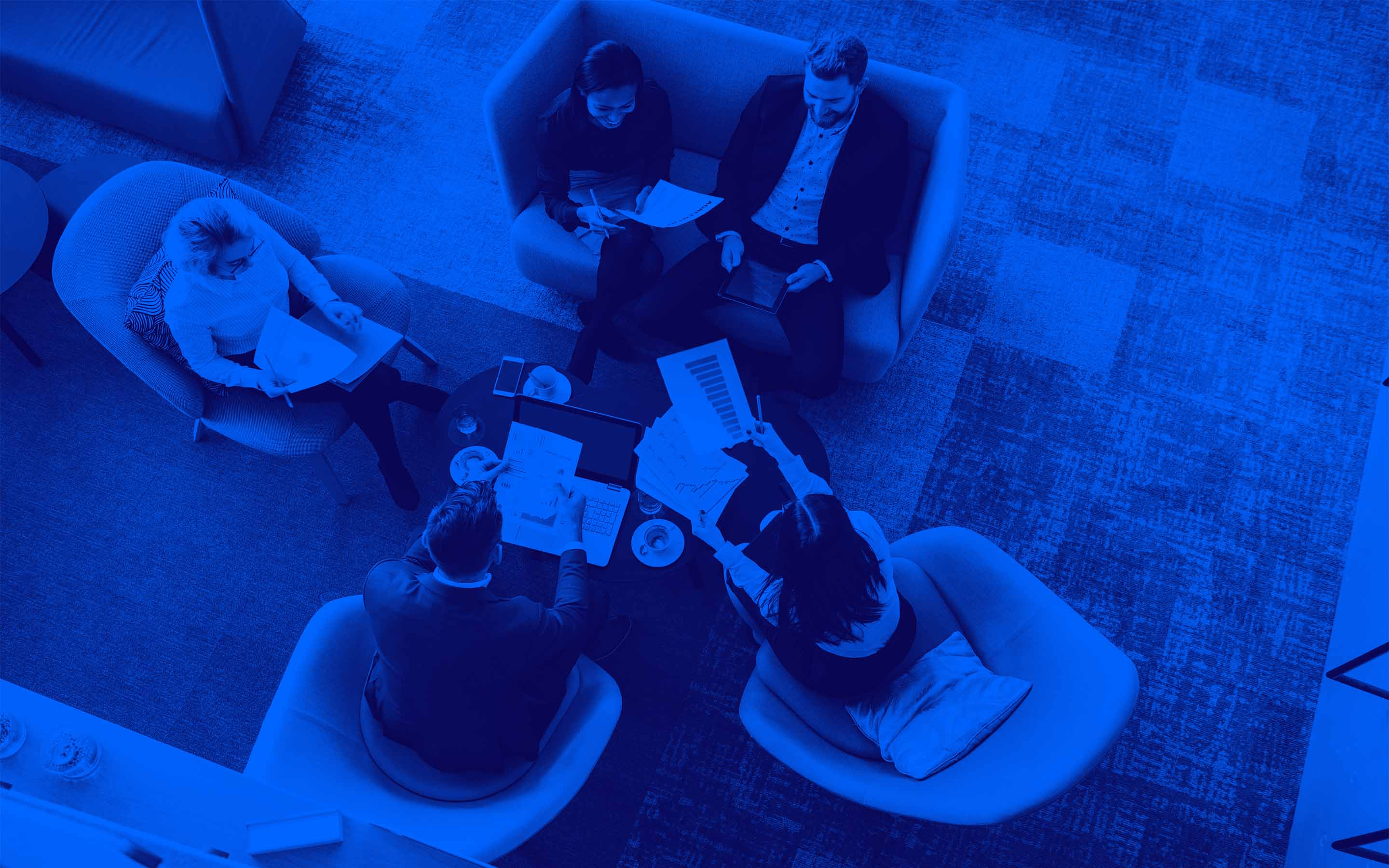 Company names and logos: Understanding your brand identity
Naming and logo design are two components of a wider challenge in building your business. 
When you launch your company, you need to decide what kind of message and personality you want to convey to your target audience. To do that, you need a brand identity. 
If you want to know how to choose a company name and logo, then you first need to understand what your brand identity is. More than just a set of graphics or a specific colour pallet, your identity is everything that sets you apart from other businesses in your industry. It's your logo, your preferred typefaces, the kind images you always use on your website – even your advertising style guide.
Some of the world's most popular companies, from Coca-Cola to Google, are impossible to miss, because they pay close attention to their brand identity. Whenever you interact with Coca-Cola, you can expect to see the same colours, the same playful and friendly attitude, and the same swirling typography making up the brand's logo. 
When you get your brand identity right, you create an asset that tells your organisation's story in a way that creates loyalty, excitement, and awareness. It's how you ensure that your audience perceives your business as the inspirational entity that you want it to be. 
Though company names and logos are just two aspects of a brand identity, they're some of the first components that your audience will notice. Therefore, if you can create a business name and logo that work together, your chances of success will increase significantly. 
Remember, around 77% of consumers say that they base their purchasing decisions on the name of a business. At the same time, your customers use your logo as an instant source of identification when separating your company from other brands. Both of these elements should say something important about who you are, and what you stand for. Indeed, many leading organisations use their name as their logo. Just look at Canon, Facebook, and Google, for instance.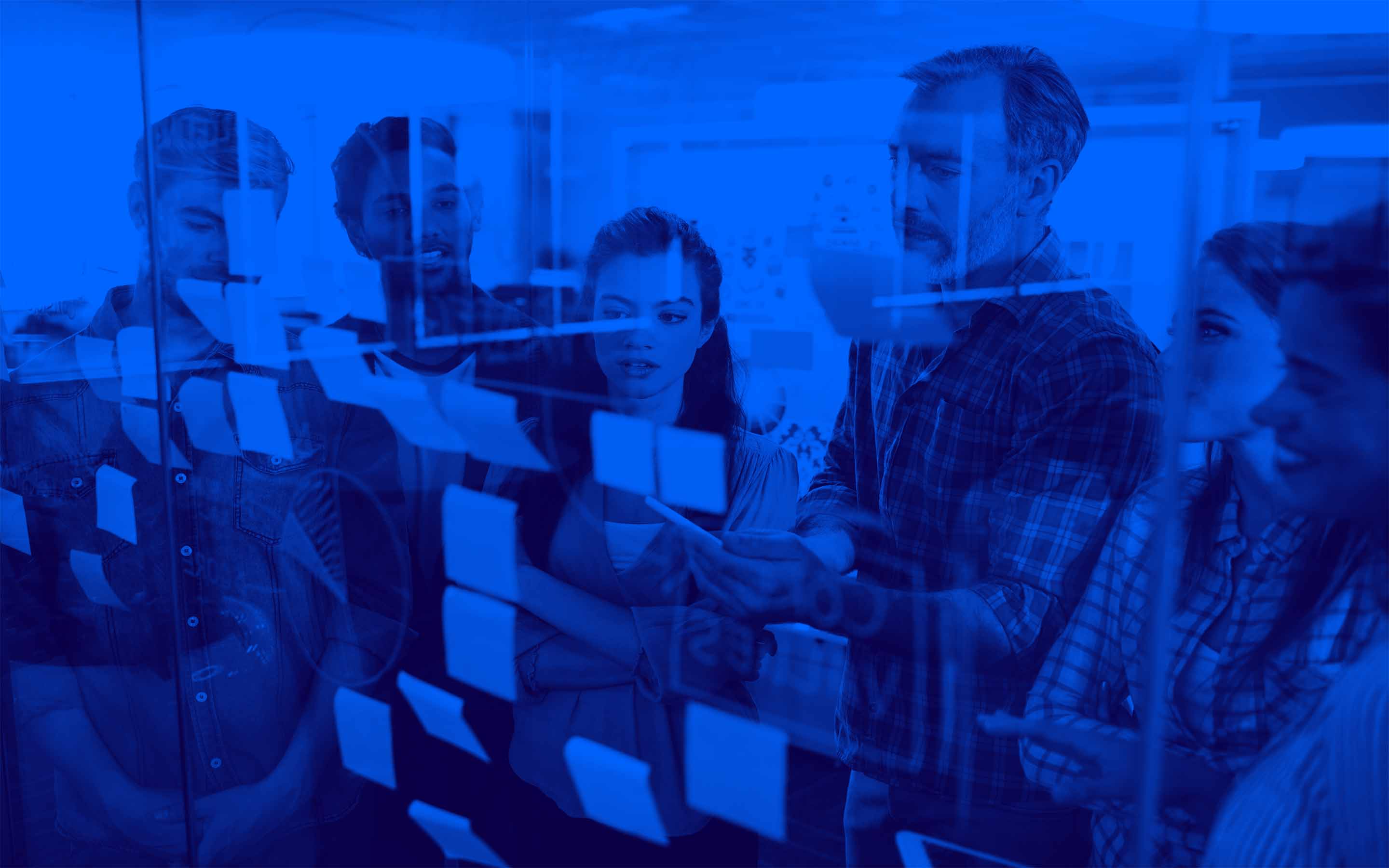 Step 1: Finding the right name
Now that you know why your name and logo are crucial components of your brand identity, you can begin to start the brand-building process. Ideally, you'll need to start with your name. Choosing the right title gives you an insight into the kind of business you're trying to build. 
Once you have your name, you'll find that choosing a logo that conveys the unique values of your company is much easier. At the same time, if you choose a catchy one-word business name, there's a good chance that you'll decide to use that moniker as your logo. Aligning your name and logo into a brand asset that's visual and auditory gives it greater impact. It also reduces the number of things your customers have to remember when building familiarity with your company. 
So, how do you choose a successful name?
Since company names and logos are representative of a wider brand identity, it makes sense that you'd need to define your company before you can choose the right solution. Remember, both your name and your logo are lasting cornerstones in your business, intended to make a marked impression on your audience, and encourage long-term relationships. 
So, what is your company all about?
What's the driving mission at the core of your organisation, and what kind of values do you want your customers to see when they read your name or recognise your logo? Use your understanding of your business and its goals to create a set of brand guidelines that you can use to guide your decisions in everything from naming and logo design to website creation, packaging, and more. 
Creating a company name and logo combination that works isn't just about understanding your own company. While you need in-depth insight into your brand, you also need to know what's going on around your company too. Whether you're just getting started in your niche, or you're in the middle of a rebrand, it's time to get out there and get the insider's scoop.
What kind of trends are going on in business name and logos these days? Is there anything that you specifically want to avoid, or any designs that you really like? What do you know about your target audience? What sort of titles do they often respond well to, and what monikers are they most likely to avoid? 
Getting a complete overview of your target audience, your competition, and the market that you're going to be selling in will help you to align your name choices to the right context. 
3. Choose a naming strategy
Finally, once you've carefully examined your brand, and the macro environment (competition and audience) around your business, it's time to get to work. This is where the creativity of trying to create a business name and logo comes in. 
Some business spend weeks at this stage, brainstorming ideas with other members of staff throughout their organisation. Unfortunately, the more time you spend sorting through descriptive names that are too obvious, and creative titles that are too complicated, the more frustrated you'll get. That's why we recommend taking the easier route with your business names and logos. 
If you come to Naimeo for a name, you'll be able to pick a title from a selection of pre-designed monikers that have been carefully crafted to suit your needs. That means that you can choose a title that aligns with your brand and marketplace requirements, without wasting too much time. 
We even help with the name and logo design process by giving you a placeholder logo for inspiration too. With your new name, .com domain, and placeholder logo, you'll have the foundation components you need to start building your brand a lot faster.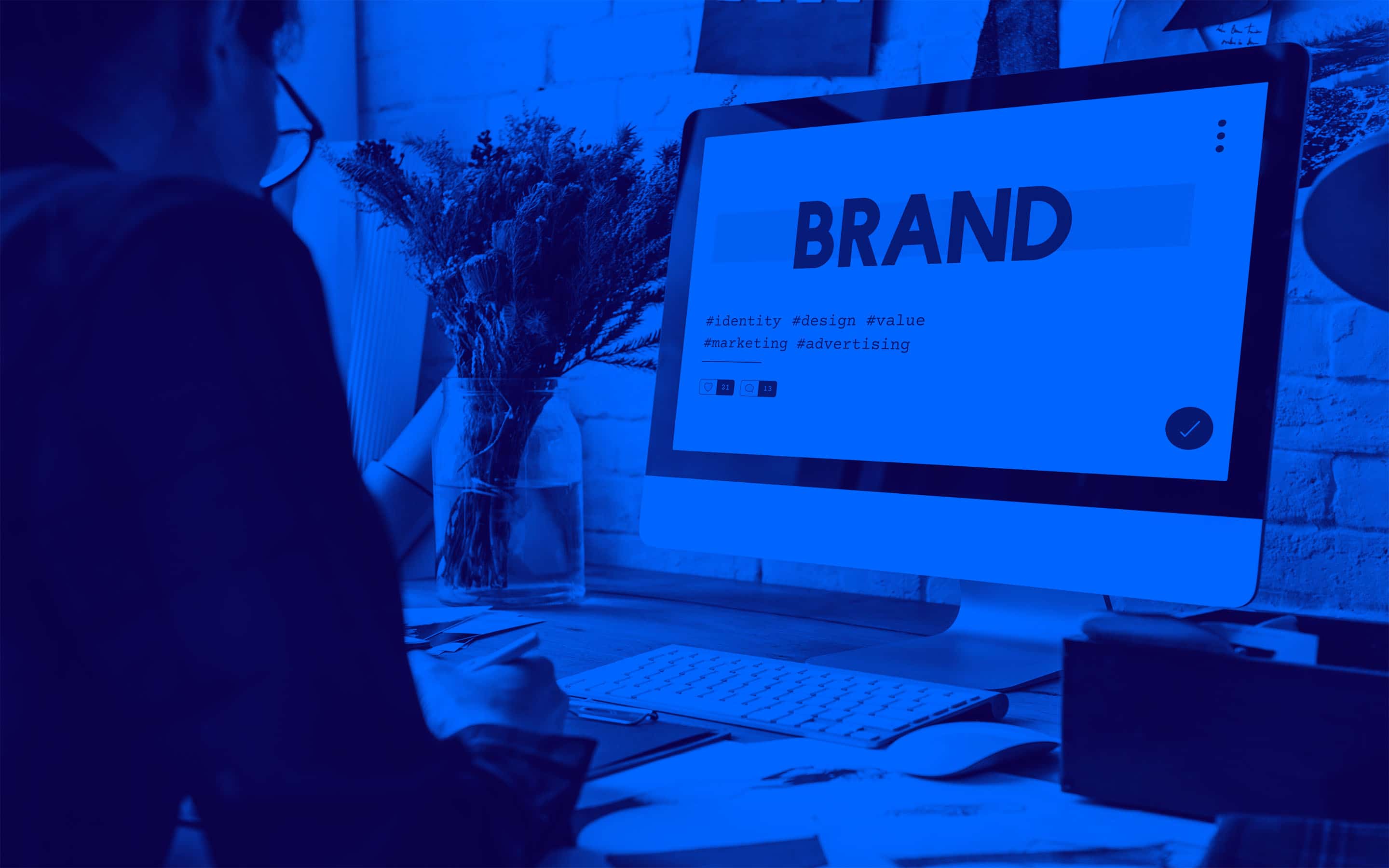 Step 2: Choosing your logo
Purchasing your company name from Naimeo will give you access to a free logo that you can use for as long as you like. Because we base our logo designs on the unique sound and personality of the company name for sale, there's a good chance that you'll feel that this image aligns very well with your company. 
However, you might also decide to use that initial logo as a launching point to create something new. 
Updating your logo or designing something new based on your chosen business title can give you another excellent opportunity to convey important information about your business. The sound and style of the moniker you select for your organisation's name will tell your audience a great deal about your personality. 
But there's still more that you can do with the typography in your business mark, the colours you choose, and even the shapes you select. 
So, how do you make the most out of your logo?
Go back to you brand guidelines
Remember those crucial guidelines that you created above to help you select the best name? 
You aren't done with those yet. 
Now that you're ready to create a visual asset for your brand, it's time to pull your guidelines back out. Your brand guidelines will give you some helpful information about the terms that you want your company to be associated with. 
For instance, you might have wanted a name that conveyed sophistication and reliability. 
If that's the case, you can think about the kind of shapes and designs that convey those two things for your logo. For instance, serif fonts are often more formal and professional than sans serif fonts in typography logos. 
Other components to consider include:
Colours: Using the right colors in your logo can highlight essential aspects of your brand identity. Blue, for instance, is the best shade for conveying feelings of trust, calmness, and responsibility. If you chose the name "Zodamus" for a new software application, the colour blue might help to put your audience's minds at ease when it comes to working with you. On the other hand, a colour like orange would indicate something bold, modern, and forward-thinking.

 

Shapes: Even if you choose a typography-based logo for your business, you may still use certain shapes in your design. For instance, some companies create logos that look like badges or official seals. Curved shapes are more likely to come across as friendly and welcoming, while harsh lines and edges convey strength and professionalism.
Versatility: When choosing a logo that suits your business, you'll also need to make sure that image is going to work on every brand asset. For instance, if you've chosen a company name with multiple words, you might not be able to use all of those words in your logo. Longer names might require you to stray away from text-based graphics.

 
Every business name has its own unique mood and personality. When you're creating business names and logos, you'll need to think about how each aspect of your logo aligns with the identity you're trying to convey. The smallest aspects, from the shapes and typography you use, to the colours in your logo, can make a huge difference on how people see and hear your brand name. 
Step 3: Bringing your name and logo together
You've got your business name, and you've got an idea of the logo you want to use.
Now you need to make sure that the two elements work well together. 
Remember, your brand is your identity. The last thing you want is for two essential elements of your brand to be telling your customers different things. Before you launch your company, you need to make sure that your audience is going to get a consistent experience that aligns with your business goals. 
Bringing your company names and logos together doesn't have to mean choosing a logo that includes your title. However, you should always create your logo with your business name and identity in mind. This will create a sense of consistency in your brand assets that leads to:
1. Better brand recognition
If every aspect of your brand identity aligns to send the same message, it's far more likely that your customers will become familiar with your business a lot faster. 
For instance, look at Amazon. The name of the leading online merchant indicates a huge space filled with unique things. At the same time, the design of the logo, with an arrow leading from "A to Z" reminds people that they can find anything that they need on the website. The arrow also looks a lot like a smile, conveying Amazon's focus on excellent customer service. 
Both the name and logo of the organisation has helped it to capture the hearts and minds of a huge selection of customers worldwide.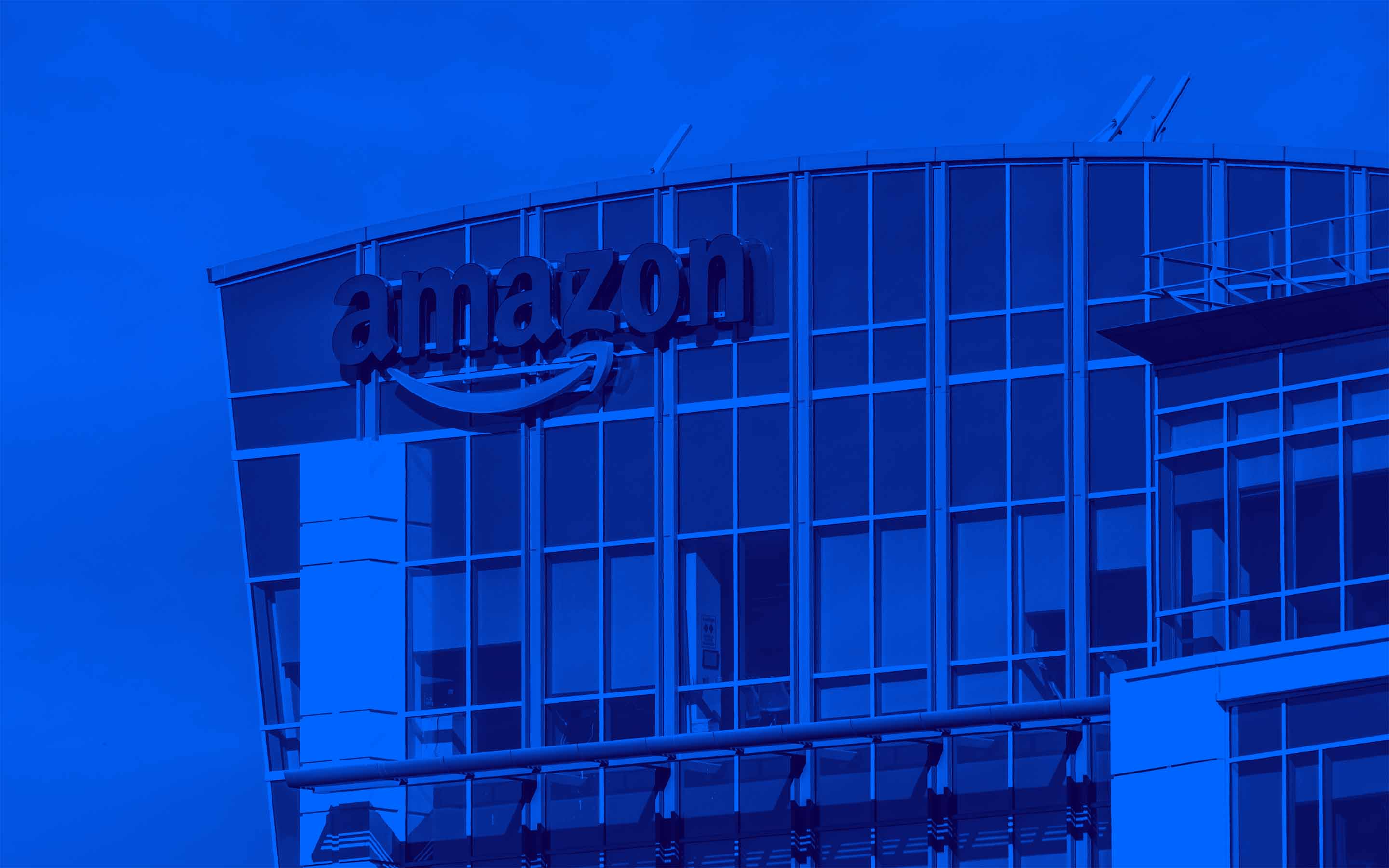 2. Stronger brand/customer relationships
As customers recognise your brand and become more familiar with your business, they'll start to feel more comfortable with your organisation. When clients can see that a business is dedicated to a specific set of values, it's much easier for those customers to develop a sense of affinity with that organisation. 
Look at the Netflix business name and logo, for instance. Netflix is a title that instantly conveys what you would expect from the brand – an online environment where you can stream videos or "flicks". At the same time, the red colour of the logo demonstrates innovation, boldness, and out-of-the-box thinking. When customers see the Netflix name and logo, they know exactly what to expect. Perhaps that's why Netflix now has more than 139 million subscribers.
3. A bigger competitive edge
Finally, knowing how to choose a company name and logo that deliver a consistent experience to your audience ensures that you have a better competitive edge over other brands. As customers develop a stronger relationship with your company, they'll naturally choose your organisation over alternatives. That's because we naturally avoid the unknown and stick with names and logos that we already know.
Although brand loyalty isn't as strong today as it used to be, there's still something to be said for company names and logos that people can really get behind. Just look at Apple, for instance. People will queue for days just to tell others that they're part of the Apple family. Additionally, Pandora's name and logo in the jewelry industry has become so brandable, that people actually pay for jewelry with the logo embossed onto it.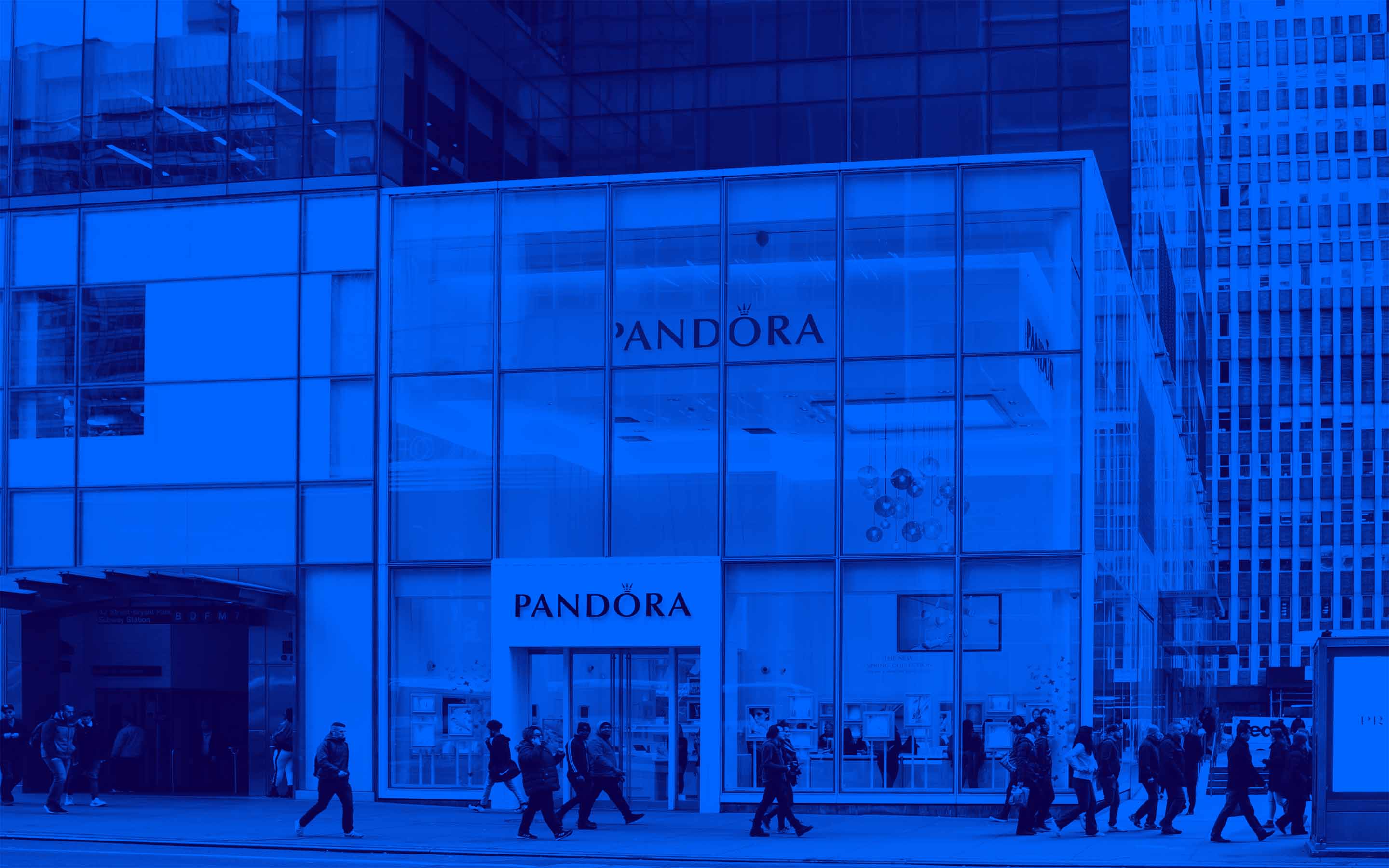 Creating a company name and logo with impact
It's easy to assume that all you need to build a successful company these days is an innovative idea and the right attitude. While those things will get you some of the way, you'll quickly discover that your customers have endless alternatives to your brand to choose from. Before you can convince them that they want to buy from you because of your fantastic product portfolio or unique story, you need the right assets to lure clients to your door. 
Your business name and logo are two crucial components in how your audience perceives your brand, and how they differentiate you from your competitors. If you can learn how to create a company name and logo that speaks to your audience, then you can ensure that you have a brand identity that no-one is going to forget. 
Make sure your business name and logo are:
Meaningful: Both your company name and logo share a similar purpose. They're both there to tell your customers something important about your brand. Make sure that everything from the sounds you choose in your moniker, to the colours in your logo share the right message.

 

Unique: Don't let your name and logo blend in with all the other businesses that already exist in your industry. Make sure that you stand out. While it's fine to look at your competitors for inspiration, that's all you should be doing. Ensure you don't take any risks with shapes, sounds, or designs that might put you at risk of copyright infringement.

 

Simple: Both your company name and your logo need to be simple if they're going to be memorable. A one-word name is usually the best way to ensure that your customers won't' forget what to call you. At the same time, shorter names can easily be translated into logos with unique typography too.

 
Building a brand doesn't stop with creating a company name and logo. However, these are the first steps that you'll need to take to lay your organisation's foundations. Once you've got your name and logo right, you can use the personality elements that guided you with those assets to make other decisions about your brand's future.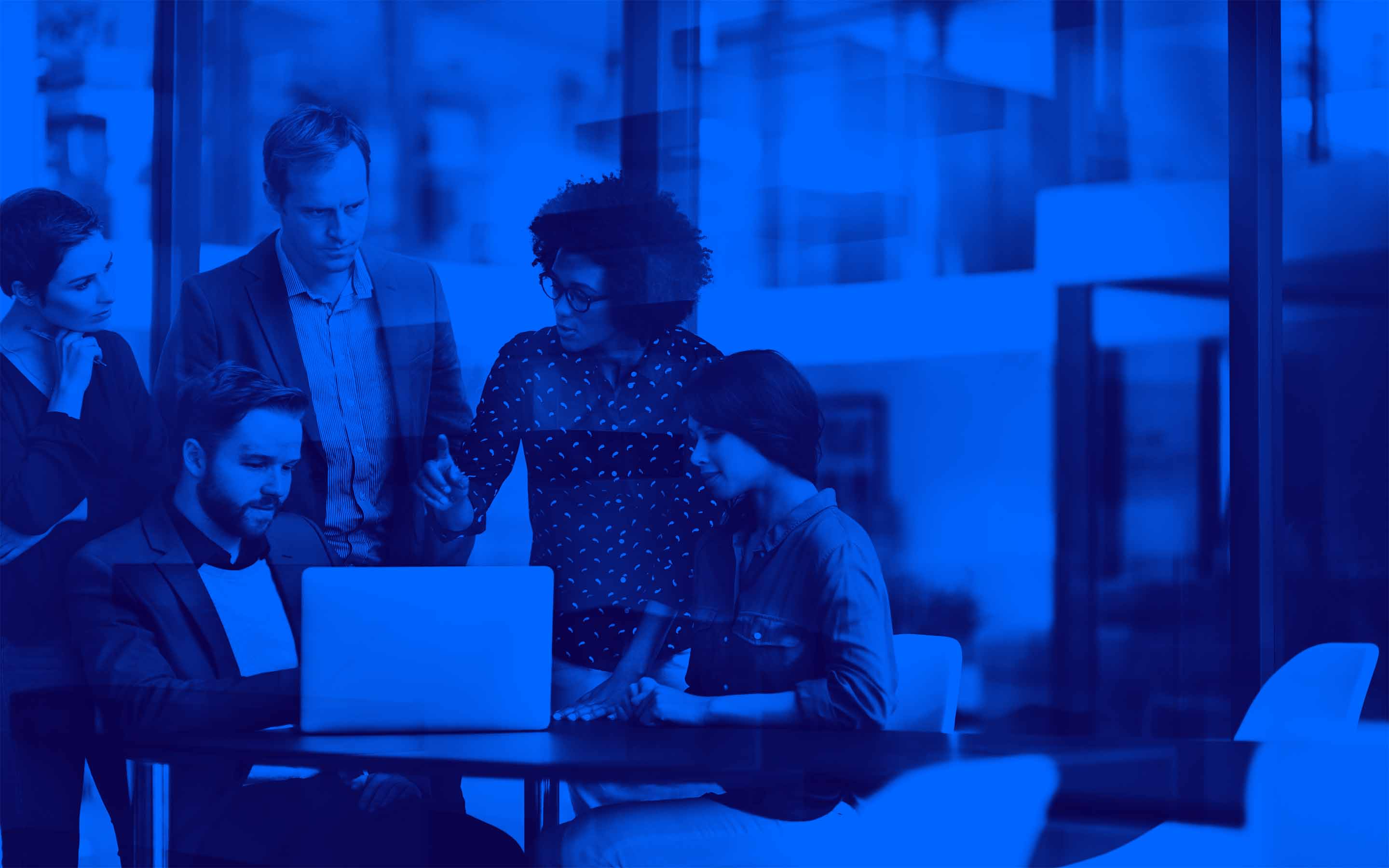 Need help to create a business name and logo?
You'll never have 100% control over how your customers perceive your brand. 
However, designing an effective brand identity can help you to tug your clients in the right direction. The correct name and logo will send an important message about your business, what it does, and what it stands for – if you choose those assets correctly. 
The only problem?
Creating a company name and logo is tough. 
The process is often so complicated that companies spend months trying to figure out what kind of sounds and shapes they should use to define their organisation. That's why we created Naimeo to help businesses launch faster, and more successfully. 
When you buy a brand name from Naimeo, you don't just get the title that you choose, complete with a .com domain to register to your business. You also get a placeholder logo that we design on your behalf, in accordance with the style of the name that you have chosen. 
Ready to get started? Come and find out how to choose a company name and logo the easy way with Naimeo today! 
To get ahead. Get a great name. From Naimeo.