Are you thinking of launching your digital presence? Then you're going to need to know how to buy a domain name.
The best way to think of a domain name is as your digital address. Just like an address for your brick-and-mortar store, you can spruce your website up with new content and design. However, if you're still in the wrong address, it's a lot like building a shop on the wrong side of town. People will always avoid visiting you, regardless of how great your business seems to be.
The good news is that if you know how to buy a domain that works for your brand – you won't have this problem. A fantastic domain name makes your company instantly "clickable" and more attractive to your customers. It's like rolling out the red carpet for your digital visitors.
The only problem is, with billions of websites in circulation today, finding and grabbing the perfect domain name isn't as simple as it seems.
Today, we're going to introduce you to everything you need to know about buying the best domain names for online success.
Don't let your address send your customers running in the opposite direction.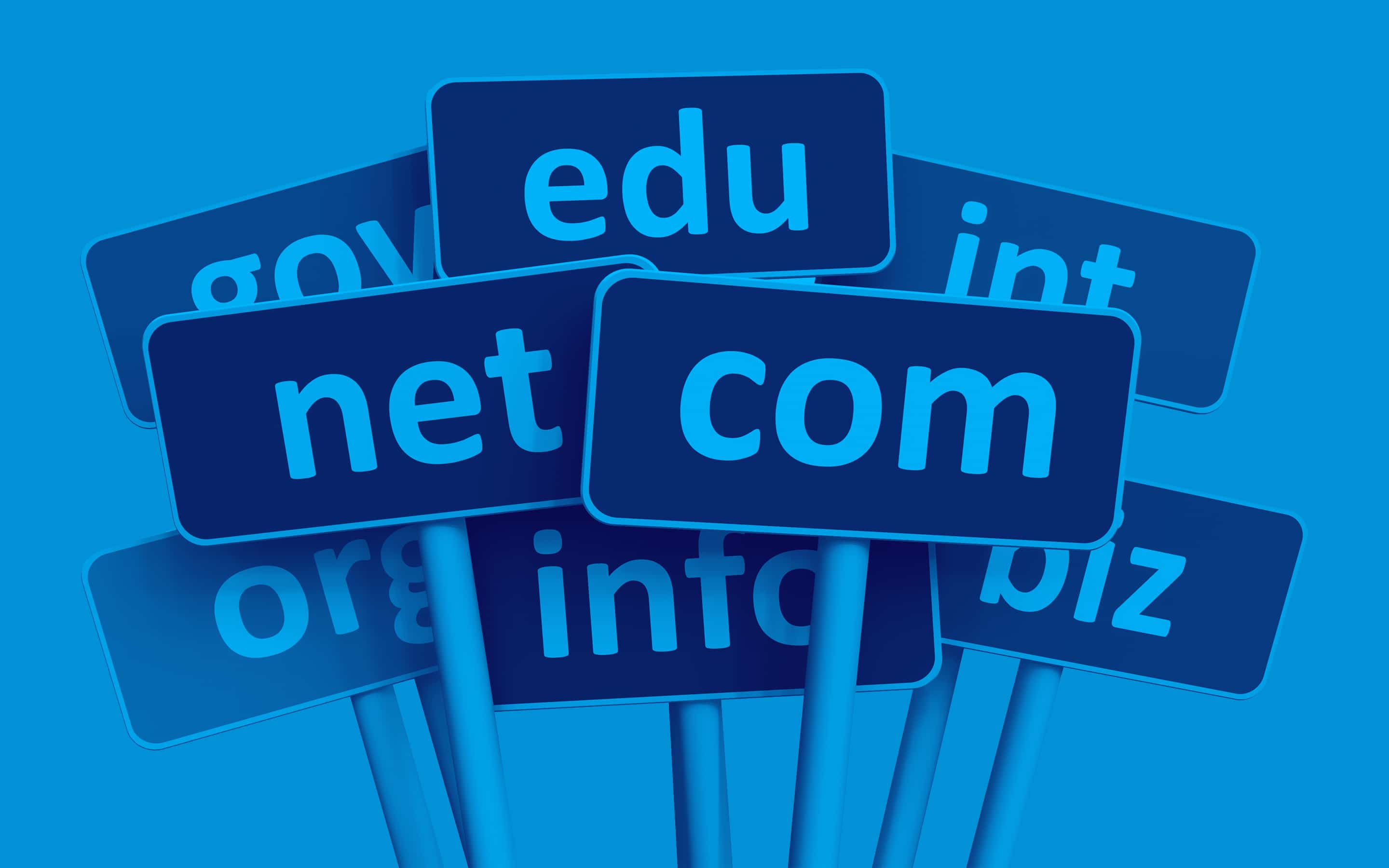 What is a domain name anyway?
Before we answer the question of "How to buy a domain name," it's worth looking at what you'll be trying to purchase.
The internet would be a very different place without domain names. As mentioned above, a domain is essentially your specific portion of the internet. It's how you claim your spot online, and drive people towards a storefront with no physical presence.
Without carefully-chosen domain names, we'd all be searching for companies using random strings of letters and numbers. Not only would this be incredibly confusing, but it would mean that organisations wouldn't have much of a shot at building their brand online.
Domain names mean that you can create a reputation and identity for your venture online. Whether you're a Silicon Valley corporation, or a startup working out of your garage, your domain name connects you to customers all around the world. The first domain name to be registered online was symbolics.com. It emerged on the 15th of March 1985, at a time when less than one .com domain registration happened each month.
Only 300 domains were registered in total between 1985 and 1988. Unfortunately for today's companies, times have changed a lot since then. Now, millions of new domains appear on the web every day.
Importantly, there's a lot more to figuring out how to buy a domain than copy-pasting your business name into an URL. You're also going to need the right suffix for your address. If we continue with our "address" metaphor above, your suffix or "TLD" (top level domain), is the post-code or zip-code for your website. A .com domain tells everyone you live in the high-end, professional part of town. While other suffixes have a part to play in the digital map, none come close to .com for your reputation.
Crucially, figuring out how to buy a domain name doesn't always mean making a single one-time purchase and owning that title forever. When you buy a domain name from Naimeo, you'll have the brand moniker for as long as you want it. However, you'll need to make sure that you continue to maintain ownership of the name in the years ahead. Usually, this means paying a small fee to a hosting provider, or directly to a domain registrar.
Why are domain names crucial to your business?
Buying a domain name is how you establish a unique and new identity for your business online.
Often, it can take time for your name to deliver traffic and visibility for your brand. This is particularly true in today's highly competitive world. However, choosing the right domain name can improve your chances of a customer clicking on your site when they find it.
Think of it this way; your domain name is a key part of your overall brand identity. It's a crucial visitor-facing aspect of what makes your organisation different. A well-chosen domain name instills confidence in your company and products. Unfortunately, just like a lousy brand title, an unfortunate domain name can easily harm your venture.
Here's why it's so important that you know how to buy a domain that works:
Your domain name sets expectations: As entrepreneur Erik Bergman said when he paid $900,000 for the domain "Great.com," if a business leader believes in something, they should be willing to invest in it. Erik thought that his company was going to be amazing, and he wanted a domain name that would reflect that.
Your domain name demonstrates credibility: A .com domain isn't just the most popular suffix for your business. It's also a way of expressing your professionalism and reliability in your industry. Choose the right title, and you'll show your customers that you're invested in your company and their experience.
Your domain name helps people remember you: Even if you have the best product or service in the world, it's hard to remember a company without a great name. When you're searching for the ultimate .com domain, keep your eye on a few key things. For instance, you need your domain to be short, easy to pronounce, and easy to spell. Pick the right solution, and you'll set yourself up for top-of-mind brand awareness for years to come.
Your domain name is part of your brand: When you know how to buy a domain name that connects with your target audience, you also unlock a new way of differentiating your company. Many people think that using keywords in their domain name is the only way to be competitive online today. However, a truly original title can help you to stand out from your competition in a more meaningful way. A brandable domain name gives you an asset that you can carry with you throughout the growth of your business.
Remember, your domain name is more than just an arbitrary location that you send potential customers to. The URL you choose is the backbone of your online presence. It plays a critical role in both building your brand and setting you up for long-term success.
How to buy a domain name that resonates: Top tips
It's easy to underestimate the effort involved in buying an excellent domain name.
At first, you assume that all you need is something catchy to grab your audience's attention. However, as any digital pro will know, there are also a number of hurdles to avoid in finding the right URL.
For example, for many years, companies believed that the best way to set themselves up for SEO success was to choose a name with a keyword in the URL itself. After all, what better way to rank for a term than to have multiple instances of it on every page? Unfortunately, the Google algorithm changes regularly. Today's search engines have begun to penalize sites that take advantage of "exact match keyword" domains. In other words, a company that sells computers can't just have "BestComputers.com." If you want to succeed with your digital strategy today, you need to get creative.
Figuring out how to buy a domain name that works for your organisation is no easy feat. Fortunately, as experts in the naming industry, Naimeo does have a few tips to share on how you can improve your chances of making the right decision. Here's everything you need to know: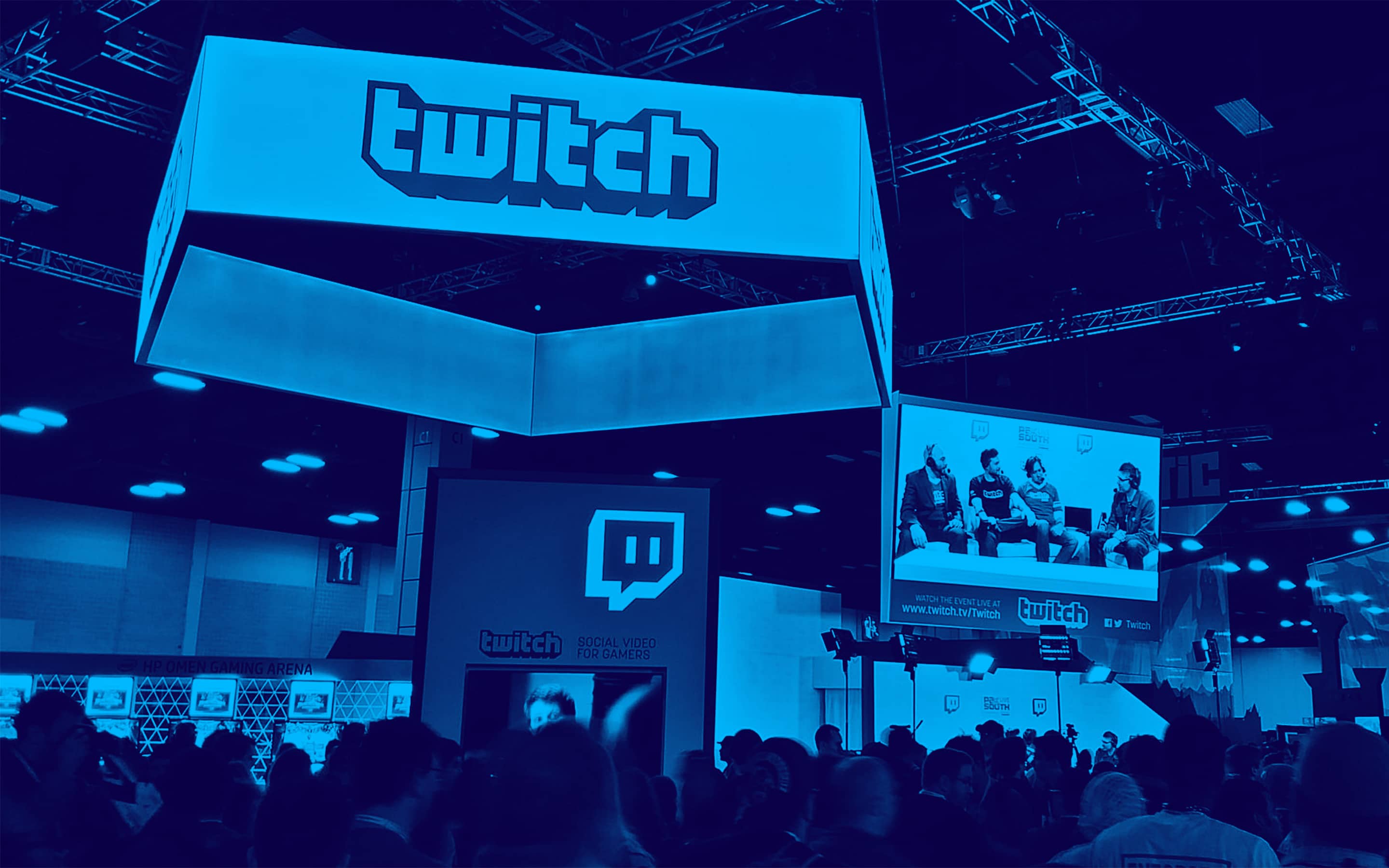 1. Don't cut corners with your TLD
There are dozens of different top-level domain extensions on the market today. You've probably seen a few of them as you browse through the web, including options like .edu, .info, and even .me. However, just because these suffixes are new, doesn't make them better than the originals. No matter how you look at it, the .com domain continues to be the best option for any business.
Consider the fact that out of the top 50 most-visited domains in the world, only 6 use a TLD other than .com. It's only Twitch.tv that uses a "newer" TLD too; the others rely on favourites like .org and .net.
2. Keep it short, sweet and pronounceable
The digital world hasn't had a significant impact on the average person's attention span. These days, people are so busy jumping from one app and website to another, that they don't have time to waste on long, complicated domain names. Even if your idea for a product is fantastic, people will avoid visiting you when you have a complicated URL.
When you're figuring out how to buy a domain that's effective for your company, focus on a short and sweet solution. Not only will your URL be easier to remember, but it also improves your chances of word-of-mouth marketing too.
3. Think carefully about spelling and symbols
One of the best ways to come up with a unique and brandable domain name is to spell a familiar word uniquely. However, you'll need to be careful with this choice. These days, Google will automatically direct your customers towards your website, even if they miss-spell your name. However, it's best not to use a spelling that's too complicated, as this will increase the chances that your leads end up on a competitor website instead.
According to Moz.com, it's best to avoid anything that's not a letter. Periods and hyphens generally leave customers confused, because they're not sure where they're supposed to go. Additionally, it's hard to encourage word-of-mouth marketing when hyphens are breaking up the flow of your business name.
It's also a good idea to make sure that you're protected from someone coming along and trying to steal your domain name. There are a few things you can do to defend your new identity. For instance, most experts recommend buying different versions of your domain with alternate suffixes like .org and .co.uk. You might also choose to purchase different spellings if they're available.
You can also make sure that your company name is registered to your business, and that the .com domain is properly trademarked. If you buy your domain name from a professional like Naimeo, the .com domain name registration is handled for you.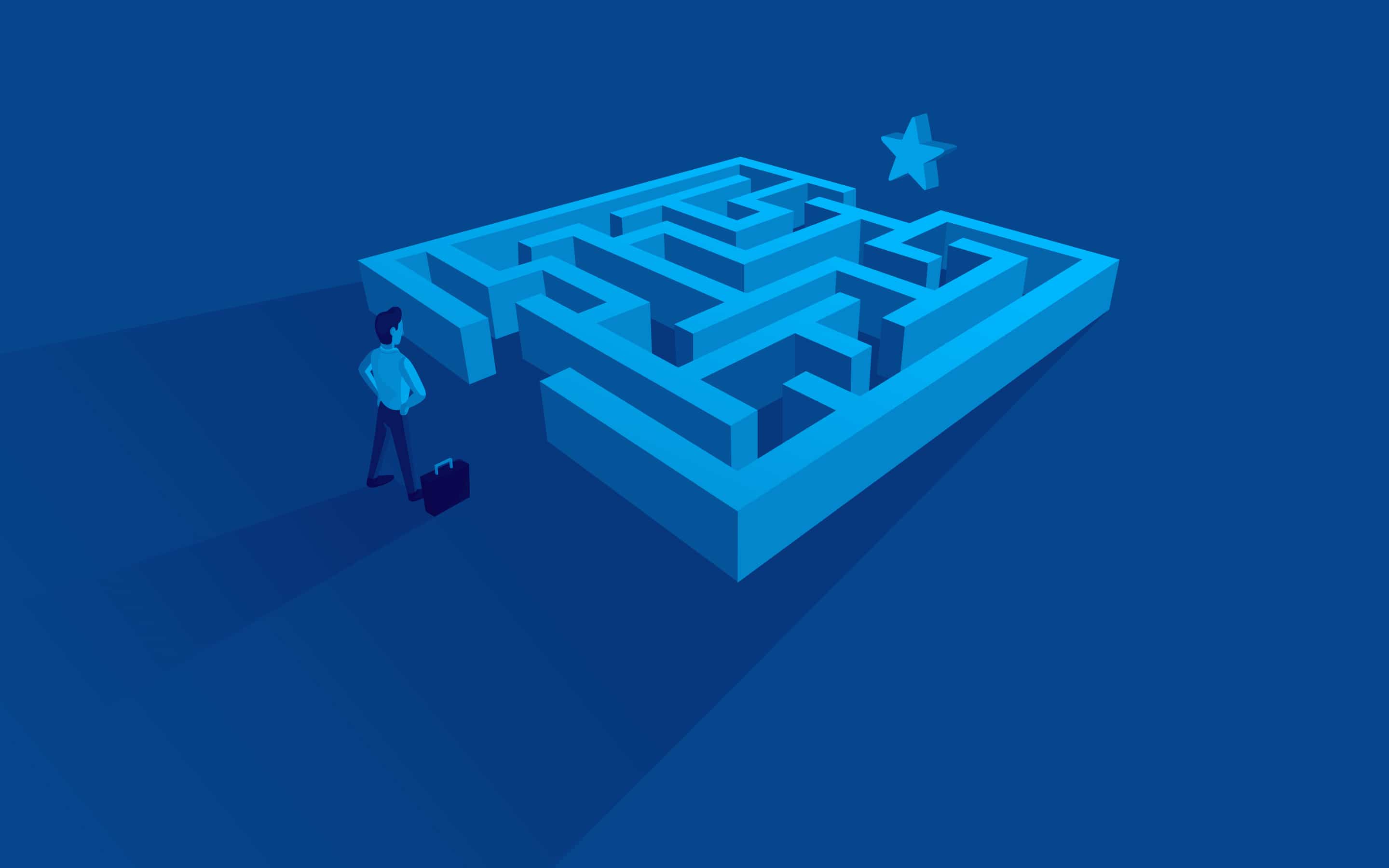 The common challenge of buying a domain name
There are many reasons why companies struggle when it comes to figuring out how to buy a domain name. First of all, just like coming up with a great company name, finding a good domain name takes time, creativity and focus. There's often more to it than a simple brainstorming session. Additionally, if you're new to things like domains and business naming, you may struggle performing the due diligence required to ensure that your URL is fit for purpose.
However, the biggest issue companies have with buying their domain name is simply that we're running out of .com domains. Even the United States Court of Appeals agrees that there aren't enough good domain names out there anymore.
We're living in the age of the fourth industrial revolution. As internet usage around the globe continues to rise, finding a .com domain will only get harder. Our language only has a finite number of meaningful words after all. This means that you can't just come up with a keyword-based moniker anymore. You need genuine art and creativity to develop an amazing domain name.
On top of that, even if you find an excellent domain name, your work isn't over. Many well-known companies have encountered challenges in securing the domain names that they want. For instance, when Google's parent company renamed itself "Alphabet," they didn't win the rights to Alphabet.com. The Alphabet.com domain currently belongs to BMW. On the other hand, car company Nissan has spent more than 2 decades trying to buy the domain name "Nissan.com" from a man called Uzi Nissan. It even took legendary tech giant Apple 16 years to buy apple.co.uk from a British brand known as Apple Illustrations.
When you begin to learn more about how to buy a domain, you'll realise that there are a lot of complications involved with building your presence online. Just because you might be able to argue that you deserve a domain name doesn't mean that you'll get it. Most domain registries operate on a first-come, first served basis. Unfortunately, that means that many of the typical names you'd come up with in a team brain-storming session are already taken.
Today, there are really only 2 options available for budding brands. The first option is to attempt to acquire a domain name that uses your preferred keywords through deals. Uber offers 2% of its shares to Universal Music for the name Uber.com. What's more, Slack paid $60,000 for Slack.com.
The other option? Purchase an original and brandable business name when you're building your company. Buy a name from Naimeo, and it comes with a.com domain built-in. That means no stress trying to chase down the perfect .com domain to fit your company moniker. You get the complete package for developing an online presence, all in one.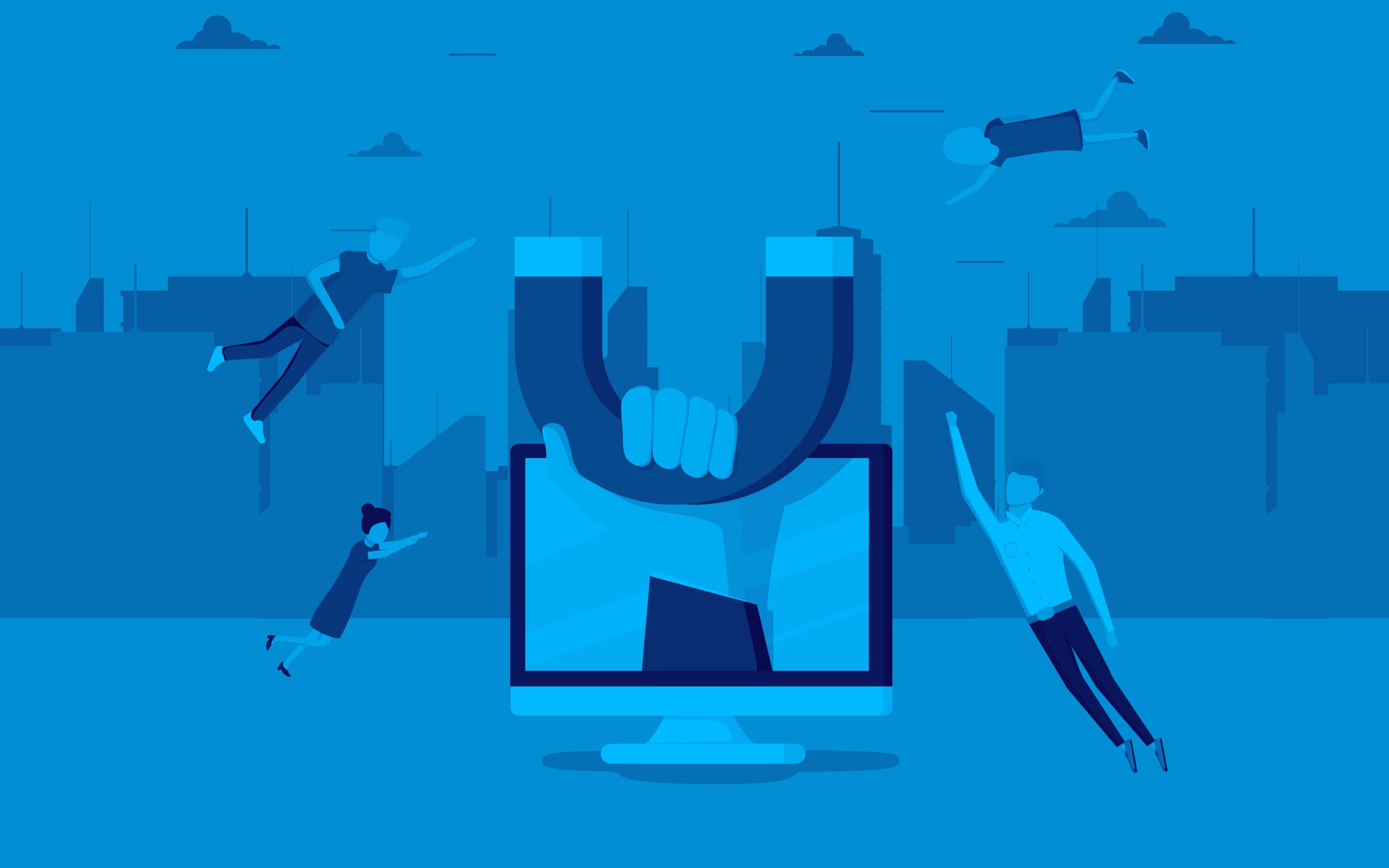 Why work with a domain name company?
By this point, it's probably easy to see why so many companies have trouble figuring out how to buy a domain name that works. Like any part of the naming process, choosing the right domain is hard.
The number of "basic" domain names that are up for sale today is slowly dwindling. Fundamental words and phrases are no longer available. What's more, the number of domain name disputes happening around titles that are "too similar" to other companies is on the rise.
To counteract these issues, brands are being forced to re-think the way that they invest in domains and business titles. Rather than just running a brainstorming session and hoping for the best, companies are beginning to realise that they need a bespoke, and professional solution to their naming challenges. That's where companies like Naimeo step in.
The domain names that we offer at Naimeo enable you to build an online presence quickly. You choose the title that best represents your brand and gets a .com domain along with it. From there, you can begin building trust with your customers. Here are some of the benefits that come with buying a domain name from a professional naming company:
1. You'll be memorable and unique
Coming up with a domain name that's one-of-a-kind in a world where billions of words are already trademarked isn't easy. It's like trying to think of a colour that doesn't already exist. You need a special kind of creativity and experience to deliver outstanding results, and that's what you get from a professional naming company.
When you buy a domain from someone like Naimeo, you get something that's 100% original. That means that you can begin creating a brandable presence for your company. You don't have to worry about sounding too similar to another organisation in your niche. That means that you have the perfect foundation for an unforgettable company.
2. Avoid reputation-destroying mistakes
There's a danger in finding your own domain name. You may end up getting so close to the process, that you forget to look at your URL from an outside perspective. Often, that's how some of the worst domain names in history end up being made. For instance, "Bitefartcafe.rs" looks fine when you're focusing on the word "Bitef" at the beginning. However, for people who don't know your company is called "Bitef," the domain becomes "Bite fart café" instead.
A professional naming company is there to make sure that you don't just get a creative title – you get one that's not going to cause any embarrassment for your brand. We make sure that everyone sees the same thing when they view your domain name, so there are no problems with semantics.
3. It should make trademarking easier
Perhaps most importantly of all, buying a domain name from a professional company ensures that you're less likely to run into trademark issues – although you will still need to do the usual due diligence. Before we ever list a domain for sale on Naimeo, we make sure that we have full rights to the .com domain. That means that you don't end up falling in love with an URL that you can't have.
When your URL is the first thing that your customers see online, you can't afford to make the wrong impression with it. Getting a little professional assistance ensures that you can begin building trust with your clients, from the moment they find your domain.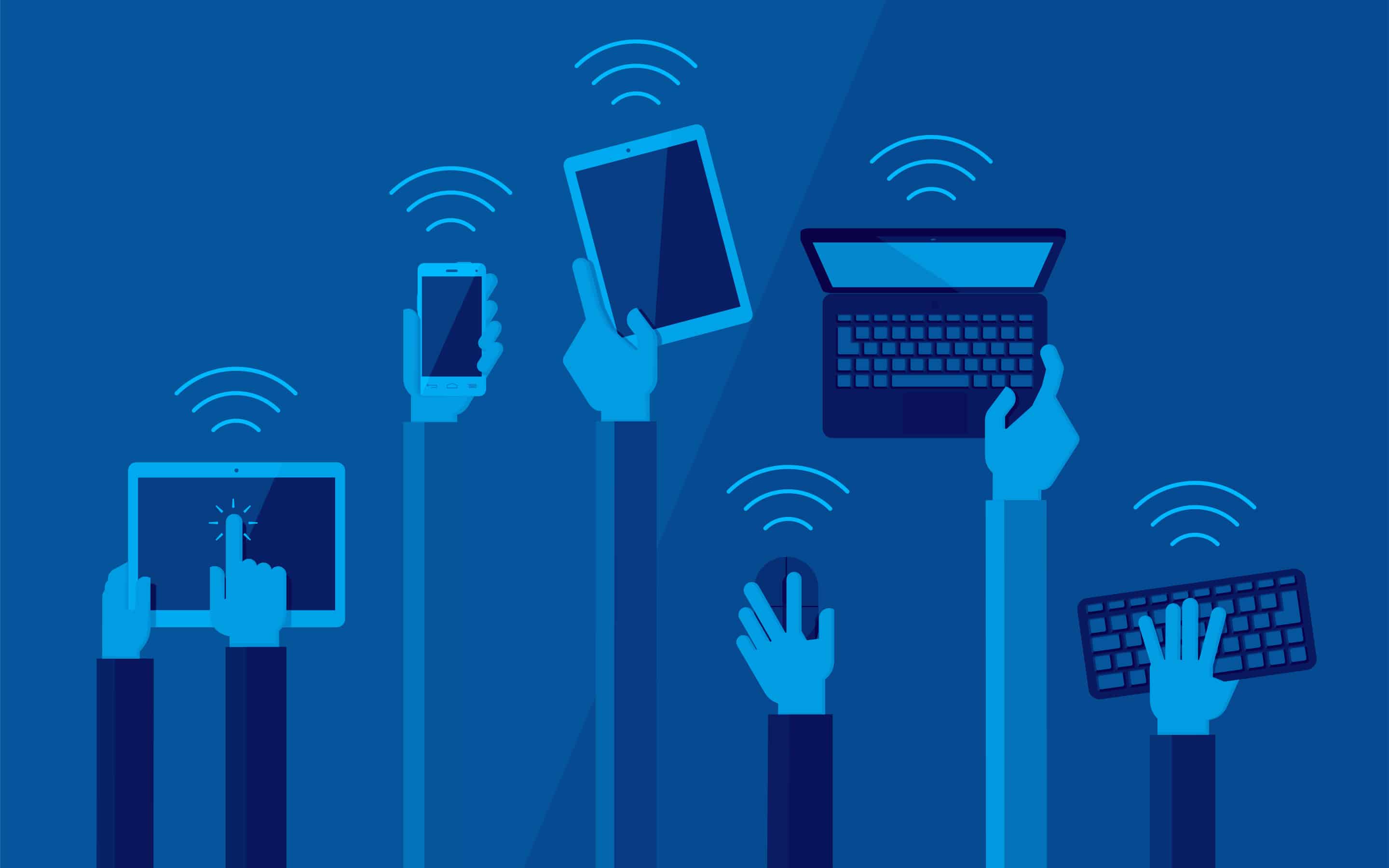 How to buy a domain name: Don't settle for second-best
Understanding how to buy a domain that works for your business is a crucial part of your branding strategy.
When you build a brand, the idea is that you create a series of assets that affect how people think about your company. Take McDonald's for instance. Everything from the farmer-style name to the golden arches of the logo makes you feel a certain way about the brand.
In the past, companies only had to worry about things like logos and company names when they were developing their brand presence. However, now that we're living in a highly digital world, your domain name is just as important as any other asset.
Domain names are a precious commodity in the digital world. Without the right address, you'll never be able to attract people to your content, products, or services.
Years of experience in the naming sector have given the team at Naimeo the insight we need to create incredible names. We ensure that all of the monikers we offer come with their own memorable .com domain attached to them. That means that you spend less time stressing over your URL, and more time building your company.
Isn't it time you discovered the benefits of using a domain name company? Contact Naimeo today to find out more.
To get ahead. Get a great name. From Naimeo.