Xerox, Google, Oreo, Kodak.
What do all those names have in common? They're creative.
If Google was just called "Search Engine Co." would it have become the household word that it is today? If Oreo was Choco-Cookie, would it have captured the hearts and tastebuds of the globe?
Business names are evocative – even when they don't directly explain what the company does. The words you choose to describe your business don't have to be plucked from a dictionary to have meaning. Something as granular as a specific sound can be all your audience needs to understand what your business is about. Maybe that's why 72% of the best brand names are invented terms.
As you'll know if you've struggled to define your business before, naming your company isn't simple. It's one of the most complicated creative processes in the marketing journey.
However, just because coming up with creative business name ideas is tough doesn't mean that it's not worth the effort.
Companies that avoid the temptation to simply cut corners and name their organisation after themselves or choose the most obvious word that they can find with a .com domain are the ones that thrive.
Give yourself a name that speaks to your audience on a subtler level, and you create an identity that you can be proud of for years to come.
What are creative business names?
You know that naming your venture is a crucial part of launching your startup. But, do you know what kind of name you need?
Brand titles fall into a variety of categories, depending on their purpose, design, and intent. For instance, some names are suggestive – they explain what you do without being too obvious. Amazon is an example of this kind of moniker. The term Amazon didn't have anything to do with the books that the company sold when it first launched. However, it did imply diversity and growth. By choosing a name that suggests an exotic range of products, Amazon was able to easily transform from an online bookstore, into a digital marketplace.
There's also invented names, blended names, descriptive titles, and more. For the most part, when people talk about creative business name ideas, they're talking about the invented company names that are designed using a deep understanding of language. Creative titles are built from compelling sounds and letters – they're not just picked out of a book.
Over the years, an increasing number of companies have found themselves searching for creative name ideas for a business. Part of the reason for this is that the number of pre-existing words available to purchase and trademark is dwindling. The internet is entirely out of four-letter domains. That means every combination of four letters has been bought by someone.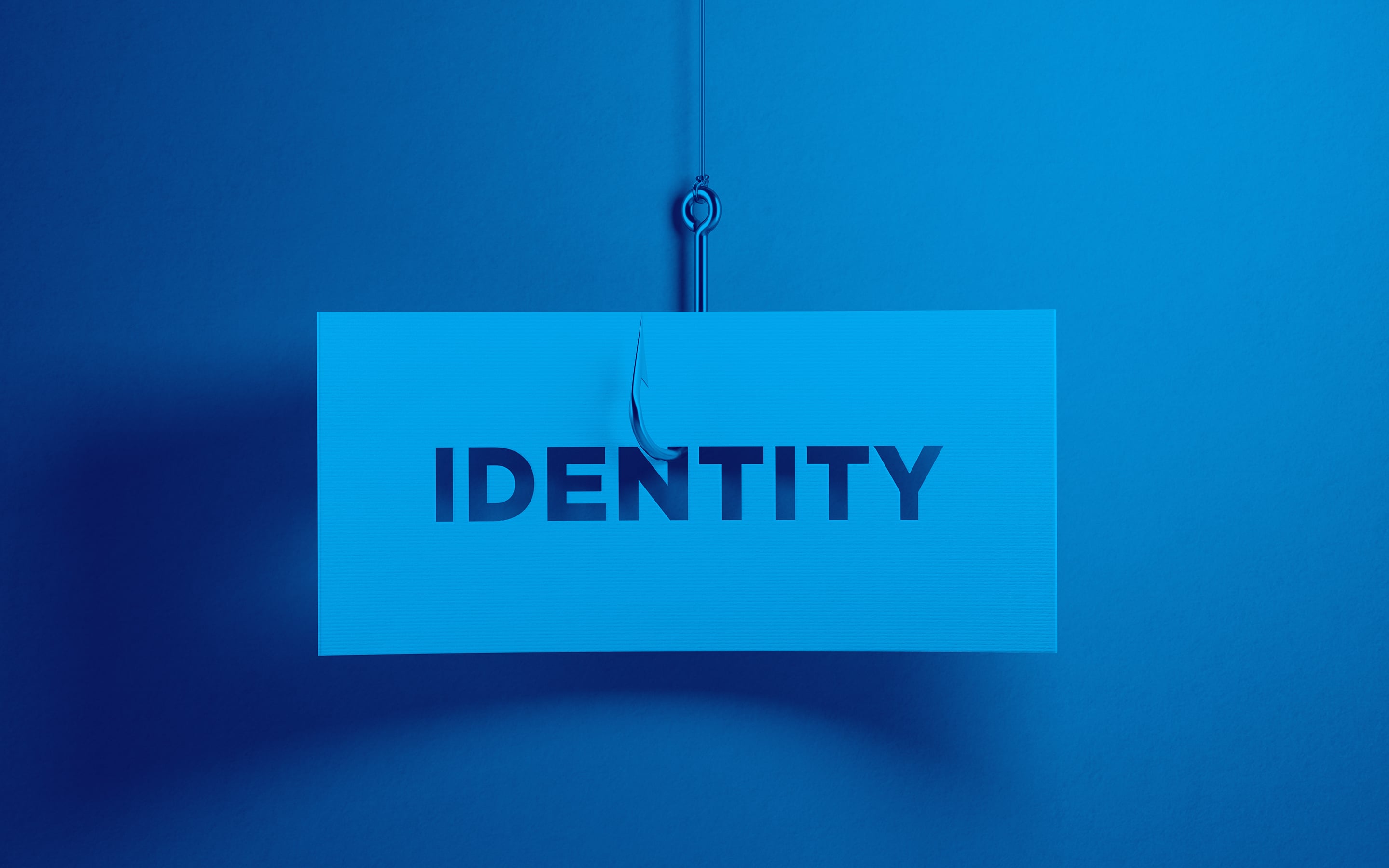 Ultimately, human beings have an infinite potential for creativity and ambition. That means that the number of businesses in the world will only continue to grow. We only have a limited number of words available to describe those companies. The good news is that if you can't find the perfect word available to identify your organisation – you can create one instead.
From Verizon to Exxon, invented names are fanciful terms that give companies a chance to distinguish themselves. In a world full of obvious names like General Electric, and PC World, choosing a name that no-one has ever heard before gives you a compelling way to stand out. Creative business names give businesses unlimited flexibility to grow and evolve; however they choose. After all, what you do today may not be what you do tomorrow.
A descriptive name like "AdvocacyKit.com" limits you to a single offering, but a title like "Bambu" means you can do almost anything. What's more, creative business name ideas are also far easier to trademark than their descriptive counterparts. Most governments will not trademark a word that's too broad or generic, meaning that there's nothing you can do to stop other people from using a name similar to yours. Why do you think there are so many computer stores out there with names that sound the same?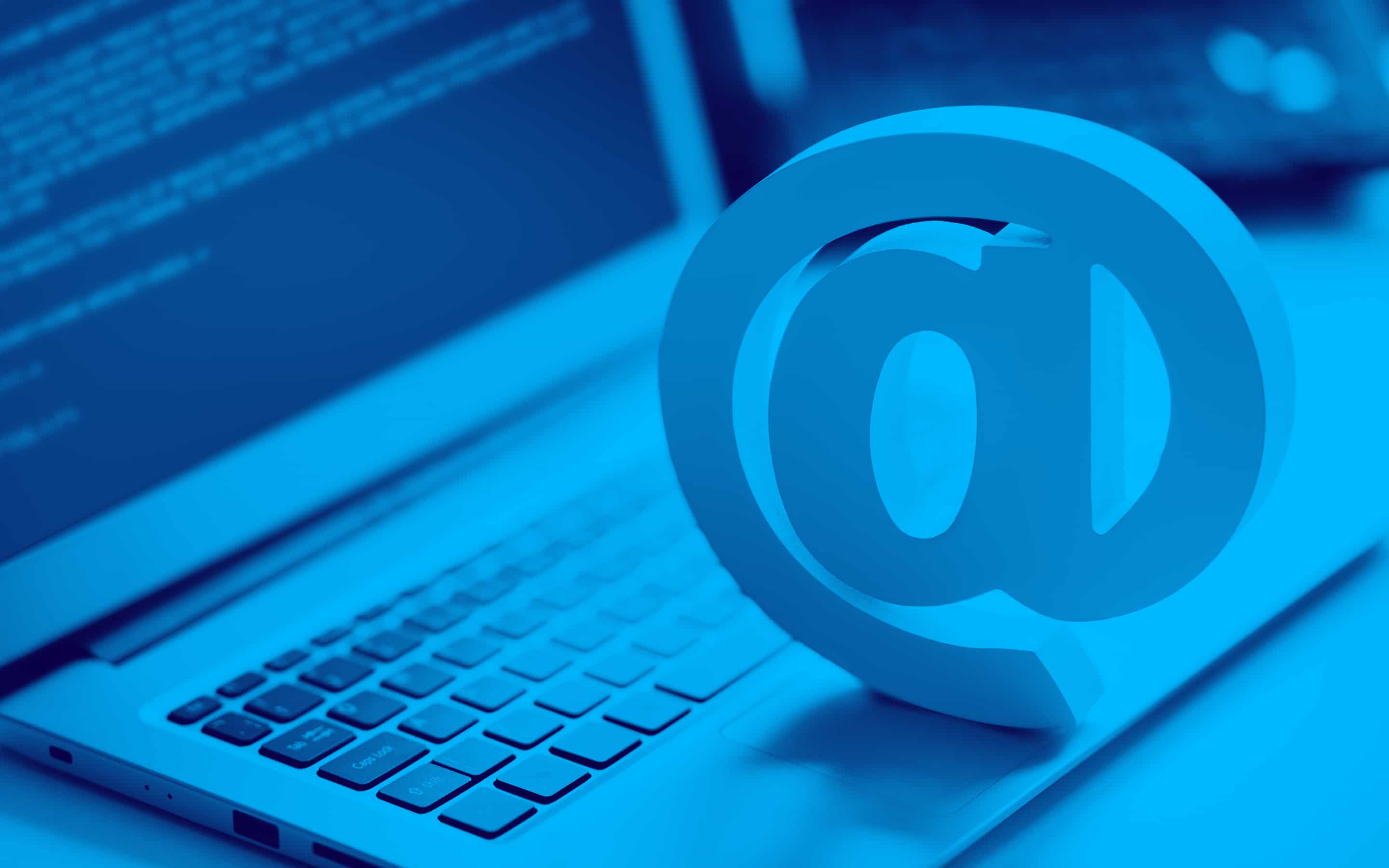 Creative business names vs. descriptive titles
In today's ever-evolving business world, products and services change like the tides. However, your business name is something that can last forever. Unless you feel like investing in an expensive rebrand every couple of years, you'll need to launch your company with a title that can not only distinguish you from the competition but stay with you as your organisation evolves.
For most entrepreneurs, this means facing a crucial dilemma. On the one hands, you want a business name that's going to tell your customers what you sell straight away. This limits your need to market and build your brand. However, on the other hand, you need a title that's unique enough to make you stand out from the crowd. Descriptive names like "Toys R Us" might be convenient – but they're not exactly inspiring.
For years, descriptive business names have been the go-to choice for companies who no longer have the patience or time to brainstorm new ideas. More often than not, teams start with the intention to choose the most compelling name that they can think of. After a week or so of crumpling up Post-it Notes, they lose their motivation and settle for whatever is "good enough."
Unfortunately, this often means limiting their business. Remember, the company Salesforce began as a CRM software provider based on automating activities for a sales team. Since then, the company has evolved into a cloud computing company, making its name far less relevant than it was 20 years ago.
Alternatively, creative business name ideas, or "invented" titles are limitless in their potential. Some of the most iconic companies in the world use invented terms, like Acura, Trello, or Podio. These names come with absolutely no prior baggage or connotations to weigh them down. You don't have to worry about overcoming the associations that customers already have with your name because it's brand-new.
Invented words are powerful because they convey ideas and emotions without being obvious. These terms also have the potential to become household words over the years.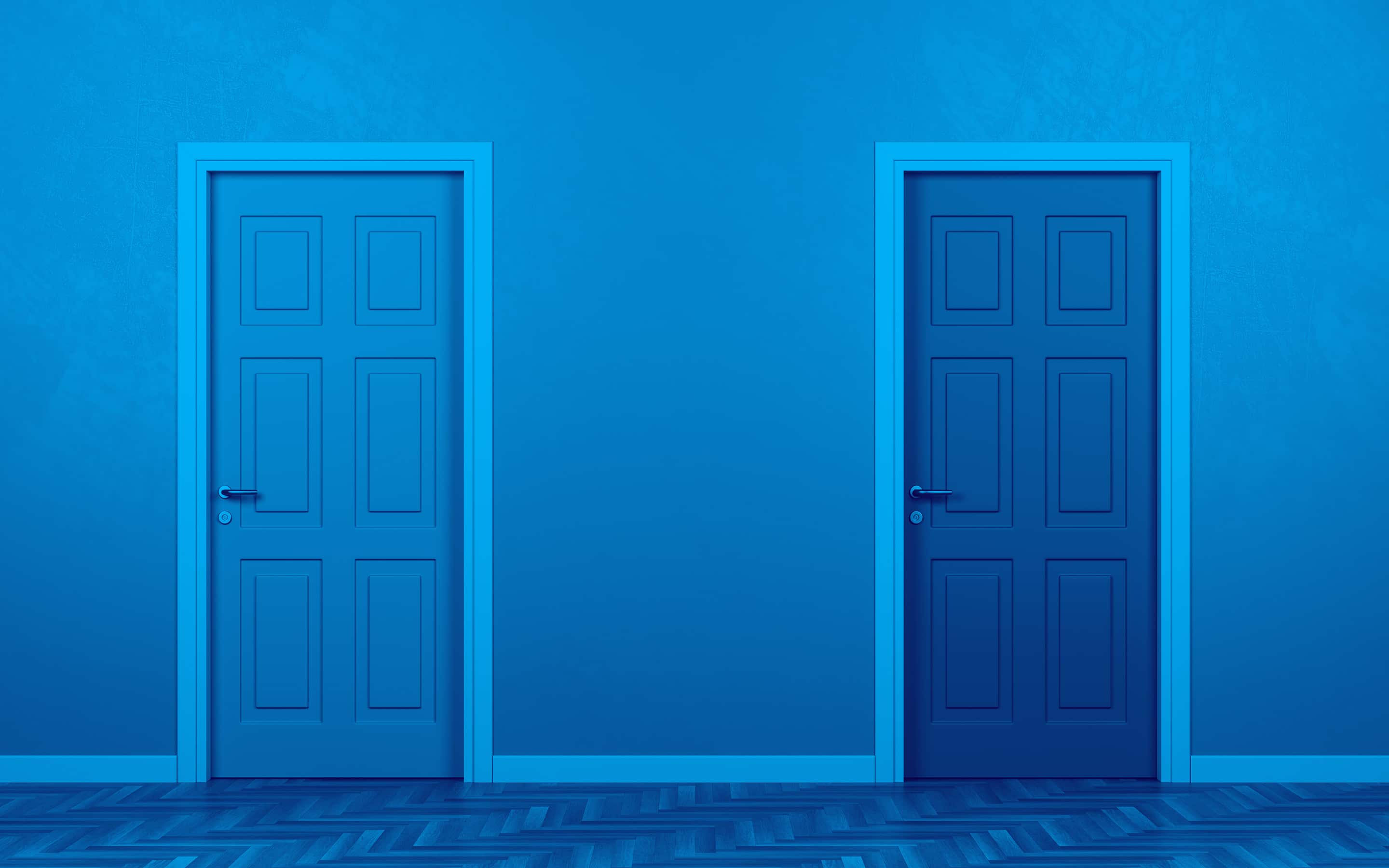 How to find creative name ideas for a business
As all new entrepreneurs quickly learn, there's a great deal of planning and strategy that goes into building a company from the ground up. Before your business is ready to launch and gain customers, you'll need to think carefully about the image you want to present to your audience.
A unique business name is one of the best differentiators a company can have. When you have a title that instantly defines you as something special to your chosen customer, everything else becomes easier. Many companies rely on their business names to inform everything from their logo to their marketing strategies and more.
The question is, how do you come up with creative name ideas for a business? The easiest option is to turn to an agency like Naimeo and let us do the hard work for you. However, before you do that, keep these tips in mind.
1. Make sure you understand your business
Just because you're not going to use keywords and obvious terms to describe your company, doesn't mean you don't need a clear understanding of your organisation before you get started. Before you decide on a name, you need a clear idea of your company's mission, target audience, goals, and even your value proposition. The more you understand about your brand, the easier it will be for you to choose a title that resonates with what you want to stand for.
Ask yourself:
What are your values as a company?
What kind of service or product are you offering?
Who is your target audience?
How do you want your customers to feel when they interact with you?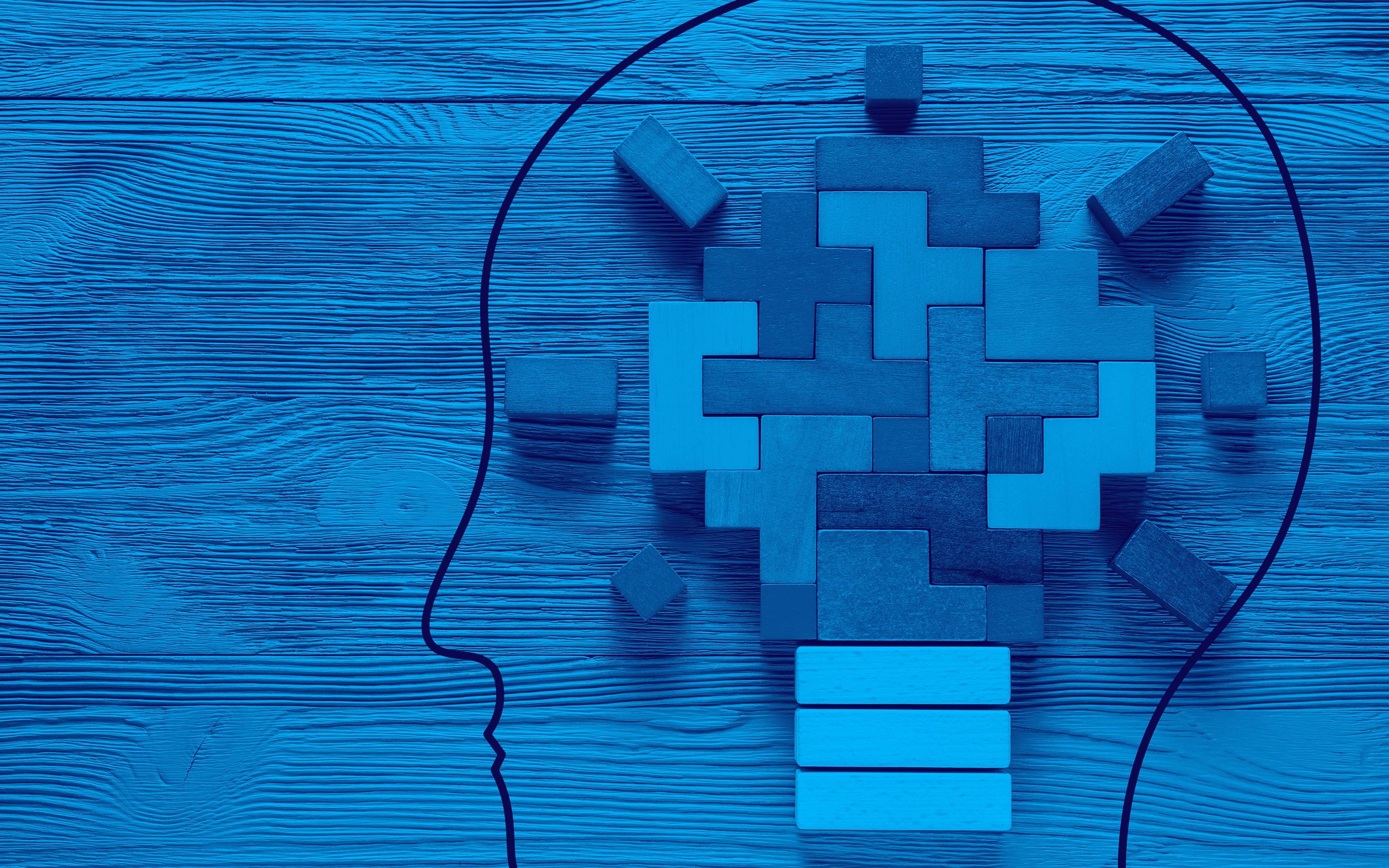 Descriptive names, as mentioned above, are a title that clearly describes what you do as a business. For instance, the New York Bagel company. At first, choosing a descriptive moniker seems like the easiest option – particularly when you want your customers to understand immediately what you do. However, literal names are also the ones that often blend in with the crowd.
Imagine if IBM had stuck with the title of the "Computing Tabulating Recording" company. Not only are descriptive names usually a mouthful, but they're challenging to trademark too. Plain words and phrases make it difficult for you to have any kind of emotional connection with your audience. Today, when most purchasing decisions are made based on emotion, those connections are the ones that count.
Designers-R-Us might tell people what you do, but it won't indicate what you stand for, or why your customer should click on your website instead of your competitors. Creative business name ideas do more than just describe a brand – they define you.
3. Focus on memorability and visual vigor
Businesses need to be memorable if they're going to thrive. The world is full of companies, and new start-ups seem to enter the market consistently. Your name is one of the easiest ways to make sure that you stick at the front of your customer's mind. Creative business name ideas are more than just catchy; they're inherently memorable.
Our minds don't generally focus on words that we see every day. However, if we're presented with a term we've never heard before, we often hold onto it. Think about the first time you heard the word Google, for instance. To make sure your name is as memorable as possible, test it for simplicity. It needs to be easy to say and spell so that people can talk about your brand.
Another factor to strive for is "visual vigor." Your title should help your audience to visualise something. At the very least, it needs to look good when it's written down as a logo, or in a press release. Think about the kind of impact your name has on a visual level.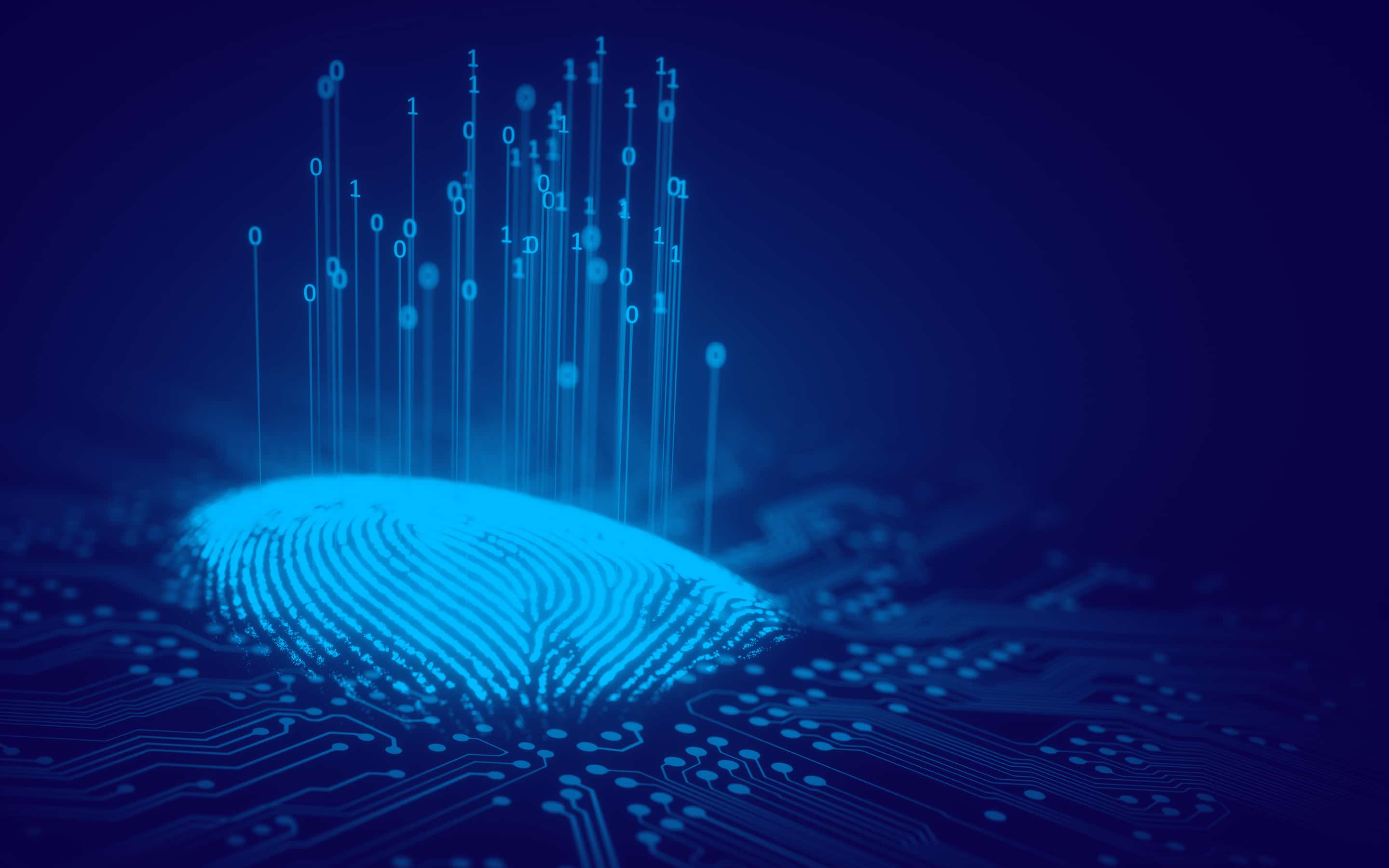 4 common mistakes to avoid when choosing creative names
Currently, about 137,000 new businesses launch every day.
That's tens of thousands of new companies fighting for their share of attention in the online world. Although only a fraction of those organisations will be direct competitors for you, that still means you have a lot of new people to battle for market share on a regular basis.
When you choose creative name ideas for a business, you give your potential audience a reason to slow down and take a second look at your brand. Sometimes, that's all it takes to ensure that your startup doesn't fade into obscurity.
However, just like with any kind of moniker, it's easy to make mistakes when choosing your compelling new title. Make sure you avoid these mistakes when picking the perfect name.
Mistake 1: Choosing something too long and complicated
Just because your name is creative, doesn't mean that it has be crazy. Throwing random letters and syllables together won't make a great moniker. If you're selecting your creative business name ideas from a naming expert like Naimeo, then you can rest assured that there will be no convoluted or complex options to choose from. As experts in the naming industry, we know that a name that's too long often leads to problems with memorability. Additionally, clients frequently end up shortening long company names also.
Avoid anything more than three syllables long – maximum. Additionally, it's worth practicing saying the name to your team. Does it roll off the tongue? If not, you need something simpler.
Mistake 2: Not imposing enough restraints
One of the things that make coming up with creative business name ideas so complicated is that you need to walk the line between innovative, and over-the-top. When you start getting inventive with your potential titles, it's sometimes difficult to know when you need to stop. With that in mind, it's often best to put limits on yourself.
For instance, make sure that you only look at names that contain no more than two syllables, or names that have an alliterative element to them. The more precise you can be with your choices, the less likely you are to get carried away.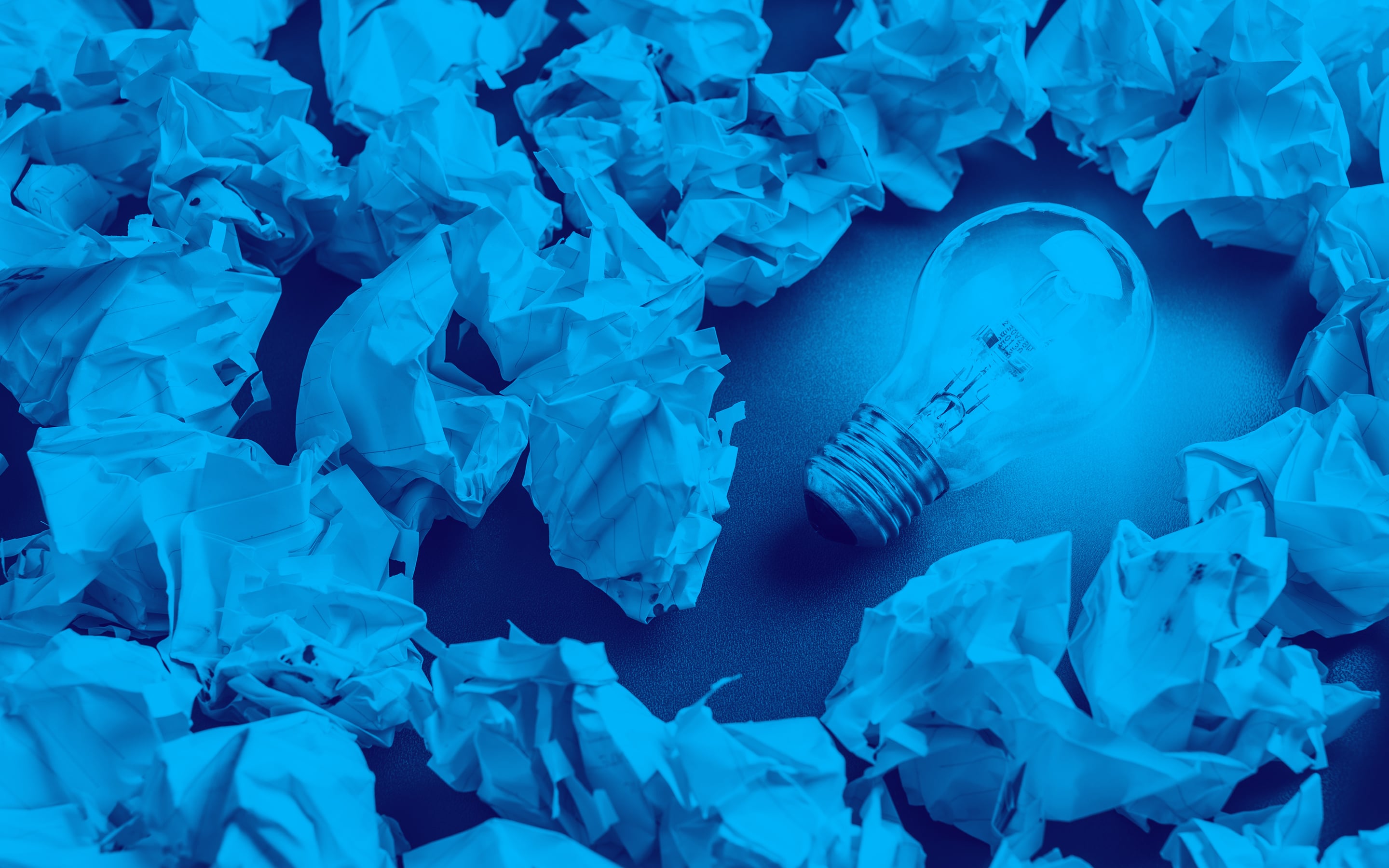 Mistake 3: Failing to think about all avenues
When you're choosing creative name ideas for a business, remember that you won't just be using that title in-person, you'll also be placing it on a number of different channels too. For instance, maybe your name sounds great out loud, but how does it look when it's set beside a .com domain? "Who Represents" – the PR company sounds fine when you say it to a friend, but it can have double meanings as an URL: whorepresents.com.
Test how your name looks written down, next to an @ symbol for Instagram and more. Your title has to fit in every context.
Mistake 4: Just following the trends
Another critical mistake that companies make is deciding to choose a name just because it sounds similar to the business names that your competitors use. While it's a good idea to check the trends that are working for other organisations in your industry, don't limit yourself to something "trendy." Think about your past, your future, and what you want to achieve as a brand.
Trends quickly develop their own associations, and that's not something you want tainting your fresh creative business name ideas. Be unique.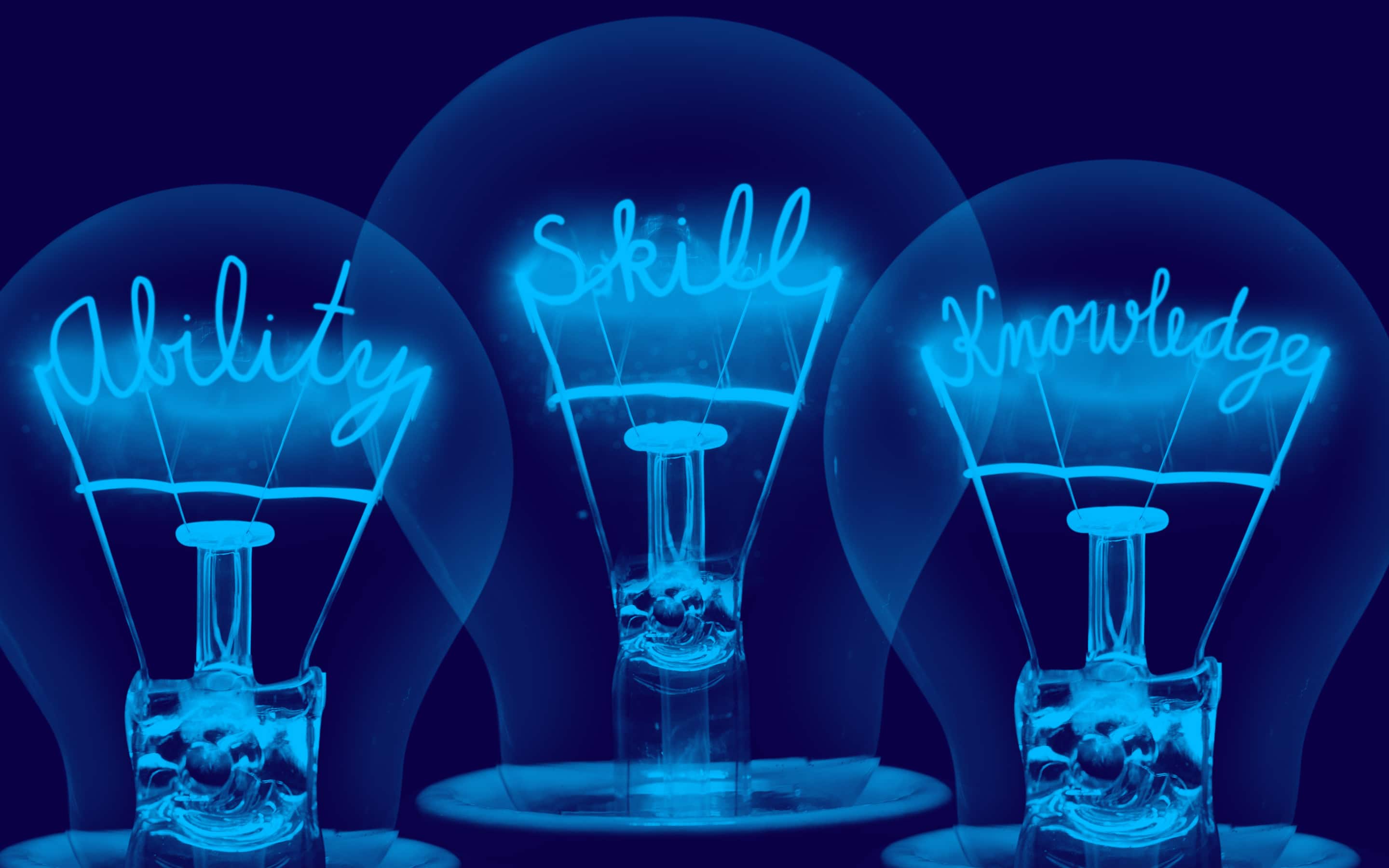 How the specialists deliver creative business name ideas
Ultimately, coming up with creative name ideas for a business is one of the best things any entrepreneur can do to give their startup a competitive edge. Unfortunately, finding the right title is easier said than done. While anyone can put keywords into a name generator or mash a couple of words together to make a name, it takes a special blend of art to science to make an invented name.
Creative business name ideas give your brand an instant impact in any industry. However, to take advantage of that benefit, you need skills that most entrepreneurs just don't have. That's why it's so much easier to turn to an online naming specialist like Naimeo for help. With Naimeo, you get an expert that can do the hard work on your behalf. Here's how we deliver the ultimate creative business name ideas.
1. Go beyond the obvious to tap into sounds
You'd be surprised how much a sound can change the way you feel about a company. Some letters and syllables automatically encourage positive emotions. Businesses like Limoncello have been taking advantage of this strategy for years.
In one study conducted in 1990, the researchers even discovered that the sounds in a name change the way people feel about a company. When a toilet paper brand was presented with a name that included hard constants like "T" and "Z," people were more likely to describe the product as "rough" or "harsh."
2. Finding words that stick
The best creative business name ideas are the ones that are emotional and memorable. If you're struggling to name your company, we recommend browsing through some of the options available on Naimeo. You can choose a section based on your industry and make a list of some of the ideas you like. Once you've found a few terms, share them with your team, and find out which ones they remember a few days later.
When we create names, we look for titles that have the power to resonate with as many people as possible. Our invented terms both stick in the minds of your audience and evoke the right emotions.
3. Exploring lexical innovation
We believe that words – even the made-up ones – need to tell a story. Look at the name Groupon – it sounds like Coupon, includes the word "Group," which indicates community, and it's only 2 syllables. Finding an invented name for your business doesn't mean just choosing a new term at random. When we come up with creative business name ideas, we create vessels that can take on the meaning and intentions of your brand.
By exploring lexical innovation, placing unique sounds together and going beyond existing language, we can give you a name that you can have real ownership of. On top of that, we even make sure that all the names that we offer come with a .com domain. That means you don't have to worry about cementing your online presence after you've found the title that's right for you.
After all, if you want to get far with your new creative business name ideas, you need to make sure that you can protect that moniker from your competitors.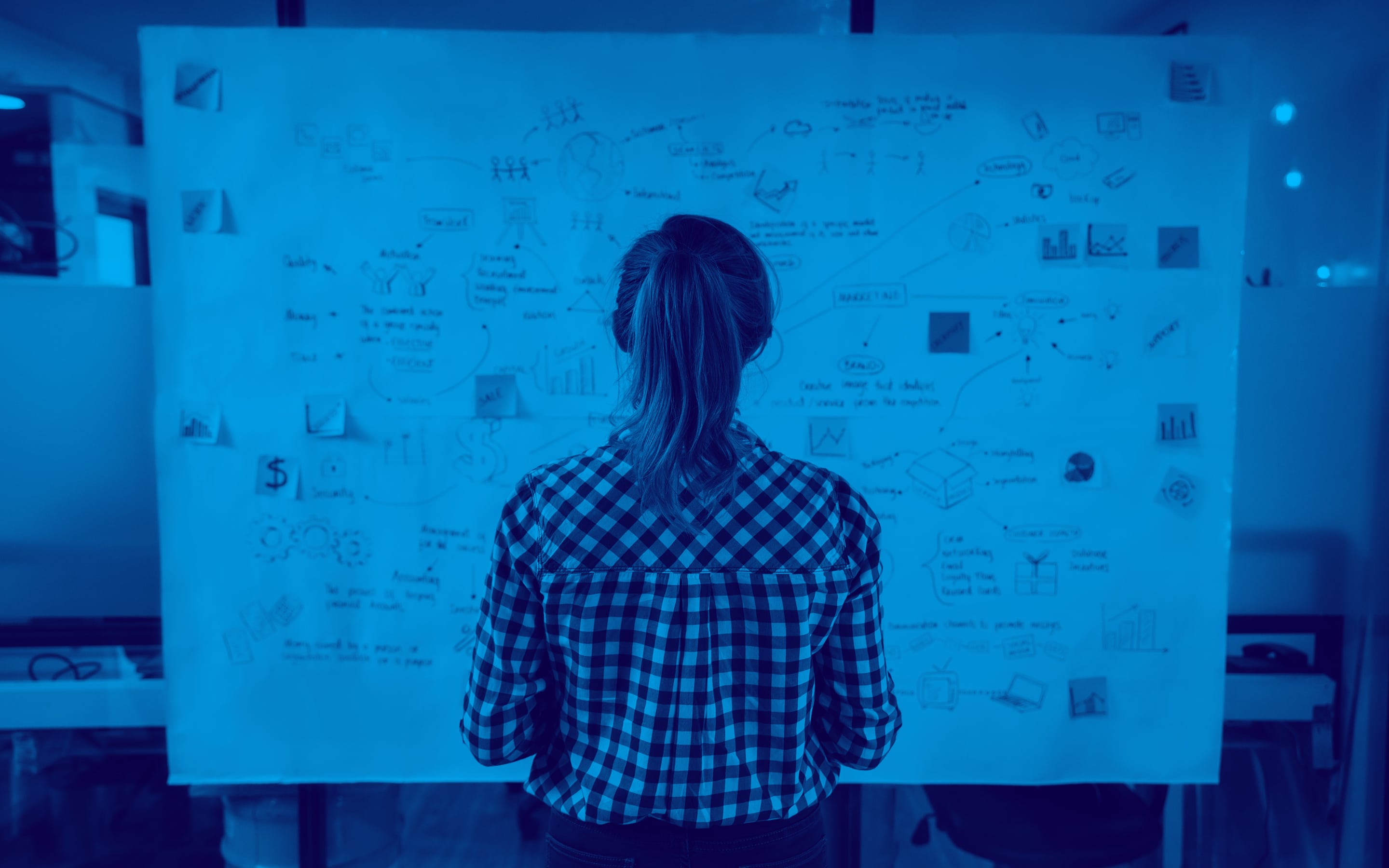 Get creative with your company name
Finding creative name ideas for a business means being unique, and original.
For some organisations, that means taking a risk. After all, avoiding a descriptive company name means that your name won't instantly tell people what you do. However, that doesn't mean that it won't attract the right attention. Your name doesn't have to directly relate to the product you sell or the services you have to offer for it to be effective – it just needs to resonate with your audience.
When you get a creative title from Naimeo, you unlock a truly incredible opportunity to make sure that your business stands out from the crowd. What's more, you won't have to worry about spending hours on brainstorming sessions with your exhausted team.
With Naimeo's quick and straightforward process, all you need to do is choose your industry, pick the name that appeals most to you, and you're ready to go. So, if you want to take the hard work out of compiling your own list of creative business name ideas, simply browse our library of unique business names.
To get ahead, get a great name. From Naimeo.