It's time to choose the address for your new online venture.
But, where do you begin?
Most companies focus their attention on the second-level part of their domain address (SLD). That's the middle portion between the .com and the www. After all, finding this portion of your URL often also means discovering the perfect title for your business. 
However, if you're lucky enough to already have your eye on the ultimate business name, your work isn't necessarily over. You still need to decide whether to go with .com vs .net vs. all the other extensions available on the market today. 
If the (SLD) of your domain identifies your business, the TLD (.com vs .net vs .org) describes what kind of company you're running, and how authoritative your organisation is. 
It may not surprise you to discover that the .com domain (short for commercial) is the most popular on the market. .Com is the oldest, most well-known TLD available. It's been around since the dawn of domain extensions. However, there are alternative addresses to consider too – such as .net and .org. Though these choices don't have the heritage of the .com domain, they are beneficial to some businesses. 
So, how do you decide which domain extension will empower your business?
Don't worry. We're here to give you the map to a perfect online address.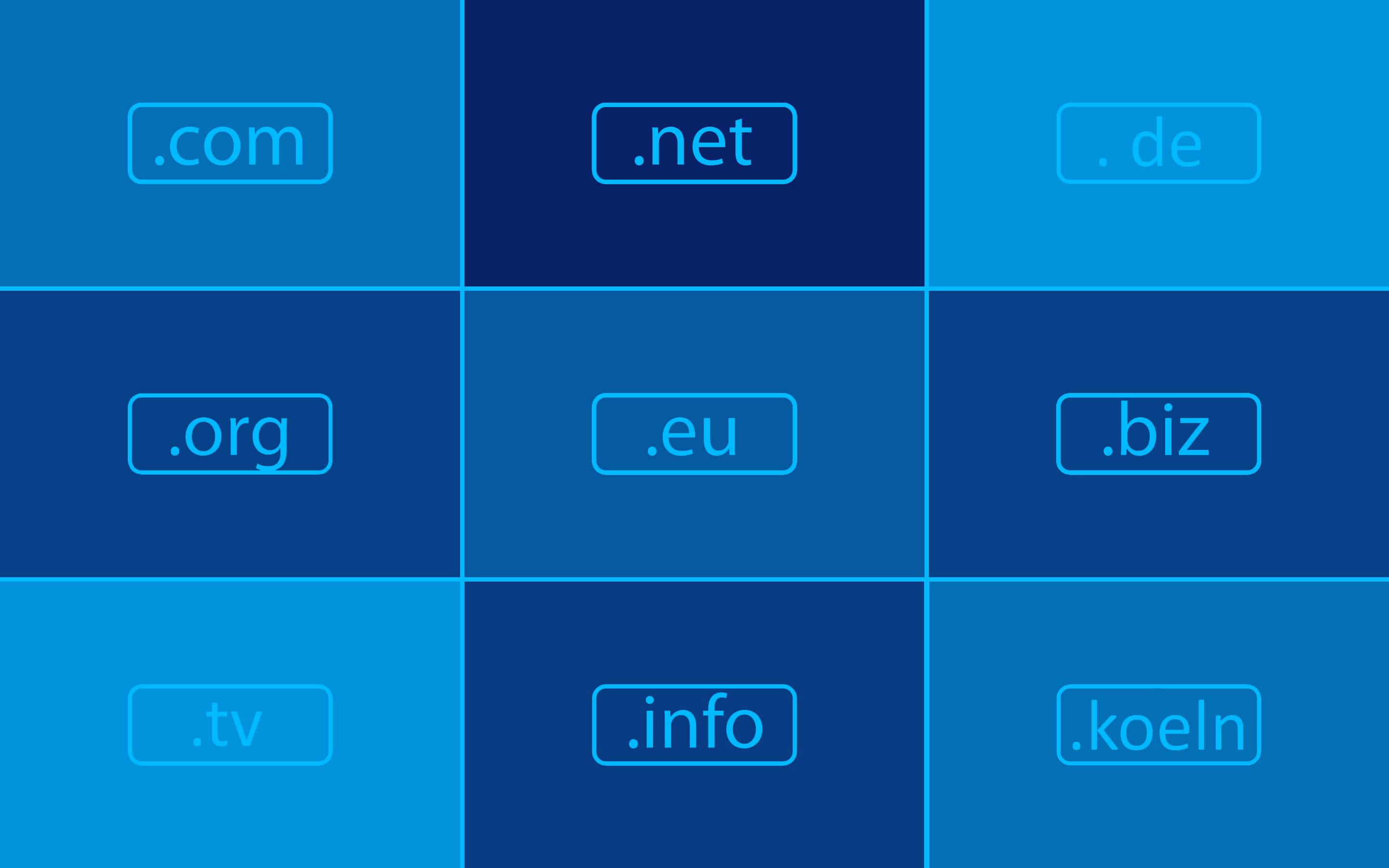 .Com vs .Net: What is a domain anyway?
Let's start simple.
Before we can discuss the argument for .com vs .net, it's essential that you know what domain extensions are. 
All websites available online today are powered by a registry operator. When you enter an URL into your browser, your request goes to a Domain Name System or "DNS" which looks for the domain in a series of servers. To organise the millions of sites available online, DNS providers have broken URLs down into three parts: A top-level domain, a second-level domain, and optional subdomains. 
Domain extensions like .com vs .org are examples of a top-level domain. Depending on the kind of extension you use, these components can specify the industry your brand exists in, or even the country that you're operating from. For instance, a .co.uk suffix indicates that you work in the UK. A .edu domain extension suggests that you're affiliated with education. 
.Com is by far the most popular and common suffix you'll find in any industry. 52% of all the websites online today have a .com extension. 
The world of domain extensions has evolved drastically over the years. As DNS providers have been forced to handle an increasing number of requests, new TLDs are appearing to help organise the internet. In 1985, we only had 9 domain extensions in total. Now, there is well over 1,000 options to choose from. 
Many domain extensions come with a distinct purpose. The .com domain referred to any "commercial" address online. The .blog extension indicates that you're visiting a local blog. However, some extensions make little sense when you first see them, like .gs or .io. 
The main thing you'll need to remember is that all domain extensions are intended to provide the following benefits:
They show what a company does: A domain extension like .edu tells you that you're dealing with a university or school straight away.

 

They offer geographical clarity: If you need to know where a company is located, a .co.uk (UK) or .In (India) extension keeps you informed.
They create specific communities: Sometimes, the usage of certain TLDs is restricted. For instance, to use the .US domain, you'll need to prove that you're a resident of the United States.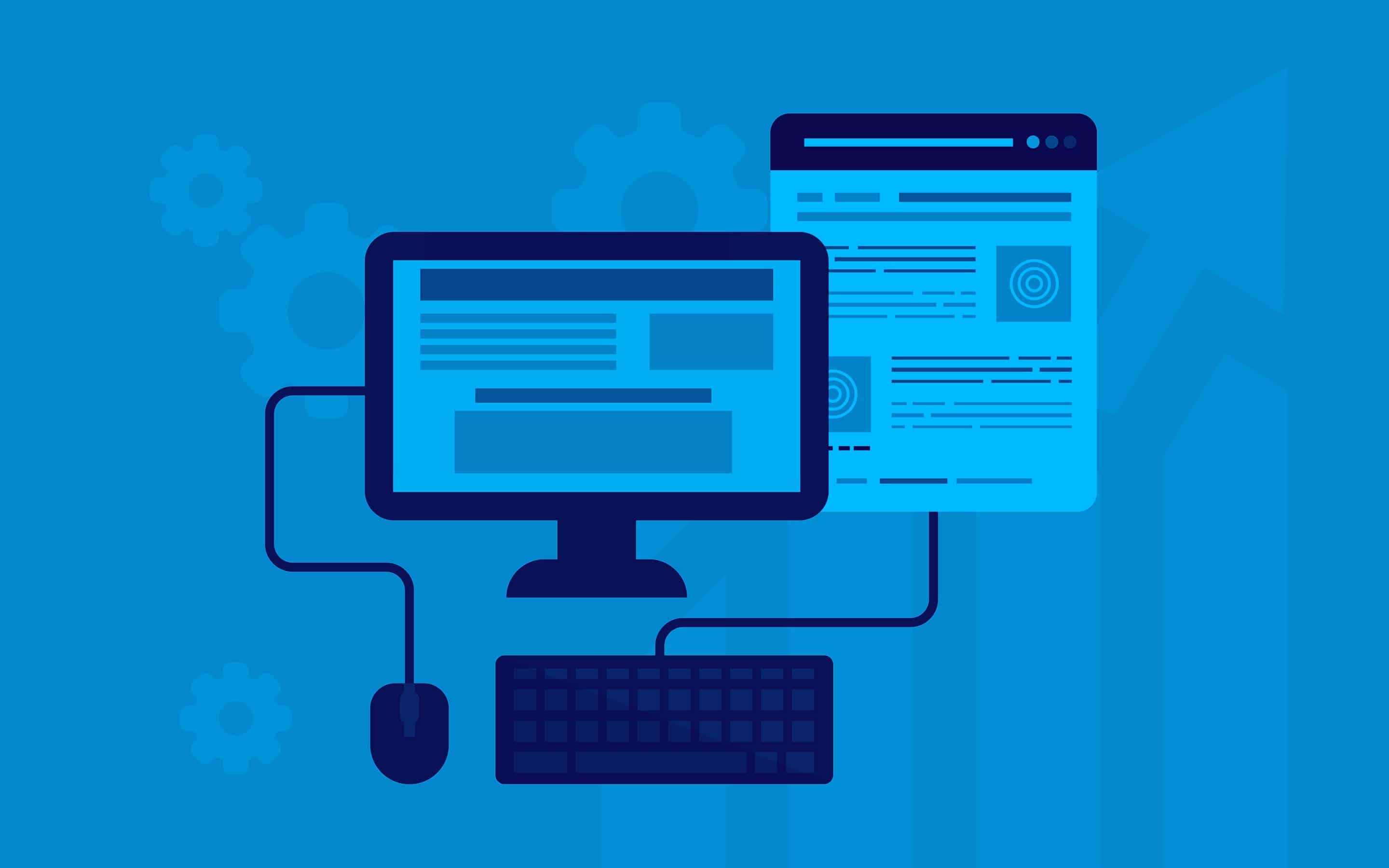 .Net vs .Com: What are restricted and unrestricted domains?
When the .com domain extension first emerged in 1985, it changed the way that we used the internet. Before that, if you wanted to find a specific location online, you needed to know a company's IP address. That meant entering a number like 78.241.66.1 into your address bar. Remembering names like that wasn't easy. What's more, it did practically nothing for branding purposes. 
.Com is a "general" or unrestricted domain name. It applies to anyone with a commercial website to share, and there are no restrictions on who can buy a .com domain. As long as your chosen title is unique, then you can claim a .com domain. 
In our conversation of .com vs .net vs .org, it's worth noting that all three of the most popular suffixes are "non-restrictive." However, other TLDs and domain extensions come with specific guidelines and rules to follow. 
Restricted domains are the addresses that you need to meet specific criteria to purchase. Most of the domains you'll find on registrars like GoDaddy and HostGator are general, unrestricted extensions. However, individual companies may purchase their domain through an industry group. Buying a restricted domain means reaching out to the person that owns that TLD. 
For instance, the .AERO domain extension is sponsored by the SITA group, which dictates that anyone using the TLD must be part of the air transportation industry. 
If the confusion around restricted and unrestricted domains wasn't enough to deal with, there are now a host of new TLDs appearing all the time. 
People aren't just arguing about .net vs .com anymore. 
Many forward-thinking and modern entrepreneurs are also experimenting with the latest extensions to hit the market, like .email, .build, and even .pizza.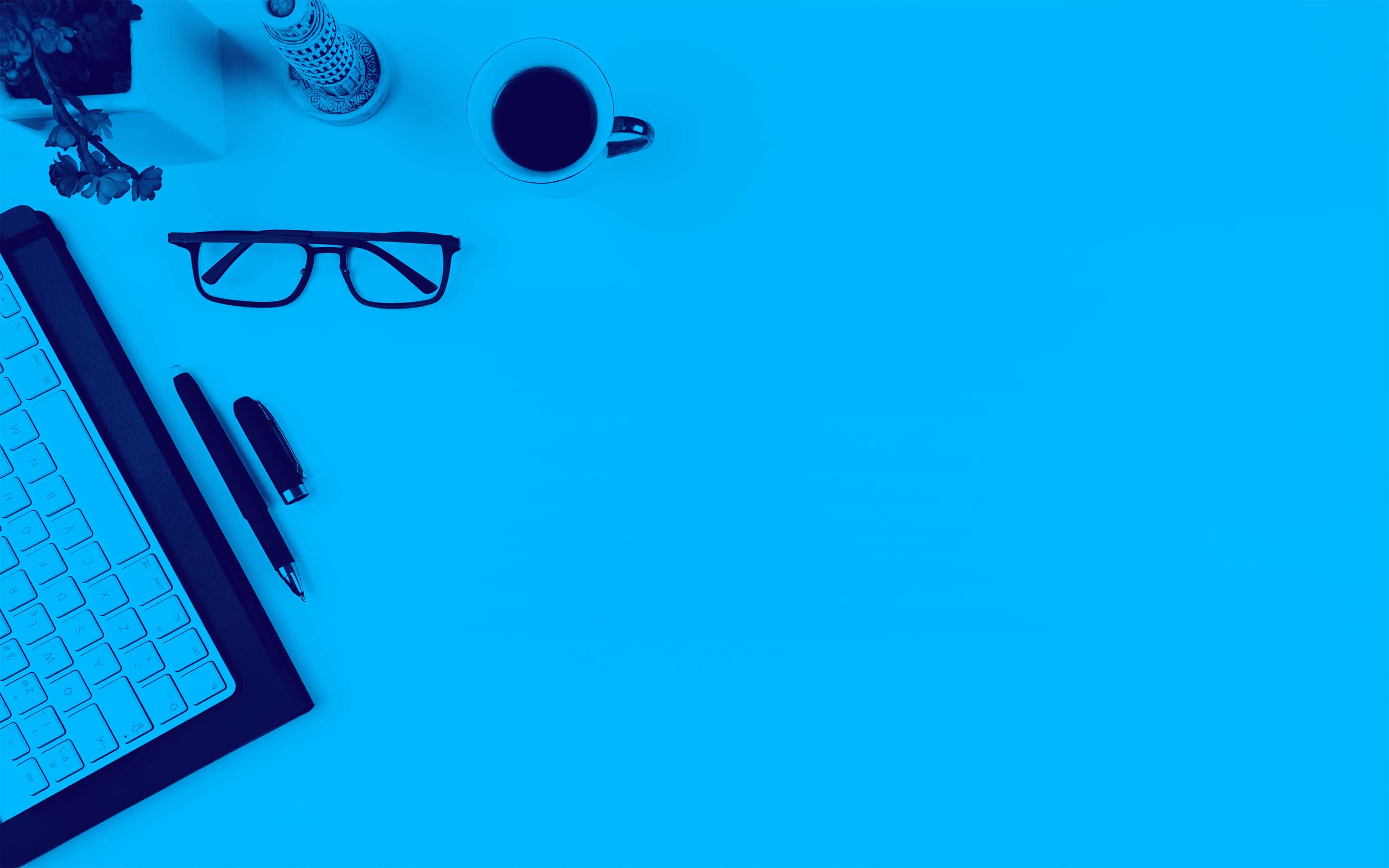 .Com vs .Net vs .Org: Which extension is right for you?
So, how do you choose between .com vs .net vs .org?
Well, as mentioned above, each of the extensions available on the web today has their own purpose.
.Com is by far the most popular option on the market, and the extension you should consider above all others (we'll cover the benefits soon). However .net and .org have benefits to consider too. 
Let's take a look at the purpose of each TLD. 
When to choose a .Com extension
Ultimately, the .com extension will always be the best TLD on the market. It's synonymous with internet credibility, and your audience will automatically assume that your site ends in a .com most of the time. 
If you're looking for an opportunity to make your business domain name as memorable as possible, then .com is the ideal choice. It's also the best way to make sure that you can protect yourself from someone coming along to steal your domain. Imagine your company name was Naimeo. Even if another business managed to purchase the Naimeo.io extension, the .com domain will still appear as the authoritative "original" brand in the industry. 
The biggest problem with backing .com in the .com vs .net debate is that it isn't easy to find .com domains these days. Many of the best names are already taken, which is why it's so important to have the support of a creative naming company like Naimeo.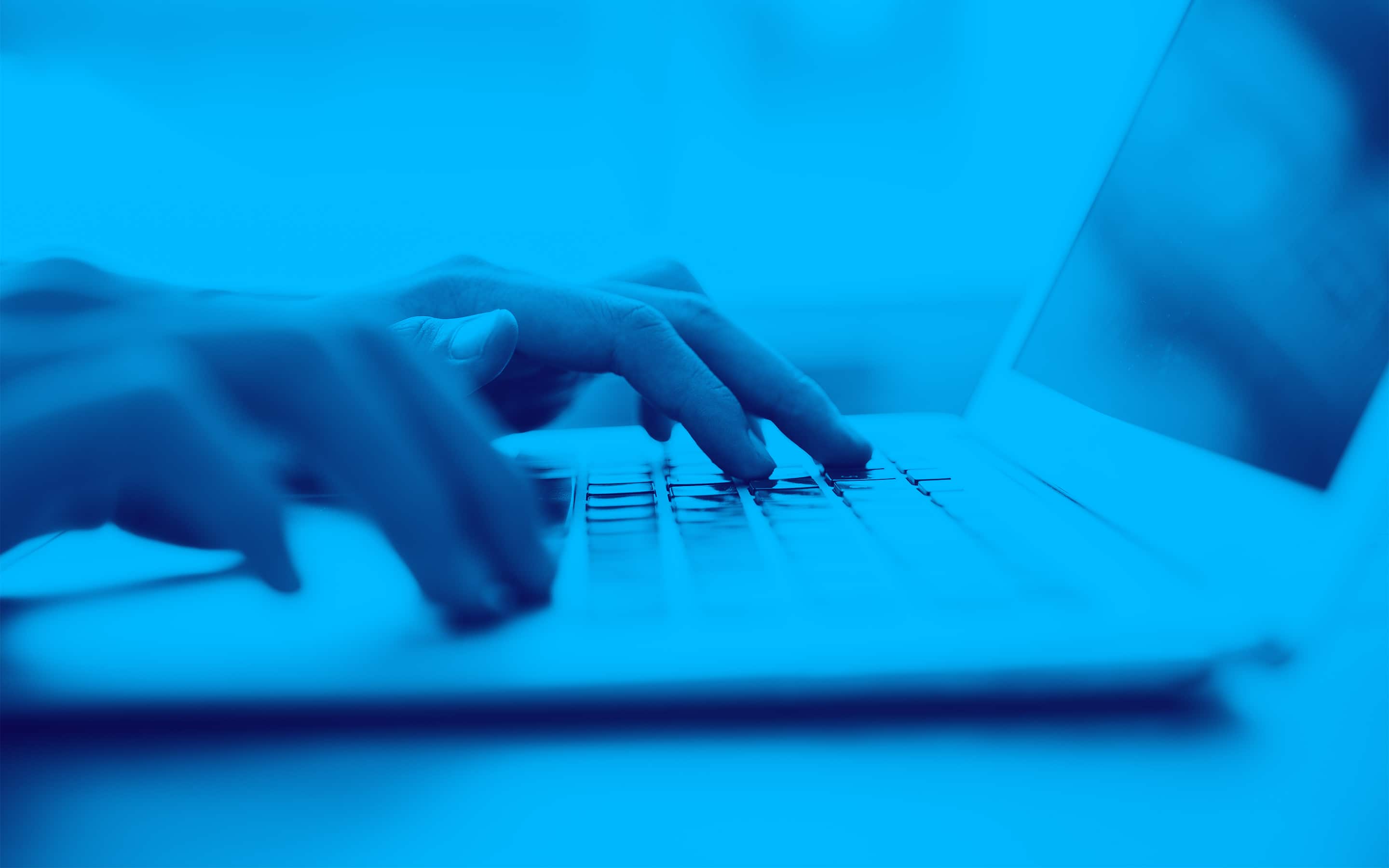 When to use a .Net extension
Many name registrars will suggest using a .net or .org extension if .com is already taken. Not only does this set you up for trademark infringement issues, but it's also worth noting that .net isn't always a replacement for .com.
.Net domain extensions work best for brands that offer database, internet, or networking services. If your company is connected to tech and the internet in some way, then you can get away with the .Net domain. There are also some businesses that use the .net suffix without being in the tech industry. 
For instance, Behance.net uses the .net extension successfully because they're creating a "network" of artists. 
On the one hand, the .net TLD shows your customers what you're all about, and it's a great way to generate authority in the technology sector. On the other hand, however, it's nowhere near as well-known as .com. To avoid people accidentally visiting the wrong web address, you might need to buy the .com extension too – even if you don't use it. 
When to use a .Org extension
Finally, .org is usually the third choice on the list for most companies searching a for a domain name. In the conversation of .com vs .net vs .org, the org option is the least popular, but it's still a lot more common than many of the alternative TLDs on the web today. 
.Org was designed to act as the ultimate web address for non-profit organisations, membership groups, and other wide-reaching organisation. If you're building a website for your business and you're planning on selling products and services, the .org extension may send mixed messages. 
If you are a charity looking to stand out in your industry, the .org TLD will help to identify you. However, like with the .net suggestion above, it may help to purchase the .com extension too, just so that you can improve your chances of being found by the right people.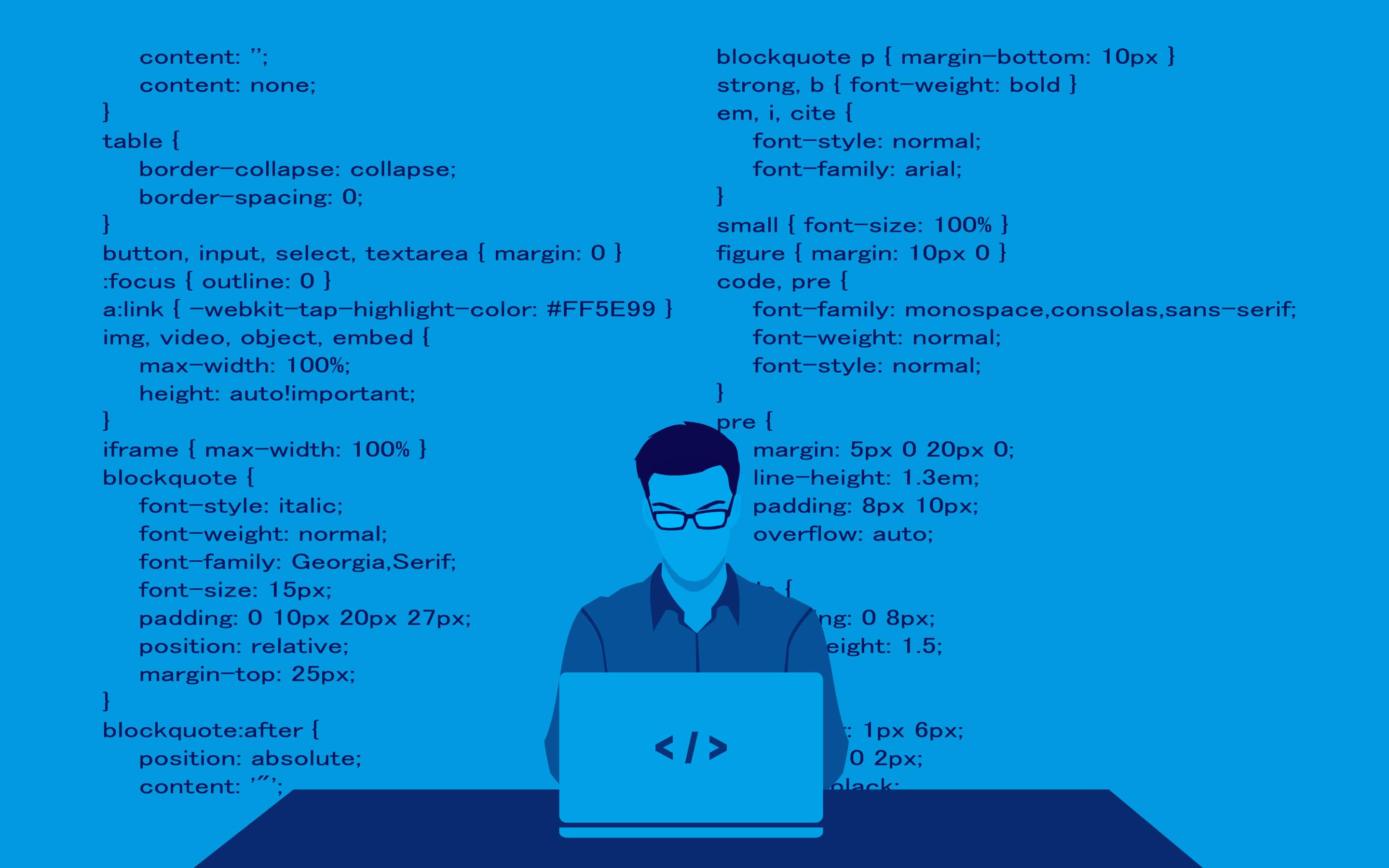 .Com vs .Net SEO and brandability: How to get found online
Over the years, the internet has evolved drastically. 
The web as we know it today is nothing like the digital community that existed back in 1985. It's strange to think then, that something as simple as a domain extension would continue to be so important, decades after its invention. 
Why is the .com domain TLD still the most valuable choice for any brand – even in a world with hundreds of other options to choose from?
The answer to that question depends on who you ask.
However, one of the most common reasons that people continue to use the .com extension today is to improve their chances of searchability. 
According to SEO experts, Moz, the most valuable domain names excel because they share the following features:
They always use .com domain extensions.
They're unique and memorable.
They're readable, short, and simple.
They don't have any hyphens or awkward spellings.
Let's examine a few reasons why the .com extension can help to strengthen your SEO strategy.
1. Google loves the .Com domain
One thing you should keep in mind when considering the .com vs .net SEO debate is that Google loves heritage. In Google's eyes, the most well-established, popular, and accessible domains are the best. That means that Google is automatically biased towards websites with a .com domain. 
Saying that the degree to which Google prefers .com suffixes is under debate. Some Google officials have commented online to say that there are many other algorithmic considerations that go into ranking a website, besides its domain extension. However, if you search for virtually anything online, you'll find that the majority of top-ranking sites have a .com address. 
Why take the risk of using any other TLD?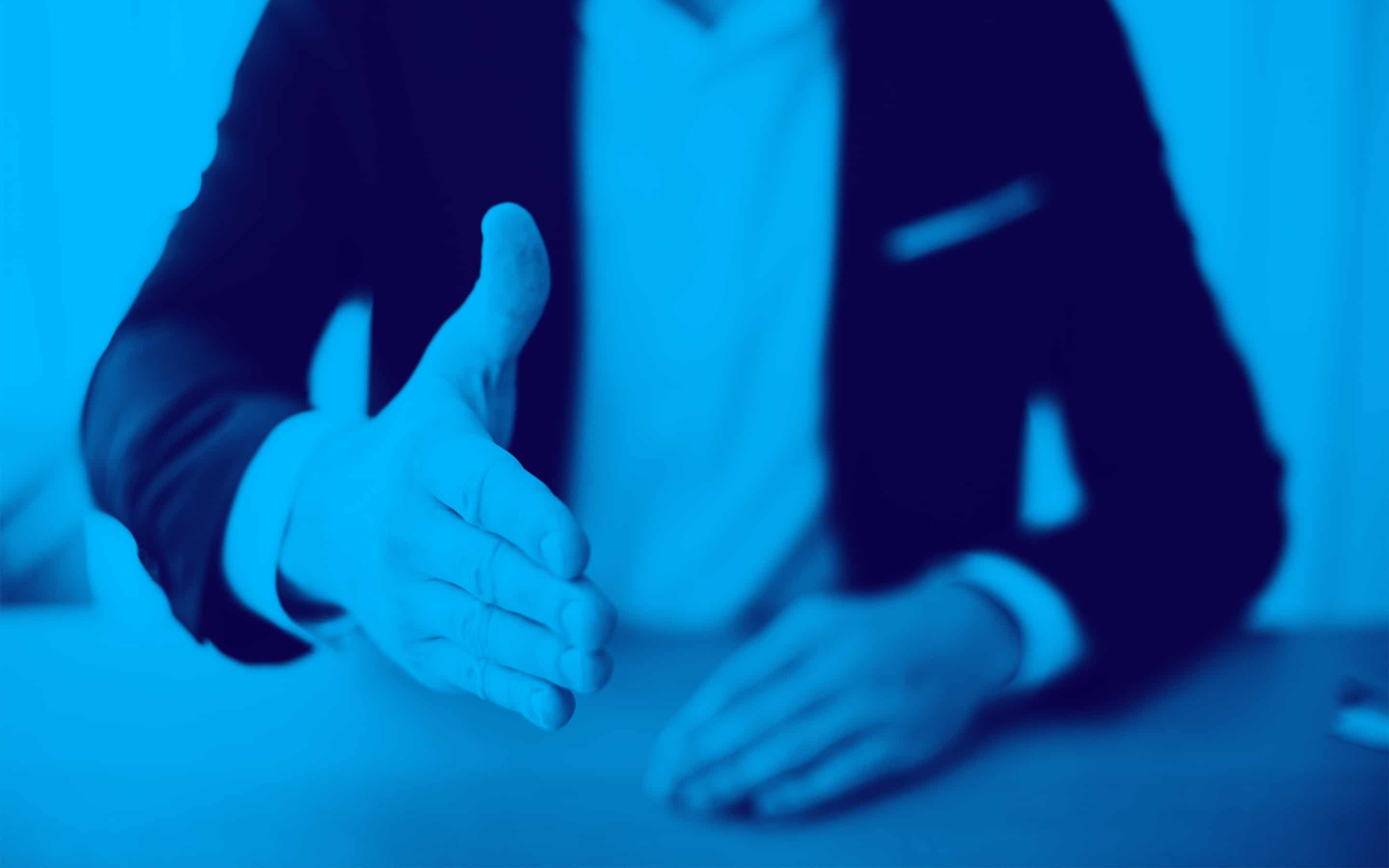 2. People know and trust the .Com domain
If you went out and asked your target audience to name ten of the most popular domain extensions, they would almost always list .com first. Many of your customers may even struggle to offer the full ten suffixes that you asked for. After all, just because there are thousands of TLDs out there doesn't mean that everyone is aware of them. 
9 out of 10 times, when someone looks for your company online, they'll assume that you'll have a .com extension. Occasionally, they may consider looking at the .net option too, or even using your local extension like .co.uk. That's why it's often valuable to purchase multiple extensions for your domain name. 
Because the .com domain extension is the most widely used on the internet, sticking with the classics ensures that you're more likely to be found online – whether people are using search engines, or typing your address straight into the search bar.
3. .Com suggests authority
Many of the biggest, most well-respected companies in the world have a .com domain. Since the TLD first appeared, it's been the go-to standard for organisations in all parts of the globe. Now, as the .com domain is becoming increasingly difficult to get hold of, the value of the extension is growing. People see your possession of a .com domain not just as a sign of credibility, but as an indication of authority too. 
When you're considering .com vs .net vs .org, remember that .com is always the best way to help your business grow. It's the industry standard for any domain address, and it's by far the most likely suffix to register in your customer's memory. On the other hand, there are some extensions out there that consumers regard as "spammy" or "untrustworthy." 
Building a reputation for your brand isn't easy. Even the smallest error can harm your entire identity. A .com extension is the best way to protect your image online.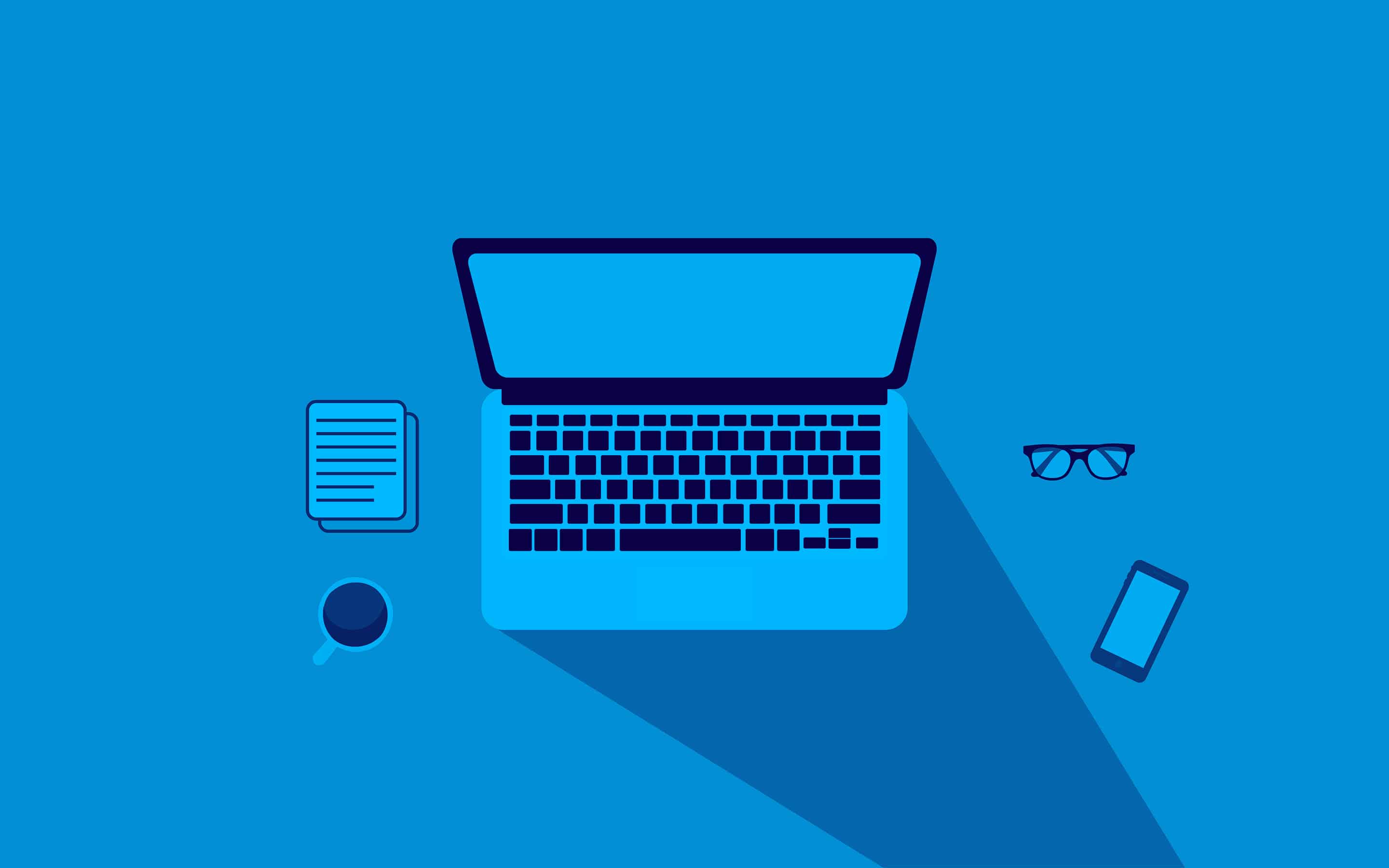 How to choose a good domain name
Deciding between .com vs .net vs .org is only one part of picking the ultimate domain name. However, it's a piece of the puzzle that you can't afford to ignore. 
After all, finding an excellent name for your company is a complicated and time-consuming process. The last thing you want to do is choose the ultimate title, only to ruin your sales potential by launching your organisation at the wrong address. 
A domain name extension might not seem too important at first, but it gives your customer a great deal of information about your business. Choosing the right TLD will highlight what kind of industry you work in, and it may even help your audience to decide whether they can trust you. 
Here are the rules to keep in mind when choosing your domain name. 
1. Get a .Com first, then add other extensions
.Com is easily the best domain extension a company can have. This is the extension that conveys authority, credibility and heritage for your business. However, that doesn't necessarily mean that you need to stick to a .com and nothing else. 
If you're running a tech company and your .net vs .com evaluation has revealed that your customers would prefer a .net domain, you can buy that address too. There's no harm in using the .net extension if it's going to bring benefits to your brand in the long term. The main thing to remember is that you should also have the .com extension. 
This will prevent people from trying to steal your audience. If someone makes a mistake and accidentally types .com instead of .net, they won't end up on another person's site. 
2. Stick with memorable, not trendy
Remember, though many things can change about your business over the years, one of the toughest features to alter is your name. Re-naming a company means changing everything from your logo to your domain address. 
When you're struggling to find ideas for a domain name, you might think that following the trends is a good idea. However, your main focus should be to choose something timeless, flexible, and memorable that you can continue to use for years to come. 
The .com domain extension ensures that you can continue to demonstrate credibility and authority for as long as your business exists. What's more, there's always the opportunity to expand and purchase other domain extensions if you decide that it's necessary to do so in the future. However, it's much harder to buy a .com domain than any other extension. Check you can get the .com first, and you'll be building your business on strong foundations. 
One of the main reason that .com wins in the battle of .com vs .net is that it's what your audience expects to see in your web address. Most of the time, people will automatically add a .com domain extension to an address when looking for a business online. If you want to avoid confusion, the .com TLD is the best way to do that. 
Additionally, there's always a risk that an alternate extension will give your customer the wrong impression about your business. For instance, Hairstyles.net might indicate that you sell hair styling software, or connect networks of stylists, rather than telling people you run a trendy hair salon. 
The newer a TLD is, the more chance there is that companies are still figuring out how to use it online. That means that there are endless opportunities to lose the attention of your audience. A .com domain means that you can keep things simple.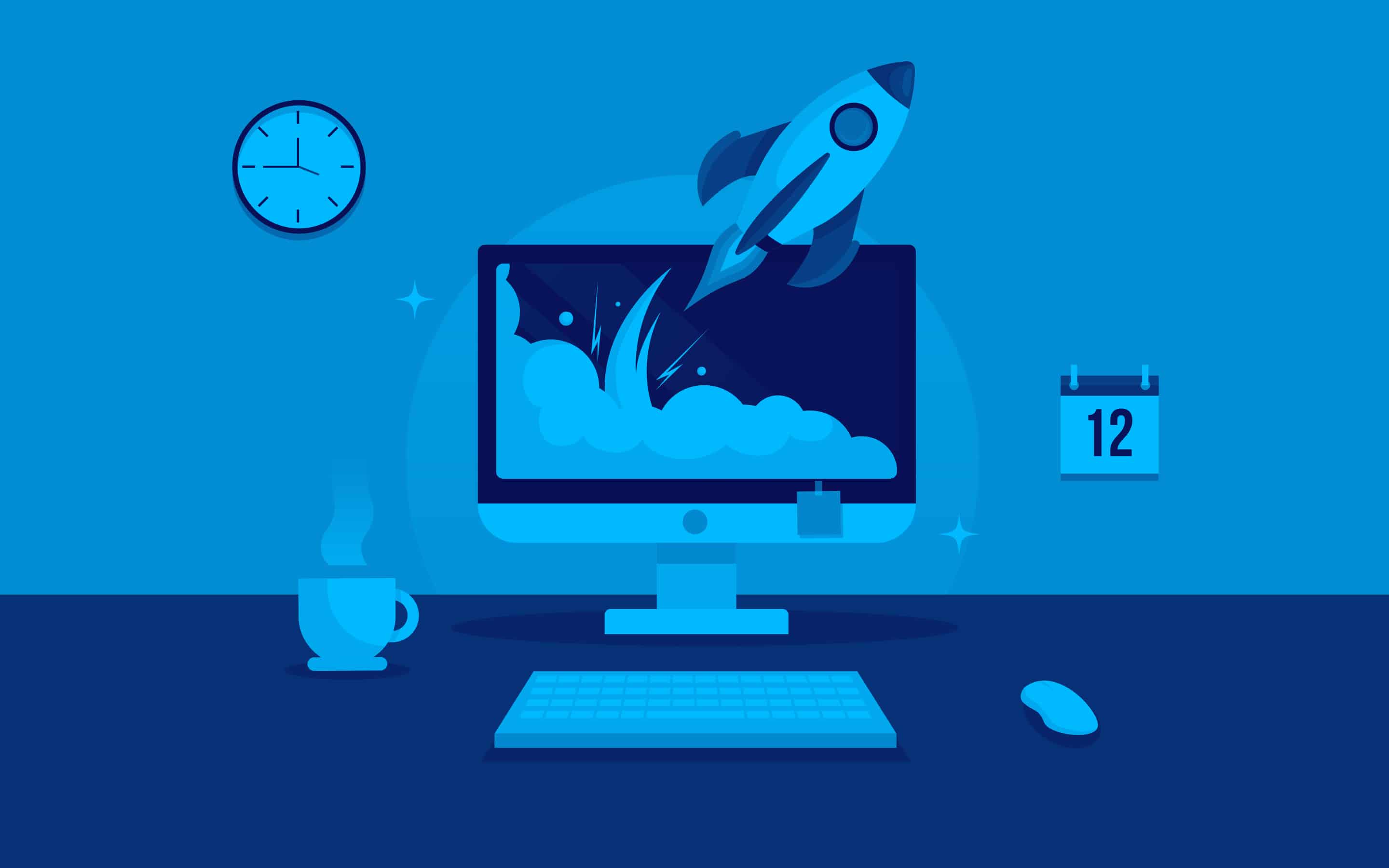 Getting your own unique .Com domain
Deciding between .com vs .net vs. org isn't always easy.
All three extensions are very popular, even though .com is the most sought-after of all. 
Our recommendation? Start with your .com domain and then add any extra extensions that may help customers to identify your business, if they're available. 
If you already have a .com domain for your chosen business name, then you shouldn't have any trouble building out from there. That's why we always provide a .com domain with each of the titles that we sell on Naimeo. When you have the .com extension already, you can rest assured that you'll have the credibility and authority your customers are looking for online. 
What's more, it's much easier to find and buy an available .net or .org extension than a .com TLD in today's competitive world. 
Launch the home base for your company at the address that your customers know best with a .com extension. As your business grows, you'll be able to expand outwards into new locations too or protect your identity in other environments by purchasing additional extensions. 
To start your search for an ideal business name, complete with your very own .com domain, visit Naimeo today. 
We'll ensure that you have the credibility, authority, and heritage you need to give your company unbeatable starting power.